Tech Chic
Tech Chic
]> Fashions evolve with the changing pace of technology, as innovative new collections address the consumer's latest needs. AS CONSUMERS CONTINU

]>Fashions evolve with the changing pace of technology, as innovative new collections address the consumer's latest needs.
AS CONSUMERS CONTINUE to rely on the innovative gadgets that have become necessities over the course of the last decade or so, they've also developed a need for storing their devices, and smarter, more convenient ways of accessing them. Levi's, for example, launched its RedWire DLX jeans, complete with a docking station in the pocket, giving wearers easy access to their iPods. Other fashion brands are addressing the consumer's changing needs with stylish clothing that offers both fashion and function. Like the messenger bags that debuted in the '90s, this decade offers its own solutions for a multitude of gadgets. Today's utilitarian-driven collections feature more pockets, and use lightweight fabrics to allow wearers to feel their cell phone vibrating through their clothing.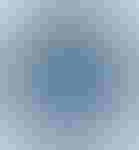 Sport labels such as Everlast also are getting in on the action. For spring, it will introduce its Groove pocket Everdri key items, which feature clothing that has strategically placed built-in pockets that securely hold music players and other devices or personal items. Ketchum, ID-based Scottevest/SeV, and its wholly owned division Technology Enabled Clothing-TEC, were founded in 2001 by Scott Jordan, who is CEO of the company. With no previous experience in the apparel industry, this former lawyer built a company based on his own need for more pockets to store his cell phone and other personal devices. If he needed it, chances were other consumers did, too. Jordan, who now has a staff of five full-time employees and a host of subcontractors, offers a complete line of clothing geared toward a digital lifestyle. An instant hit among "techies" who valued the ability to carry and use devices, the collection also received high praise from undercover law enforcement including the FBI and Secret Service, who can discreetly use communication devices and conceal their weapons. Ergonomically designed, Scottevest/SeV's apparel is high on functionality. Its patented Technology Enabled Clothing-TEC system can incorporate third-party electronics and wires into clothing. Now wearers can listen to their MP3s without getting tangled in the headphone wires. Other technologies and functions introduced include solar panels, which can be used to recharge personal electronic devices. The panels can be attached to jackets, enabling wearers to recharge their gadgets on the go. The panels can be removed easily for washing. Scottevest/SeV's performance T-shirt has a Proprietary Weight Management System that features a special lightweight fabric and an ergonomically designed pocket that holds most digital devices, including an MP3 player, mobile phone, and PDA, without creating any unsightly bulges or weighing down the neckline. Going forward, Scottevest/SeV expects to license its Technology Enabled Clothing-TEC through a wide variety of channels, including military, industrial, and consumer. The company currently is involved in negotiations with several major clothing manufacturers. "We intend to follow models similar to Gore-Tex and Teflon, making our technology widely available," says Jordan, who expects TEC innovations to be ubiquitous by 2010. The system is especially relevant in light of the proliferation of MP3 players such as Apple's iPod, and the recent state, federal, and international legislation mandating hands-free use of cell phones while driving. The tech-inspired collection is available via the company's Website (www.scottevest.com) and at select retailers, including Hammacher Schlemmer, Magellan's, Brookstone, Travel Smith, COMPUSA, and The International Spy Museum. Suggested retails range from $20 to $450. In addition to apparel innovations designed to outfit the latest gadgets, fabrics with functionality also have been a focus. "We're looking at new advances in nanotechnology, which includes fusing fibers with UV protection and aloe," reveals J. Witrock, president, Sand-n-Steel Apparel Group, a licensee for YogaForce athletic gear. He mentions his company is looking at the use of silver fibers that are woven into the fabrics to create antimicrobial properties. Everlast, a company that has been using moisture and bacterial control treatments in its fabrics for years, looks ahead to "body-care" applications that include muscle-enhancing technology, skin treatment, and aromatherapy, which are used to elevate the wearer's performance, mood, and well-being. "We carry several seamless garments with built-in support without the bulk and annoyance of multiple seams," notes Stefanie Seitz, a designer at Everlast. The company also introduced "bodymapping" engineered knitting that enables it to program and engineer a machine to knit separate components of a garment with specially placed mesh or textures, often creating interesting and beautiful effects, as well as functioning ventilation. Designed for people with active lifestyles, YogaForce's workout gear addresses both technical and lifestyle needs. The fashion-conscious line offers a sleek yoga jacket dubbed the "Ms. Bond Jacket," as well as a trendy belted wide-leg pant. All garments feature a "spy girl" pocket that can hold (and hide) an iPod, cell phone, keys, or other small necessities. The fabrics offer technical properties such as wicking, which creates a quick dry while maintaining a luxurious hand. In addition, Tactel/ Lycra is used to provide moisture management and extra comfort. Also taking cues from the activewear industry is comfort guru Karen Neuburger, who introduced the KN Cool sleepwear and separates line, which is made of fabric that helps women maintain a comfortable body temperature. It targets women who sleep "hot" or are experiencing hormonal changes and imbalances due to pregnancy, postpartum, cancer treatments, menopause, and hot flashes. Kathy Seib, senior vice president and design director, KN Karen Neuburger, says, "The brand's 55/45 cotton poly blend is made by a process of weaving multiple layers together to create a breathable, moisture absorbent fabric." Unlike traditional wicking fabrics created with coatings that eventually fade over time, the process won't wash out and is safe for use with fabric softeners. Everlast's Seitz looks to the future of fitness and fashion. "We can see activewear catering to every dimension of the active and leisure consumer," she says. "All your workout needs—from inspiring music to virtual personal trainers—can be incorporated into a wardrobe." She believes that fabric technology eventually will create built-in pressure points and muscle compression, and fabric applications will release vitamins, create mood-enhancing aromas, and shield the body from harmful environmental elements.
Subscribe and receive the latest news from the industry Article
Join 62,000+ members. Yes, it's completely free.
You May Also Like
---