Strategy of Steel
Strategy of Steel
]> Warner Bros. Consumer Products doesn't need X-ray vision to know Superman is a well-recognized superhero icon. SINCE 1938, DC Comics' Supe

]>Warner Bros. Consumer Products doesn't need X-ray vision to know Superman is a well-recognized superhero icon.

SINCE 1938, DC Comics' Superman has thrilled audiences of many ages. Is it his super-strength? X-ray vision? Heat vision? Ability to fly? Or is it because this classic comic book character always comes to save the day, save the Earth, protect the citizens of Metropolis, and embodies good? Where would those citizens and the planet be without their favorite reporter-turned-superhero?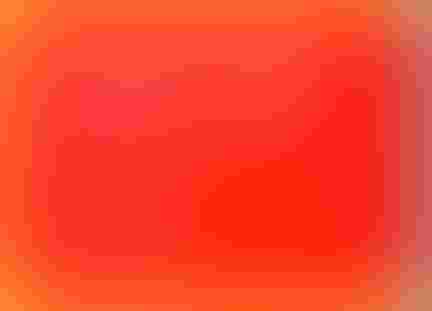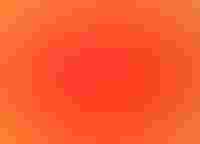 AT THE BOX OFFICE and on television (now deceased actor Christopher Reeves was well-known for his portrayal as The Man of Steel), Superman has come to life in many different mediums, beyond the comic book. Today, Superman—as well as other DC Comics' superheroes—remains strong with Warner Bros. Animation's Justice League, as well as the ongoing DC Comics' Superman comic book storylines. But, in true Warner Bros. fashion, that's not all, folks! Come June 2006, actor newcomer Brandon Routh will have some big shoes (or suit, that is) to fill, as he takes to the big screen as Superman. The film, directed by Brian Singer of X-Men fame, comes in a timely fashion—as the superhero genre continues to gain support from retailers—on the heels of Warner Bros. Pictures' Batman Begins live-action film hitting the box office next month, June 15. "While there exists a lot of challenges in our business, the superhero genre has been receiving a welcome reception in the marketplace. With Batman and with Superman, we are bringing the totality of the franchises to retailers. The longevity of these properties goes beyond the movie events," says Brad Globe, executive vice president and general manager of Warner Bros. Worldwide Consumer Products.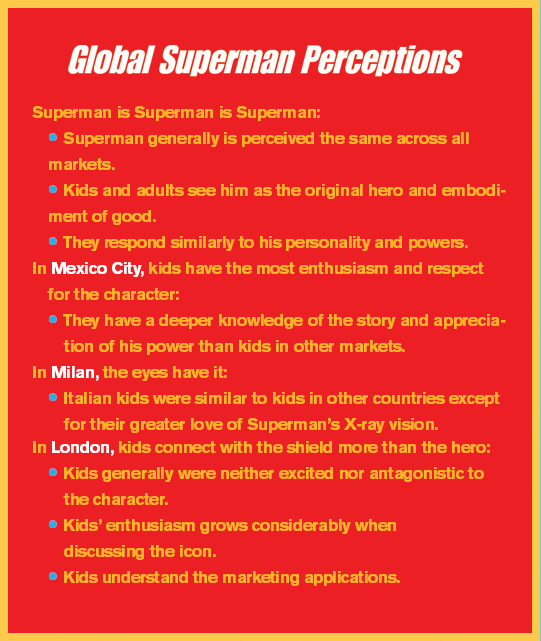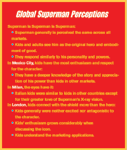 While Warner Bros. Consumer Products' (WBCP) Superman licensing remains steady at retail, in the boys', young men's, juniors', and girls' apparel arena, the division aims for faster than a speeding bullet returns around the Superman theatrical event...and beyond.It's a bird...it's a planeIt's a franchise. A well-recognized, universally known, multi-pronged brand, according to recent global research conducted by WBCP. The research findings truly came as no surprise to DC Comics' Cheryl Rubin, senior vice president, brand management: "It's gratifying to know that kids reconfirmed Superman's incomparable strength as a superhero."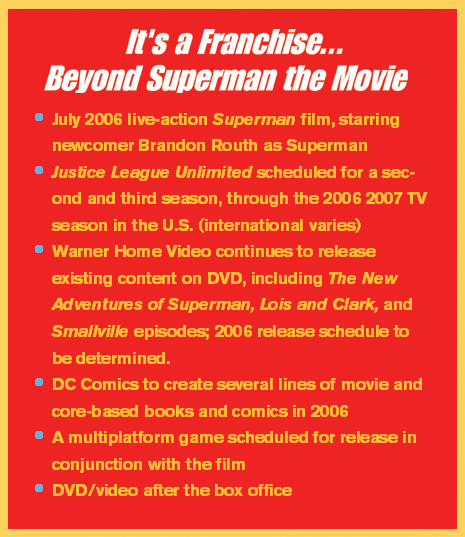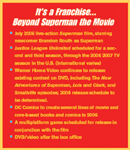 What was learned from the worldwide research—via focus groups with 9- to 11-year-old boys in San Francisco, Chicago, Milan, London, Mexico City, as well as an online survey of young adults and interviews with trend-tracking experts in the U.S., UK, Mexico City, and Milan—includes the following toplines:
Superman still represents the "original" and quintessential superhero.

Appreciation for Superman runs deep.

Kids most want Superman's super-strength and ability to fly.

All superheroes fight the good fight, but Superman thinks globally, while others act locally.

Superman is Superman, no matter age, demographic, or territory.

Across ages, interests, and cultures, the S-shield is a erall aesthetic...and it's an icon with momentum.
Armed with these findings, WBCP can further build Superman as an "umbrella brand, not just a movie property," says Globe, which, in turn, will support Superman's long-term strength at retail.
It's the S-Shield
Of Superman's many brand strengths, the S-shield logo and icon is deemed "cool" by many age groups. In particular, according to the research, boys separate "the man from the shield," explains Globe. The shield—already on a variety of merchandise from Ts to backpacks—makes a statement about your personality, says the same research. But the S-shield is not only iconic for boys. Globe believes, and the research concurs, that with "trend-right" product, the S-shield appeals to girls and juniors, as well. Existing licensees such as Trunk and Raw 7 will be bringing apparel collections to market later this year, including high-end T-shirts and cashmere sweaters, respectively, with imagery ranging from the classic S-shield to retro Superman and Supergirl artwork.
For all three target demographics—boys ages 3 to 11, young men ages 12 to 34 (Superman), girls ages 8 to 14 and juniors (Supergirl), and moms of kids ages 0 to 2 (Superbaby)—the S-shield will remain a major focus around the movie time frame and beyond. DC Comics also has been busy at work creating new imagery: Superman in dramatic new poses, the recognizable iconography, the Daily Planet, Metropolis as a city, and classic imagery of Superman, according to Rubin. Much of the character-driven Superman imagery (from the movie event) will become a major focus for product for younger boys, particularly role-play toys that address Superman's X-ray vision, ability to fly, and other super-strengths.
To create a powerhouse at retail, Globe says WBCP has been diligent in sharing as much information about the property and the research, as well as the creative from the movie and the new DC Comics' artwork, with potential licensees and potential retail partners. "In order for Superman merchandise to be an ongoing success, beyond the movie, we have to maximize the brand for retailers," says Globe. And WBCP plans to leap to the Jacob Javits Convention Center next month in a single bound, as Superman will be a major highlight at Licensing 2005 International Show. Look, up in the sky!
Subscribe and receive the latest news from the industry Article
Join 62,000+ members. Yes, it's completely free.
You May Also Like
---