The Space Age
The Space Age
]> Even armed with a breakout TV property, vying for retail shelf space tops the list of concerns in the TV marketplace. "Clearly," asserts John Gi

]>Even armed with a breakout TV property, vying for retail shelf space tops the list of concerns in the TV marketplace.

"Clearly," asserts John Gildea, senior vice president, consumer products, Cookie Jar Entertainment, "the biggest issue facing the licensing and merchandising business at the moment is retail consolidation." And shelf space, adds Joy Tashjian, president of JTMG, a California-based agency handling the licensing activities of LevyMann Entertainment, Breakthrough Entertainment, and Fear Factor, among others. "Ever more characters are chasing ever more limited shelf space," she explains. For Michael Seres, head of licensing and marketing at UK-based Celador International, the key issue is the sheer volume of licenses out there. "Added to which everyone thinks their license is the one that is going to be the big hitter, and they can't all be—the numbers simply don't add up," he says.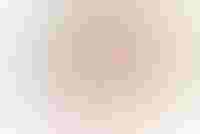 Competition in the character licensing arena is fierce, agrees Richard Woolf, head of international sales and marketing at UK-based Jetix Consumer Products. "Both licensees and licensors need to be prepared to invest heavily in establishing a new property." This is not the only challenge he sees, though, citing "the influx of faked licensed product." Beth Stevenson, partner and executive producer at Canada-based Decode Entertainment, accepts that right now licensing a new character is an uphill struggle, but she also sees "mixed messages about the state of the licensing and merchandising business at the moment. Some good things are happening, but with the exceptions of Dora the Explorer and SpongeBob SquarePants, the market seems to be dominated by nostalgia." One interesting aspect of this boom in nostalgia, she says, is that "if you look at the brands that have done really well over the last 12 months, such as Rainbow Brite, Care Bears, and Teenage Mutant Ninja Turtles, they have been enjoying a second life in licensing and merchandising, but they have not been enjoying a similar revival on television." By way of example, Stevenson points to Teenage Mutant Ninja Turtles, claiming, "Ninja Turtles hasn't broken out on Fox Kids the way it did the first time around, but its licensing has gone crazy." Ascribing this to "a substantial section of 35- to 40-year-olds who were Ninjas the first time around," Stevenson questions how long the licensing success will last without a similar broadcast success. JTMG's Tashjian believes the retro boom is another consequence of the pressure for shelf space, explaining, "Because shelf space is jammed due to so many characters being launched, retailers will not give up the real estate until the new character has a proven track record, which is, of course, an oxymoron." Building that track record for a new character can take time. Pointing to Breakthrough Entertainment's Atomic Betty, Tashjian explains that the show went on air in the U.S. in September '04, but "the majority of licensed products will not appear until September '05." Underlining this point, Decode's Stevenson reveals her company "also is developing a couple of boys' action-adventure series, but these must be on the air for at least two to three years. If you think you can do it any faster, you'll be disappointed." But Jetix's Woolf disagrees, insisting, "Globally, we are seeing shorter windows, and quicker turnarounds, so properties have much less time in which to establish themselves." Cookie Jar's Gildea says another consequence of the pressure for shelf space is that licensing and merchandising practitioners increasingly are challenged to find new distribution routes such as online and direct marketing. In the latter category, Gildea highlights two companies within Canada-based Cookie Jar Education Inc. Group: Carson-Dallosa and High Reach Learning. "We see these two companies," asserts Gildea, "as excellent channels of direct communication with our target market for Cookie Jar products and properties." By contrast, Celador's Seres says his company is going a different route. "Celador is an unusual company in that we traditionally aimed at the adult market, and now we are determined to move into the very overcrowded younger market," he notes. "There are several key elements in our strategy to do this, including building direct relationships with retailers, partnering with licensees, and working with a smaller number of licensees across a wider range of rights." This seems to be an emerging trend, according to JTMG's Tashjian. "Retailers, producers, and licensing companies are working a lot more closely together, creating a direct line of producer, licensor, and retailer, which is certainly more efficient. Whichever strategy is deemed best for dealing with the excess supply of characters over shelf space, Cookie Jar's Gildea sees another major problem facing the industry: "Exacerbating the problem of consolidation among retailers is age compression in our target audience, or what some people have called, 'the phenomenon of kids getting older younger.'" Further, he says, "Once we could sell toys to kids up to the age of between 10 and 12; now we have to accept that they are moving away at about age 8 into other products, especially electronic products." And mobile products. "With mobile ownership close to reaching the saturation point with older kids in countries such as the UK, there now is greater demand for support packages including ring tones, games, texting, instant messaging, and photo messaging," says Jetix's Woolf. Cedric Petitpas, head of business affairs at French animation house Alphanim, is less certain. While agreeing that "new technologies are a means to increase the exposure of character properties," Petitpas thinks that many of the technical and financial issues "are still not very clear in the minds of some of the players." But Celador's Seres is another expecting to see significant growth in the mobile sector, "depending on the age group the license is aimed at." Additionally Seres predicts significant growth in what he describes as "the health and fitness category," including healthy eating and exercise. "By exercise, I don't mean exercise bikes and other gym equipment," he clarifies, "but more traditional toys that involve running around and playing outside." Jetix's Woolf likewise has great expectations for this area. "Obesity," says Woolf, "is a hot topic within the kids' market, especially how characters and properties are linked to food and drink. We already are seeing a shift toward properties building more positive health associations. It will be interesting to see how this sector of the market develops." Cookie Jar's Gildea also thinks "electronics has shown itself over the last season to be a vibrant sector," but, like Seres and Woolf, he doesn't believe this is the only growth area. Says Gildea, "You only have to look at the success of LeapFrog and Fisher-Price to see that early learning continues to be a vibrant marketplace."
Subscribe and receive the latest news from the industry Article
Join 62,000+ members. Yes, it's completely free.
You May Also Like
---