Ready to Learn and License
Ready to Learn and License
For Michael Polis, a leisurely at-home project with his children was the driving force behind Wildbrain's new transmedia music property, UMIGO (You Make It Go), a program for 2- to -8-year-olds that received a $32.5 mill

For Michael Polis, a leisurely at-home project with his children was the driving force behind Wildbrain's new transmedia music property, UMIGO (You Make It Go), a program for 2- to -8-year-olds that received a $32.5 million five-year grant from the U.S. Department of Education in October 2011 as a part of its Ready to Learn initiative.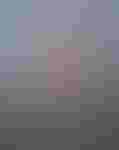 After having an idea to construct shoes with springs attached to them and following a trip to the hardware store with his children, Polis realized that it was possible to integrate learning into activities that kids enjoy.
"It all stems from the idea that through action, you have implicit learning that comes along with it, and you can actually make that learning much more enjoyable than being drilled on a particular item," says Polis, president, Wildbrain Entertainment, and executive vice president, branded entertainment and consumer products, DHX Media.
UMIGO is the first of its kind, designed as a transmedia property that will tell a story across multiple platforms, such as animated videos and digital interactive activities, with invention as the main theme. Polis developed UMIGO to mix 21st century tools that kids are currently engaged in, such as mobile and web, with traditional elements such as music, books and games. The program is set to launch initially as a web-based property this fall, and will allow children to create and learn through collaborative, interactive play, both physically and digitally. Shortly after its launch, Polis plans to develop UMIGO into a television series and a variety of consumer products.
"As a part of the grant process, an incredibly talented team of people here at Wildbrain have been working on developing everything from the music, animation, games, books, mobile apps and much more," says Polis.
With successful properties such as Yo Gabba Gabba! and Rastamouse, Wildbrain has continued to use music as a common element in UMIGO, and Polis believes that the songs and sounds of this new property are the links to an effective educational process for children. UMIGO is pairing with top musical talent to create songs that are familiar, meaningful and relevant to both parents and children. Some artists include Biz Markie, who has produced a song to help children with counting titled "Break it Down," and Bootsy Collins, whose track "Rocket Box" will aid kids in measuring time. Polis says he is currently in negotiation with artists from various genres to create music for UMIGO that resonates with people of all ages.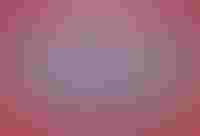 "Music as a driver and bridge for parents and kids is incredibly important to us," explains Polis. "We are focusing on where kids are going and creating content that will have implicit learning and benefit."
The core UMIGO animated characters have unique attributes and abilities that children utilize while learning, and each one represents a different phase of the invention or building process that kids will experience throughout the program. Bit is a quirky, magical box character who provides tools and instruments to help invent and build. Dizzy is the creative and inspiring mind of the group, who identifies opportunities for children and encourages them. Bean is an engineer who transforms ideas into tangible form and puts all the pieces together. And finally there are Umis, which are various characters shaped like circles, cylinders, prisms, rectangles and other figures that are the actual building blocks in both the physical and digital worlds.
The characters' personalities have been proven to engage children through UMIGO's partnerships with The Michael Cohen Group, which assists in research work, and the Children's Museum of Manhattan, which handles outreach efforts, as well as WTTW National Productions, a division of Window to the World Communications, the parent company of WTTW Chicago.
All of the elements and curriculum of the UMIGO program have been tested and fully researched and proven to teach children ages 2 to 8 science, technology, engineering and mathematics through hands-on activities. The validated research and proven results for teaching children using multiple platforms is an advantage not many other online interactive programs can provide. Parents and educators can even receive feedback and individualized analyses from the activities completed to help monitor and aid children's development.
Because of its innovative transmedia approach, the world of UMIGO is not just one place, and Polis anticipates taking the UMIGO characters and experiences into other areas, beginning with the Licensing Expo, where Wildbrain is introducing the property, and into new areas of consumer product development such as plush, board games, publishing and apparel.
Since being inspired by his twin boys, Polis has been leading his team to improve and progress the UMIGO property for its release. He hopes that just as he provided the shoes, springs, wood, nails and other items for his children's at-home project, UMIGO will provide educational building blocks and digital tools for children everywhere to imagine, create and develop intellectually.
"We are creating content that is engaging and fun and immersive so that kids are actually going to go along and play and learn as a by-product of that engagement," says Polis. "To me, that is the most powerful thing."
Subscribe and receive the latest news from the industry Article
Join 62,000+ members. Yes, it's completely free.
You May Also Like
---