Perfect Vision
Perfect Vision
Since the creation of CBS Consumer Products group in mid-2007 following the split of Viacom and CBS, Liz Kalodner has established an innovative and vibrant brand licensing business leveraging the vast portfolio of the n

Since the creation of CBS Consumer Products group in mid-2007 following the split of Viacom and CBS, Liz Kalodner has established an innovative and vibrant brand licensing business leveraging the vast portfolio of the network's content that ranges from classic TV properties to today's most highly rated primetime programs to an evergreen movie franchise.
Kalodner's vision has been clear, creative, concise and right on target from the start since she was recruited to head the consumer products division and build a thriving business almost from scratch. Kalodner has taken CBS Consumer Products beyond the basics of brand licensing into highly visible venues that include live shows, live exhibitions, gaming and e-commerce. International expansion is just beginning and will likely be a strong growth business over the next several years.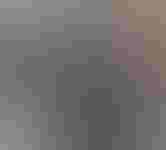 For Kalodner, who joined CBS from Sesame Workshop where she was executive vice president and general manager of global consumer products, it has been a fun and productive journey that in many aspects is still at the beginning stages.
The fact is that there is tremendous upside potential for CBS Consumer Products given its abundance of television content and its tent pole film franchise, "Star Trek," for which there is a sequel slated for summer 2012.
According to the exclusive Top 125 Global Licensors annual report, CBS Consumer Products reported an impressive $340 million in sales of licensed merchandise at retail last year and ranking No. 66, an enviable position for a group that began only three and half years ago.
"We created a brand licensing business almost from scratch and established an infrastructure, processes and systems, clarified rights and set a course for the future," recalls Kalodner, who was ready for the tasks at hand but admits it has been challenging to evaluate and understand the dynamics of such a diverse portfolio of content.
"We are extremely efficient and with the breadth of properties we need to make sure that we are smart about paying attention to the big opportunities," she emphasizes. "While it seems broad in scope, we have done this with very small staff of 13 people."
The content portfolio is divided into four segments:
Classics– The library contains over 40 titles including such iconic programs as "The Andy Griffith Show," "The Beverly Hillbillies," "Beverly Hills 90210," "Cheers," "Dynasty," "Happy Days," "I Love Lucy," "Little Rascals," "The Love Boat," "Mighty Mouse" and "Taxi."

Primetime–The current TV lineup includes such top rated shows as "90210," "The Amazing Race," "Next Top Model," "CSI," "The Good Wife," "NCIS" and "Survivor."

Star Trek–In addition to the movie, the franchise includes several TV series.

CBS Films–Titles include "Back-Up Plan," "Beastly," "Consent to Kill," "Extraordinary Measures," "Faster" and "Station." CBSCP last year added its sister company Showtime's popular series to its merchandising slate including "Dexter," "Weeds," "Nurse Jackie," "Californication" and "The Tudors."
At present, CBSCP does not represent any non-CBS content, but Kalodner expresses interest in doing so.
"We are interested in adding properties, particularly a children's property, because we have strong experience within the group, as well as entertainment and brands. Once you are set up with the infrastructure, its nice to continue to feed it with new content."
Kalodner's mantra has been to "innovate and integrate."
"We are constantly trying to think differently," she says. "When we started, we did all the traditional licensing–like t-shirts–and that did okay, but it's not what the adult audience is looking for today. They are looking for a much more emotional and integrated connection which has pushed us to think very differently about how to accomplish this."
Star Trek
Kalodner recalls that when the group started up she didn't have a definitive sense of which particular property was going to drive the business.
But Star Trek quickly emerged, especially after the success of J.J. Abrams' 2009 film which grossed almost $400 million worldwide, according to Box Office Mojo.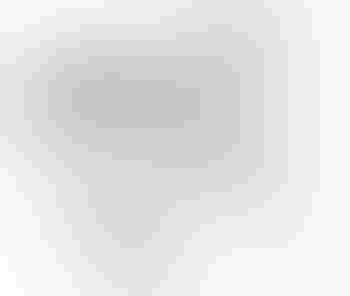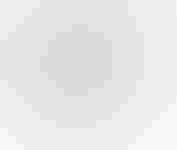 "We see a tremendous potential with Star Trek as we believe the property will skew younger as we have already seen it go to a teen audience," says Kalodner. "Star Trek has a rabid fan base that is virtually insatiable in terms of collecting memorabilia. We have done licensing deals at every price point in every collectible category. The fan base is not evaporating or aging, but its constantly being renewed constantly and being introduced to new audiences as the TV shows are being sold worldwide."
While the digital world has exploded and created new growth opportunities for various properties, Kalodner says it has benefitted Star Trek in particular with slot machines, online gaming, browser games and Yoostar integrated video content, which allows a person to insert him/herself into a Star Trek scene.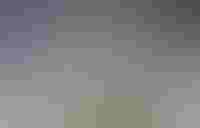 In January, CBS Consumer Products signed several deals for online casino games with IGT for the "Star Trek" movie and WMS for "Star Trek: The Original Series."
Another focus for CBS Consumer Products has been live events, which have proven to be successful ventures across all of its properties. For Star Trek, live events include fan conventions, a touring exhibit featuring props, ships and costumes. "Star Trek Live," in partnership with Mad Science, features an interactive stage show at the Kennedy Space Center and tour that encourages audience participation.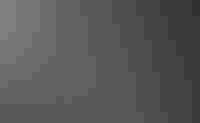 A wide assortment of Star Trek merchandise has been developed including collectibles offered at all price points, apparel, gifts, art, home and publishing products from more than 75 licensees, and innovative gifts such as a pizza cutter and bottle opener in the shape of the Enterprise, a Klingon Bird of Prey corkscrew and a Spock Potato Head.
CBS Consumer Products is already gearing up for the next movie slated for summer 2012.
Primetime TV
In the Primetime TV segment, "CSI" is the "biggest driver and the perfect example of innovation, integration and diversification," Kalodner says. "It's a great example of a show that has gotten younger and works for a family and tween audience."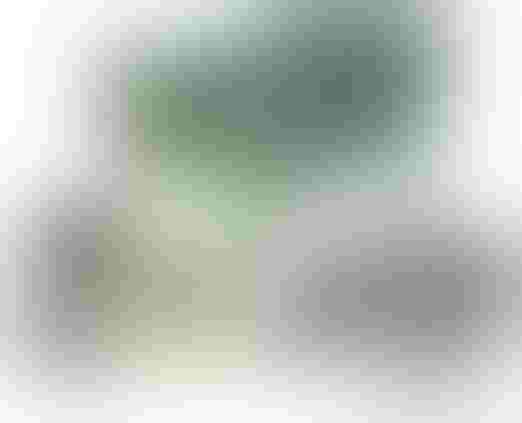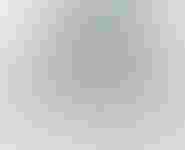 On the digital front, seven video games, including a Facebook game with over two million monthly members, is now being integrated with the TV program, using clues appearing in the on-air episode.
Live events include: "CSI: The Experience," a global touring exhibit; "CSI Live," an interactive touring stage show from Mad Science, and a live show created for school audiences.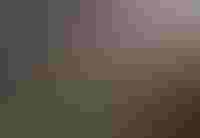 An exclusive direct-to-retail deal with Toys"R"Us offers a toy line comprised of various types of CSI science kits.
A new line of young adult novels from Simon & Schuster will be released this spring.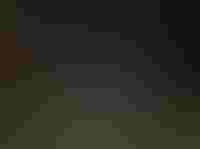 "NCIS," now in its eighth year, is being developed for brand extensions. Kalodner hopes the show experiences the same type of success as "CSI." A video game and Facebook game are scheduled for release in fall.
Other gaming initiatives for Primetime shows include: "Survivor" for Wii and Nintendo DS (Mindscape); "Amazing Race" for Wii (Ludia); and "Criminal Minds" in PC and downloadable (Legacy Interactive) formats.
Other Primetime shows on CW which have strong licensing initiatives include "America's Next Top Model" and "90210." ANTM features a DTR with Walmart for fashion apparel in partnership with Li & Fung. Britain's Next Top Model Expo, a live fashion event, is now being expanded to other global markets including Australia, New Zealand, Canada and the U.S.
This month, CBS is launching a DTR deal with bebe for "90210," which is yet another example of the innovation and integration strategy that Kalodner emphasizes. The brand's "bebe for 90210" is a women's clothing collection that will be featured on both the show and in bebe's retail stores.
New merchandising initiatives for the future in Primetime will include Showtime's "Borgias," "Shedding for the Wedding," a new show on the CW, as well as a new Survivor live show which will debut at Great Adventure theme park this summer.
Classic TV
"People have an emotional attachment to TV and they have loyalty to the shows and characters that can really resonate in products," says Kalodner. "If the creative is right we can achieve success in various categories and live events."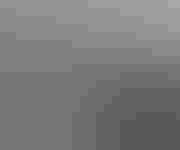 Among the new live events being developed are: "Hollywood Squares," planned for the Rio Hotel in Las Vegas; "Honeymooners," which is being developed as a potential Broadway show; "Happy Days," which is a full length touring musical from Garry Marshall; and a "Twin Peaks" art show, which is debuting this month.
"Innovation is not just taking a show and putting it on some products," says Kalodner. "It's creating live shows, and also branding by using a name from a show and developing that name as a standalone brand."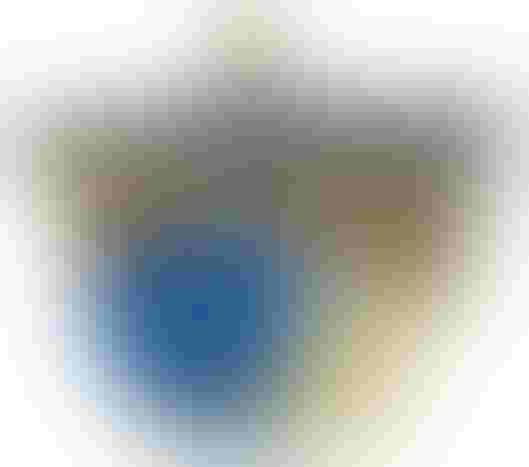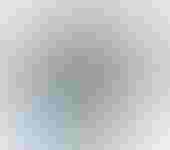 For example, Kalodner believes that "The Little Rascals" has the potential to be a great kids' brand. Other brands being developed include: Mighty Mouse; Beverly Hills Beach Club based on the original 90210 series; and Mayberry's Finest, based on "The Andy Griffith Show," that features a line of food items. "Cheers," which will be 30 years old next year, is still relevant today with a restaurant/bar in Boston and variety of products.
Other merchandise that will debut later this year include:
Barbie dolls from Mattel based on Elly May Clampett from "The Beverly Hillbillies" and Alexis Colby and Krystle Carrington from "Dynasty."

Apparel and loungewear from 518 Apparel based on "7th Heaven," "The Andy Griffith Show," "The Beverly Hillbillies," "Beverly Hills 90210," "The Brady Bunch," "Cheers," "Dynasty," "Family Affair," "Gunsmoke," "Happy Days," "Hogan's Heroes," "Laverne & Shirley," "The Little Rascals," "Melrose Place," "Mighty Mouse," "Mod Squad," "Mork & Mindy," "My Three Sons," "Rawhide," "Solid Gold" and "Taxi."

Gifts and collectibles from Bif Bang Pow based on "The Twilight Zone."

Wallets from Dynomighty based on "The Brady Bunch," "Cheers," "Happy Days," "Mighty Mouse," "Mork & Mindy" and "Taxi."

T-shirts from Mad Engine based on "The Beverly Hillbillies," "Beverly Hills 90210," "The Brady Bunch," "Brady Kids: The Animated Series," "Cheers," "Fonz and the Happy Days Gang" (Animated), "Gunsmoke," "Happy Days," "Have Gun Will Travel," "Love Boat," "Melrose Place," "Mighty Mouse," "Mork & Mindy," "Rawhide," "Taxi," "The Twilight Zone," "Twin Peaks," "Walker Texas Ranger" and "Wild Wild West."

Gift items from Westland based on "The Brady Bunch," "Cheers," "Happy Days" and "The Little Rascals."
Another key growth factor, according to Kalodner, is the increasing importance of e-commerce, which a few years ago, she says, "I wouldn't have imagined to be as important as it is now." CBS Consumer products runs two online stores: CBS Store and Star Trek store.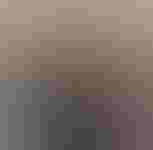 What's in Store for the Future
As evidenced among other major licensors, international expansion offers a significant opportunity for CBS Consumer Products particularly in Europe and Asia, according to Kalodner.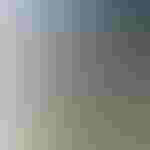 "When we started in 2007 we had no international business and today it represents about 10 percent," says Kalodner, who admits it's probably a lot higher for many of CBS' competitors. "We are ramping up and this presents a tremendous opportunity for growth with our primetime shows and Star Trek over the next two years."
Kalodner also believes a key strategy for future growth is the development of new merchandise categories such as food/beverage, restaurants, action sports and fan conventions, as well as developing retail relationships and new audiences worldwide. And then there's the availability of new content, which Kalodner calls the "lifeblood of our business."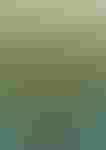 It's all coming together fast and furious for CBS Consumer Products and while there have been many accomplishments since 2007, it's obvious the best is yet to come.
Says Kalodner: "We have very bright future indeed and we have the infrastructure in place to handle it."
Subscribe and receive the latest news from the industry Article
Join 62,000+ members. Yes, it's completely free.
You May Also Like
---