Licensing Leadership Summit: An Inside Look at 'Sesame Street's' Experimental Licensing Strategy
Licensing Leadership Summit: An Inside Look at 'Sesame Street's' Experimental Licensing Strategy
Sesame Workshop's Gabriela Arenas highlights the ever-evolving strategy that has kept "Sesame Street" thriving for the last 50 years.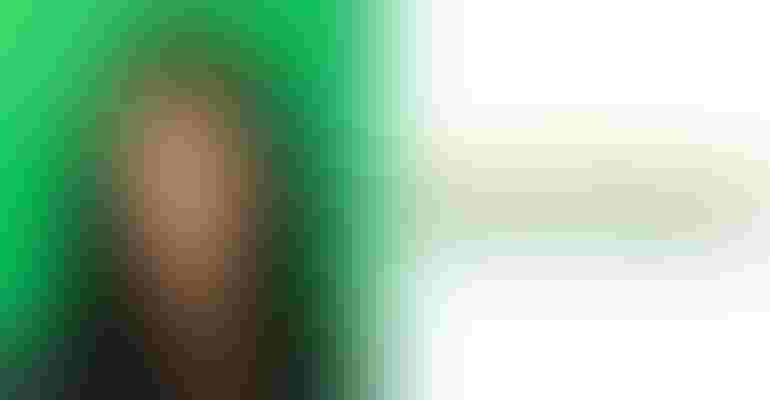 "Sesame Street" has been a hallmark of children's entertainment for the past 50 years. From Big Bird to Elmo, the characters from the series have been a staple of American households for generations. The brand has achieved its lengthy success due, in no small part, to its ability to evolve. "Sesame Street" has continually adapted to the changing needs of young kids by taking inventory of modern culture and implementing strategies that meet the needs of modern children. 
The adaptability of "Sesame Street" is also a key ingredient in the brand's merchandising success. Led by its team at Sesame Workshop, the brand has developed key partnerships and licensing efforts that bring it to the retail forefront year-after-year. License Global recently spoke with Gabriela Arenas, vice president, licensing, North America, Sesame Workshop, to learn more about the strategy that goes into the brand's licensing and retail initiatives. 
At Sesame Workshop, Arenas oversees the strategic development, direction and implementation of the consumer products licensing and venue merchandise activities across all major categories. Before working at the company, she served as group director, licensing, North America and Latin America, HIT Entertainment/Mattel. At her previous post, Arenas successfully launched an extensive consumer products program across Latin America for Thomas the Tank Engine. 
License Global caught up with Arenas ahead of her upcoming speaking engagement at the Licensing Leadership Summit, taking place March 16-17 in New York City. Her session, "Finding Your Future in DTC," will highlight how "Sesame Street" took their collaborations to the next level by partnering with direct-to-retail apparel brand Bombas to drive incremental revenue for both companies while sharing a commitment to bring awareness to the issues of family homelessness.
Arenas revealed the most significant trends she sees in the industry, what she would tell herself if she could go back in time and what to look out for during her upcoming session at the Licensing Leadership Summit. 
License Global: What are you hoping people get out of your talk at the Licensing Leadership Summit? 
Arenas: Everyone knows that the retail landscape is continuing to evolve. Sesame Workshop has been able to drive results with unique collaborations with mission-driven companies. With "Sesame Street" products from socially-conscious partners like TOMS, Bombas, Out of Print, and DIFF, fans are able to support Sesame Workshop and show off their love for Cookie Monster, Elmo and the rest of the gang while helping plant seeds of long-term change. In an ultra-competitive landscape, we're able to maintain the brand's evergreen status with multiple new properties emerging every year.
What has been the biggest change you've seen in the licensing and retail business over the last five years?
More than ever, there are new preschool properties being created through various platforms.  But with e-commerce, DTC and brick-and-mortar closures being the new norm, the question remains, when is the best time, the right time, to enter the market?
What is the biggest trend or industry disruption that you see on the horizon that not enough people are taking about?
Sustainability. We're looking to partner with companies who are producing environment-friendly products that have a positive impact on the communities. [Also,] wellness and mindfulness. We've always been committed to children's healthy development. Today's kids are under more stress and pressure than ever before. To deal with their own stress, more and more adults are turning to mindfulness and healthy physical activity – and it can work for kids, too.  So, we're working on new content and collabs to help the whole family stay strong and healthy together – physically and emotionally!
If you could go back in time, what advice would you give yourself at the start of your career?
It would be to try more new models and allocate more time to being creative and innovative; and yes, failing is just going to happen. Without risk, there would be no growth.
How has Sesame been able to continue to keep its brand relevant to new generations of kids?
For us, every year is experimental. We're continually researching and developing new creative ideas. It's a model we've pioneered since our roots began in 1969. Because of that innovative spirit, we've been the first in many areas; from being the first multiracial cast on a kids' show to addressing autism, homelessness, food insecurity and emergency preparedness, to name a few.  We look at the most pressing needs of today's kids. One of our key strategic goals is to expand and diversify our offering so that fans across generations have new ways to enjoy "Sesame Street."
Learn More
To hear more from Arenas and other licensing thought leaders, register to attend this year's Licensing Leadership Summit, taking place on March 16 and 17, 2020, in New York City, New York. The reimagined executive-level conference and networking event will present a comprehensive program that covers industry-focused topics shaping the licensing world.
The Licensing Leadership Summit is organized by the Global Licensing Group at Informa Markets, the organization behind leading trade shows Licensing Expo, Brand Licensing Europe, Licensing Expo China and Licensing Expo Japan, as well as License Global.
Sponsors of Licensing Leadership Summit 2020 include JPatton, an industry leader in providing innovative, customized solutions that combine patented brand-protection products and services with unrivaled consumer engagement opportunities; Dependable Solutions, which delivers the latest financial management and creative approval systems and services to agents, licensors and licensees by experienced specialists who have licensing, creative and royalty backgrounds; Trevco, which helps materialize the brand vision of more than 800-plus licensed brands through the manufacturing and sales of licensed consumer products with a focus on apparel and accessories; and Future State Brands, a global consumer goods and marketing company with a mission to lead cannabis from the black market to the supermarket.
Subscribe and receive the latest news from the industry Article
Join 62,000+ members. Yes, it's completely free.
You May Also Like
---