Just Say O
Just Say O
]> Convinced pop idols Britney Spears and Christina Aguilera are not like everyday teens, young Juliette Brindak created Miss O & Friends—a hip, wholesome art property for

]>Convinced pop idols Britney Spears and Christina Aguilera are not like everyday teens, young Juliette Brindak created Miss O & Friends—a hip, wholesome art property for girls, complete with a Website and consumer products at retailers such as Kmart, Kroger, and Meijer

Juliette Brindak created the concept and graphics for colorful art property Miss O & Friends when she was only 10 years old. She developed "cool girl" characters named Miss O, Juliette, Harlie, Isabella, and Justine--hip girls who liked to do what Juliette and her friends liked to do. Together, the girls wrote stories, shared ideas, compared experiences, and created funky art. Like other girls their age, they listened to music; talked about movies; and involved themselves in the lives of their friends, family, and community rather than focusing on makeup and dating. As Juliette used her imagination to develop the characters, she would ask her mother, Hermine, a professional designer, to illustrate the girls and bring them to life. She also involved her younger sister, Olivia (also known as "Miss O"), and friends. Over the course of five years, their play continued with no end goal in mind except keeping Olivia and her friends entertained.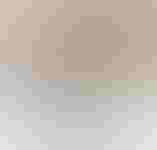 However, in January 2004, Miss O & Friends officially launched as a lifestyle property that is being managed by HDGroup, LLC, a Connecticut-based company that employs more than 20 people. An interactive Website went live April 1, and the artwork is now licensed on consumer products. Targeting girls ages 8 to 12, Miss O & Friends depicts a hip, yet wholesome group spanning the ethnic circuit from Caucasian to Hispanic, African-American, and Asian. Like other girls, they celebrate their similarities, as well as their differences. Some hope to score points on the soccer field, while others dream of traveling the world, collecting stories, and snapping photos of exotic destinations. "My friends and I looked at Britney [Spears] and Christina [Aguilera] and other teen idols and realized they were not like real, everyday girls," explains Brindak, now 16. "We created girls who are real to us and who have the dreams and aspirations we do." Brand BuildingMiss O & Friends aims to help girls build a positive sense of self, but approaches the task with a dash of creativity. Says Paul Brindak, CEO and managing partner of HDGroup, LLC (and Juliette and Olivia's dad), "The hip products and Website are based upon esteem-building, life-affirming themes that foster lifestyles, not fads; build confidence; promote a sense of self; encourage personal best rather than perfectionism; and encourage girls to look good, but not sexually inappropriate."
Brindak believes retailers and licensees are looking for "homegrown" licenses that are not associated with a celebrity. Since Miss O & Friends did not emerge from a movie, book, or cartoon, Brindak believes it offers long-term viability. "We offer tremendous breadth to potential product offerings because our story is relevant to virtually all aspects of a young girl's life," says Brindak, who mentions that the business model consists of revenue generation through licensing, sponsorships, sampling, and other avenues that will be announced shortly.
Juliette, Olivia, and friends have taken the lead in designing a set of back-to-school products, including notebooks and portfolios with distribution beginning next month at retailers such as Kmart, Kroger, Staples, Office Depot, and Meijer. More than 6,000 doors will carry the line. The girls identified the school category, which also serves as an ideal platform for creating awareness among their peers. CPPI (Carolina Paper and Pad International) is on board for back-to-school and ongoing school stationery products, including hard- and soft-bound notebooks, journals, mini-memo books, portfolios, notepads, and vinyl binders.
Other licensees quick to sign on include the New York Accessory Group for woven belts, bags, backpacks, leather goods, hats, and gloves, which will hit retail in spring 2006 at mid-tier channels and above. In addition, Watson-Guptill signed on for novella and activity books that coordinate with Website activities. These will be available in spring 2006 at all channels of distribution. As the property continues to gain momentum, Brindak plans to expand into apparel, room décor, personal care, and footwear.
Property Management
Since Miss O & Friends was created by girls, they'll naturally continue to provide input on character development and all areas of licensee applications, including the Website, which Juliette manages. Once on board, HDGroup's team will work closely with licensees on a strategic basis to ensure that everything reflects what the girls care about; how they live; and what they want to buy, use, wear, and read. The content generated by the Website community and its cross-linked partners also gives licensees and retailers the advantage of knowing what girls truly want.
While the story and values of Miss O & Friends are its essence, the stylish, colorful design offers visual impact at retail. "Our programs require joint retail presentations, licensee contribution for marketing support programs, special events, and a comprehensive media support plan," says Brindak. The company utilizes analytic and strategic licensee selection criteria, and works with those that have a passion for the property. "Our licensees must not only see the economic benefit, but also should understand and be willing to do the ground-floor work necessary." A marketing focus, positive reputation with retailers, high-quality product portfolio, and a vision for organically integrating the property into a product range rather than "label slapping" are at the top of the list of criteria.
The company provides licensees and retailers with creative elements, including design, design standards, and a color palette, so the property makes a visual statement. The design plan is implemented across the board from product to merchandising to in-store support and marketing/media. "We work closely with retailers, building programs that deliver strong traffic and enhance their current traffic, as well as sell-through," says Brindak.
The CEO admits retail challenges are ongoing. "With retail consolidation and the huge array of licensed product out there, licenses that are unique and offer a definite point of view will be successful in getting shelf space." A portion of Miss O revenues is donated to organizations that help young girls. Promotional efforts include in-store merchandising and marketing support, select appearances, store-based contests, promotional allowances, and book signings. HDGroup is considering exclusive windows with select retailers in 2006. In the future, Brindak envisions an in-store environment where many, if not all, Miss O products are sold.
Web Features
The Website (www.missoandfriends.com), which went live April 1, provides a destination for girls to be young girls. Visitors say they recognize themselves in the characters. "It's like looking in the mirror," says one visitor. This cool and creative site offers interactive experiences that are fun, informative, and inspirational. Girls can log on for crosswords or jigsaw puzzles, or can play Dress Me Up by clicking on various color icons to modify clothing and hair color. History and travel buffs can click on the "Explore" icon to pay virtual visits to San Francisco, Paris, Egypt, and beyond.
The site also includes personalized horoscopes and a virtual scrapbook, diary, and jewelry-making section. On a more serious note, Kids Counsel encourages young girls to ask questions about the struggles of 'tween life. A contest for aspiring writers calls for original stories for possible inclusion in the Miss O & Friends book slated for publication (Watson-Guptill) in 2006.
Web topics range from digital photography to movies, skin care, and travel. These create sponsorship and sampling opportunities for advertisers, especially since many girls polled have reported they don't want to be bombarded with banner ads and pop-ups. In addition, the site provides purchase links, as well as information on where to buy products. As of press time, HDGroup was in talks with an Internet company for distribution, as well as content swaps. Says Brindak, "We are in discussions with retailers to have one of our interactive activities generate product code data to link to purchases at the retailer's Website."
The site also offers links and content swaps with teenmag.com,4Kids.org,Time4Kids.com, and other Websites, and serves as an ever-changing environment that girls will continue to update as their needs and interests continue to evolve. New content and ideas will be generated based on the site's polling capabilities.
"We believe our media muscle is stronger than traditional advertising placements because our coverage is of real girls launching and managing a real business," says Brindak of the campaign that aims to capture the interest of girls and their mothers. 'Tween magazines, TV, newspapers, retail and trade journals, organizations, and classrooms are being targeted. Miss O & Friends already has generated significant coverage via television specials, alliances, and speaking engagements. In fact, veteran TV news reporter and author Maria Shriver extended an invitation to Juliette for consideration as a 'tween speaker at a women's conference to be held in October.
Subscribe and receive the latest news from the industry Article
Join 62,000+ members. Yes, it's completely free.
You May Also Like
---