Italian Distinction
Italian Distinction
As Italy's economy continues to struggle, licensing looks to "masstige"—lower-priced goods offered by prestigious brand names. Italy has one of the most marked economic divides in Europe, with the

As Italy's economy continues to struggle, licensing looks to "masstige"—lower-priced goods offered by prestigious brand names.

Italy has one of the most marked economic divides in Europe, with the industrialized and wealthy North a very different place from the agricultural and poor South—a divide starkly illustrated by a brief look at unemployment statistics. In 2006, 7 percent of the Italian workforce as a whole—some 24.63 million—were unemployed, but in the South that figure stood at 20 percent. And there are other signs the Italian economy is struggling. At 3 percent of GDP, estimated in 2006 to have been $1.78 trillion, its deficit is as high as E.U. rules allow. This situation is not helped by a real GDP growth in 2006 estimated at a lowly 1.6 percent, and industrial production growth pegged even lower at 1.5 percent. One reason for the size of the Italian deficit, and the weakness of its economy, is that it imports virtually all the raw materials needed by its industry, along with 75 percent of energy consumption.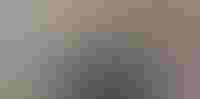 All of this probably explains why Adrianna Chinnici, vice president, licensing group, Playboy Enterprises Inc., puts "masstige" at the top of the list of emerging trends in Italian licensing. Chinnici defines masstige as "a retail category that includes relatively lower-priced goods offered by a relatively prestigious brand name and often created by known designers." She predicts, "Over the next few years, masstige is going to grow at exceptional rates. I believe we will see additional high-end brands turning to these channels for distribution."
Another important Italian trend, as with many other countries, is the emergence of direct-to-retail partnerships. At the other end of the retail spectrum, Chinnici says, "shopping being offered as a unique experience or destination within a store also is playing an increasingly significant role."
This last trend is significant, Chinnici notes, "because independent retailers and higher-end channels are still very important to a brand's 'cool factor,' and although not necessarily volume drivers, they remain key to maintaining a brand's longevity and integrity."
True to this credo, in November 2006 Playboy opened a 270-square-foot shop-in-shop in the prestigious La Rinascente in Milan's Piazza Duomo. Launching with an exclusive evening of private shopping hosted by three Playboy Bunnies flown in from Germany, the unit remained open until January 2007, donating a portion of its sales to Convivio, the AIDS charity founded by Franca Sozzani, a director of Vogue Italy.
Given the state of the overall Italian economy, it is not surprising to hear Chinnici describe the market as "fiercely competitive, requiring every brand or retailer to offer a competitive edge to distinguish themselves from the pack." One way in which this can be done is to work with famous designers. This is happening at all levels of the market—from Playboy partnering with Roberto Cavalli on Playboy T-shirts, which retailed at top retailers for £325 (U.S. $430), to a Karl Lagerfeld range for H&M at what Chinnici describes as "more affordable price points."
Subscribe and receive the latest news from the industry Article
Join 62,000+ members. Yes, it's completely free.
You May Also Like
---