Idol Worship
Idol Worship
With only 45 American Idol licensees—a small number for such a global property—FremantleMedia has a very specific strategy in place when it comes to its behemoth brand. While most of today

With only 45 American Idol licensees—a small number for such a global property—FremantleMedia has a very specific strategy in place when it comes to its behemoth brand.

While most of today's TV shows struggle to post decent ratings amid an increasingly media-fractured landscape, American Idol returned for a sixth season in mid-February with a ratings high, drawing an estimated 37.7 million viewers. Not to mention the show brings in 1 billion Website views per year and has spawned a string of No. 1 hits by contestants and winners. Published reports place the franchise's value at $2.5 billion—and that's merely a conservative estimate.
But show co-producer and licensor FremantleMedia isn't sitting idly by when it comes to its ratings behemoth. Quite the opposite, in fact. Fremantle is busy bolstering its licensing lineup with done deals such as Dreyer's Slow Churned American Idol ice cream and Idol Camp and in-the-works initiatives such as American Idol-themed cruises.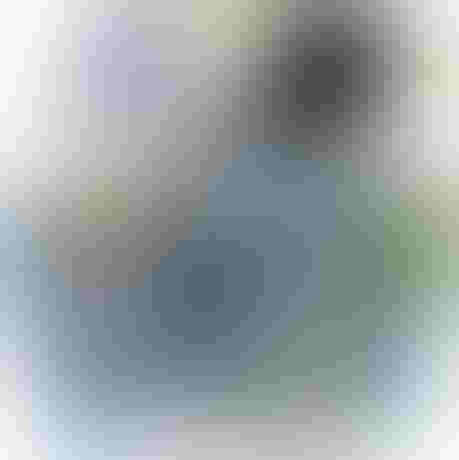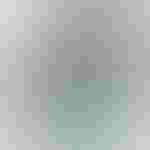 Americana Appeal
"At first glance, our licensing strategy doesn't seem to make any sense," admits David Luner, FremantleMedia Licensing Worldwide, North America, senior vice president of interactive and consumer products. "We've had six straight years of growth, and we hit all tiers of retail, from mass to mid to upper." But appearances aside, Fremantle has its licensing formula down to a science. "There are three basic Idol fans," says Luner. "There are those who collect branded merchandise, those who like the show's lifestyle, and those who are interested in the role-play element. So, naturally, we want to ensure we can hit each of these touch points."
Luner also sees Idol as an "Americana" brand. As such, he says, "we look for partners that hold a similar place within the consumer consciousness." And, of course, there's the music element. "When you look for the holy grail of Idol-branded product, you want to incorporate key aspects of the show, namely music and role-play."

It's no surprise, then, that one of Fremantle's most successful partnerships is Konami's American Idol-branded Karaoke Revolution. "Konami's Karaoke Revolution brand is equally as strong in the gaming space as our brand is in the television world," says Luner, who adds that Konami took the blueprints from Idol's Kodak stage and literally recreated every detail.
"Fremantle was an amazing partner in both the development and promotion of the game," says Matt Knowles, product manager for Karaoke Revolution. "It provided us with detailed information about American Idol sets, which allowed us to accurately recreate the venues fans are used to seeing. We also worked with the company to develop a song list that fit within the framework of the Idol experience. And we were able to access show archives from past seasons for video clips, which we offer as unlockable bonus items within the game." In addition to product development, Fremantle also connected Konami with other licensees for co-promotional opportunities.
Having signed a multi-year licensing deal with Fremantle, Knowles says, "while we haven't announced anything beyond the current product, we will continue to look at ways to leverage our partnership. But our overall goal is to continue to deliver an experience that is the closest thing to being a contestant without going to an audition."
Going from video games to ice cream may seem like a stretch, but, as Luner explains, it all comes down to Americana. "At first you think, ice cream and American Idol...what? It makes no sense. But ice cream is part of our culture. It's part of our childhood...and adulthood, for that matter." Beyond the nostalgia factor, licensee Dreyer's has made ice cream relevant to Idol by creating five flavors—Choc 'N Roll Caramel, Hollywood Cheesecake, Soulful Sundae Cone, Take the Cake, and Triple Talent—for which consumers vote online at Slowchurned.com. The flavor that receives the most votes will become part of Dreyer's permanent lineup. "Not to mention," adds Luner, "each fan who casts a vote will be entered for a chance to win prizes such as a 50-inch wide-screen plasma HDTV, an Idol ice cream party, and a grand prize trip to the show's finale."
In keeping with the Americana theme, Fremantle partnered with USAopoly on an Idol-branded Monopoly game. "Fans can pick their favorite 22 Idols from the top contestants over the last five seasons and arrange them any way they want on the Monopoly game board," says Luner, who adds that the game also is collectible, offering stickers of the final 12 contestants from each season.
As a show that's partially responsible for Americans' fascination with text messaging—and, more specifically, the widespread acceptance that a cell phone can be used for applications beyond calling—it's no surprise that new media is a major focus of Fremantle's American Idol strategy. "We're constantly looking for new ways to interpret the brand," says Luner, "whether it's the integration of video and interactivity into toy lines, new mobile gaming, or different Web applications." Last season alone, Idol attracted 570 million votes, which equals around 65 million text messages. Last month, Fremantle renewed its long-standing mobile sponsorship agreement with AT&T/Cingular. And, says Luner, look for a premium SMS sweepstakes that will allow fans to win a golden ticket, which, he hints, "will be the ultimate prize for anyone, let alone an American Idol fan." Fremantle, Fox, and Idol creator 19 Entertainment currently are working on closing the deal.
Fremantle also owns Fox-hosted AmericanIdol.com, which attracted 40 million unique visitors last season. Among Fremantle's partners on the site, top interactive licensee Star Style allows viewers to purchase clothing worn by the finalists.
"Licensing is not just about collecting revenue," says Luner. "It's about finding the right ways of extending our brand to the consumer." That said, Fremantle is in what Luner terms as "very forward discussions" about Idol-branded entertainment cruises. "There are a lot of possibilities here, such as having song coaches on board or ex-Idols. Plus, themed events and performances." This summer, meanwhile, future Idols-in-training can hone their skills in Northfield, MA, at Idol Camp. The performing arts summer camp for kids ages 12 to 15 will include master classes from celebrity guests, former contestants, and industry professionals. The camp also will offer a range of classes from singing, dancing, and acting to songwriting and audition techniques, as well as traditional camp activities.
Idol Around the World
Despite being a global brand, Fremantle has no international agents for American Idol. Instead, Fremantle produces most of the versions internally. "American Idol is two things," says FremantleMedia Licensing Worldwide General Manager Olivier Gers, "It is American Idol as we know it in the U.S., which is sold into 150 countries around the world, but it also is a show that's formatted and produced locally in 36 countries." That said, Fremantle is juggling a variety of territories in varying phases of Idol. "We're in the middle of season four in Germany; the fifth season will launch soon in France; and Australian Idol is just finishing up season four. So, yes, we're doing a lot of different seasons," laughs Gers. As far as licensing goes, the U.S. version always leads the way, with local brands exploited in a similar fashion in all other markets.
"Also," says Gers, "the brand looks the same around the globe, and the show's format is the same." Of course, he adds, you have local variations, but the judges are cast in a similar fashion so they fulfill the same roles as in the U.S. version.
"Globally, we have a very similar exploitation on cell phones for the property, such as ringtones and downloads. However, video on mobile really depends on a market-to-market basis," says Gers. "The Web is a strong place for us to be, though the site for Vietnam Idol is kind of small, as you can imagine. As a general rule, the Web is a bit behind in Europe, but as far as mobile is concerned, we are way behind on SMS but slightly ahead of the curve when it comes to video. Mobile games tend to be popular in the U.S., whereas in Europe ringtones are ahead. But, when it comes to both the Web and mobile, Brazil is well ahead of us."
The voting process also remains uniform, says Gers. "It's always text or landline, but it's only free in the U.S. and Canada." Interestingly, he adds, global voting patterns, which recently passed the 2.2 billion mark, are very similar.
The Golden Ticket
Clearly, American Idol is a cash cow when it comes to advertising, boasting upward of 130 marketers in the last two years, as well as three core partners integrated into the content. But Fremantle recently offered advertisers even more options by streaming the entire program on AmericanIdol.com after it airs. McDonald's and MasterCard already have signed on to support the site. In addition to promoting the show on its cans, Coke will sponsor a promotion that invites viewers to submit questions for contestants through MyCokeRewards.com. Ford Motor Co., meanwhile, is planning a contest that will give regular viewers a chance to appear in music videos featuring the final contestants. As for off-air sponsorships, says Luner, Nestlé is distributing 70 million branded candy bars, some of which include a "golden ticket" that will earn fans a seat at the finale. "The bottom line is that we don't want to overexploit the brand," says Luner. "Instead, our overall goal is to engage consumers with the American Idol experience year-round."
Subscribe and receive the latest news from the industry Article
Join 62,000+ members. Yes, it's completely free.
You May Also Like
---