Graphic Growth
Graphic Growth
]> Anime/manga mania continues to make inroads in mainstream America, attracting consumers of all ages. Tokyopop's business has been doubling every year for the la

]>Anime/manga mania continues to make inroads in mainstream America, attracting consumers of all ages.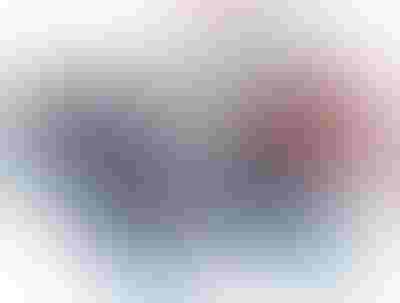 Tokyopop's business has been doubling every year for the last six years, and it has picked up considerably in the U.S. over the last six months, particularly in bookstores such as Barnes & Noble and Borders, according to Steve Kleckner, the company's vice president, sales and distribution. Central Park Media likewise has seen 50 percent growth in 2003 over 2002, says CPM President John O'Donnell. In 2003, VIZ LLC teamed up with Bandai to cross promote their Inuyasha manga and DVD anime products with Bandai's video game. Revenues from these products exceeded $1 million in the first quarter alone, notes Alex Spence, product manager, VIZ.Japanese anime/manga mania continues to make inroads in mainstream America, commanding more and more shelf space and drawing consumers of all ages. And there's no end in sight, according to industry players and watchers. "The hard-core enthusiasts (Otaku) and the early adopter segments will be the immediate growth area for the manga category," says VIZ' Spence. "This industry has realized tremendous growth over the last few years, but we are far from a saturation point within these segments."As for anime, "we still have a few years of strong growth ahead of us because of the increased presence on TV on channels such as Kids WB! [i.e., Pokémon, Yu-Gi-Oh!, and MegaMan], Fox Box [i.e., Sonic X and Shaman King], Cartoon Network [with the Adult Swim, Toonami, and Meguzi blocks], and Disney Family [Jetix block]," says CPM's O'Donnell. Indeed, Japanese animated content currently represents well over 30 percent of programming on major children's broadcasters, according to John Easum, senior vice president and executive producer, ShoPro Entertainment. U.S. and Canadian broadcasters continue to show support for anime properties, reports Anthony Jiwa, marketing manager, VIZ, LLC. "Pokémon and Yu-Gi-Oh! are two of the hottest kids' properties, both of which are anime. Also, even though anime has a strong presence in North America, in markets such as Italy and France, anime and manga are even more prevalent and accepted, so we anticipate that the U.S. will follow this." CPM's O'Donnell adds that young girls are a big growth category for anime. Likewise, for manga-while the audience for American comics is 90 percent male, the manga sold in bookstores today is 65 percent female driven, according to Tokyopop's Kleckner.Russell Binder, partner, J.A. Roth & Associates, Inc., believes the growth areas for anime remain TV, increased home video exposure, and wireless. ShoPro Entertainment's Easum agrees, noting that cell phone applications such as downloadable games and cell phone screensavers continue to grow. And applications (such as downloadable animation clips) will impact and create tremendous licensing opportunities and help businesses to thrive, he says. "You'll see more integration in the video gaming category, as well. The strength of a video game as a viable media driver is growing. For example, Mattel's MegaMan battle chips in Mattel's toys will be transferable to Game Boy platforms. Games interacting with toys and toys interacting with downloadable information via retail storefronts is another trend. In Japan, a kid can walk into a store and download his Game Boy right there," notes Easum. VIZ' Spence says two interesting challenges associated with licensing Japanese anime and manga brand extensions at retail in the U.S. are selecting the right products/extensions and building and protecting the brands. Differentiation is another challenge in that retailers sometimes have a difficult time distinguishing between the various shows from Japan. "Retailers often say, 'I will do just one Japanese animation show.' But content should be evaluated across all animation, whether from Japan, France, or any other country," says ShoPro Entertainment's Easum. "After all, that is how kids perceive it. Kids don't say, 'Oh, there's a Japanese animation show on at 3:30.' They say, 'Hey, can I watch MegaMan?'"


For anime to increase its share domestically, the Japanese are going to have to begin developing original content that has a broader appeal than for what they generate in their own territory, says J.A. Roth's Binder. "We are used to linear storytelling, and the Japanese follow a different model altogether. I also see the Japanese more aggressively partnering with U.S. studios and property owners and translating well-known characters from the U.S. into an anime style with a collaborative storytelling initiative. The AniMatrix [Warner Bros.] is a perfect example of marrying beautiful Japanese animation with storytelling designed for a domestic audience, and then riding the back of a huge international franchise property. Universal is now doing it with Van Helsing and Riddick, and I expect others to follow."CPM's O'Donnell found that making a series available all at once instead of spread over four disks and eight months was a successful marketing tool. In another strategy, for The World of Narue, he took the first two episodes and made them available on a "test drive" disk for $7.99. If the customer enjoyed the test drive disk and later bought the whole box with all the episodes, he or she got $10 off the box. O'Donnell says CPM will continue to do that for other series.For manga, previously, the challenge was selling the whole category, not just the books, says Tokyopop's Kleckner. "Now the challenge is fighting for retail shelf space and educating buyers on what's strong. For Rave Master, Tokyopop started doing a lot of target marketing, using retailers' e-mail to let people know when series are coming out. We're doing lots of displays, cross merchandising in books, and buying TV ads for the first time this summer. We have a long way in manga to catch up to anime DVD. We're just starting to see areas in bookstores that say 'manga.' Anything that can be done with graphic signage and displays helps. We've found that when manga is put with other things that interest this age group, such as DVDs and video games, it sells fourfold.""In the end, mass-market retail is only going to support properties that have a major media push, generally from a TV series-which means they are going to focus mostly on kids' content in the area of consumer products and home entertainment," says J.A. Roth's Binder. "For the older audiences, I expect it will remain a specialty business for some time, and the properties that get the most retail support will be the ones that have a proven track record of selling on home video and have had the chance to mature at retail. Since there is so much content being brought over now, retailers are going to have to discern which properties have heat, which ones were real performers overseas, and which ones are going to have the most meaningful exposure."
Subscribe and receive the latest news from the industry Article
Join 62,000+ members. Yes, it's completely free.
You May Also Like
---