Getting the GreenLight
Getting the GreenLight
Which is the biggest brand you represent?It's Einstein, in my opinion. He stands for so many things and has a wide application from babies to adults playing video games and teens wearing the image of him

Which is the biggest brand you represent?
It's Einstein, in my opinion. He stands for so many things and has a wide application from babies to adults playing video games and teens wearing the image of him with his tongue sticking out on their T-shirts.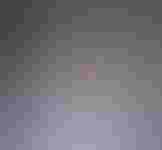 Which earns more for your clients, advertising or merchandise deals?
It's about half and half. But advertising is very spiky revenue. Deals like Steve McQueen with Tag Heuer are fantastic. Merchandise represents more consistent, steady income.
How significant is the non-U.S. business for GreenLight?
We've seen a pronounced hike in international business to date. Most of the interest in our representations is coming from outside the U.S. at the moment and I think that is where the opportunities for growth are right now. It's partly because the people we represent are global in appeal. A big ad campaign with Bruce Lee in China, for example, is about to break. It's also because some markets outside the U.S. are more innovative about how they use celebrities.
Are there new categories opening up to celebrity licensing?
Yes, mostly those driven by new technology. Imagine a world where consumers can interact with personalities, where you could race Steve McQueen around the Le Mans track, for example. The mix of technology and experiential licensing will lead the way.
Why is the European market ripe for more celebrity licensing?
Because we can't live without them! We need celebrities to tell us what to buy, what to wear. It's no accident that celebrity magazines are fattening up while news magazines get thinner. I don't see an end of play for the celebrity boom because we are creating new ones every day.
Who are the new celebrities?
Warhol was never more right when he said you can have your 15 minutes of fame. Everyone is trying to keep theirs going as long as possible. The explosion of reality programs on TV means you see new "stars" getting endorsement deals that were unthinkable 10 years ago.
We have honed down our list to those who are true icons and who have commercial value for consumer products and advertising.
Do these "new" celebrities really have brand power?
The world we are trafficking in at GreenLight is the golden age of celebrity when movie stars were more remote, there were no paparazzi, they were just cool. That's the true power. That's why Dolce & Gabbana wants to work with Steve McQueen. The world is saturated with celebrities, but the family of truly iconic personalities is very small and only a handful of today's people will join it. It takes time for a celebrity to turn into something iconic. You have to wait. It's like fine wine.
Subscribe and receive the latest news from the industry Article
Join 62,000+ members. Yes, it's completely free.
You May Also Like
---