Exploring Opportunities
Exploring Opportunities
]> The American Museum of Natural History is exploring licensing as a means of generating revenue to support its scientific programs and ongoing operations.

]>The American Museum of Natural History is exploring licensing as a means of generating revenue to support its scientific programs and ongoing operations.

Where else in New York City can you wander through an African rainforest, experience the rumble of an earthquake, or come face to face with your human ancestors? The American Museum of Natural History (AMNH), established in 1869, is a destination that continues to intrigue and stimulate curious people of all ages with its comprehensive exhibits that allow visitors to explore the depths of the sea and the celestial wonder of the sky. Over the years, it has hosted hundreds of global scientific expeditions, mapped the origins of life, and explored world cultures. Recognized by Zagat Guide as one of the top three family destinations in the U.S., the museum's ability to emotionally connect with its visitors extends far beyond a simple visit. I, for one, can still remember the first time I saw the massive dinosaur skeletons or walked through the conservatory amid hundreds of fluttering butterflies that presented a kaleidoscope of vibrant hues.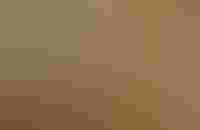 In search of new ways of generating revenue to fund its ongoing operations and scientific projects, the AMNH currently is exploring licensing opportunities. "It is inspiring to see an institution such as the museum being innovative in developing new businesses that allow additional revenue generation while always respecting its mission," says Robert Hollander, president, Brand Sense Partners, the agency recently appointed to develop the program. Through the partnership, the AMNH will continue to deliver on its mission: to discover, interpret, and disseminate—through scientific research and education—information about human cultures, the natural world, and the universe. "The museum is one of this country's most revered 'experience brands,'" says Hollander. "It is an amazing, living, breathing institution." Most people, although familiar with the AMNH, are unaware of what happens behind the scenes. As a research institution, it employs more than 200 full-time research scientists, whose studies have contributed countless findings to modern science. Major new dinosaur theories and documentation of lost world cultures are among its discoveries. Children flock to the Discovery Room for a hands-on, behind-the-scenes look at the museum's various sciences. From anthropology to astrophysics, every major field of museum science and research is represented. Here, children can hunt for hidden treasures in a majestic two-story replica of an African baobab tree complete with tropical birds, insects, reptiles, and other small mammals, or gather around a Kwakiuti totem pole (carved at the museum in 1992) to learn about cultures from Brooklyn to Bombay. "We want to bring the museum experience to the products," adds Hollander. Although Brand Sense Partners is in the early stages of program development, one thing's for sure: An educational component will be at the core of the product line, which will target a wide range of audiences from children and their families to scientists and researchers. Says Hollander, "The brand extension opportunities we're evaluating bring the museum home through educational, entertaining, and compelling products that have a story to tell." Agrees Gary Zarr, senior vice president of communications and business development, AMNH, "People love to buy items that retain some emotional significance, and allow them to share meaningful insights with others." For example, knowing the origin of your furniture, its cultural significance, and what process the local craftsperson has used for centuries to build it enables a personal connection that's far deeper than the traditional equivalent. Although the museum previously has shared its knowledge through offsite avenues such as TV specials or the Internet, this is the first time it's extending its reach through retail products that exemplify its mission and engage consumers while they're away from the physical buildings. A natural fit for products that help feed people's curiosity, the AMNH is exploring educational children's toys and expedition travel gear, as well as antique furniture and jewelry that exemplify world cultures. The publishing category also offers opportunity, with potential topics ranging from history to travel guides. "We need more scientific minds in the world, particularly in the U.S.," believes Hollander, who adds that he's spoken with many parents who hope to infuse curiosity into their children's minds. "Our culture tends to focus more on what people are wearing or what they're watching on TV," he adds. "I'm convinced, given the opportunity, that parents would prefer children to do something educational." Hollander reveals that the museum's science-rich "OLogy" Website for children likely will be incorporated into the licensing program. Offering links to archaeology, marine biology, biodiversity, and beyond, the site challenges children to test their knowledge on a range of scientific subjects. "We're committed to making sure the products are exciting and enlightening," explains Zarr. Committed to promoting the program, the museum plans to be very proactive about getting the word out.
Subscribe and receive the latest news from the industry Article
Join 62,000+ members. Yes, it's completely free.
You May Also Like
---