Driving Profits
Driving Profits
]> DO NOT ENTER…unless your motor is running. Welcome to the first-ever License! automobile and motorcycle pictorial. What you are about to encounter is vehi

]>DO NOT ENTER…unless your motor is running.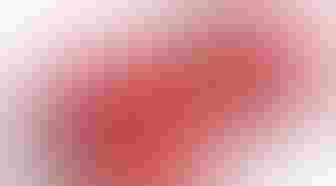 Welcome to the first-ever License! automobile and motorcycle pictorial. What you are about to encounter is vehicular brand equity: rugged, adventurous, durable, sporty, classic with a twist, revved-up, dirt road or highway driving, sleek, dependable, and much, much more. And, they're the real thing-no replicas found here. Picture an open road: The new head-turning Hummer H2 in sleek black drives up. The Hummer H2 "can drop and give you 20," although it was designed as an SUV. But it's beyond standard. The Victory motorcycle isn't yielding, but its shiny stainless is blinding. It's sonic blue and bad, and its signature "V" is studded. Able to tow 5,000 pounds, a flame red Jeep Liberty ruggedly rolls up with its versatility and authentic capabilities intact. Watch out…an Indian Standard Chief is alongside you-it's new, but it's carrying quite the heritage and classic details, feathered headdresses, too. Sun glare halts traffic. No…that's a yellow Dodge Viper, and its adrenaline (read: engine) is roaring. Suddenly, a dirt road lies ahead, and the racing begins with Honda's new dirtbike as it performs motocross and supercross. With enhanced consumer products licensing programs already in place, each car and motorcycle company-and licensing agent-reveals it's all in the details, brand philosophy, and special effects and functions that make licensed consumer products-ranging from apparel to small leather goods, die-cast replicas, license plates, and footwear-a natural. Annually, there's always a new function, detail, color palette, effect, signature to capture. Essentially, these cars and motorcycles are always revving their engines to enter other merchandise categories. Are you ready? Special thanks to all dealerships for providing the vehicles, including City Hummer of Long Island, NY, for the Hummer H2; Cycle Connection, Inc., of Lodi, NJ, for the Victory Motorcycle; ESI-Fleet Solutions of Carteret, NJ, for the Jeep Liberty; Indian Motorcycle of Toms River, NJ, for the Indian Motorcycle; Buhler Dodge of Shrewsbury, NJ, for the Dodge Viper; Brooklyn Honda Cycles of Brooklyn, NY, for the Honda dirtbike. Shot on location at National Park Service, Gateway National Recreation Area, Jamaica Bay Unit-Floyd Bennett Field. 2003 Hummer H2 in BlackLicensing Agent Equity Management Inc. Corporate Headquarters 4365 Executive Drive, #1000San Diego, CA 92121 (858) 558-2500Licenses GrantedHummer mountain bike; men's/boys' fashion apparel; Hummer remote control; electronic games; die-cast vehiclesOther Targeted CategoriesFragrance, workwear domestics, vehicle accessoriesBrand Equity PhilosophyDaring. Powerful. Unique. Unrivaled. Able to go places and do things no other vehicle can, the Hummer H2 is truly a one-of-a-kind automotive brand.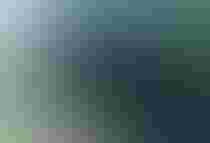 "In its first exciting year of licensing, Hummer H2 has captured the fascination of the licensing industry. Hummer is an aspirational off-road brand that appeals to the rugged and strong adventurist consumer. Our philosophy remains true to the brand-to seek strategic licensing partners who fully understand and appreciate the very distinct brand equity of Hummer, and have the capacity to develop licensed product that reflect the functionality and attention to detail that is very much Hummer." -Gene Reamer Licensing Manager, General Motors
2002 Victory V92TC in Sonic Blue and Vogue Silver
Licensing AgentTrademarketing ResourcesClarkston, MI Contact: Bob Horton, (248) 922-0124 or Mike Rachuy, (248) 693-4919Partial Licensee ListBiederlack of America (throws, blankets, pillows, etc.); CTH Collectibles (holiday decorations and lighting,home decorations); Fawn Vendors (stylized snack food and beverage vending machines); Floe International (motorcycle trailers); RC/Ertl (die-cast toys and replicas); SAF Group (high-end touring bicycles); WinCraft (full line of identity items); Yat Ming (die-cast toys and replicas) Other targeted categoriesScooters (gasoline, electric, and foot-powered); electric children's ride-on radio-controlled vehicles; apparel (leather, functional, and fashion); home furnishings and recreation-room decorations; plastic toys; collectiblesBrand Equity philosophyThe Victory Motorcycle, twice recognized as "Cycle of the Year" by leading industry publications, offers outstanding performance and beauty in an American-made "Cruiser"; Victory licensed products will reflect this high level of quality and attention to detail, and will reinforce the "freedom of the American road" lifestyle enjoyed by the Victory enthusiast.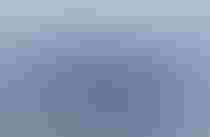 The Victory Licensing Program has grown hand in hand with the Victory brand. As the lineup of Victory motorcycles continues to expand, the licensing program will expand, as well. We believe the Victory brand is rapidly establishing itself as an American icon. Victory licensed products will help expose the brand both inside and outside the Victory dealer network, cementing the bond established with current owners and exposing the brand and lifestyle to future ones." -Bob Horton president and CEO Trademarketing Resources
Jeep Liberty 2002 Limited Edition 4WD in Flame Red
Special Effects/New Function5,000-lb. towing capacity and a single-action swing gate/flipper glass systemLicensing AgentThe Joester Loria GroupContactRoger Lippman, senior account director, 419 Park Ave. South, 7th Floor, New York, NY 10016; tel.: (212) 683-5150; fax: (212) 689-3300Licenses grantedToys, video games, die-cast replicas, eyewear, boys' clothing, men's clothing, juvenile accessories, mountainboards, bicycles, luggage, electronics, strollers, diaper bags, camping equipment, office chairs, footwear, socksOther Targeted CategoriesWatches, small leather accessoriesSpecial features Utilized in Licensed ProductsInnovation and ruggedness are the key ingredients in all Jeep Consumer Products. Brand equity philosophyThe Jeep brand has a 60-year history of leadership and innovation. It stands on the promise to deliver rugged and versatile vehicles with authentic 4WD capability.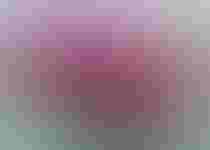 "We're very excited about the growth of the Jeep licensing program since its inception 12 years ago. The Jeep brand is recognized around the world, and we've been able to translate the Jeep philosophy into a line of products that truly reflect the outdoor, adventure lifestyle associated with the brand." -Debra Joester president and CEO, The Joester Loria Group exclusive licensing agent for the Jeep brand
INDIAN MOTORCYCLE 2002 Standard Chief in Red
Special Effects/New FunctionsLike the original Indian Chief motorcycle dating back to the 1920s, the 2002 Indian Chief is distinctive in its performance and styling. With its teardrop-style headlight, sculpted full-valance fenders, and hand-crafted seat, the 2002 Indian Chief combines the classic styling cues of Indian motorcycles past with modern innovations such as the new Indian Powerplus 100 engine and an all-new chassis design. ContactMary Jane Law, director, merchandise and licensing, (408) 846-7172; e-mail: [email protected] Targeted CategoriesWhile Indian Motorcycle has more than 20 licensees in categories ranging from leather apparel to guitars and ceramic collectibles, the main licensed category it currently is pursuing is men's and women's apparel for mainstream fashion distribution for the U.S. and some international territories. Interests include: motorcycle-related items: riding apparel accessories such as gloves, headwear, bandannas, bags; apparel for men and women for mainstream distribution, including knitted and woven shirts, bottoms (denim jeans),and outerwear; kid's apparel, headwear; eyewear and watches; die-cast motorcycles; calendars; toy motorcycles (battery-operated or pedal); board games; trading cards; playing cards; puzzlesSpecial features utilized in licensed productsThe new Powerplus engine is a special feature of the Chief model that will be utilized in certain licensed products. Other design elements we like to use include the skirted fender. For apparel, we like to feature images from the antique era (i.e., the old-style leather boots, designs used for leather jackets, etc.).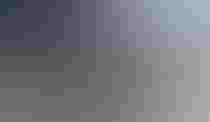 "Indian Motorcycle is one of the few American icon lifestyle brands. Our philosophy is to build this brand globally through long-term strategic licensing arrangements. We have done extensive research to determine those product categories that will enhance our brand image of classical integrity. Our target market sees themselves as being independent, which is a point of difference we want to preserve." -Frank O'Connell Chairman, Indian Motorcycle Corporation
Dodge Viper
2001 Dodge Viper GTS Coupe in YellowLicensing AgentBrand Sense Marketing ContactJonathan Frank (212) 242-5207Licenses GrantedAcclaim (video games); Artin Industrial (RC vehicles); Burago (die-cast); Hasbro (toy replicas); NKOK (computer mouse); Revell Monogram (model kits) Other Targeted CategoriesAccessories (i.e., watches, cufflinks, etc.), sportswear, home furnishings, electronics, collectibles, gifts and novelties, stationery, sporting goods, eyewear, footwearSpecial Features Utilized in Licensed ProductsLogo, design elements, personality of vehicle, feature benefits of new modelBrand Equity PhilosophyExtreme performance to build buzz for the brand. Gets it done with pure adrenaline.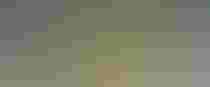 "We're going way beyond generic Dodge Brand Licensing. Licensees are really capitalizing on Dodge motorsports licensing programs; we're building specific lifestyle product programs tied to Dodge sub-brands such as the Viper; and we're integrating merchandising into the many Dodge marketing programs, such as Rodeos and Monster Trucks. Dodge is a fabulous brand with multiple sub-brands and programs and proven profitable growth with more on the way." -Robert Hollander president, Brand Sense Marketing
Honda
2002 Honda CR250R in RedSpecial Effects/New FunctionsNew third-generation aluminum frame and swing arm, RC-style electronically controlled exhaust valve, redesigned rear brake system, and refined rider ergonomics are matched to the new frame design to enhance rider maneuverability and control operation. Licensing ContactsJon Stillman, manager, accessories & licensing, American Honda Motor Co., Inc., 1919 Torrance Blvd. (mail stop: 100-4C-2E), Torrance, CA 90501-2746, (310) 783-3701; Universal Studios Consumer Products Group, 100 Universal City Plaza, Universal City, CA 91608Licenses Granted (Honda Racing licensing is done through a joint venture between American Honda Motor Co., Inc., and Universal Studios Consumer Products Group. This agreement utilizes Universal's Woody Woodpecker. All other licensees are under American Honda Motor Co., Inc.) Honda/Universal LicenseesTHQ, Inc. (video games); Mattel (die cast); Dynasty Apparel, Intersport Fashions West, Fox Racing (apparel); Throttle Jockey (graphics); Cycle Source (bicycles) Honda Licensees OnlyH.H. Brown (AKA: Double-H Boots Co., Inc.) (footwear) Other Targeted CategoriesEyewear, watches, foodBrand Equity PhilosophyPresent positive images when licensing a product, create products in markets where Honda does not sell its core products, and foster brand awareness.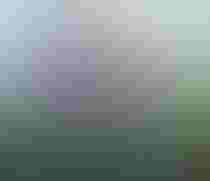 "Honda Motorcycles started in the licensing business eight years ago. Currently, the licensing program has grown to more than 50 licensees. Honda's primary goal is to enhance our brand image and create positive brand associations with other high quality companies." -Jon Stillman manager, accessories & licensing American Honda Motor Co., Inc.
Subscribe and receive the latest news from the industry Article
Join 62,000+ members. Yes, it's completely free.
You May Also Like
---