Creating Sparks
Creating Sparks
While a recent poor trading update may have taken a little of the shine off Marks & Spencer, the UK retailer is still the retailer that all others watch. When he heard he was to be awarded a knighthood for services to ret

While a recent poor trading update may have taken a little of the shine off Marks & Spencer, the UK retailer is still the retailer that all others watch.

When he heard he was to be awarded a knighthood for services to retailing and to corporate social responsibility, Marks & Spencer CEO Sir Stuart Rose is reported to have said that it was for the whole business and not just for him.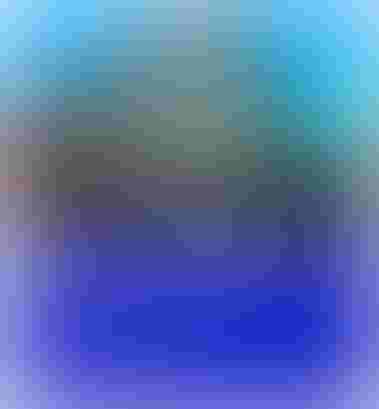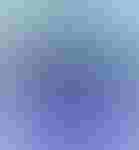 Rose has always been magnanimous in his victories, but the shine was almost immediately taken off the gong by the company's poor third-quarter trading update. Early in January, Rose revealed the first fall in the crucial UK same-store sales for over two years. The M&S share price plummeted to below the iconic 400p mark—the price put on the company by Sir Philip Green, who owns the Arcadia and Bhs chains, when he tried to capture the business back in 2004.
But Rose remains confident. During the trading update, he told the press that "M&S is the bellwether and that's why there has been such a strong reaction to our results." Price deflation was named the culprit for the drop in same-store sales—prices were 6 percent down in the run-up to Christmas compared with 2006, despite higher volume sales.
The market had been hoping that the business would reach £1 billion profit this year—a figure that has not been ruled out by Rose, but which analysts now find unlikely.
Rose likes to look at the big picture for the business rather than short-term blips or a trading environment that he describes as the "toughest for a decade." And he has succeeded in turning the business into one that is much more suited to constrained consumer spending than the one he inherited.
There have been four key elements to the Marks & Spencer resurgence—product, store environment, marketing, and the corporate social responsibility program known as "Plan A."
Rose's first task when he returned to M&S in 2004 (he had worked with the retailer early in his career as well) was product and supply chain. M&S was known for its complicated cabal of intermediaries, a system that made decision making a long and drawn-out process. The store had no pace while its competitors were already successful exponents of fast fashion, and its middle-market position was squeezed between value retailers and the premium market. Added to this, the Per Una brand sold exclusively in M&S stores was seen as driving womenswear sales—but M&S did not own it.
Per Una was the brainchild of George Davies, who launched the Next chain onto UK high streets in the 1980s and the George at Asda label in the 1990s. Within a few months of Rose's arrival, M&S bought the brand from Davies for £125 million. Davies is now chairman of Per Una and Melanie Davies is director of the brand at M&S.
M&S was a latecomer to direct buying from outsourced manufacturers. While it still uses its well-established UK-based suppliers, its move to some direct buying has meant that margins have been cleaned. And with the appointment of Kate Bostock, who joined from George at Asda originally as head of womenswear, the womenswear collections began to be refined.
The business also culled its plethora of sub brands to stick with Per Una, the new launch fast fashion Limited Collection, its premium Autograph for men and women, and Blue Harbour and Italian collection for men. More recently it has started using designer names on menswear, including tailor Mark Powell on suits and Jeffrey West footwear.
Licensed product is considered to be a relatively small part of the offer. But on kidswear and gifts, it has certainly made a mark, with licensed programs channeled through design business Watermelon. One of its most recent licensed programs tied in BBC Worldwide's "Planet Earth" series with M&S's organic cotton range across women's, men's, and kids' wear.
A Model Plan
One of the stars of the Rose era has been the M&S marketing plan, spearheaded by Steven Sharp. The annual marketing budget of a massive £62.2 million covers advertising plus in-store point-of-sale, mailings, and other general marketing costs.
Sharp reputedly signed up 1960s model Twiggy after bumping into her in a pub in Suffolk. He then put together a quintet of models with international profiles—supermodel Erin O'Connor, Laura Bailey, lingerie model Noemie Lenoir, and Lizzy Jagger, daughter of Mick. The latest big name is teen model Lily Cole, who has been signed up to be the face of Limited Collection for spring 2008.
On menswear, Sharp went for aging rocker Brian Ferry and superstar footballers, culminating last autumn with grown-up boy band Take That and a holiday campaign featuring Hollywood heartthrob Antonio Banderas.
The store refurbishment program is twofold. On food it created a more sophisticated and modern environment to sell the premium food range. On clothing and general merchandise, the aim was to move completely away from the 1970s look that still pervaded most of the 560 stores. It set out to create smaller distinct areas for a slimmed-down product offer, with more in-store display, including using mannequins.
By January, M&S had spend some £1.5 billion on the refurbishment program and had completed 70 percent of the portfolio, according to Rose during January's trading update. The program is now under review, but the group said it expected 80 percent to be complete by Christmas this year.
In 2007, M&S launched its award-winning Plan A concept—a 100-point corporate social responsibility plan that operates in five areas across every aspect of the business: climate change, waste, raw materials, fair partnerships, and health.
Among the achievements to date are the opening of three "eco" stores and the launch of its own wind turbine; progress on waste and recycling; and increasing amounts of Fairtrade food and clothing sold across the stores.
Looking into the future, M&S is beefing up its international business, one of the areas that will help stabilize the company during unpredictable trading periods in the UK. It already trades over 250 stores across 36 countries—largely in franchise deals—and has committed to open in China and India. The first Chinese store will be wholly owned.
While the sparks may not have been flying for M&S over the past couple of months, it is prepared for the worst with stock under control and a product strategy that is working. And as for the UK stock market, Rose says, he is "so long in the tooth that I gave up worrying about the market years ago."
Subscribe and receive the latest news from the industry Article
Join 62,000+ members. Yes, it's completely free.
You May Also Like
---