Comic Appeal
Comic Appeal
]> Classic cartoon strip characters are on the licensing uptrend. Here, a look at some retro faves. With retro mania steering licensing industry trends, it comes a

]>Classic cartoon strip characters are on the licensing uptrend. Here, a look at some retro faves.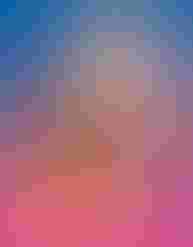 With retro mania steering licensing industry trends, it comes as no surprise that several classic cartoon strip/panel properties are feeling an uptick in licensed sales and interest from a variety of players-including entertainment studios.Garfield is one shimmering example. The couch potato comic strip cat just turned 25 and next year will be the star of a combination live-action and CGI movie via Twentieth Century Fox. Bill Murray is providing Garfield's voice; Breckin Meyer is cast as Jon Arbuckle, Garfield's owner; and Jennifer Love Hewitt stars as Liz, Garfield's veterinarian and Jon's love interest. The movie is written by Joel Cohen and Alec Sokolow, co-writers of Toy Story, and produced by John Davis, who produced both Dr. Dolittle movies starring Eddie Murphy."We've had an uptick in apparel, and I sense that's due to the movie buzz," says Kim Campbell, a spokesperson for Paws, Inc., the Albany, IN-based licensing division of the Garfield strip, founded by Jim Davis, Garfield's creator. Aside from soft lines, other goods such as non-technical toys, such as kites and balls, also have experienced an upturn. Plus, new licensees have come aboard the fat cat's program by the dozen, including Jay Franco & Sons for bedding, beach, and kitchen accessories to launch in Kmart and Wal-Mart in spring '04; High Point Knitting for cold weather apparel and accessories to hit Kohl's, Mervyns, JCPenney, Sears, and Target in spring '04; Freeze for juniors/missy and plus-size T-shirts, fleece, sweaters, bottoms, and two-piece short sets, for distribution into Charming Shoppes (Fashion Bug), Target, and Wal-Mart; MJC for men's boxers, lounge and sleepwear; and Briefly Stated for the counterparts of these men's unmentionables, namely underwear and daywear for the juniors', missy, ladies', and women's crowd. Retail sales worldwide of Garfield licensed merchandise nears the $1 billion mark annually.Some recent promotions have been signed in conjunction with the movie, including a food-related agreement (separate from KFC offering Garfield kids' meals in nearly 800 locations in South and Central America beginning December 1), but movie tie-in/promotional alliances are being brokered by Fox and are still a bit under wraps. All product licensing for movie-inspired goods, however, remains in Paws, Inc.'s hands. And speaking of food-one of the comic cat's favorite subjects-the lasagna-loving feline has yet to partner with a lasagna maker. Coffee, pudding pops, candy snacks, and canned pasta have all been tackled, but never has there been a tray of "Cattitude"-branded lasagna. Big retailer-related news also is in the works. "Soon, Paws, Inc., expects to announce promotions and licensing deals with two major retailers: one a major department store, and the other, a large regional food and superstore retailer," says Campbell. She adds that Spencer Gifts recently introduced several new Garfield items into its stores.Having 25 years of history helps a great deal with instilling in fans a relationship, if not an addiction to, the character. The ability to generate consumer addiction is a vital quality for the success of a strip/ panel, many agents and consultants agree. It's what keeps a strip on a newspaper's page; it's what fuels interactive software firms to take a license for a panel or strip to be sent via Websites, cell phones, and PDAs on a regular basis.And the right relationship is everything. Garfield creator Davis conducted his first book tour in 15 years and his 30-something age fan base not only had lots of opinions and suggestions for Davis (such as, "You should really let Jon date!"), but the fans also showed up with their children in tow. Nothing brings greater hope to a creator-and a group of licensees-than a new generation of fans.Peanuts Pull So when a strip has been around for 50 years or more, as in the case of Peanuts, the sheer amount of multigenerational pull is even stronger.
With a new direct-to-retail program moving into Limited Too (on the heels of a just-ended Musicland promotion), a new Easter Beagle program with Hallmark to launch next year, and the recent prime-time animated special on ABC (the second newly created special since creator Charles Schulz's death in February 2000), Peanuts has been actively partnering with retailers and licensees to appeal to fans of all ages.
"Peanuts is an incredible franchise that is five decades old and growing," says Joshua Kislevitz, New York-based United Media's senior vice president of domestic licensing. 'Tweens and juniors' apparel, in conjunction with some serious retailer programs, have been areas flush with opportunities for Peanuts.
"Retro, in regard to the consumer demographic such as juniors and 'tweens, encompasses things that this age segment grew up with, such as a comic strip, or TV show that played well in the their childhood. Peanuts has been prevalent and iconic in North America for this generation, as well as several generations before," Kislevitz continues.
Charlie Brown ranked as No. 104 in the VH1 200 Greatest Pop Culture Icons (beating out Scooby-Doo, No. 171, and Sarah Jessica Parker, No. 120, but was outranked by Fred Flintstone, The Simpsons, and Mickey Mouse). Peanuts has popularized phrases such as "Good Grief" and inspired more than $1 billion in retail sales of licensed goods, six Camp Snoopy theme parks, 350 million books, a museum and research center, and a traveling exhibit or two.
New partners and successful endeavors include Freeze, which just took on women's and juniors' apparel for distribution in Wal-Mart and Target; Leeward International, which after placing women's sleepwear at Wal-Mart, Sears, and JCPenney now is working on a juniors' sleepwear line; and edgy resource Mighty Fine, which landed shirts in Fred Segal, Hot Topic, Nordstrom, Urban Outfitters, and JCPenney.
Packaged goods have been a focus for Peanuts and will continue to be. Whitman Candies has moved more than 77 million units of Peanuts candies since it launched in 1995 at the grocery, mass, and drugstore tiers. ConAgra just began selling Peanuts-shaped store brand canned pasta to Albertston's, Flemming's Best Yet, SuperValu, Cub Foods, Piggly Wiggly, Price Chopper, and Western Family. And in the Caribbean market, all 190 Burger King units in Puerto Rico signed on for a promotion featuring Peanuts premiums and other marketing support devices.
"The challenge, for any property with a long life, is to find a way to continue the high level of consumer interest that will keep it relevant to market opportunities," says Kislevitz.
Ziggy's Return
Ziggy, the everyman comic character, is more than three decades old, and it is looking at licensing with fresh eyes. Although considerably smaller in merchandising scope than Peanuts or Garfield-at its merchandising peak in 1981, Ziggy licensed goods rang up more than $140 million in retail sales-today, Ziggy is poised for dynamic growth.
Tom Wilson II, who has been designing the strips and panels for about 18 years after he took the reigns from his father, currently has two agents brokering deals. Denise Clark, director of development at Universal Press Syndicate (Ziggy's syndicate), announced this summer that Westport, CT-based Moxie & Company, led by former United Media licensing veterans Arlene Scanlan and Laura Becker, will be building the merchandising reach of Ziggy (as well as some newer non-Ziggy strips, such as Close to Home, Stone Soup, Cleats, La Cucaracha, and Heart of the City).
Meanwhile, Rebecca Clyma, president of Kansas City, MO-based RLC Ltd., who has been acting as agent for the strip for several years, is kicking up promising partnerships. Highlights of new licenses signed by RLC include junior T-shirts, loungewear, and accessories by Mighty Fine; men and women's T-shirts and fleece from Ripple Junction; medical and dental reminder cards; and two Internet content deals.
Wilson II says the business is really starting to rejuvenate itself. "At Licensing 2003 International Show, there was a big focus on evergreen characters and a focus on product for girls and 'tweens. That might be contributing to the recent pick up in interest we've been getting lately, but luckily we've always had a steady stream of interest."
Available categories include greeting cards (AG and Recycled have been past partners), plush, dolls, collectibles, and the crowning dream deal for Tom Wilson, a corporate sponsorship for Ziggy.
Tribune's Uber-Retro
If you really want to get super retro-and believe it, many licensees do-consider strips such as Little Orphan Annie, Dick Tracy, and Brenda Starr, handled by Chicago, IL-based Tribune Media Services.
"We are feeling not only a stronger demand for the classics, but a demand for more of the original style," explains Elyce Goldstein, director of licensing for Tribune. Little Orphan Annie is nearly eight decades old; Dick Tracy, seven; and Brenda Starr, six. The integrity of the characters has remained constant since their inception, Goldstein says, but subtle changes have been made in the strips over time. Current licensees and potential partners are pining for the vintage look of the original strips.
Goldstein says Tribune is exploring an alliance in the realm of wireless communication, and several opportunities in the world of entertainment, including television and stage. "We're talking with companies in the interactive TV field-it's something we all should learn about," she hints.
Artist Cartoon Bank
The Cartoon Bank, the licensing and print production arm for comic panels (and covers) that run in The New Yorker magazine, is only four years old but reports its revenues have increased three-fold since its start. Cartoon Bank works with about a dozen licensees. Notecards (Harry Abrams, Inc.) and calendars (Te Neues) are natural extensions, but the oddest success story involves a $35 shower curtain from licensee Stydahar & Associates, which features a fictitious map of New York called "New Yorkistan," created by artists Maira Kalman and Rick Meyerowitz. Other winning products include books from Bloomberg Press that group panels together by theme, such as "The New Yorker Book of Golf Cartoons," which has landed at book stores and pro shops.
The comic creators receive royalties from the licensing activities handled by the Cartoon Bank.
Categories open for licensing include apparel, party goods, accessories, gifts, and novelties, says Andy Pillsbury, vice president, business development.
Strip Tips
For those getting started in the licensing quest, here are a few things to remember.
Interactive media is piping hot. Since March of this year, an additional 30,000 readers have asked to receive the Garfield strip on their desktops each day, bringing its subscription rate to nearly 200,000. In wireless news, FunMail Inc., a provider of wireless messaging services, is experiencing a very upbeat run with Dilbert, handled by United Media.
FunMail (for the non-gearheads) is a company that allows a cell phone user to electronically send a black-and-white Dilbert message to another cell phone user. FunMail also enables corporations, such as prospective client Verizon, to send a strip twice a week to Verizon's paying-for-the-privilege, Dilbert-hungry clientele.
"Dilbert has strong appeal in the U.S., but I was surprised by the strength of his appeal in Italy, Greece, Asia, and the Philippines," says Adam Lavine, FunMail CEO. Based on the success of Dilbert, FunMail has struck deals with other comic characters, and promises to announce the alliances as soon as the ink is dry.
Keep in mind that it's a cyclical business for most strips. Now is a good time to take action. "Garfield seems to run on a seven-year cycle where the draw of the property moves from hot to luke warm and back to hot again," Campbell says with a smile, "It's never gotten cold, and that's good because if it did, we'd be out of business. It's very good right now," she adds.
Last, know the difference between a reader of your strip and a merchandise-supporting fan, says Jeanette Smith, a former United Media vice president who now runs Jeanette Smith Marketing and Licensing in Seattle, WA. "Know your target consumer and make sure the product really fits the character and the audience."
Characters Do Matter
Tom Wilson II, who creates Ziggy panels and strips, has just started a company called Character Matters devoted to developing characters for product branding identity purposes.
Character Matters' mission is to help brand existing products with the aid of customized characters developed for the client exclusively for this purpose, as well as create characters for brand new products.
Based on the success of relationships like Snoopy's spokescharacter role with MetLife (which United Media says has helped MetLife increase brand awareness from 20 percent in the '80s to 40 percent in the '90s), Wilson became motivated to launch Cleveland, OH-based Character Matters with the help of his Ziggy long-term business partner Sue Dreher (www.charactermatters.net).
"Look at what AFLAC and Geico have done with their characters. And who ever heard of these insurance agencies before they came up with those little guys? A picture may be worth a 1,000 words, but the right character is worth 100,000," Wilson says.
Wilson has been overwhelmed by the enthusiastic response from clients so far, but can't release a clientele list yet. In addition to Character Matters' focus on character branding, the firm also is developing a stable of internal properties for licensing purposes. One of the first properties for that division will be Ivy Supersonic (pictured above), the hat designer to the stars. "Ivy Supersonic," he explains, "is a natural role model and has enormous appeal for girls of all ages. She's the girlfriend that every girl and young woman wishes lived next door. She's the hip and world-wise 'Cathy' for a new millennium as well as a new generation. The best part is she is a real person, not a lab-created design.
Subscribe and receive the latest news from the industry Article
Join 62,000+ members. Yes, it's completely free.
You May Also Like
---