Brazil's Redibra Celebrates Rich History
Brazil's Redibra Celebrates Rich History
The world of Walt Disney, which has played a popular role in the lives of millions of children worldwide, certainly had a major influence on one particular family from Brazil. This magical world during it


The world of Walt Disney, which has played a popular role in the lives of millions of children worldwide, certainly had a major influence on one particular family from Brazil.
This magical world during its early years in the 1960s formed the foundation of what grew into one of the licensing industry's most prominent agencies, established the beginning of the licensing business in Brazil, influenced the relationship of its father-son team and the development of its current president David Diesendruck.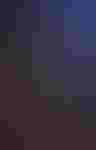 Redibra, founded by Elcan Diesendruck, is now celebrating its 45th anniversary and has grown well beyond its roots with Disney to represent some of the world's largest properties and establish a reputation as an influential leader in brand licensing. Redibra represents an impressive and diverse list of global licensors and brands that include Cartoon Network, Coca-Cola, Lucasfilm, Sesame Workshop, Televisa and Twentieth Century Fox, as well as Brazilian superstar singer-songwriter Luan Santana and the new popular kids' TV property "Fishtronauts."
While he was growing up in this Disneyesque environment that his father Elcan nurtured as the exclusive agent for Disney in Brazil, it should come as no surprise that David developed a strong interest in brand licensing and marketing, although his father envisioned him becoming a psychologist like his mother. He was the only one of four siblings to enter the family business and he has reveled in every minute of it.
His exposure to the toy and licensing business during his early childhood, which in some aspects taught him as much as any classroom, clearly explains why he is so passionate about the brand licensing business and so proud to have followed in his father's footsteps.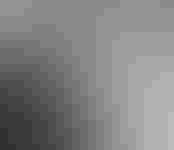 "I went to showrooms with my father as a kid to see all the toys and products and it was very exciting," recalls Diesendruck. "My father loved what he did and we always had a very good environment at home because he never complained about his job and was always very happy about it. That's what attracted me to the licensing business because it's such a fun business; it's why I still feel so passionate about it today."
When he was named to head Disney's licensing efforts in the mid-1960s, David's father quickly established the fundamental philosophy that drives Redibra today.
"The philosophy of having a holistic view on branding is our DNA," explains Diesendruck. "The attention to detail, the never-ending demand for more and better, and loving what we do continues to be the same."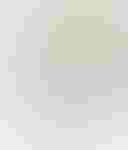 Diesendruck credits his father not only for teaching him the business, but also for being a pioneer in licensing and setting the standard for brand licensing in Brazil.
The senior Diesendruck began his career in the toy industry as advertising manager for Estrela, which was at that time the largest toy company in Brazil and a Disney licensee. Subsequently, after studying marketing at New York University, Elcan returned to Brazil and was recruited by Disney to help drive its growth and expansion. This marked a major change in philosophy at Disney, shifting from being represented by a trademark/copyright lawyer to a marketing executive.
Thus, Redibra, which stands for Representing Disney in Brazil, was formed.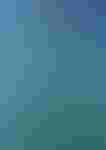 Like any new venture, it wasn't always easy. Elcan recalls the early days in 1966 when he presented Mickey Mouse as a licensed property to one of the largest apparel companies in Brazil, which asked him: "Are you serious?"
But this type of response didn't deter his commitment and vision for the licensing business as Redibra quickly evolved based on product development, design and creativity.
"Licensees needed to visualize how their products would look with the licensed characters," recalls Diesendruck. "Since the early days, Redibra had an in-house creative team and the coordination with the other Disney divisions [theme parks, television, theatrical] enabled our agency to provide exciting sales opportunities to licensees, retailers and promotional partners.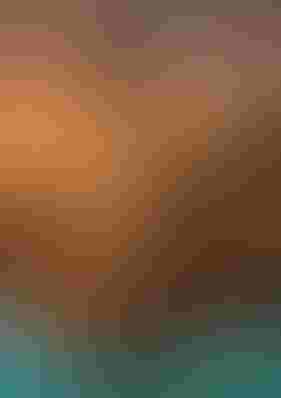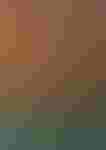 "Redibra became a benchmark among other agencies due to its creativity on products, retail events and promotions," he recalls.
Another milestone in Redibra's history was the creation of the Disney Baby brand in 1986, which became a huge global success and was recognized by Disney in its annual report.
In 1994, Disney decided to open its own subsidiary in Brazil for which Elcan became president until his retirement in 1996.
During the same time, the younger Diesendruck was honing his skills in brand licensing. In 1998, after working as Disney's vice president of licensing for Latin America based in the U.S. and creating a global task force for licensing the Lion King property, Diesendruck returned to Brazil and relaunched Redibra as a full-service agency without Disney as a client.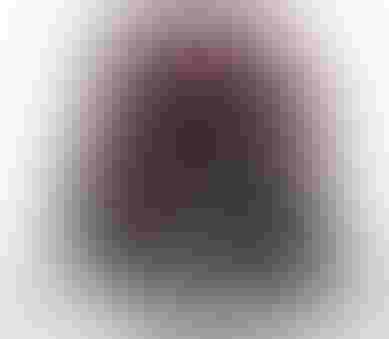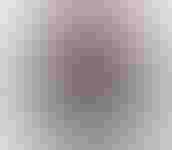 Diesendruck identifies five factors that are critical to Redibra's success, including commitment to licensors and licensees through a limited and selective property portfolio; differentiated property portfolio to provide innovative solutions; support throughout the entire licensing process; having the best people in the industry; and a strategic long-term vision.
"The philosophy is to be very selective about properties and not to focus on entertainment or any one category, but to focus on all types of categories," Diesendruck says.
"Our standard is not taking everything that comes to us. This year I declined 40 licensors," he emphasizes. "My clients appreciate this because they know I am dedicated to them because I'm not working with 100 different brands."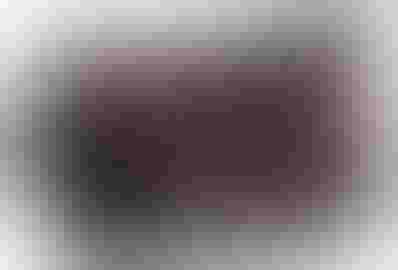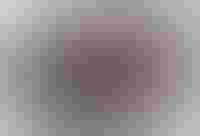 "We don't have a short-term vision; we are not looking for the fast buck," he adds, "but we are always looking ahead two to three years."
Licensors credit the growth and success of their brands to Redibra's strategic focus, service and commitment to excellence.
"David grew up in licensing, he comes from one of the most famous licensing families in the world, he has it in his blood and it shows," says Lisa Weger, vice president of Cartoon Network Enterprises Latin America, who points out that CNE's consumer products revenue in Latin America from 2007 to 2011 will grow 500 percent driven by Ben 10, Bakugan and the newest property Generator X. "David understands brand building, brand equity and how to protect the brand. He will take advantage of every opportunity, but not overreach."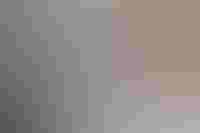 Redibra, which was the first global licensing agent for Coca-Cola more than a decade ago, has had a major impact on its brand extension.
"Coca-Cola has experienced strong growth in Latin America and this year alone our business is up more than 75 percent. Redibra has played a critical role in this success," says Kate Dwyer, group director of worldwide licensing for The Coca-Cola Company. "They have led the licensee identification, development and expansion. They are very strategic regarding the choices that they make and ensuring that the brand is represented in the best possible light. Many times, this means delaying entry into new categories until we have the best partner in place.
"From the beginning, Redibra focused on premier partners and led the market development with fashion apparel," adds Dwyer. "They took the initial success with apparel and built out the program to include relevant brand extensions such as accessories and shoes. The business continues to experience double-digit growth year over year."
Televisa's director of consumer products Mary Carmen Rotter also credits Redibra for its help to grow a classic property. "Redibra is focused on one strategy and just a few properties per year which allows the agency to spend some quality time with each character and category," she says. "With a classic property like 'El Chavo,' which has been on the air for more than 30 years in Brazil, it is hard to have new things, yet they did by developing a tour in malls bringing the experience live and now we imported it to Mexico after an amazing response."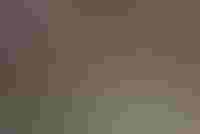 "A good partnership is built over time," explains Kristina Anderson, international licensing manager at Lucasfilm. "Redibra has developed a knowledgeable understanding of how Lucasfilm works in the licensed arena. The most important thing for our brand is appreciating its heritage and valuing our fans. Redibra has been able to introduce Star Wars to a new generation of fans.
The best example, according to Anderson, was the recent multi-city tour for The Clone Wars. "We set up and implemented a successful mall tour in conjunction with Hasbro, LEGO and Cartoon Network. There were Jedi Academies, a Hasbro and LEGO station and photo opportunities with costumed characters. The outcome was an increase in brand awareness and an exciting event for families to enjoy."
While he enjoys talking about the past, Diesendruck never stops thinking about the future and the next hot property and new idea.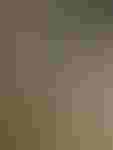 "The Brazilian market is growing and becoming a top destination for licensors," he says. "The good news is more opportunities and more business. The downside is unprepared licensors with unrealistic demands and expectations that jeopardize the overall licensing business. Licensors must have a well-defined strategy on how they will deliver their promises. A nice presentation will not do it."
For the future, Diesendruck says Redibra will continue to offer a diverse portfolio of brands while developing stronger and better relationships with licensors and licensees. He also believes strongly in the opportunity to develop Brazilian talent, celebrities, sports (World Cup 2014 and Olympics 2016) and kids' animation worldwide.
"We will add more value to our licensees' businesses through product design, retail programs and networking opportunities. We also will look to develop local IPs and take Brazilian content worldwide."
While he reflects on the rich history of Redibra and his father's legacy, Diesendruck is not yet sure if his young children will embrace brand licensing like he did. But if they do, rest assured that they would have an excellent teacher and mentor. Meanwhile, he is clearly focused on Redibra's future and the many growth opportunities in brand licensing.
Subscribe and receive the latest news from the industry Article
Join 62,000+ members. Yes, it's completely free.
You May Also Like
---