Agents Move Into Art
Agents Move Into Art
]> The art field offers numerous licensing opportunities for previously brand-based agents. If it seems like the art licensing agency field is getting a little cro

]>The art field offers numerous licensing opportunities for previously brand-based agents.

If it seems like the art licensing agency field is getting a little crowded, it is. Not only are former manufacturers, licensors, and retailers joining the game, but now established corporate brand agencies are moving in.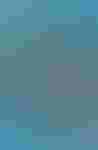 SloaneVision Unlimited, the New York-based agency for brands such as TV Guide and Little League Baseball, has brought back to the fold former executive Glenn Hendricks to focus on developing ArtBeat Licensing, SVU's new art licensing arm. Now under the ABL umbrella are illustrator Carlos Marrero; impressionist Marvin Posey; artist Vivian Greene; and existing client, animal artist Mary Badenhop.Agency Licensing Link, which represents brands such as Jiffy Lube, Slinky, and Dubble Bubble, has taken on three artists: impressionist/expressionist Catherine Mayer, the homey/nostalgic artwork of Carol Halm, and an art property known as Chuckle Valley Friends. Global Icons, the brand agency representing The Pep Boys, Igloo, and Duncan Hines, recently added two artists to its clientele: "post-pop" artist Burton Morris and outdoor signage artist Anthony Ross.Armored with billion-dollar advertising and marketing budgets, corporate brands seem like a distant cousin to most art brands. Why, then, are agents clamoring to move in on the artists? "What we identified with the art/design business is the steady exposure and constant building of the programs over a longer period of time," says SVU's Hendricks. "It also gives us a wonderful diverse offering and introduces us to a whole different set of manufacturers, retailers, and promotional opportunities."There's an abundance of work, suggests Karen Spitz, founder of Licensing Link. "Years ago, most artists sold their work for a flat rate; now more are learning about licensing. And there is also a need on the manufacturers' side for licensed art. Companies used to have 10 or so designers in house; today, more and more art is outsourced."Both art and corporate brands have an evergreen-like quality-neither is beholden to movie runs or a TV show's popularity. There is also the draw of the unlimited amount of product merchandising deals art properties offer, as opposed to classic corporate brands. Stereotypically speaking, the Procter & Gambles of the world are restrictive about what categories are appropriate for licensing, because protecting the brand's integrity and its core sales is job one.Multibillion corporation P&G, for example, has had little interest in allowing apparel makers to use its icon-like brands on T-shirts, while most art brands, in comparison, would be delighted to get an apparel deal…or for that matter a home product deal or a toy deal or a stationery product deal. There's a certain level of pursuit-of-category freedom agents can enjoy with artists.There is also just the pure aesthetic value that can reel in a corporate brand agent. "I used to collect animation art," says Jeff Lotman, CEO of Global Icons, so extending the agency into the art licensing genre is a pleasure for the executive.The flip side is that artists can be business unsavvy. "I only want to encourage and empower the artist to understand how his or her talent translates to product, and sometimes that's a difficult learning curve," says Hendricks. "[A good agent] understands the creative process and respects it at all times." Cottage Industry
Framed art company Cottage Garden Collections launched a licensing arm last year dubbed Grace Licensing, which has attracted some interesting artists.
The most famous, due to his achievement at such a young age, is 16-year-old wildlife artist prodigy Dylan Scott Pierce (art shown). Since signing up with Grace last spring, Pierce has attracted licensees such as NCE, Simply Home, Hindostone, Innovation, Dicksons, and Mary's Moments. Grace also boasts established artists such as D. Morgan and Mary Hughes.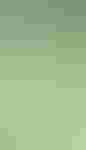 "With our company being built on retail and manufacturing, I think we as an agency offer some unique perspectives," says Mark Timm, president of Grace, former USA Today marketing manager, and husband of entrepreneur/retailer/frame manufacturer Angela Timm. Marketing the artists via TV (such as QVC programs) and building and maintaining fan mail lists are other focal points for the agency, according to Mark Timm.
The Flip Side
While corporate brands are jumping into the art merchandising field, Art Impressions, Canoga Park, CA, has hired a former Warner Bros. Consumer Products executive to join its art licensing team.

Gwilym McGrew, the new president of Art Impressions, promises only to bring a new perspective to the agency, and not "radically change" the direction of Art Impressions.
"The way Art Impression manages its licenses is not formulaic -- here programs can be developed and tailored to fit individual retailers' needs." McGrew says. "With a small organization, you can avoid getting into ruts and formulas. Cindy [Bailey, chief executive] has built quite a niche here."
One of McGrew's goals is to "remain selective with our brands and not become, as a merchant might say, over-assorted."
McGrew left his post as senior vice president of retail business development and product development at WBCP, a studio with $6 billion in retail sales of licensed goods, in August to go into business with his brother. He joined Art Impressions in March.
Subscribe and receive the latest news from the industry Article
Join 62,000+ members. Yes, it's completely free.
You May Also Like
---