10 Minutes with Beanstalk
10 Minutes with Beanstalk
Beanstalk shared details about brand licensing strategy, Licensing Week Virtual and more.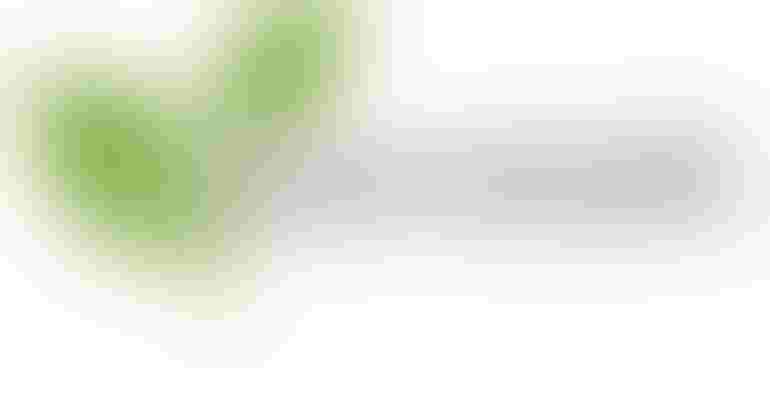 With nearly 30 years in the licensing industry, Beanstalk is a powerhouse in the business of strategic brand licensing. As a gold sponsor for Licensing Week Virtual, the agency is expert at developing and managing breakthrough licensing programs on behalf of its clients. License Global had a chat with the company ahead of Licensing Week Virtual to learn more about Beanstalk's strategy, upcoming licensing trends, the importance of trade shows (both in-person and virtual) and more
License Global: How do you see the licensing industry changing in the next five years?
Beanstalk: Looking to 2025 and beyond, the licensing industry will continue to evolve with new creative partnerships.
Consumer Behavior: The pandemic has forced consumers to shop online. Consumers who weren't necessarily shopping online pre-pandemic are now realizing the convenience of online shopping and the safety benefits that come with it. This is especially true of the baby goomer generation who were previously less likely to shop online and preferred shopping in-store.
Brands: Brands will become even more important to consumers with trust and reliability being a key factor in purchasing. This is the time to fortify trust with consumers. The idea of essential items will help spotlight brands and product categories that were previously seen as 'unsexy' for licensees. A product's efficacy claims, and its environmental impact will be increasingly important to consumers and will drive purchasing decisions. New categories will emerge and continue to mature such as products for the new, work-from-home office and personal protection products. As consumers reduce shopping frequency and cook more at home, more food, beverage and especially restaurant brands will develop licensing programs to not only diversify their revenue, but also to gain or increase the brand's presence at essential retail.
Licensee Manufacturers: Licensees will assess risks closely and will scrutinize minimum guarantee commitments, given the continued unforeseen future state of retailers. Royalty rates will generally be lower as licensees are faced with fewer retailers, longer payment cycles and re-orders – all that affects the licensees' margins. The initial term of license agreements may be 18-24 months to assist licensees in being assured they'll gain retail placement.
However, where online retail was once considered an 'add-on' to traditional distribution channels like mass and department stores, licensors will now have an increased propensity to find partners that have strong online distribution across various retailers. Currently, licensees who did not have strong online distribution are quickly formulating strategies to enter the space as online shopping is here to stay for the long term. Licensed products will need to be developed and packaged for both in-store and online merchandising. 
Retail: Retailers across categories will continue to develop their online stores and find new solutions for consumers to shop comfortably such as contactless payments and contactless curbside pickup. Club retailers will fare well with consumers opting for larger baskets as they shop less frequently. In an effort to differentiate their product assortments, attract shoppers and improve margins, retailers will seek exclusive Direct-to-Retail partnerships with brands.
What would you say is the next biggest trend in brand licensing, and how can licensees and licensors prepare for that trend?
Retail: The next big trend is already here and that is an increase in online shopping where consumers can shop from the safety of their own homes. If not already, manufactures should focus on developing or further expanding on their distribution across online retailers including exploring direct-to-consumer sites. As manufactures further develop their online distribution, they will often need brands to improve their Search Engine Optimization results and discoverability. Gone are the days where licensed products are treated separately from core products – brand owners will need to integrate licensed products into their marketing, promotional and retail strategies in order to break through in the increasingly crowded online marketplace.
Licensors must work with manufacturers and online retailers to support the strategic growth of the online channel as well as create exciting virtual brand statements, running their own brand stores online and creating a more direct consumer journey. Licensors should develop retail distribution strategies that form closer strategic alliances with key retailers and consider Direct-to-Retail partnerships and retail exclusive partnerships with manufactures or offer timed exclusives for particular retailers. Retailers may also begin to compete with licensees, as retailers increasingly source directly from China and take more Direct-to-Retail licenses. Licensees should consider securing more strategic retail exclusive partnerships to bring innovation to retail buyers.
Essentials: With consumers stocking up and staying home more, even after lockdowns are raised, essential categories such as food and cleaning will continue to do well post-pandemic and will become a focal point for extension opportunities. Health and safety products such as UV sanitization, touchless faucets and PPE products like masks, gloves, goggles will continue to be in demand, and licensees will seek brands to provide consumers' confidence that there's efficacy in those products. Essential retailers will also see increased interest from manufacturers that are traditionally not part of their supplier network as these manufacturers seek new channels to reach consumers. This includes food manufacturers with new restaurant brand licenses.
Sustainability: The environmental impact that consumer products have will continue to be an important factor in purchase decisions. Licensors should already be developing sustainability guidelines, policies and procedures for their core business and for licensees. Those that consider sustainability guidelines should also consider factors such as the sourcing of raw materials, packaging, transportation, biodegradability and recyclability, among other factors. Much like ethical factory audits, licensors should include audit clauses in license agreements to ensure adherence to the guidelines, policies and procedures in place.
Retailers will also continue to focus on sustainability, especially considering the rapid growth of online shopping. Implementing sustainability initiatives should be an industry effort with all parties –brands, licensees, retailers, services providers and all others – working together to develop standards, benchmarks and timelines that cover all categories and areas of the licensing industry.
When working with a brand, how do you decide what categories their licensing program should extend into?
When determining extension categories for a brand, we identify what makes the brand unique to consumers and how consumers experience the brand by defining the brand's equities, which the categories must align with. We consider market and retail trends as well as competitors in the categories considered for extension. Most importantly, the target consumer must believe the extension is authentic and true to the brand's identity to accept and be willing to engage with and purchase the product.
Have companies become more open to being creative with how they leverage their brands?
Brand owners have become more open and creative about how they extend brands through licensing. Beanstalk's clients are great examples of this. Taco Bell, a global powerhouse in the restaurant industry, has successfully engaged fans in unique ways beyond food by introducing exciting partnerships to give fans the opportunity to experience the brand. Taco Bell has partnered with best-in-class licensees including Ripple Junction, Chubbies, L-Space, Diff, iSlide, Tipsy Elves and Rasta Imposta to offer fans the coolest products across casual apparel, swim, eyewear, headwear, footwear, role-play and costumes.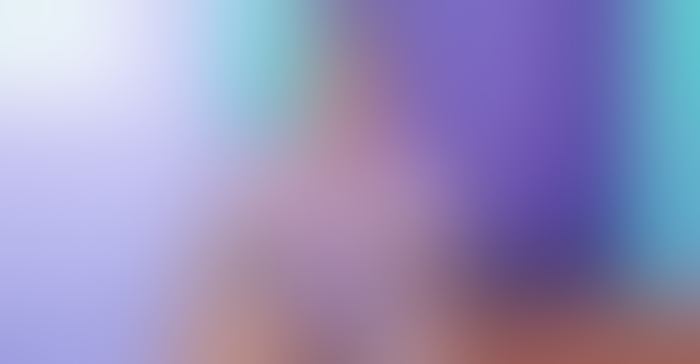 Another great example is Guinness. For over 260 years, GUINNESS has made a huge impression at scale because making bold choices is deeply embedded in the brand's DNA. The GUINNESS licensing program continues to leverage the brand's heritage and core attributes of bold flavor, camaraderie and 'Carpe Diem' confidence, reinforcing the brand's tradition of encouraging people to be 'Made of More'. The licensing programs consists of over 50 licensees that produce GUINNESS branded food, merchandise and experiences that go beyond the ordinary. The food program includes boldly flavored brats, meats, meatballs, fish, chips, chocolate and more. The licensing program also includes a fashion-forward apparel line with elevated designs that conveys the GUINNESS brand essence.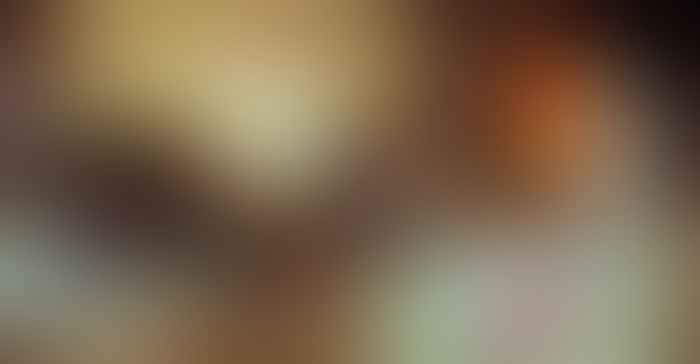 Another well-known liquor that has successfully leveraged their brand through licensing is Baileys. As a liquor brand that is typically consumed during special occasions, Baileys has utilized licensing to extend the usage occasion and reach new consumers. The Baileys licensing program successfully leverages the rich, indulgent experience of Baileys and wholly supports the brand's platform to create spontaneous indulgent moments for consumers to enjoy Baileys in new, unexpected and delicious ways. In 2019, Baileys debuted ready-to-drink coffee, ground coffee and coffee pods with Kraft Heinz in the US. Helados Nestle launched Baileys ice cream at Sam's Club in Mexico just in time for the holidays. In Canada, Jessica Pastries launched a Baileys mousse cake available at Metro stores, while leading-dairy company, Saputo debuted Baileys coffee creamers in the territory. The licensed products program significantly contributes to increasing overall brand visibility and consumer interactions, while ultimately inviting consumers to treat themselves with Baileys indulgences and the core liqueur product, Baileys - The Original Irish Cream. The Baileys brand has also extended the brand into experiences with the Baileys Treat Stop pop-up in London's Covent Garden neighborhood. Over two holiday seasons, the Instagramable pop-up encouraged consumers to express their creativity with make-your-own treating bar and a variety of Baileys drinks available to discover.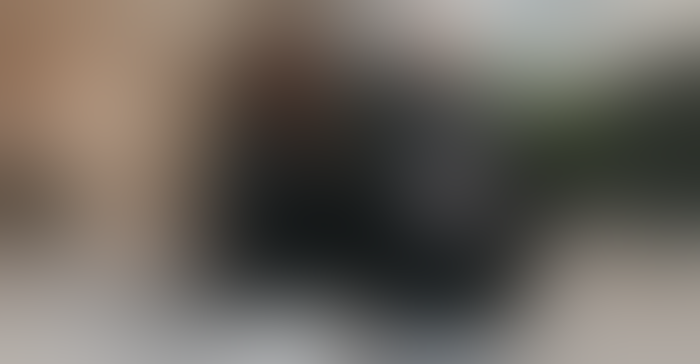 In gaming, Beanstalk's Digital Division, Tinderbox drove a tiered retail approach for the launch of Xbox consumer products – focusing on the different fan bases for Xbox. The popularity of Xbox Gear online and gaming events amongst the gaming community fueled the launch of Xbox apparel and gifting specialty gaming retailers, such as GAME and Gamestop, for the first time. The popularity of Gamescom in Germany was leveraged to partner with Footlocker. Difuzed and Microsoft to developed and launched a premium Xbox jacket, complete with digital codes and Gamescom queue passes. This limited-edition item sold out very quickly and gained big media buzz. Looking ahead in 2020, the new Xbox Series X launch in Holiday 2020 featuring both kids and adult apparel and other categories for the first time.
In the Icon space, Bruce Lee remains a major cultural icon with tens of millions of fans around the world. Today, his legacy of self-expression, equality and pioneering innovation continues to inspire people across the globe and has legacy has been leveraged through successful partnerships. One such partnership is Bruce Lee x DGK. Bruce Lee has become the inspiration for a capsule collection with skatewear brand DGK that includes skateboards, skatewear and accessories. Having such a longstanding and meaningful connection to urban, ethnic communities, Bruce Lee was the perfect icon to partner DGK with for this capsule collection. Building on a hugely successful Holiday 2019 collection, the new collaboration will roll out exciting new designs and styles this holiday season.  
What do you see as the most beneficial habit those in the licensing industry should implement while working from home?
Everyone is facing new stressors and challenges every day, which is why it is important to first take care of oneself. Establishing healthy habits and sticking to a routine that promotes a healthy work-life balance is crucial. Second, maintain open, honest and constant communication with your team and organization. Encourage teams to 'check in' with team members they normally don't work closely with to encourage team comradery. Take advantage of everyone else being online and maximize your online networking time by reconnecting with old colleagues and create new connections through common interests. Lastly, but certainly not least, connect more with the Licensing community through Licensing International, licensing LinkedIn groups, trade media and, of course, at Licensing Week Virtual 2020. While we could not attend Licensing Expo 2020 in Las Vegas, we can certainly still create partnerships that make on impact on consumers' lives.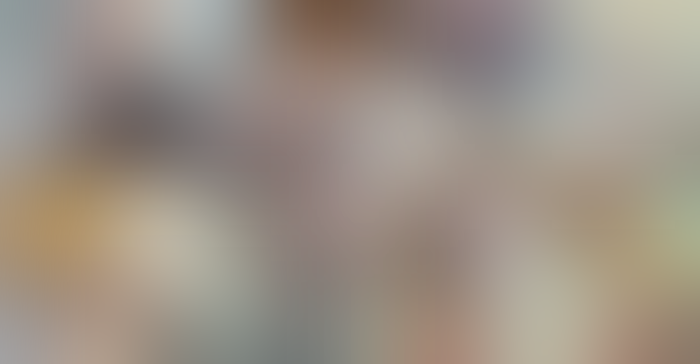 How do you think Licensing Week Virtual will help those in the licensing industry during the COVID-19 pandemic?
No longer will the show only be attended by those that can make it to Las Vegas for the physical show. Licensing Week Virtual is going to allow more people from around the world to connect in one virtual space and create more connections than probably ever. Anyone in the industry will now be able to see the keynotes, webinars, sponsoring exhibitors and more at any time and from any time zone. This influx of attendees will only help licensing professionals find and discover new potential partnerships, companies and people. Most importantly, Licensing Week Virtual eliminates the need for travel and travel-related anxiety and is saving companies money, which is crucial at this time.
What role have trade shows played in your strategy for licensees/licensors?
Trade shows have always been and will continue to be an integral part of Beanstalk's approach to continuously identify new prospective licensees. Typically, Beanstalk attends numerous trade shows across four continents and currently, we continue to participate in virtual events. These shows - whether physical or virtual - provide a level of serendipitous discovery for agents, brand owners and manufacturers to connect with new potential partners. Given the current health crisis, while we lose out on catching up with colleagues in person, we look forward the new experiences that will come with Licensing Week Virtual.
Subscribe and receive the latest news from the industry Article
Join 62,000+ members. Yes, it's completely free.
You May Also Like
---