Licensing Expo Japan: Properties Under Spotlight
Licensing Expo Japan: Properties Under Spotlight
Licensing Expo Japan 2017 will host a wide range of properties from classic brands and characters to current characters, which stand for Japan's "Kawaii" (cute) culture. Here are the pick-ups among those brands and characters.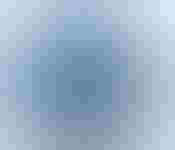 Licensing Expo Japan 2017 will host a wide range of properties from classic brands and characters to current characters, which stand for Japan's "Kawaii" (cute) culture. Here are the pick-ups among those brands and characters.

IMG Booth No:D-21
Cosmopolitan
Cosmopolitan is the biggest women's-only magazine in the world, a handbook for fun, fearless females, with more than 128 million brand touch points across print, digital and social platforms. Delivering the latest news on men and love, work and money, fashion and beauty, health, self-improvement and entertainment. Cosmopolitan publishes 46 print editions in 28 languages.
Cosmopolitan's brand licensing program has been expanding with a variety of product collections including: accessories, personal care and home. Cosmopolitan's target consumers are women, aged 18- to 34-years-old and the brand's spirit and attitude is "For fun, fearless females." Product categories for license:
"Fashion": Party wear, leisure wear, lingerie, sleepwear, swimwear, sportswear, eyewear, watches, jewelry, phone and tablet accessories, bags, shoes, etc.
"Health & Beauty": Cosmetics, fragrances, nail/hair/body care, sun care, etc.
"Home": Tableware, glassware, towels, bed linen, furniture, cook wear and appliances, etc.
"Lifestyle": Spa, nail salon, gym and program, café, bar, food, beverage, holiday plan, pets, etc.

IMG Booth No:D-21
National Geographic
National Geographic is one of the world's most trusted brands and the leading multimedia destination for premium stories in exploration, science and adventure. National Geographic touches over 730 million consumers of every age, in 171 countries and 35 languages every single month.

Furthering the knowledge and understanding of our world is, and always has been, the core purpose of National Geographic since its inception 129 years ago. We delve deeper into every topic to provide knowledge, depth and perspectives unavailable anywhere else. Our content has the power to inspire, enlighten and provoke. We go further.

National Geographic Partners is an expanded joint venture combining National Geographic's world-class media, content and experiences with 21st Century Fox scale and expertise in building global media brands. Together with the nonprofit National Geographic Society we're one brand: NATIONAL GEOGRAPHIC.

Our stories are told by the world's best scientists, explorers, photographers and filmmakers. We offer true 360-degree experiences across an unparalleled portfolio of media assets–television channels, magazines, kids, travel, books, video, events and some of the most followed digital and social platforms in the world.

We are the most widely distributed television channel in the world. The most read magazine in the world. A top 10 brand on Facebook and YouTube. The number one media brand on Instagram.

National Geographic Partners will develop opportunities of brand licensing for supporting scientists, explorers, photographers and filmmakers, and for expanding activities on scientific exploration and education. The licensed programs already launched in Europe and Korea, and Japan launches National Geographic-licensed products like apparel and lifestyle goods from this year.

IMG Booth No:D-21
PINK PANTHER
Ultra-cool cat first tip-toed his way into our hearts to Henry Mancini's jazzy beat back in 1964. Always staying one step ahead of Inspector Clouseau, his suave demeanor and clever gags kept the world tickled pink and propelled him to enduring fame. The Pink Phink, would go on to win an Oscar and spawn a celebrated series of six-minute cartoons featuring the sly cat. The Pink Panther has been featured in collaborations with the design label Supreme; Italian fashion brands Iceberg and Monnalisa; Korean cosmetics brand Banila Co.; and international brand Dickies. IMG will develop more fashion apparel, personal care, lifestyle items to expand the market and collaboration items. The Pink Panther embraces the loveable, irreverent character we all remember, but adds a debonair lair for the new century.
There's more jet-set glamour, smooth sophistication and plenty of mischief all wrapped up in 10 distinct design programs.

Booth No: A-15 Astro Boy
TEZUKA PURODUCTIUONS Co.,Ltd
Japanese Super Hero now available for licensing. Appeared serially in Shonen magazine from 1952 to 1968. In 1963, the animated program "Astro Boy" made its debut on TV as the first commercial animated TV program in Japan. The 30-minute program was aired weekly, receiving high public and critical acclaim, and led to Japan's first TV animation craze, followed by the colored animated TV series in 1980, the new TV series in 2003 which is the year Astro was born in the original comic, and the new 3D CG movie in 2009. Astro Boy is a science fiction Manga/animation featuring a humanoid robot named Astro, who is depicted as a boy with miraculous strength of 100,000 horsepower.

Booth No:B-06 POKOPANG
TOHOKUSHINSHA FILM CORPORATION
The Pocopan series consists of characters from the LINE Pocopan and LINE Pocopoco, the popular apps from the LINE Game. These two games have amassed 60 million downloads worldwide, and the attractive characters with a unique look and pop colors, including Pocota, are very popular among females in their 20s and older. The complementary fashion products and short Web animations are being developed, and more brand extension is anticipated. "LINE Pocopan," "LINE Pocopoco," and "LINE Pocopan" were launched in 2013, and "LINE Pocopoco" in 2014, both are the puzzle games in the LINE Game, developed by Treenod Inc., from Korea.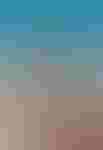 Booth No: B-51 Agnes Lum
SOON Co.,Ltd
Born in 1956. With tanned skin, ample bust, bright red hibiscus on her hair and a shy smile, Agnes Lam attracted the boys when she was only 20 years old. After four years in the entertainment business, she went back to her hometown in Hawaii, but her strong image remains alive in the heart of her fans. She was a queen of TV commercials, as she once appeared in the TV commercials for nine companies in seven different categories. Daihatsu Motors car orders once doubled only because Agnes appeared in them.

Booth No: C-10 Suwahara Hiroyuki™
Copyrights Asia Ltd.
Hiroyuki Suwahara is an illustrator whose work focuses mainly on the Sengoku (Warring State) period in Japan. His attractive artwork uses fine detail and bold strokes to portray lifelike samurai. His work has been licensed widely up to now in a range of categories, including promotions, games and publications.

Booth No: A-8 Mottainai




CAA-GBG Global Brand Management Group (CAA-GBG)

 (formerly known as The Licensing Company)

MOTTAINAI is a Japanese term which contains meanings of reduce, reuse, recycle and respect. Wangari Maathai, a Kenyan winner of the Nobel Peace Prize, introduced the word MOTTAINAI as a slogan for environmental protection. Part of the profit made by the MOTTAINAI-licensed products will be donated to the "Green belt movement," a tree-planting program in Africa (about $1.5 million was donated until 2016). In addition to the licensing partners, there are various sponsors who support the idea of the MOTTAINAI brand. The MOTTAINAI brand works on popularizing the philosophy through various events, newspapers, websites, showrooms, etc.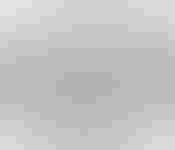 Booth No: C-30 Nissan Motor
Nissan Motor Co.,Ltd
Nissan Motor Company is looking to set up the win-win relationship with our customers through the licensing business. Please visit our booth on the show floor (on April 28, the meeting is available only for the customers with the pre-bookings). To book an appointment, please contact [email protected]

Booth No: C-26 Pandanotaputapu
FUTABA Co., Ltd
"Taputapu the Panda" originated from the New Year greeting cards. It gives heart-warming messages that would cheer up everybody. Its animation started in 2012 and is now distributed worldwide through NHK World. The character is being used on a variety of the merchandises as well as the events.
Subscribe and receive the latest news from the industry Article
Join 62,000+ members. Yes, it's completely free.
You May Also Like
---