Licensing Expo 2012 Preview
Licensing Expo 2012 Preview
The Licensing Expo, to be held June 12-14 at the Mandalay Bay Resort and Convention Center in Las Vegas, Nev., will showcase more than 5,000 brands and has added over 110 new exhibitors in 2012. The Licensing Expo will feature

The Licensing Expo, to be held June 12-14 at the Mandalay Bay Resort and Convention Center in Las Vegas, Nev., will showcase more than 5,000 brands and has added over 110 new exhibitors in 2012. The Licensing Expo will feature an enhanced fashion district, 30-plus seminars and classes led by industry experts, a keynote from supermodel turned brand superstar Kathy Ireland, a new mobile app to ease show floor navigation, as well as much more. The following pages highlight many of the properties attendees can expect to see at this year's event.
*Global Partners list is current as of April 10.
4Kids Entertainment Contact: Roz Nowicki P: 212-590-2100 E: [email protected] www.4kidsentertainment.com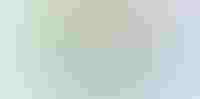 4Kids Entertainment acquires and develops properties from various segments including television, digital entertainment, consumer products and lifestyle merchandising. 4sight Licensing and 4Kids Licensing are two of the company's subsidiaries, each with a unique consumer target. 4Kids introduces the latest installment in the Yu-Gi-Oh! franchise, "Zexal." The Yu-Gi-Oh! brand has reached evergreen status and keeps delivering results. A new television series, "JV: The Extraordinary Adventure of Jules Verne," introduces a young Jules, imaging that he experiences adventures from his novels first hand. The company has an extensive list of returning favorites. The 4sight portfolio consists of Artlist: The Dog and Friends, AKC: American Kennel Club, CFA: Cat Fanciers Association, The Kennel Club & Crufts, Meat or Die, Chicaloca, Hokusai and Pachanga by Belen Mena. The 4Kids roster includes Max Adventures, Dinosaur King and Taichi Chasers.
Alchemy Licensing Contact: Michelle P: 011-62-824-824 E: [email protected] www.alchemylicensing.com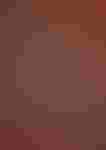 Alchemy was established in England over 30 years ago (1977) and is one of the most recognized worldwide brand names in Gothic, fantasy and alternative cultures. Alchemy Licensing was formed around 2002 to manage the increasingly high demand for the Alchemy brand and artwork. Since then, the demand has continued to grow for the Alchemy brand and new products. It currently has over 40 licensees.
American Greetings Properties Contact: Carla Silva P: 212-386-7355 E: [email protected] www.agpbrands.com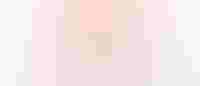 American Greetings Properties is a creator and producer of popular children's entertainment and the outbound licensing division of American Greetings Corporation. For nearly 40 years, AGP has created some of the most beloved evergreen brands in history. Since the successful re-launches of Strawberry Shortcake and Care Bears, which are televised in over 100 countries, the brands have garnered more than $6 billion in retail sales since 2002.
Atlantyca Contact: Rachele Geraci P: 39-3894-352105 E: [email protected] www.atlantyca.com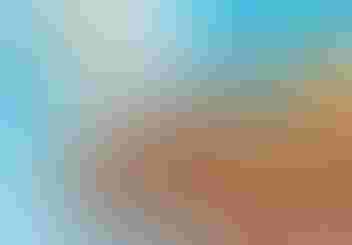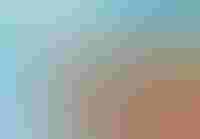 The company, along with co-production partner Moonscoop, produced the animated series "Geronimo Stilton," which launched throughout Europe in fall of 2009. The all new second season launched in 2011. The new series sees our friends travel the world and go on exciting adventures with Benjamin and Pandora leading the way through the most dangerous action alongside Geronimo. There are still baddies to defeat with the help of new friends, from the brilliant and eccentric Professor Von Volt to the loving mini-robot Max! In this season we discover new locations such as Geronimo's secret library, the television studios of the Geronimo Stilton Media Group and Benjamin and Pandora's school. But the "fabumouse" surprise is Professor Von Volt's latest invention: the Metamouse, a transformable vehicle that can go anywhere at anytime and helps our friends unearth the most fantastic scoops in Mouse City and around the world. "Geronimo Stilton" is an Atlantyca Entertainment and Moonscoop Production with the participation of RAI Fiction, France Télévisions and M6. The series have been sold in over 100 countries.
BBC Worldwide Contact: Carla Peyton (the Americas), Richard Hollis (U.K.), Jackie Ferguson (international) E: [email protected], [email protected], [email protected] www.bbcworldwide.com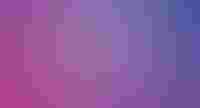 BBC Worldwide Limited is the main commercial arm and wholly-owned subsidiary of the British Broadcasting Corporation. Consumer Products, within BBC Worldwide, manages a portfolio of brands including Doctor Who, Top Gear, BBC Earth, Lonely Planet and Deadly 60 in the U.S., U.K. and international markets. The business further extends brands across numerous categories through robust licensing programs. BBC Worldwide Consumer Products is one of the U.K.'s largest licensors and a major operator in the international licensing industry. All profits garnered by BBC Worldwide are returned to the BBC to invest in future output.
Beanstalk Contact: Debra Restler P: 212-421-6060 www.beanstalk.com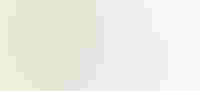 Beanstalk is a global brand licensing agency and consultancy. Services include development of strategic brand extension licensing programs for corporate clients, celebrities and entertainment properties; direct-to-retail programs; brand acquisition for manufacturers; TransAct program administration; and royalty auditing. Headquartered in New York, its global reach spans offices in the United States, Europe and Asia, allowing Beanstalk to develop and manage licensing programs for both local and multi-national clients. Clients include Stanley Black & Decker, Procter & Gamble, AT&T, HGTV, Crayola, U.S. Army, Energizer, Nesquik, Chiquita, Airheads, Talking Friends, MovieStarPlanet, Pennzoil/Quaker State, Coppertone, Travelocity, Jaeger, Aquascutum, Matthew Williamson and celebrity clients Salma Hayek, Paris Hilton and David Tutera, among others.
Big Tent Entertainment Contact: Sondra Seecharan P: 212-624-2461 E: [email protected] www.bigtent.tv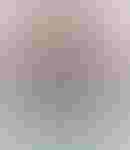 Big Tent Entertainment is an entertainment company that manages the brand strategy, community building, viral marketing, licensing and retail merchandising for the sensational Domo (worldwide excluding Asia); Discovery Communications' most popular brands Discovery Kids, TLC and SCIENCE; Miffy; Telemundo; and U.K. social expression Purple Ronnie. Additionally, Big Tent represents PixFusion, a global leader in personalization products.
Bruno Productions Contact: Femke Wolterink P: 318-8789-0200 E: [email protected] www.brunoproductions.com
Bruno Productions is an independent licensing agency in the Netherlands, with over 20 years of experience in representing and marketing various characters and brands. Its properties include Angel Cat Sugar, Wooly, Fido Dido, Twisted Whiskers and Almost Naked Animals. During the Licensing Expo last year, Bruno successfully launched Soft Spots–six cute Dalmatian puppies who came to life as a little girl, Sophie, painted them in fresh, funky colors.
Classic Media Contact: Scott Shillet P: 212-659-1966 E: [email protected] www.classicmedia.tv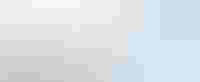 Classic Media, one of the world's largest independent entertainment companies, is a leader in reinventing the classics of yesterday and creating the classics of tomorrow. The Company owns and manages a globally-recognized portfolio, including Where's Waldo?/Where's Wally?, Masters of the Universe, Voltron, Mr. Peabody & Sherman, Casper the Friendly Ghost, Lassie, Postman Pat, Noddy, Olivia and VeggieTales from Big Idea Entertainment, a member of the Classic Media family.
CPLG/Cookie Jar Entertainment Contact: Michael Berreth, Cindy Davis P: 818-955-5936, 818-955-5591 E: [email protected], [email protected] www.cjar.com

Cookie Jar Group is one of world's leading independent entertainment and consumer products companies. Cookie Jar Entertainment is one of the leaders in the creation and production of TV programming. Its library of nearly 6,000 episodes features some of the world's most recognizable series including "Caillou," "Busytown Mysteries" and "Johnny Test." Copyright Promotions Licensing Group (CPLG), Cookie Jar's licensing division, is one of the world's largest full-service licensing agencies, representing top entertainment, sports and design brands.
Creative Licensing Corporation Contact: Rand Marlis P: 310-479-6777 E: [email protected] www.creativelicensingcorporation.com
Creative Licensing Corporation will be presenting all of its properties including dozens of classic movies such as Terminator at Licensing International Expo.
Dae Lim Enterprise Contact: Sang Chul Oh P: 82-2-3292-0032 www.webhard.net
Dependable Solutions Contact: Antonella Rossi P: 310-335-2055 E: [email protected] www.dependablerights.com

Dependable Solutions is one of the leading providers of licensing, rights and royalties management systems to licensors, agents and licensees around the world. Its web-based software allows clients to share contract data both inside and outside your company to bring all your employees and partners together on one system. Dependable Solutions offers royalty, product approval, brand licensing, participation and content management modules specifically designed for the brand licensing industry.
Dissero Brands Contact: David Todd P: 64-9-309-6363 E: [email protected] www.disserobrands.com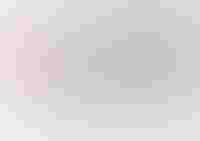 Dissero's evergreen brand Rachael Hale, one of the world's most lovable animals, will continue to grow in 2012 with the addition of new product categories and continued growth with existing licensees around the world. The Rachael Hale brand is available in a wide range of retailers in over 60 countries.
Entertainment One Contact: Zoe Hollingworth P: 020-7907-0163 E: [email protected] www.entertainmentone.co.uk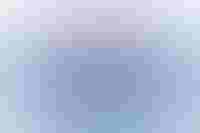 Entertainment One (eOne) is heading to Licensing Expo to capitalize on the interest that "Peppa Pig" has attracted in the U.S. since its regular broadcast on Nick Jr. and Fisher Price signed as the master toy partner. The licensor is keen to meet new partners for Peppa in the international market in addition to showcasing its portfolio of preschool brands including Ben and Holly's Little Kingdom and Humf.
FremantleMedia Enterprises Contact: Jumana Rizwan P: 0207-691-6000 E: [email protected] www.fremantlemedia.com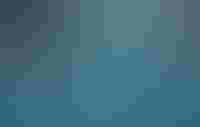 "The Aquabats Super Show!" is a comedy adventure starring the rock band, The Aquabats, and featuring an exciting mixture of animation, live action, music, and concert footage. In this high energy, action packed series, the band of heroes are on a never ending quest to battle evil with music and superhero powers unlike any seen before.
Fulanitos Contact: Paola de Villasante E: [email protected] www.fulanitos.com

Fulanitos originates from Mexico, where nine-year-old Gabriela Moad designed the characters. She now lives and works in Hertfordshire U.K., nurturing the brand and its characters day-by-day. Versatility is key as the property connects well with so many diverse product applications. A wide age range is a key success factor with the property appealing to young boys and girls from ages 3-12, as well as a crossover market for female tweens, teens and adults.
Hallmark Licensing Contact: Bev Carlson P: 816-274-8836 E: [email protected] www.hoopsandyoyo.com
hoops&yoyo are a hilarious pair of fun-loving animated characters from Hallmark. Their appeal is cross-generational, with a primary audience of females from ages 18-34 and a secondary audience of kids from ages 6-17. Their new Halloween special (so funny it's scary) is set to air on TV in 2012, and their Christmas special will be re-aired by CBS in 2012. Contact Mark Morris at [email protected] for licensing opportunities.
Hasbro Contact: Tracy Regan P: 401-431-8296 E: [email protected] www.hasbro.com
The Global Brand Licensing & Publishing (GBL&P) division of Hasbro will arrive at Licensing Expo this year with its expansive brand portfolio from Transformers to My Little Pony and NERF, showcasing lifestyle licensing merchandise for kids, adults and families. The lineup will span major categories including apparel, home, food and publishing. Additionally, Hasbro will spotlight ongoing momentum in the entertainment sector from film to television and digital gaming.
HCA Creation Contact: Herve Chiquet P: 33-0-3211-25670 E: [email protected] www.hcacreation.com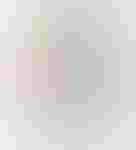 HCA Creation is a design studio created in 2001. Its team of illustrators, writers, colorists and graphic designers create concepts for entertainment–publishing, subsidiary rights and audio visual. Some properties developed include Catsline, Kat Berry, Tedinours, Comic Park, Miss Dolly, Little Charlie and Wooz. HCA also creates concepts for publishing and brands.
HIT Entertainment Contact: Noelle Dong P: 646-467-5336 E: [email protected] www.hitentertainment.com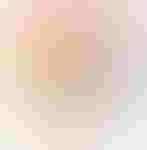 HIT Entertainment introduces new content, partners and programs in 2012. Thomas & Friends tracks down the truth in Blue Mountain Mystery with more than 75 tie-in products from global partners Fisher-Price, Mega Bloks, Tomy and more. Mike the Knight captures the broadcast television kingdom and signs new licensees worldwide including global publishing partner Simon & Schuster Children's Publishing. U.K. master toy partner Character Options launches its first Mike the Knight toy range. Angelina Ballerina adds new dance partners, including AB Studio Licensing for Angelina Ballerina Dance Academies in the U.S. and Canada. Fireman Sam races to the rescue with new toys from Character Options in the U.K. and celebrates his 25th anniversary. Thomas & Friends, Barney, Bob the Builder and Angelina Ballerina launch new kids club programs with the All Inclusive Collection resorts in Mexico and the Dominican Republic.
Hong Kong Trade Development Council Contact: Catherine Li P: 852-1830-668 E: [email protected] www.hktdc.com/hklicensingshow
HKTDC Hong Kong International Licensing Show will be held Jan. 7-9, 2013. Join Asia's largest licensing show to put your business on the fast track! Organized by the Hong Kong Trade Development Council, the show will showcase over 500 global properties and brands and once again run concurrently with the HKTDC Hong Kong Toys & Games Fair–the largest toy industry event in Asia. Join now to be part of the sparkling licensing business in Asia!
Howard Robinson & Associates Contact: Howard Robinson P: 01429-824021 E: [email protected] www.howardrobinson.info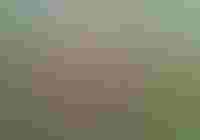 As a lead designer in several product areas, Robinson's images appear on hundreds of products worldwide. Described as "the artistic master of adorable animals," Robinson's artwork is used for puzzles, greetings cards, stitch kits, t-shirts, beach towels, textiles and packaging, zoos, aquariums and pet products. Robinson's 3D lenticular designs are a hot property at the moment and so he will be seeking partners interested in licensing or distributing lenticular products in other territories.
IMPS & LAFIG Belgium Contact: Muriel Dahlem P: 322-652-0220 E: [email protected] www.smurf.com
IMPS and LAFIG Belgium are the official licensors of the evergreen characters The Smurfs and generate Smurf universes worldwide with the help of their different business units and their close collaboration with their agents. Over the years, the team has developed successfully licensed merchandising, retail and co-branded promotions, publishing activities and broadcasting deals that have secured the everlasting success of The Smurfs.
ITV Studios Global Entertainment Contact: Carol Lee P: 818-455-4611 E: [email protected] www.itvstudios.com
ITV Studios Global Entertainment represents international TV sales, home entertainment, merchandising and licensing businesses featuring brands such as "Hell's Kitchen," the worldwide TV series starring Gordon Ramsay; "Thunderbirds," the TV series that influenced generations; and "Coronation Street," one of the world's longest running soap series.
John Wiley & Sons Contact: Maris Cohen P: 201-748-6352 E: [email protected] www.wiley.com
Founded in 1807, John Wiley & Sons provides must-have content and services to lifelong learners worldwide. Wiley's portfolio of best-selling brands includes ...For Dummies, CliffsNotes, Frommer's and How to Cook Everything.
JAST Company Contact: Steve Chen P: 86-755-84134166 ext. 187 E: [email protected] www.jastcompany.com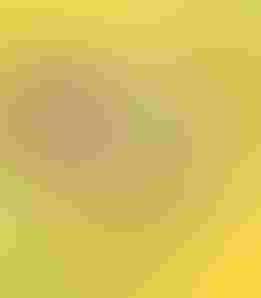 JAST Company (est. 1995) is a reputable gift and toy manufacturer and specialized in paper and plastic products with embedded electronics technology. If you are interested in applying your characters and sounds to musical pens, gift bags, gift boxes, greeting cards, diary/notebook/photo albums or candy/jewelry/wine packaging, please contact Jast for more details.
King Features Syndicate Contact: Claudia Smith P: 212-969-7542 E: [email protected] www.kingfeatures.com

With quality apparel licensees such as Junk Food and Local Celebrity, Popeye the world-famous Sailor Man is putting his fashion foot forward with retail promotions. Through a unique collaboration with fashion innovator Darren Romanelli, known for his fashion brand Dr. Romanelli (DRx), Popeye and fellow comic icon Beetle Bailey are serving as the inspiration behind an exclusive Americana and military-infused Army vs. Navy collection for men and boys.
KOCCA (Korea Creative Content Agency) Contact: Lee Kyoungeun P: 82-2-3153-1311 E: [email protected] www.kocca.kr
KOCCA was established in recognition of the value of cultural content and its importance in economic growth. KOCCA supports Korean companies related to animation, character, comics, broadcasting, games and music industries in their production and export of cultural content and encourages their involvement in international joint ventures and partnerships. By doing so, KOCCA helps industry professionals around the globe access information and explore business opportunities in Korea's cultural industry. Ever since its establishment, KOCCA has exerted utmost efforts to spearhead the Korean cultural content industry in the world market.
lief! lifestyle Contact: Marieke Noorlander P: 31-0-6-12556248 E: [email protected] www.lieflifestyle.com lief! lifestyle is a cheerful brand, which initially became known in the Netherlands as a result of the t-shirts printed with texts like "lief! (sweet!)" for children and now has developed into an extensive lifestyle brand for both children and women. The lief! assortment includes stationery, personal care products, soft toys, window decorations, table ware, bags, bedroom and bathroom textiles, paint, furniture, bicycles, wallpaper, wall decorations and accessories.
Lifestyle Licensing Contact: Aleksandra Borycz E: [email protected] www.bhpcinternational.com
Lifestyle Licensing is a full service international agency with exclusive rights to the trademark "Beverly Hills Polo Club" lifestyle brands. Based in Amsterdam, Lifestyle Licensing has a global network of licensees of apparel, home and prestige accessory products that synergistically present its brand image qualities in individual markets. The BHPC image evokes the relaxed elegance of the Southern California lifestyle. The name Beverly Hills instantly suggests luxury, success, style and self-confidence.
Lo Coco Licensing Contact: Peter LoCoco P: 770-481-0720 E: [email protected] www.LoCocoLicensing.com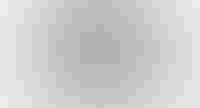 Kittens and puppies! Lo Coco Licensing's Keith Kimberlin brand offers one of the most extensive collection of kitten and puppy photography in the world. Founded in 1990, Lo Coco Licensing is a full service licensing and design agency with licensed products in over 70 countries. Visit them in booth #7136 at Licensing Expo in Las Vegas!
Lucasfilm Contact: Mary Franklin P: 415-623-1107 E: [email protected] www.lucasfilm.com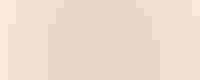 Lucasfilm Ltd. is one of the world's leading film and entertainment companies. Founded by George Lucas in 1971, it is a privately held, fully integrated entertainment company. Lucas Licensing manages the global merchandising activities for Lucasfilm's entertainment properties.
Mattel Contact: Laura Ramos P: 310-252-3064 E: [email protected] www.mattel.com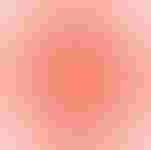 With a powerful portfolio of iconic brands and popular properties, Mattel unveils new best-in-class partnerships and product offerings for kids, tweens and adults. Whether as an industry-leading licensor or a trusted licensee, Mattel is a leader in providing meaningful brand experiences that translate into innovative and successful cross-brand partnerships. Mattel delivers unparalleled brand engagement through dynamic cross-category marketing programs that keep its brands relevant and everywhere consumers are today.
MGA Entertainment Contact: Carolyn Foreman P: 818-221-4416 E: [email protected] www.mgae.com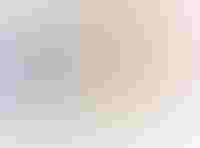 MGA Entertainment is a global consumer entertainment products company that manufactures innovative lines of proprietary and licensed products including toys, games, dolls, consumer electronics and sporting goods. The MGA family includes such brands as the award-winning Bratz, Moxie Girls, Lalaloopsy, Zapf Creation and Little Tikes.
MGL Licensing Contact: Sarah Lawrence P: 44-0-207-593-0537 E: [email protected] www.mgllicensing.com

MGL is the creative force behind some of the world's most exciting and popular character concepts and graphic imagery. Representing over 70 artists with an archive of thousands of images, MGL offers a broad range of art to suit a huge variety of licensed products. Its highly contemporary images have been aimed at fashion conscious manufacturers and retailers who are looking to produce sophisticated and stylish products.
Mind Candy Contact: Katie Gerber P: 310-526-2247 E: [email protected] www.mindcandy.com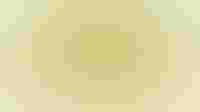 Mind Candy is the kids entertainment company behind the global children's brand Moshi Monsters. Since its launch in 2008, MoshiMonsters.com has accumulated almost 60 million registered users worldwide. The brand has now extended into an array of physical product offerings including toys, books, membership cards, trading cards, a best-selling magazine and there's more to come with Moshi TV, Moshi Live and Moshi Music in development.
Mondo TV Contact: Micheline Azoury P: 39-06-8632-3293 E: [email protected] www.mondotv.it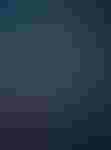 Mondo TV's latest productions are: "Gormiti" (52 x 26) and "Dinofroz" (26x26), both boys shows co-produced with Giochi Preziosi. Mondo is also announcing new episodes arriving for fall 2013 of the kids (4-8-year-old old target), "Puppy in my Pocket" (new season 52 x 13). The collaboration with Giochi Preziosi is securing TV placements and partners across Europe, Australia, the Middle East and Africa for Mondo's cartoons.
Muhammad Ali Enterprises Contact: Paula Ebling P: 901-344-3171 E: [email protected] www.ali.com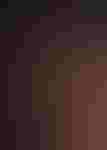 Muhammad Ali Enterprises is charged with the responsibility of protecting and perpetuating the legacy of Muhammad Ali and the ideals he stands for. Ali is considered the No. 1 most favorably recognized sports figure in the world and enjoys top ranking across all demographics.
Nelvana Enterprises Contact: Rachel Abraham P: 416-479-6460 E: [email protected] www.nelvana.com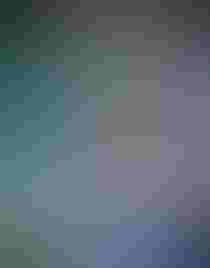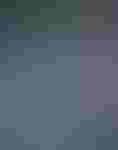 "Beyblade: Metal Fury," the third chapter in the Beyblade franchise by Nelvana Enterprises and d-rights Inc., features 52 new episodes, including a special BeyWheelz storyline. Master toy partner Hasbro, together with Tomy Company, have sold 120 million units to-date worldwide. Recognized as one of the top boys' action property, Beyblade has global placement with key broadcasters and a consumer product program in over 70 countries with more than 200 licensees.
Nickelodeon www.nick.com

Nickelodeon, now in its 32nd year, is the No. 1 entertainment brand for kids. It has built a diverse, global business by putting kids first in everything it does. The company includes television programming and production in the U.S. and around the world, plus consumer products, online, recreation, books and feature films. Nickelodeon's U.S. television network is seen in 100 million households and has been the No.1-rated basic cable network for 17 consecutive years.
Paper Island Contact: Allison Myers P: 01709-535400 E: [email protected] www.paper-island.com
Paper Island is a U.K. gift company with strong effective brand development and proven design-led licenses with longevity that succeed at retail both in the U.K. and globally. Brands include Born to Shop, a humorous lifestyle brand for women of all ages; The Good Life, a feel-good brand with a retro touch; Fizzy Moon, a lovable bear brand; Dinosaurus, a 3D rendered artwork, Dinosaurus is a brand of mammoth proportions; and dPals is a kids virtual world social network.
Radio Days Contact: Liza Acuna P: 877-787-4855 E: [email protected] www.radio-days.net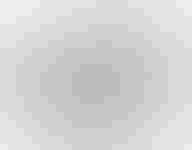 Radio Days is a leading property brand licensing agency featuring a collection of Hollywood and music nostalgia imagery. Its collection features Hollywood's history spanning over 100 years now iconic in pop culture. The company cross-brands with some of the biggest brand names. Radio Days is an extensive resource content provider that is tailored to meet retailer's needs. Contact Radio Days and see the brands that will live forever and grow through its artistic reinvention.
Rainbow Contact: Bettina Koeckler P: 39-071-75067500 E: [email protected] www.rbw.it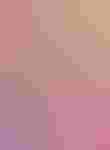 Rainbow's portfolio of brands is continuing to grow in 2012 and beyond. On-going successes such as PopPixie and Huntik are expanding into various new markets–but there will also be new content at Licensing Expo including the brand new season 5 of the Winx Club franchise that will be launched globally in fall on numerous top broadcasters in over 130 territories, following four new movies which are being aired earlier in 2012. Two new additions to the Rainbow portfolio include the highly anticipated launch of "Mia and me," a mix of live action and animation (26x24) which will premiere on various leading broadcasters in the second half the year and also the very humorous new animated show "GON" (52x11) launching in Asia this spring.
Saban Brands Contact: Nina Leong P: 310-557-5230 E: [email protected] www.sabanbrands.com
Saban Brands applies a transmedia brand management approach to enhancing and extending its brands in markets worldwide and to consumers of all ages. Saban Brands provides full service brand management, marketing, promotion and strategic business development for the company's intellectual properties, which include Power Rangers and Paul Frank.
SEGA Contact: Cindy Chau, Anthony Gaccione P: 415-701-3836, 415-701-3931 E: [email protected], [email protected] www.sega.com

Sega has been in the gaming business for over 60 years and has created some of the greatest video game classics of all time. Its iconic mascot, Sonic the Hedgehog continues to perform well in both video games and across licensing. With new games being released regularly, the catalog of titles continues to expand, promoting growth in its already successful licensing program including toys, apparel, publishing and home.
Smith & Wesson Contact: Harry Falber P: 413-747-3331 E: [email protected] www.smith-wesson.com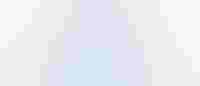 For 160 years, Smith & Wesson has been a globally recognized brand in languages and countries around the world. Independent studies tell Smith & Wesson that its customers use words and statements like "serious," "courageous," "tough," "confident," "a name I trust" and "built to last" to describe Smith & Wesson consumer products. In terms of loyalty and brand advocacy, those studies also indicate that Smith & Wesson users are equally avid when compared with users of Google and Apple products.
Sony Pictures Consumer Products Contact: Gregory Economos P: 310-244-4188 E: [email protected] www.sonypictures.com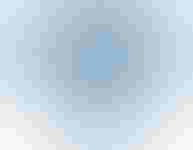 In this sequel to the hybrid live action/animated family blockbuster comedy The Smurfs, The Smurfs 2 finds the evil wizard Gargamel creating a group of mischievous Smurf-like creatures called the Naughties to harness the all-powerful, magical Smurf-essence. But when he discovers that only a true blue Smurf can give him what he wants—and only a secret spell that Smurfette knows can turn the Naughties into real Smurfs—Gargamel kidnaps Smurfette and imprisons her in the city of Paris. To save their beloved Smurfette, Papa and the Smurfs return to our world and reunite with Patrick and Grace Winslow, joined in their new adventure by Patrick's estranged stepfather Vic, before Gargamel can learn the secret and rule the world! Sony Pictures Animation's The Smurfs 2 is scheduled for release in U.S. theaters on Aug. 2, 2013.
The Aird Group Contact: Damien Kenny P: 61-8-8294-9483 E: [email protected] www.kimmidoll.com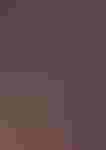 Launched in 2008, the Kimmidoll range of collectible dolls stand out for its elegant and sophisticated artistry and inspirational messages. Known for "celebrating life's true values." the Kimmidoll family expanded in 2009 to include the children's brand Kimmidoll Junior and can collectively boast to being sold in over 55 countries globally and appointing over 30 leading licensees in their field from around the globe and growing. The Aird Group is now excited to announce Kimmidoll's further expansion to include the presentation of edgy teen brand Kimmidoll Love, as well as the announcement of the baby brand Kimmidoll Baby and life reflections through Kimmidoll Wisdom. There is now a Kimmidoll product for all the special people in your life.
The Licensing Company Contact: Elizabeth Bos P: 212-584-0810 E: [email protected] www.thelicensingcompany.com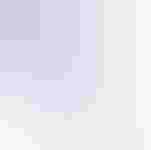 The Licensing Company is an award winning, global brand extension and consultancy agency with a robust track record of success around the world. With six strategically located offices in the world's top economies–the U.S., U.K., France, Germany, Japan and China–The Licensing Company has the ability to look at brands on a global basis and create innovative, long-term partnerships that set the standard in the industry. Its global partners include Reckitt Benckiser, Jelly Belly, Anheuser-Busch and Jeep/Chrysler. Whatever your interest is in brand extension, The Licensing Company can help. It has a talented group of people, with the spirit and experience to nurture and develop opportunities for brands worldwide.
Toei Animation Co. Contact: Viviana Reyes P: 310-996-2251 E: [email protected] http://corp.toei-anim.co.jp/english
Toei is bringing the action-adventure comedy title "Toriko" to Licensing Expo. Geared for teens and older, the series will premiered in Japan on April 3, 2011. Toriko Animation is based on the popular manga by Mitsutoshi Shimabukuro published in weekly Shonen Jump. The story of "Toriko" takes place in a world where food is extremely important. Toriko is a legendary gastronomic hero chasing worldwide unknown ingredients to accomplish his dream: complete the ultimate full-course menu.
Twentieth Century Fox Consumer Products P: 310-369-1002 E: [email protected]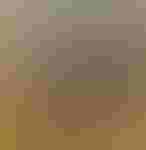 Fox returns to Licensing Expo with headlining entertainment! The world's longest-running scripted series "The Simpsons" continues to make history, "Sons of Anarchy" revs up for a new season, "New Girl" continues to steal hearts, while "Family Guy" commands the spotlight. In the world of sports, exciting new programs will be revealed for the FOX Sports brand. On the big screen, franchises rule as Ice Age is hotter than ever and Alvin and the Chipmunks continue to ride the wave of success. Rise of the Apes and Rio introduce new sequels and Steven Spielberg prepares for the sci-fi film adaptation, Robopocalypse.
V&A Enterprises Contact: Georgina Alexander P: 207-942-2985 E: [email protected] www.vandalicensing.com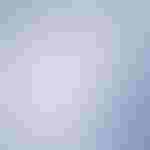 The Victoria and Albert Museum is one of the world's greatest museums of art and design. Its founding mission is to provide design resources to manufacturing and retail partners worldwide. The V&A archives cross a multitude of periods, design styles and media from furniture, glass, ceramics, textiles, costume to photography from a period spanning more than 2,000 years. V&A Licensed product categories include home furnishings, apparel, jewelry, accessories, stationery and gifts.
Withit Licensing Contact: Richard Woolf P: 776-842-7079 E: [email protected] www.withitworld.com

Withit Licensing is an art and design based licensor, characters include Cheeky Monkey, Miss Cheeky, Glamour Puss, Easy Tiger and Top Dog amongst others. They lend themselves for fashion licensing, apparel, stationery and bags. In addition, Withit has Doodleboos, which is a new property for toddlers and young kids. For the teenager boys/girls Phizzogs is alternative and is great for t-shirts and bags, plus greeting cards.
Working Girls Design Contact: Jodi Pedri P: 702-265-5779 E: [email protected] www.workinggirlsdesign.com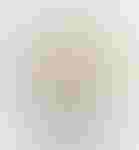 Working Girls Design is a full service design and product development company with several brands. The Working Girls brand is a collection of art and copy chronicling the life of women. The brand is the creation of artist Jodi Pedri and writer Tonja Steel and their designs have generated over $2 million in retail sales.
Zodiak Rights Contact: Aidan Taylor-Gooby P: 44-0-20-7013-4418 E: [email protected] www.zodiakrights.com
Zodiak Rights is the international distribution rights business of Zodiak Media. The company specializes in worldwide television and home entertainment distribution and all aspects of licensing, with highly experienced sales teams in London and Paris. The business is split into three divisions: Zodiak Rights (London), Zodiak Rights (Paris) and Zodiak Kids.
LICENSING EXPO 2012 EXHIBITORS
ACA Design/ACA Joe Contact: Sue Richter P: 213-239-0451 E: [email protected] www.acajoe.com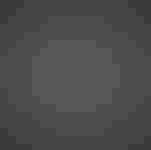 Back for a new generation! ACA JOE has a 30-plus year history of generating smiles, loyalty and success with its signature merchandise and shopping experience. The brand offers casual separates with a distinct point of view, delivered with irreverence. This is sportswear for men and women with a straight-ahead cool factor, trusted for style, quality and value.
Alexx Contact: Jennifer Jenkins P: 818-347-7295 E: [email protected] www.finderskeypurse.com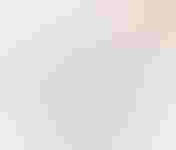 Keep your license always in view with the patented Finders Key Purse–the fashionable and functional safety accessory that displays your license. Finders Key Purse attaches to any key ring and hangs on the side of a purse, pocket or bag with the design outside and keys safely inside and always accessible.
Aneres Innovations Contact: Serena Goss P: 714-522-1199 E: [email protected] www.notebookporter.com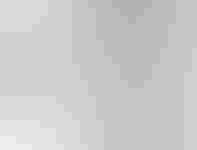 The first-ever "checkpoint friendly" laptop carrier launching is at the Licensing Expo. Visit booth #2576 to see the Notebook Porter, a laptop carrier that is actually TSA compliant. Use Aneres Innovations' product line to get your brand in the hands of one of the fastest growing consumer segments. Licensing and private label opportunities are available.
Art Impressions Contact: Cindy Bailey P: 818-591-0105 E: [email protected] www.artimpressionsinc.com, www.sosohappy.com, www.skelanimals.com

Art Impressions is an award-winning brand development and licensing agency known for its achievements in developing retailer-focused, broad-based art and design lifestyle properties. The company's portfolio includes the global sensation Skelanimals, Milky Way & the Galaxy Girls by acclaimed animator Lauren Faust and its own pop-culture brand SO SO Happy, a lifestyle brand that taps into young people's universal desire for love, acceptance and respect. Encompassing over 80 off-the-wall characters, each with a clever backstory, SO SO Happy merchandise is set to unveil at one of the nation's top retail chains for the back-to-school season. The brand is currently found in specialty boutiques and chains including Journeys, Journeys Kidz, Tilly's, Hot Topic, Delia's, Hastings and Nordstrom.
Art Makers International Contact: Leslie Berwin P: 727-343-2800 E: [email protected] www.amifineartlicensing.com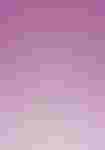 On its 30th anniversary, AMI! has launched a new website that features a searchable database of over 6,000 designs available for licensing. The collections include original artwork by Vicky Howard, Patty Krizan, Ruth Morehead and the portfolios of Airwaves, Inc. and designs by Current. Register to view at www.AmiFineArtLicensing.com.
ASPCA Contact: Elysia Howard P: 212-876-7700, 212-876-4508 E: [email protected] www.aspca.org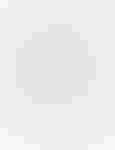 The ASPCA is one of America's most trusted pet care authorities. Its brand brings "compassion, comfort and love" to four-legged friends and their companions. Through ASPCA Collection and ASPCA Kids, the ASPCA offers pet care expertise while purchases give back to animals in need. Stop by its booth #2781 to learn more.
Bandai/Sync Beatz Entertainment Contact: Barry Stagg P: 310-880-3193 E: [email protected] www.syncbeatz.com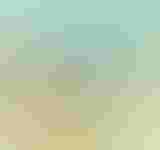 Representing such global powerhouses as Bandai ("Tamagotchi") and its wholly-owned subsidiary, Banpresto ("Kapi-Bara-San"), Sync Beatz Entertainment is a full service marketing organization that creates strategic growth for IP owners by employing traditional and digital media along with consumer product expertise to introduce branded products to the U.S. marketplace.
Benton Arts Contact: Jim Benton P: 248-644-5875 E: [email protected] www.jimbenton.com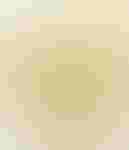 Well known for his It's Happy Bunny, Benton is in the early launch of his brand new property, Catwad. His New York Times bestselling series, "Dear Dumb Diary," is now in film development.
Brand Central Contact: Ross Misher E: [email protected] www.brandcentralgroup.com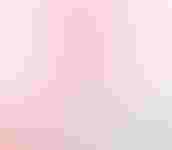 Brand Central is a premiere global brand consultancy that provides comprehensive business solutions in the areas of brand extension, creation and acquisition to some of the world's most recognized brands including Coleman, Dr. Pepper Snapple Group, Apartment Therapy, Beekman 1802, Seventh Generation and Mark Burnett Productions, among others.
Brand Licensing Team Contact: Cindy Birdsong P: 678-324-3270 E: [email protected] www.blteam.com

Brand Licensing Team (BLT) is one of the industry's newest and fastest growing licensing agencies. BLT knows how make the brand/consumer connection and bring it to life in the marketplace. Clients include Coca-Cola, Fender, Chick-fil-A, Boys & Girls Clubs of America and Morris Animal Foundation.
Brentwood Licensing Contact: Joel Barnett P: 310-720-3285 E: [email protected] www.brentwoodlicensing.com
Brentwood Licensing is representing Dog is Good, Cat is Good, Rubes Cartoons, Peace Frogs, Peace Turtles, Love This Life, Amazing Mazes, Grapes of Laugh, British Motor Heritage, London Taxi, Royal Mail and more. The company is based out of Irvine, Calif. It also represents manufacturers as well.
C Mar Corporation Contact: Marian Carro P: 787-645-3520 E: [email protected] www.nanaritos.com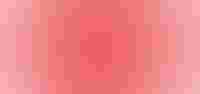 C Mar Corp. is the corporation that handles licenses for the Ñañaritos and Ña. brands. C Mar's president, Marian Carro, is also the artist responsible for all brand related designs. Ñañaritos are hand-painted characters with a magical story, for kids, teens and the young-at-heart. Ña. are a pencil sketched characters that are sweet, but edgy, designed for teens and over. They are available in a variety of patterns, for a wide range of applications.
Carte Blanche Greetings Contact: Emma Pethybridge P: 44-1243-792558 E: [email protected] www.carteblanchegreetings.co.uk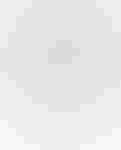 Carte Blanche Group is an international creator, distributor and licensor of character-branded products, including toys, plush, gifts, greeting cards, apparel and homeware. It is best known for Tatty Teddy, the grey bear with a blue nose who is the signature character of its top-selling Me to You brand. In 2008, Carte Blanche launched the collectable plush range My Blue Nose Friends. The brand became an instant hit in the U.K. and internationally, and is now one of the hottest new girls' licensing properties. Carte Blanche Group is headquartered in West Sussex, U.K., with divisions in Hong Kong and Australia.
Cathy Heck Studio Contact: Cathy Heck P: 512-451-7130 E: [email protected] www.cathyhecknurseryart.com Cathy Heck Studio has been creating inventive and fresh designs for over 25 years and is a cherished name in the juvenile market. Heck has created over 30 children's collections, including family favorites such as Little Pond, Noah's Ark and Zoophabet. To find out more, please visit www.cathyheckstudio.com.
CMG Worldwide Contact: Cara McMains P: 317-570-5000 ext. 48 E: [email protected] www.cmgworldwide.com
CMG Worldwide is the worldwide leader in intellectual property rights management. CMG represents the world's greatest legends for marketing including James Dean, Bettie Page, Pamela Anderson, Malcolm X, Jackie Robinson, Andre the Giant, Amelia Earhart and over 300 others including the famous "I Love New York" brand.
Curtis Publishing Contact: Mike Waldner P: 317-633-2070 E: [email protected] www.curtispublishing.com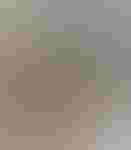 Curtis Publishing has been licensing the celebrated art of The Saturday Evening Post for over 30 years. Its archive includes over 5,000 images in a variety of genres and styles from classics by Norman Rockwell to thousands of retro, holiday, cartoon and children's illustrations by some of America's top artists.
DeLux Hats by Active America Corp. Contact: Maya Fullerton P: 416-255-9444 ext. 2010 E: [email protected] www.knitwits.com
Knitwits are the original makers of those cute knit animal hats you see everywhere and on everyone! Available in a vast and ever-expanding assortment of characters, Knitwits is dedicated to bringing you the highest in quality and comfort, now also available in your favorite Sesame Street and Hello Kitty characters.
Discovery Communications Contact: Elizabeth Bakacs P: 260-662-4281 E: [email protected] www.discoverycommunications.com
Discovery Communications is the world's No. 1 non-fiction media company reaching more than 1.5 billion cumulative subscribers. This year, Discovery's commerce division plans to debut a host of new products and services based on their portfolio of brands including Discovery, Animal Planet, Discovery Kids, TLC and Science. Specifically, fan gear tied to popular programs including Sons of Guns, Gold Rush and NY Ink will be introduced and the popular River Monsters line will continue to expand.
Ed Miller Design Contact: Ed Miller P: 917-686-3917 E: [email protected]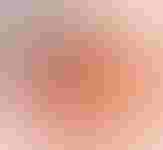 Ed Miller is a notable children's book illustrator of many acclaimed and profitable books. He creates prints, textiles, room decor and apparel for kids and pets. His endearing illustrations encompass themes such as pirates, firemen, space, circus, farm animals, robots, fairies and dogs. This Licensing Expo is Ed's introduction to licensing.
eileen2e Contact: Eileen Toohey P: 864-491-8838 E: [email protected] www.eileen2e.com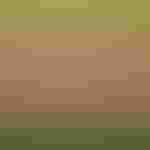 Eileen Toohey is a licensed artist with a proven track record at retail with over 40 licensees. She will debut new character brands that are playful, positive and always fresh.
Electrolux Global Brand Licensing Contact: Paul Sammons P: 980-236-4036 E: [email protected] www.electrolux.com/licensing
Electrolux Global Brand Licensing, a business unit within AB Electrolux, is responsible for developing and maintaining licensing agreements for the company's 50 global brands. Decades of experience in the global market and direct ownership of the brands makes EGBL a unique player in the world of corporate licensing. Brands include Frigidaire, Eureka, Electrolux, Tappan, AEG, Zanussi, Kelvinator and Arthur Martin.
Established Brands–Studio Licensing Contact: Robert Miller, Bob Traub P: 905-415-1898, 201-665-9111 E: [email protected], [email protected] www.studiolicensinginc.com
Established Brands–Studio Licensing is a full-service licensing agency based on one simple philosophy, "retail first." With over 20 years of experience, Established Brands–Studio Licensing approaches each property from the shelf, back delivering what retailers want and need. It works hard with its partners to achieve smart, sustainable growth.
Evolution Management Group Contact: Travis Rutherford P: 818-501-3186 E: [email protected] www.evomgt.com

EMG is an independent licensing and brand management consulting businesses with a vertically integrated impulse toy division, focused on monetizing entertainment IP. EMG provides the "platform" that enables content owners/creators to monetize their IP by managing the entire life cycle with manufacturers, distributors and retailers.
Felittle People Contact: Felicia Kamriani P: 310-741-0332 E: [email protected] www.felittlepeople.com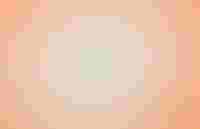 Felittle People may be small, but they have big messages. These whimsical stick figure characters trot the globe with empowering mantras of kindness, love and positivity. And while Felittle People serve as inspiration for kids, they appeal to the kid in all of us! Felittle People always spread happiness, do you?
Fender Musical Instruments Contact: Brian Tedeschi P: 480-845-5453 E: [email protected] www.fender.com

Fender is considered the No. 1 U.S. guitar and amplifier brand and a name that is synonymous with rock 'n' roll. With an illustrious history dating back to 1946, Fender has touched and transformed music worldwide and in nearly every genre: rock 'n' roll, country and western, jazz, rhythm and blues and many more. Everyone from enthusiasts and beginners to the world's most acclaimed artists and performers have used Fender instruments and amplifiers, in the process making the company not only a revered music industry name, but also a cultural icon. For more information, visit www.fender.com.
Fight Like a Girl by Signify Pink Contact: Janni Jensen P: 515-441-9555 E: [email protected] www.SignifyPink.com
Fight Like a Girl by SignifyPink is a brand designed to help women fighting breast cancer. From initial efforts focused on one woman's fight in 2008, Fight Like a Girl by SignifyPink has expanded to provide others the tools to raise money and awareness for loved ones in the fight.
Firefly Brand Management Contact: Rachel Dahlen P: 805-466-9229 E: [email protected] www.fireflybrandmanagement.com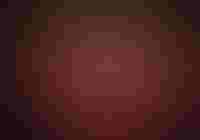 Introducing Firefly's newest brand, Anne Geddes, one of the world's most prominent Motherhood brands. For 20 years, Anne Geddes has been a trusted and beloved brand with Mothers worldwide. Geddes' iconic photography has captured hearts of women with books, calendars and other products in what is a highly successful internationally recognized business.
Foto by Eva–Eva Collections Contact: Eva Freyss P: 757-340-8939 E: [email protected] www.fotobyeva.com
Foto by Eva specializes in newborns, babies, children and animals. Award-winning photographer Eva, through her division Eva Collections, licenses her images for puzzles, posters, school supplies, greeting cards, calendars and other stationery and manufactured products.
Furrybones Contact: Michael Flores P: 626-359-4801 E: [email protected] www.myfurrybones.com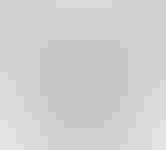 Furrybones love costumes to death! A little dead and super cute, they come in all sorts of costumes. Let them keep you company in your office, by your bed and in the kitchen. You'll always find them in their best skeletal smile and sure to make you smile too.
Fuzhou Hunter Bags & Luggage Contact: Smith Wu P: 86-591-87383989 E: [email protected]

Hunters Bags are a specialized manufacturer and exporter for bags and luggage in Fujian Mainland China with 15 years history and experience. Hunter Bags is a ISO certified factory and produces for some licensed brands such as Batman, Superman, Spider-Man, Harry Potter, Hot Wheels, Lily, Teenage Mutant Ninja Turtles, Winnie the Pooh, Mickey Mouse, Marvel Extreme and more.
Gifty Idea Greeting Cards & Such! Contact: Kim Crisler P: 512-560-2167 E: [email protected] www.giftyidea.com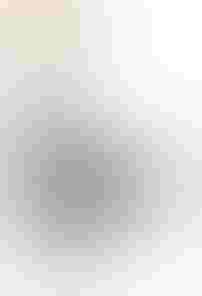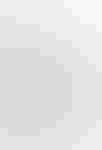 Clean, contemporary, dog and cat/puppy and kitten inspired photography and designs for license including its newest photographic image collection, Pups In Blooms. Gifty Idea also offers custom photography and design. Check out its full retail line of whimsical greeting cards.
Global Icons Contact: Mike Gard P: 310-820-5300 ext. 202 E: [email protected] www.globalicons.com
Global Icons, a premier brand licensing agency, now in its 15th year, has attracted world class clients such as BMW, Diageo, Ford, Motorola and others by consistently executing the "fourth-wall strategy," whereby the right brand extensions can increase brand awareness, create new impressions, new customers and, of course, new revenue.
Highlights for Children Contact: Laura Frazier P: 614-324-7013 E: [email protected] www.highlights.com
Highlights is a family media brand dedicated to helping children become their best selves. Highlights magazine (ages 6 to 12) and High Five magazine (ages 2 to 6) are the most-read children's magazines in the nation. Other Highlights offerings include Hidden Pictures, activity books, apps and licensed products.
Hillary Vermont Contact: Hillary Vermont P: 505-992-8701 E: [email protected] www.hillaryvermont.etsy.com, http://www.tictocrocks.com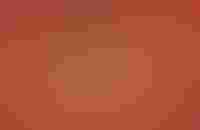 Hillary Vermont designs pet designs for humans. Her focus is dogs and rocks. She created her pet designs in order to prove that life is good, but... "Life is better with a dog." Vermont's colorful images include Woof Y'All, You Had Me at Woof, Less Bark More Wag, It's Good to be The Dog, Life is Better With a Pet, Every Second Counts and Life is Better With a Dog. Two of her designs etched in stone are Dogs Rock and Rock & Rule.
Hollywood Gold Awards Contact: Tracy Smith P: 818-640-1801 E: [email protected] www.HollywoodGoldAwards.com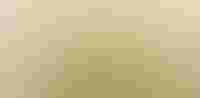 Hollywood Gold Awards is the first Hollywood memorabilia company to offer the patented gold disc collectible. The Hollywood Gold Award is a gold plated disc replica of a musical recording, movie or television show. Each framed collectible comes with a certificate of authenticity.
IMG Licensing Contact: Wesley Haynes P: 904-224-5000 E: [email protected] www.imglicensing.com
IMG Licensing is "the world's No. 1 rated" licensing agency, representing globally recognized entertainment, corporate and sports brands/personalities. It's clients include GNC, PGA Tour, ESPN, Volkswagen, Rolling Stone Magazine and Arnold Palmer. In 2012, IMG Licensing is excited to continue expanding its clients' licensing businesses in the growing Latin and South American markets.
Inoochi Contact: Vince Chen P: 510-999-0715 E: [email protected] www.inoochi.com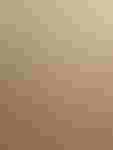 Inoochi's brand features a versatile style of unique and likeable characters that are cute and whimsical with a twist of humor. With its innovative brand and quirky character designs, Inoochi aims to provide a fashion forward line of apparels, accessories, toys, stationery, interactive media and mobile content. Created by founder Vince Chen, Inoochi is a blend of fresh, fun and inventive character designs that brings your imagination to life! Its popular character brands include Lovi & Dovi/Twisted Love line, UndieBabies and other characters.
Jennie Cooley Contact: Jennie Cooley P: 505-490-1155 E: [email protected] www.jenniecooley.com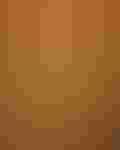 American Artist Jennie Cooley presents 64 images that sell your products with laugh-out-loud fun. There's something for everyone with unforgettable feel good humor. Unique and zany characters scream with color as starter mom finds herself cornered, a fiery cake head girl smiles, cats swear and dogs blush! You want them!
Jenny Foster Contact: Jenny Foster P: 480-657-3808 E: [email protected] www.jfosterstudio.com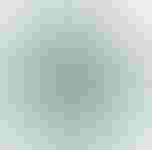 Jenny Foster mixes a palette of happy colors to create unique characters of charm. They are strong with simple expression—bold, sweet and refreshing. Her sophisticated whimsical designs are often magically sprinkled with clever themes. Jenny's style is a celebration of colors, creatures and the spirit of life.
Jilin VIXO Animation, Comics & Games Technology Co. China Contact: Ice Bao P: 86-431-87018878 E: [email protected] www.vixo.com.cn
Jilin VIXO Animation, Comics & Games Technology, China was founded in 2008. The head office and animation branch is located in Changchun. The new media branch and game branch were set up in Beijing and Shanghai separately. As the "national cultural industry demonstration base," VIXO combines the diversified structure feature of creative industry, and treats "carry forward national culture, develop high-end original cultural products" as the development orientation. The business scope of VIXO covers animation and game production, distribution, management, licensing, website development operation, etc.
Kayomi Harai Contact: Kayomi Harai P: 408-266-1634 E: [email protected] www.kayomiharai.com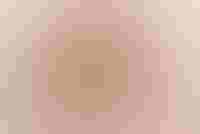 Kayomi will be introducing new collections of kittens, little dragons, baby animals and an exciting new character brand Totally Ninjas. Totally Ninjas is a collection of cute animals dressed in cool ninja outfits, fighting everyday obstacles with little weapons and wit.
KelleeArt Design Studio Contact: Kellee Riley P: 216-262-4524 E: [email protected] www.kelleeart.com
KelleeArt is an accomplished illustration/design studio specializing in character concepts, licensed property development and a range of illustration services involving more than two dozen properties for major entertainment and publishing companies worldwide.
Kids in Need Foundation Contact: Bonnie Kalter P: 201-796-3312 E: [email protected] www.kinf.org Kids In Need Foundation provides free school supplies to impoverished kids and grants to under-funded teachers. Kids In Need Foundation will be at Licensing Expo seeking new licensees for its cause marketing licensing program. Stop by booth #2175 and see how you can become a licensee, or contact Craig Kalter, Marathon Projects, 201-791-3055, [email protected].
Laid-Back Contact: Hondo Miller P: 208-569-6468 E: [email protected] www.laidbackusa.com
Laid-Back is all about where you want to be. Wether it's on the beach, cruising on your bike or sitting behind the wheel of '49 Ford. Laid-Back's images are old school... but still cool.
Laser Art Studio Contact: Horace Hui P: 852-234-91193 E: [email protected] www.laser-art.com
Founded in 1992, Laser Art Studio is one of the first movers of hologram production in South East Asia. Laser Art Studio serves the needs of major international clients for data solutions and high security labels with complete in house development/support teams and production lines in Hong Kong and PRC.
Lemur Licensing Contact: John Merrick P: 770-794-1111 E: [email protected] www.lemurlicensing.com
Lemur Licensing is a full service licensing agency and consulting firm with a brand-owners perspective. Lemur Licensing is the licensing agency for Blue Rhino, Briggs & Stratton, Busted Knuckle Garage, Murray, National 4-H Council, Peace and Victory logo, See Rock City, Snapper and United Way.
Lionsgate Entertainment Contact: Russell Binder P: 818-225-9355 E: [email protected] www.lionsgate.com
Lionsgate is a leading global entertainment company with a strong and diversified presence in motion picture production and distribution, television programming and syndication, home entertainment, family entertainment, digital distribution, new channel platforms and international distribution and sales. Lionsgate acquired Summit Entertainment in January, and the Lionsgate and Summit brands remain synonymous with original, daring and quality entertainment in markets around the world.
Longboard Contact: Laurent Daniel P: 33-4-90-31-62-44 E: [email protected] www.longboard.fr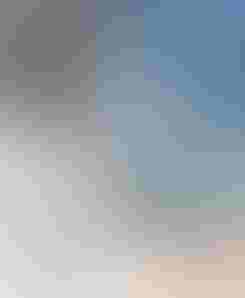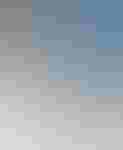 Freedom of movement, freedom of choice, Longboard creates a universe around surf and snow worlds. With many licensees, Longboard's more than a brand, it's a lifestyle! Come discover Ruckfield too. Represented by worldwide rugby icon Sébastien Chabal, Ruckfield's a casual sportswear chic brand for men searching timeless and quality products.
Marbit Contact: Konrad Turner P: 61-0413-315-653 E: [email protected] www.shirleybarbers.com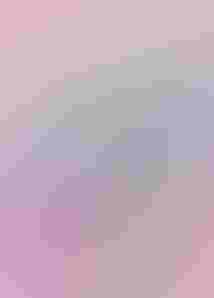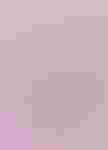 Shirley Barber published her first book Martha B. Rabbit in 1988 and received a Mezione in the prestigious Critici in Erba awards. Since then, Barber has been one of Australia's most popular children's authors/illustrators, selling over 10 million copies. Her books are beautiful, inspiring and have delighted children worldwide.
Marvel Entertainment Contact: Paul Gitter P: 212-576-4000, 818-544-1950 E: [email protected] www.marvel.com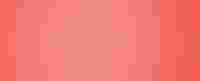 Marvel continues to expand licensing and co-branded programs around its robust portfolio of characters, with a major focus on two evergreen franchises: Marvel's The Avengers and Spider-Man. Support continues in 2013 for Marvel's The Avengers with sequels for Iron Man and Thor and the debut of two new animated series, "Marvel's Ultimate Spider-Man" and "Marvel's Avengers Assemble." Spider-Man is positioned as a year-round product focus, with multi-platform support from movies, TV, digital media, publishing and live events.
MHS Licensing Contact: Marty Segelbaum P: 952-544-1377 E: [email protected] www.mhslicensing.com
MHS Licensing is one of the nation's leading licensing and consulting agencies specializing in representing popular artists and advising manufacturers in the search, evaluation and acquisition of new properties and personalities.
Monster Jam Contact: Allison Lort P: 646-354-7557 E: [email protected] www.monsterjam.com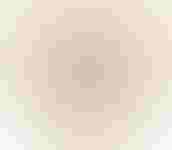 Monster Jam is one of the hottest, edge-of your-seat, live motor sport properties in the world. With more than 4 million fans attending more than 325 live event performances annually, Monster Jam is one of the most recognized brands in motor sport competition. More than 600 hours of television programming, Mattel's Monster Jam monster truck replica line and Activision's Monster Jam video game franchise have established the brand as a license of "monstrous" proportions.
MyMediabox Contact: Emilee Feldman P: 214-646-8880 E: [email protected] www.mymediabox.com

Conecture Technologies is one of the leading providers of hosted applications customized specifically for the consumer products licensing industry. Its applications, MyMediabox-DAM (style guide asset management and delivery), MyMediabox-PA (product approvals) and MyMediabox-DM (deal memo management) offer a complete solution that can also be easily integrated with third-party contract and royalty systems.
Ñañaritos Contact: Marian Carro P: 787-645-3520 E: [email protected] www.nanaritos.com

C Mar Corp. is the Corporation that handles licenses for the Ñañaritos and Ña. brands. C Mar's president, Marian Carro, is also the artist responsible for all brand related designs. Ñañaritos are beautifully hand-painted characters with a magical story for kids, teens and the young-at-heart. Ña. are pencil sketched characters that are sweet, but edgy, designed for teens and over. They are available in a variety of patterns, for a wide range of applications.
Ohiya Contact: Jason Tharp P: 614-397-9091 E: [email protected] www.ohiyafriends.com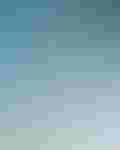 Ohiya is a magical world inhabited by incredibly cute and always friendly characters that carry a message of friendship and fun. Created by artist Jason Tharp, Ohiya is the idea that we could all use more friendship in our lives. Comprised of multiple subsets of characters, Ohiya features ninja cats, mythical creatures, zombies and more. Introduced in 2011, Ohiya immediately attracted interest at MAGIC and New York City and San Diego Comic-Cons, resulting in a strong social media following, high visibility retail placement and print and web editorial. Ohiya is making its Licensing Expo debut this year.
OpSec Security Contact: Bill Patterson P: 443-541-0502 E: [email protected] www.opsecsecurity.com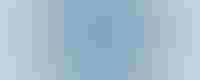 How can you best ensure you are collecting all your royalties and protecting your brand from counterfeit sales? Come find out why one of the world's most recognizable brands have chosen OpSec as their brand protection partner. Protect your brand. Protect your licensee. Protect your consumer. Visit OpSec at booth #6514.
Paradox Entertainment Contact: Leslie Buhler P: 323-655-1700 E: [email protected] www.paradox-entertainment.com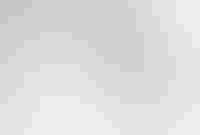 Paradox Entertainment manages, develops, represents and licenses global entertainment franchises across a broad range of categories including motion picture, television, gaming, publishing, toys/collectibles and more. Its properties include Conan the Barbarian, Spartacus (Starz), The Expendables (NUImage/Lionsgate), Torchwood (BBC Worldwide) and NBC/Universal's SYFY Programming.
Paramount Licensing Contact: Ahmie Lasola P: 323-846-4233 E: [email protected] www.paramount.com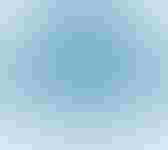 Paramount Licensing manages worldwide licensing rights for all Paramount properties, from classics like The Godfather, Top Gun and Grease to recent favorites such as Rango, Hugo, The Adventures of Tintin, Mission Impossible: Ghost Protocol and The Dictator. Upcoming releases include Fun Size and World War Z.
Paws (Garfield) Contact: Cliff Hackney P: 513-646-4653 E: [email protected] www.garfield.com
Garfield has long been considered a "classic" property because he has not only endured, but continues to be fresh and funny after nearly 35 years in the limelight. Cartoonist Jim Davis' company, Paws, manages the creative, licensing, marketing and brand management of Garfield and the Garfield characters.
Phil Lewis Art Contact: Phil Lewis P: 303-478-0939 E: [email protected] www.phillewisart.com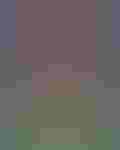 This will be Phil Lewis Art's first year at the Licensing Expo. Don't miss what is sure to be an exciting debut. Visit booth #4715.
Precious Moments Contact: Susan Meek P: 847-725-9447 E: [email protected] www.preciousmomentslicensingagency.com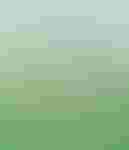 Precious Moments will be featuring The Hug 'N Cuddle Bugs, which are a group of friends that live in a garden and spend their days helping the flowers and plants thrive. Every once in a while, the mean Stink Bugs will show up and the Hug 'N Cuddle Bugs will have to work extra hard to get the garden back in shape.
Pretty Ugly Contact: Alita Friedman, Teresa Fazio P: 908-620-0920, 908-620-0920 E: [email protected], [email protected] www.uglydolls.com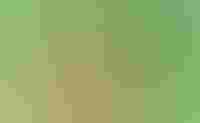 The Uglydoll brand was launched in 2002 by Pretty Ugly. The brand is distinguished by David and Sun-Min's unique aesthetic and voice defining "ugly" as distinctive, different and good. The award-winning Uglydoll characters appear in toys, books, apparel, and other licensed products that are distributed worldwide.
Ragnar Contact: Carmella Johns P: 818-261-3842 E: [email protected] www.carmellajohnsunltd.com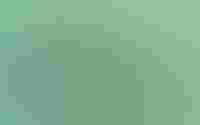 Acclaimed artist-designer Ragnar's work is inspired by all the things he loves: film noir, classic cartoons and mid century design. Mix sophistication and elegance with humor and absurdity. Punk rock meets high-design. Welcome to the world of... "Ragnarama." Seeking licensed partners in all categories.
Rebel Girl & American Rebel Contact: Cher Bell P: 877-786-0013 E: [email protected] www.rebelgirl.com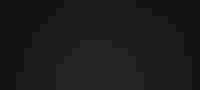 Rebel Girl and American Rebel...The Barbie and Ken of the motorcycle industry. Their image is strong, bold and edgy. They create art with attitude. Licensing available for sports action, home decor, food beverages and cosmetics. Look out Cover Girl, here comes Rebel Girl!
robinzingone Contact: Robin Zingone P: 860-526-1755 E: [email protected] www.robinzingone.com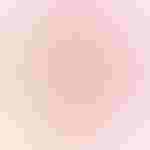 Designer Robin Zingone is renowned for her brand creation and development with a focus on women and girls. This year will showcase Cocomimilulu, the really smart girls we love. Enjoying success on activity books, stickers, journals, diaries and scrapbooks, Cocomimilulu is expanding into Latin America, Canada and Europe.
Runnur Contact: Andrew Hamra P: 512-657-7057 E: [email protected] www.gorunnur.com
Runnur's patent pending design is bringing the concept of the "fanny pack" into the 21st century. It organizes everything you usually carry in your pockets onto a messenger bag like strap, and is the perfect carry all for hiking, traveling, walking, cycling, festivals or everyday use.
San-X Co./Ingram Co. Contact: Mori Hamada, Tomo Kainuma P: 714-893-4554 E: [email protected], [email protected] www.san-x.co.jp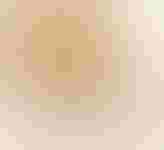 San-X is proud to present one of the most popular characters in Japan, Rilakkuma, at this year's Licensing International Expo. A combination of the Japanese word for relax, "rilakkusu," and bear, "kuma," Rilakkuma enjoys relaxing, lounging around and wishes to share a stress-free lifestyle with the world.
Sesame Workshop Contact: Beatrice Chow P: 212-875-6586 E: [email protected] www.sesameworkshop.org
Sesame Workshop is the non-profit educational organization that revolutionized children's television programming with the landmark Sesame Street. The Workshop produces local Sesame Street programs, seen in over 150 countries, and other acclaimed shows to help bridge the literacy gap including The Electric Company. Beyond television, the Workshop produces content for multiple media platforms on a wide range of issues including literacy, health and military deployment. Initiatives meet specific needs to help young children and families develop critical skills, acquire healthy habits and build emotional strength to prepare them for lifelong learning.
Shanghai Oleena Communications Contact: JiaJing Song P: 86-21-5836-1963 E: [email protected] www.oleena.net, www.chinalicensingshow.com

Shanghai Oleena Communications is the organizer of the China International Licensing Show. It is a professional company providing show and event management, licensing publication, marketing and licensing service. It helps companies at home and abroad find the right partners and explore the China licensing market.
Singelic Contact: Paul Pedevilla P: 661-803-8407 E: [email protected] www.singelic.com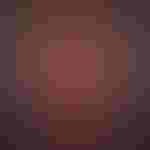 Singelic is a girl inspired brand that represents her pure and angelic side, but also expresses her playful, sinful side. The girl who wears the brand has a sweet and kind disposition with independent and/or improper tendencies. "Singelic... because every angel has a little devil inside."
Skechers Contact: Paul Flett P: 310-318-3100 E: [email protected] www.skechers.com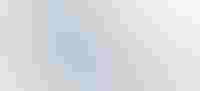 Skechers presents its world-famous brands for licensing opportunities around the globe. With the Skechers core brand, widely recognized kids' characters, performance Skechers Fitness, charitable, one-for-one donation Bobs from Skechers, high-end Mark Nason and durable Skechers for Work, Skechers is able to offer a world-famous brand for every licensed category.
SMC Entertainment Group Contact: Kathleen Disney P: 818-678-9680 E: [email protected] www.smcentertainmentgroup.com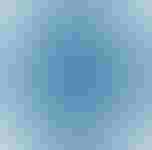 SMC Entertainment Group, a leading entertainment brand management company, owns the North America TV, home entertainment, licensing and promotional rights to the new 3D CGI animated TV series "The Jungle Book." SMC is also the North American licensing agent for TeenNick's tween/teen TV drama series "H20 Just Add Water" and "Dance Academy."
Source Interlink Media Contact: Robert Cooper-Diaz P: 310-531-5993 E: [email protected] www.motortrend.com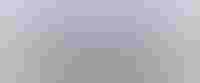 Source Interlink Media is a premier source of special interest media in the U.S. With more than 70 publications, 90 web sites, 800 branded products, 65-plus events and TV and radio programs, SIM is one of the largest providers of enthusiast content. Licensing opportunities exist across all its brands.
Stardoll Contact: Linda Parry P: 46-7088-30620 E: [email protected] www.stardoll.com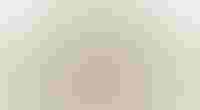 Stardoll is a fun-filled, free-to-play online destination for young women and girls who love fashion, shopping and self-expression. Stardoll has been bringing the brand to life through licensed products since 2011. As one of the top teen publishers globally, Stardoll has more than 150 million members and is available in 28 languages.
Studio Licensing Contact: Robert Miller P: 905-415-1898 E: [email protected] www.studiolicensinginc.com

Studio Licensing is one of the leading independent licensing, consumer products marketing and merchandising agencies. It has the rights to a prestigious range of intellectual properties that form a diverse portfolio of top entertainment and sports brands. Studio Licensing provides fully integrated brand extension solutions that deliver an immediate marketplace advantage.
Sunghye Ju P: 82-18-344-8261 E: [email protected] www.topmodelsisters.com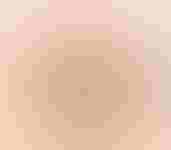 The two little girls, KKua and Hoa, want to become world-famous fashion models someday. They are keenly interested in everything related to beauty, such as fashion, makeup and fitness. They seem to get along but sometimes display jealousy and enjoy picking on each other.
Suzy's Zoo Contact: Sondra Contino P: 626-242-0278 E: [email protected] www.suzyszoo.com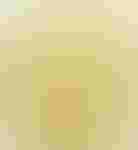 Suzy Spafford's art has been delighting families since its first publication as greeting cards in 1968. Suzy's Zoo is a happy world of over 265 characters that live in her wonderfully imaginative town of Duckport. Witzy, Suzy Ducken, Jack Quacker and friends are featured parts of this brightly colored universe.
Synchronicity Contact: Cynthia Hall Domine P: 207-967-9940 E: [email protected] www.synclicensing.com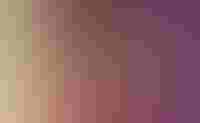 Frida Kahlo, worldwide art icon and blog sensation Illustrated with Crappy Pictures join the Tootsie Roll Candy Brands, Wham-O Toy Brands, Sassy Slang, Sporty Slang, Dan Statler's Vulture Kulture, Chris Hart Art and Weebie Cheebies at Synchronicity. There are exciting developments on all fronts. Come see them at booth #7271.
Tezuka Productions Contact: Yuriko Fukazawa P: 81-3-3371-6411 E: [email protected] www.tezukaosamu.net Tezuka Productions is engaged in management of Tezuka Osamu's manga and animation works including "Astro Boy," "Black Jack," "Kimba the White Lion," "Princess Knight," "The Phoenix" and "Buddha," and licensing those characters in the field of merchandising, film-making and publishing. Through licensing his works, Tezuka Productions, taking over late Tezuka's will, strives to deliver his messages contained in his works: "preciousness of life," "beauty of nature" and "dreams to children."
The Art of Pyropainter Contact: Mike Stewart P: 215-450-3663 E: [email protected] www.pyropainter.com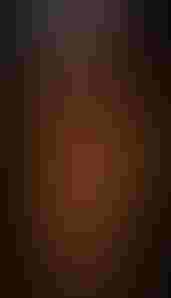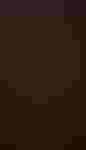 Michael Stewart makes clever use of the organic quality of the fiery licks to create a base for his artwork. Then he dives deeper into the piece, creating sharp, captivating details with acrylics. By finalizing the artwork with his painting skills, the Pyropainter creates hauntingly realistic images with their own individuality and backstory. The result is an intriguing presentation of what one artist can see and create out of a fire and some paint. Stewart has been a driving force with his original style of art standing out from the rest. Stewart the Pyropainter always strives to do something new in a world of art.
The Joester Loria Group Contact: Debra Joester P: 212-683-5150 E: [email protected] www.joesterloriagroup.com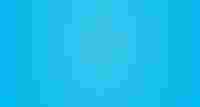 Joester Loria Group develops and executes strategic licensing programs for diverse clients, including viral sensation Annoying Orange, World of Eric Carle, Pepsi brands including Mountain Dew, #1 Action Sports Event-Dew Tour, Kellogg's cereals and snack brands, Animal Planet and Discovery Channel networks and series, Oxford University, Johnsonville, Entenmann's, Poppy Cat, LazyTown and Pinkalicious.
The Licensing Shop Contact: Mallory Can Iaeken P: 416-322-7300 ext. 203 E: [email protected] www.thelicensingshop.com

Founded in 2006, The Licensing Shop is a licensing agency specializing in the strategic development of consumer product programs for entertainment trademarks, celebrity and fashion brands. Its expertise focuses on extending brands into licensed products creating new revenue streams for our clients in addition to the incremental marketing benefits.
The Thomas Kinkade Company Contact: Kristen Barthelman P: 408-201-5273 E: [email protected] www.thomaskinkade.com
The Thomas Kinkade Company publishes the work of Thomas Kinkade and distributes his art and related collectibles through a global network of independently owned galleries, an extensive network of dealers and licensees. Kinkade, known as the "Painter of Light," is the most collected artist in U.S. history.
Trademarketing Resources Contact: Mike Rachuy P: 248-922-9678 E: [email protected] www.trilicensing.com

Trademarketing Resources, a full service trademark licensing agency, develops innovative brand extensions and profitable licensing programs designed to unlock the hidden value in each brand and deliver one of the highest ROI values in its clients' portfolios. Let TRI develop a licensing program for you.
Tsuburaya Productions Co. Contact: Yuko Nagata P: 81-3-5489-7862 E: [email protected] http://m-78.jp/en
"Ultraman" is the very first Japanese live action TV program produced in 1966. It is followed by nearly 20 TV series and more than 50 films and original video programs even to this day. "Ultraman" is a national icon that has been beloved for generations.
Turner CN Enterprises Contact: Alan Fenwick, Catrina O'Brien P: 0207-693-1281, 0207-693-0904 E: [email protected], [email protected] www.turnercnenterprises.com
"LazyTown" leads Turner CN Enterprises' stable of preschool brands, which includes Endemol's "Bananas in Pajamas." The new 3D CGI animated series, which is a hit on Cartoonito, is driving demand for consumer product and Golden Bear is set to launch a range of toys in autumn/winter. TCNE's other preschool properties comprise of Vodka Capitol's "Jelly Jamm"–for which Bandai will launch product in spring 2013 in the U.K. and Spain–and "Ha! Ha! Hairies," a new live-action series from Welsh Indie Adastra, which will launch on Cartoonito this spring.
Warner Bros. Consumer Products
With more than 3,700 active licensees, Warner Bros. Consumer Products continues to offer a rich portfolio of entertainment properties. WBCP will bring two tentpole films to Licensing Expo, The Hobbit: An Unexpected Journey (December) and Man of Steel (June 2013), both of which provide large and unique opportunities for licensees and retailers around the world. Also on the Warner Bros. slate are The Dark Knight Rises (July), which will be supported by master toy licensee Mattel and many other partners, as well as The Hobbit: There and Back Again (December 2013). Other powerhouses for WBCP include the DC Comics franchise and live shows, which include "Batman Live" and Harry Potter exhibitions and themed entertainment.
XCD Beyond Contact: Gerardo Pinto P: 925-550-9816 E: [email protected] www.xcdbeyond.com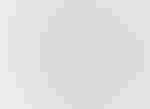 The XCD Beyond brand delivers a positive message, inspiring and motivating people to follow their dreams. There are infinite possibilities in each life. Reach. Achieve. Xceed beyond.
Zappar Contact: Caspar Thykier P: 44-0-7702-161-754 E: [email protected] www.zappar.com
Zappar is pioneering the development of mobile AR-enabled products and bite-size entertainment experiences. Connecting digital devices to physical products. Creating new products, user experiences and incremental revenue streams.
Zenescope Entertainment Contact: Jennifer Bermel P: 215-442-9094 ext. 228 E: [email protected] www.zenescope.com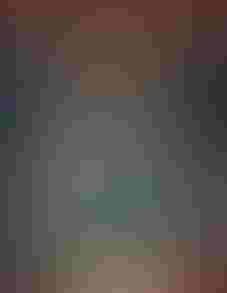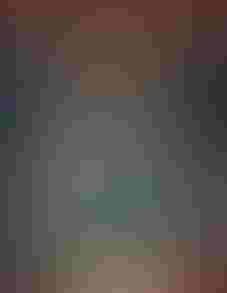 Once upon a time...fairy tales were told to teach us lessons...to help us navigate the tenuous path between good and evil. What if those timeless tales were based in fact? Join Sela Mathers, a modern day Snow White, as she takes a trip through the world of fairy tales and fables where legends come to life. Enter a world where age-old stories are retold as lessons for a new generation... a world where a war wages for the fate of humanity.
Zolan Company Contact: Jennifer Zolan P: 480-306-5680 E: [email protected] www.zolan.com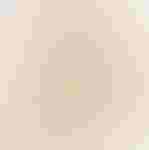 Donald Zolan, a classic and timeless children's art brand, includes 250 paintings in 11 heartwarming collections of Americana, inspirational, co-branding and children's designs. This 32-year-old brand is licensed to 25 multinational companies and partners with Collegiate, International Harvester and John Deere on co-branding programs.
LICENSING UNIVERSITY CONFERENCE SCHEDULE 2012
SUNDAY, JUNE 10
State of Retail Presentation and Store Safari 12:30-5:30 p.m.
MONDAY, JUNE 11
Licensing for Beginners: The Building Blocks of Licensing Success 10 a.m.-1 p.m.
Licensing Law for Beginners 3-4:30 p.m.
Complying with Licensors' Social and Environmental Requirements 3-4:30 p.m.
Tips on Maximizing your Attendance Participation at Licensing Expo 1:30-2:30 p.m.
TUESDAY, JUNE 12
Keynote: Kathy Ireland 9-10 a.m.
Basics of International Licensing 10:30 a.m.-12 p.m.
Anatomy of a Licensing Agreement 10:30 a.m-12 p.m.
The Why, What and How of Licensing Style Guides 10:30 a.m-12 p.m.
New Age of Brand Licensing 12:30-2 p.m.
How to Work with Licensing Agents and Consultants 12:30-2 p.m.
Maximizing Social Media in Toy and Entertainment Licensing 12:30-2 p.m.
Top 10 Checklist for Art Licensing 2:30-4 p.m.
Licensing in Latin America 2:30-4 p.m.
Understanding and Navigating Royalty Rate Trends 2:30-4 p.m.
Taking a Property from Digital to Retail 4:30-6 p.m.
What Makes a Merchandisable Property? 4:30-6 p.m.
Growing Through Demographics: Case Studies Targeting Baby Boomer and Hispanic Customers 4:30-6 p.m.
WEDNESDAY, JUNE 13
Entertainment Licensing: Looking at the Landscape and its Future 8:30-10 a.m.
How to Tame the Russian Dragon 8:30-10 a.m.
Trends: How to Use them to Compete in Art Licensing 8:30-10 a.m.
Case Studies in Brand Licensing 10:30 a.m.-12 p.m.
Advanced Licensing Strategies 10:30 a.m.-12 p.m.
Licensing in Asia 10:30 a.m.-12 p.m.
The Licensee Guide to Winning with Licensors 12:30-2 p.m.
Five Things to Know When Presenting to Retail 12:30-2 p.m.
Trends in Interactive 12:30-2 p.m.
Getting Your Fair Share: Royalty Underpayments 2:30-4 p.m.
Fundamentals of Direct-to-Retail 2:30-4 p.m.
Identifying and Evaluating Licensed Properties for Your Brand or Company 2:30-4 p.m.
Brand Strategies for Tough Economic Times 4:30-6 p.m.
Case Studies in Sports Licensing 4:30-6 p.m.
Mad Men: Exploring the Grey Area Between Licensing and Promotions 4:30-6 p.m.
THURSDAY, JUNE 14
Negotiating isn't a Contact Sport: Input on Negotiating a Licensing Agreement 9-10:30 a.m.
Integrating New Products with Licensed Properties 9-10:30 a.m.
Understanding the Boys' Market 11 a.m.-12:30 p.m.
Celebrity Licensing 11 a.m.-12:30 p.m.
Why Should I Convert a Brand into a Social Game? 11 a.m.-12:30 p.m.
Kathy Ireland, the former supermodel who transformed herself into a head-turning star of the business world, will give the keynote address at Licensing Expo 2012.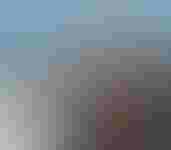 The keynote session on Tuesday, June 12, at 8:30 a.m., kicks off the annual trade show and conference, the leading licensing industry event, which takes place from June 12-14 at the Mandalay Bay Resort and Convention Center in Las Vegas, Nev.
The subject of a recent Forbes magazine cover story ("Super Model Super Mogul," Feb. 27), Kathy is chief executive officer and chief designer of kathy ireland Worldwide, a design and marketing firm founded in 1993 with the mission of "finding solutions for families, especially busy moms." Today, kiWW's missions have expanded to include "finding solutions for people in love" as well as "finding solutions for people in business."
The company that Ireland started with socks, an idea and meager financial resources has since grown into a design empire with annual retail sales of more than $2 billion, according to License! Global. License! Global magazine has also placed kiWW at No. 25 on its list of the Top 125 Global Licensors–the highest ranking for any single lifestyle brand.
In her talk, "Brand Building Through Licensing: My Journey From the Beach to the Boardroom and Beyond," Ireland will discuss the principles on which her company was built, business lessons learned along the way and thoughts on the current state of the licensing business and where it is headed.
Admission to the keynote is free to all Licensing Expo attendees. Licensing Expo is produced by Advanstar Communications and sponsored by the International Licensing Industry Merchandisers' Association (LIMA).
Subscribe and receive the latest news from the industry Article
Join 62,000+ members. Yes, it's completely free.
You May Also Like
---