B&LIS North America Agenda Highlights Brand Licensing Innovation, Digital Transformation and Sustainability
B&LIS North America Agenda Highlights Brand Licensing Innovation, Digital Transformation and Sustainability
Conference returns to New York City, with preview of content designed to spark constructive debate and investigate new trends that will shape the future of licensing and retail.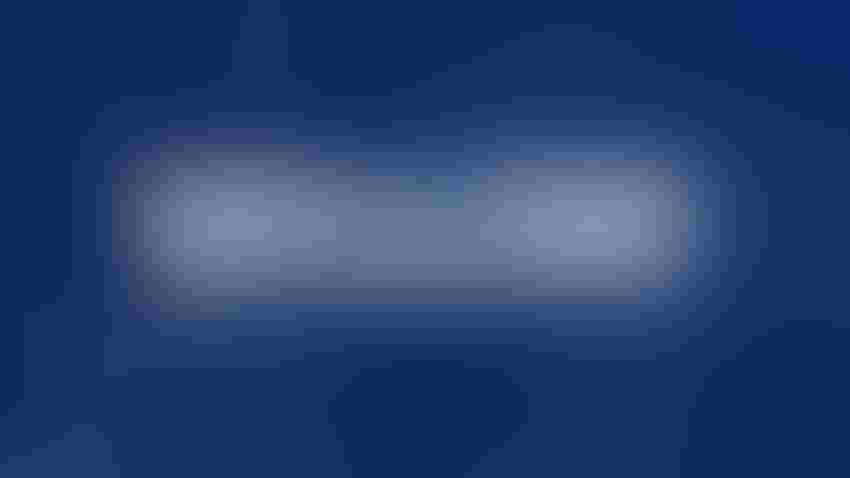 B&LIS logo.
Brand & Licensing Innovation Summit
Brand licensing and retail leaders are gearing up for Brand & Licensing Innovation Summit (B&LIS) North America, a two-day thought leadership conference dedicated to transforming the future of brand licensing and retail. 
The 2022 edition, slated to be held Nov. 8-9 at Convene New York, reveals the first wave of content, with topics ranging from the latest innovations at retail to location-based experiences as retailtainment, the real economic picture for brands, demonstrable winning strategies for diversity and inclusion in product programs, practical discussions on how to get your brand on the path to sustainable business practices and the roadblocks you may encounter on the way, on-trend technology such as Web 3.0 the metaverse and more. 
"Between the pandemic, new technology, a never-ending fountain of content and generational shifts, the retail and licensing landscape is changing in a big way," says Anna Knight, senior vice president, Global Licensing Group, organizers of B&LIS. "While disruption of this breadth and scale poses a great opportunity for our industry, it's similarly challenging for business leaders to navigate. Using in-market research, we designed this year's B&LIS schedule to answer questions the brand licensing industry is very much focused on, while also providing a platform for the industry's biggest players to discuss the most complex and emergent trends fueling the shifting landscape. B&LIS is where the who's who of the retail and licensing industries address these critical topics and shape what comes next." 
A selection of content confirmed for B&LIS North America, delivered in workshops, fireside chats, breakout sessions, panel conversations and expert-led presentations includes: 
Day One – Tuesday, Nov. 8, 2022 
·      9-9:30 a.m. – Opening Keynote (announced soon) 
·      9:35-10:20 a.m. – Changing retail landscape: retailer's evolving post-pandemic strategies 
·      10:25-10:55 a.m. – Trends: the changing consumer and product trends set to dominate in the year ahead 
·      10:55-11:25 a.m. – Coffee & Networking 
·      11:25 a.m.-12:05 p.m. – Exit Through the Gift Shop: Location-based Experiences as Retailtainment 
·      12:10-12:55 p.m. – Breakout sessions workshop 
·      12:55-2 p.m. – Lunch & Networking 
·      2-2:25 p.m. – Metaverse in Action: Converting Buzz to Consumer Purchase 
·      2:30-2:55 p.m. – From NFT to Dollars: How NFTs can Actually Make Sense 
·      3-3:25 p.m. – Metaverse case study 
·      3:25-3:55 p.m. – Coffee & Networking 
·      3:55-5 p.m. – Sustainability sessions delivered in partnership with Products of Change 
·      5-7 p.m. – Networking Drinks Reception 
Day Two – Wednesday, Nov. 9, 2022 
Day Two will spotlight predictions for 2023, how the licensing process can adapt to the changes that the industry faces, Gen Z and Alpha and Diversity & Inclusion. 
·      9-9:30 a.m. – Economic Overview: What Challenges are Forecast for 2023? 
·      9:35-10:20 a.m. – Think Tank: Can the Licensing Process be Rebuilt? 
·      10:25-11:10 a.m. – Breakout sessions workshop 
·      11:10-11:40 a.m. – Coffee & Networking 
·      11:40 a.m.-12:25 p.m. – DTC: Using the Power of S-commerce to Build Brands 
·      12:30-1:15 p.m. – Marketing 2.0: How to Reach Gen Z and Alpha 
·      1:15-2:15 p.m. – Lunch & Networking 
·      2:15-2:45 p.m. – Diversity & Inclusion: Walking the Talk 
·      2:50-3:20 p.m. – Fighting Fakes: How Luxury is Beating the System 
Networking and daily coffee breaks will further encourage conversational dialogue between sessions. 
Speakers confirmed for B&LIS North America will be released soon; visit Brandlicensinginnovationsummit.com/ for the most up-to-date content schedule. 
CLICK HERE to sign up for updates about B&LIS: receive an alert when registration opens to secure an Early Bird All Access Pass and enjoy a discounted pass; plus, be the first to know when the content schedule is announced and discover new networking opportunities. 
Subscribe and receive the latest news from the industry Article
Join 62,000+ members. Yes, it's completely free.
You May Also Like
---