10 Minutes with … Concept One Accessories
10 Minutes with … Concept One Accessories
Sam Hafif, chief executive officer, Concept One Accessories, discusses supply chain issues and his upcoming session at B&LIS.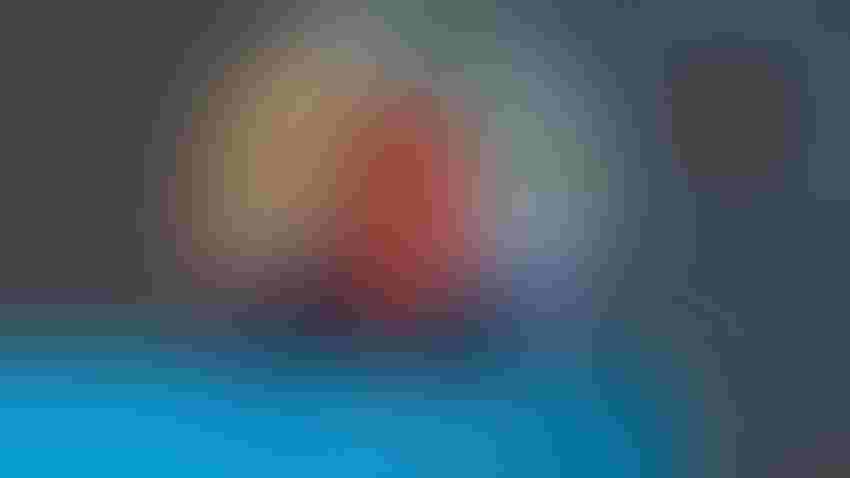 Sam Hafif.
Concept One Accesories
With complexities rising due to foreign affairs, increasing inflation and more discretionary spending by consumers, consumer-facing companies, especially within retail and fashion, must find ways to get creative with product, collaborations and storytelling. 
With the ever-changing trend cycle and market, how can improvements be carried forwards towards getting meaningful products to consumers at the right time? I had the pleasure of speaking with Sam Hafif, chief executive officer, Concept One Accessories, about his perspective on changes that the industry is experiencing inside of the larger retail ecosystem, and how he stays innovative throughout changing trend cycles. 
Hafif will be speaking on his experiences during Brand & Licensing Innovation Summit on Nov. 8-9, at Convene New York during his session "Think Tank: Can the Licensing Process be Rebuilt?". 
Anna: Tell us about yourself. We'd love to hear about you and your company's role in the licensing industry. 
Sam Hafif: My experience in licensed consumer products dates back to 1993. The first license agreement that I signed was with King Features for Betty Boop hair accessories. Back then, there was a domestic trend for metal barrettes, so we designed a line of 3D metal barrettes and hair clips, produced them in Providence, RI and shipped them to Bradlees.  It was a lot of fun!  
I later merged my business with Accessory Network, where my exposure to the world of licensing really grew, and where I was lucky enough to work with the major studios and CP teams.  
When I started Concept One in 1998, we launched the company with the license for US Polo Association accessories, and we still hold that license 23 years later. Over the past 23 years we've signed well over 100 license agreements through Concept One, and I have also been involved in other ventures in fashion, entertainment and celebrity licensing. Most recently we've launched True Religion and New Balance bags and accessories. 
One of the most interesting experiences I've had in licensing is when I launched a company to hold the master license for DJ Tiesto, that endeavored to create a full scale lifestyle business around Tiesto and his Club Life brand. We had to educate the industry to the world of EDM (electronic dance music) and take executives to nightclubs and music festivals so that they could understand this massive movement as it was emerging.  We were a little early, but we were able to secure a large co-brand with Guess in all of their stores. 
Can you speak to the leading challenges the industry is facing right now? 
The licensing industry's fate is directly connected to consumer spending, and primarily around discretionary spending.  While no one "needs" a Ted Lasso T-shirt, consumers will choose to purchase that product, because it taps an emotional vein and people do need to feel good. That said, the amount of money our consumers have to spend is impacted by the rising costs of food, fuel and housing, there's no way around that.  
Royalty rates have risen to a level that is forcing licensees to re-consider product assortments, and retailers to shift dollars towards private label.  Licensors with newer, or lesser-known IPs, that are willing to work at lower rates will have opportunities to grab shelf space that they might not have had a few years ago. 
The supply chain will continue to become more complex as geo-political realities in Asia continue to evolve.  China as a sourcing option will continue to be less viable each year, and that will affect everything from sample lead times to factory audit and approved country sourcing options.  Licensors will need to respond to those changes, or risk falling behind more flexible property owners. 
What trends are coming down the pipeline?  
Over the past three years we've seen a ton of collaborations, while the appetite for co-brands has not waned, it will have to feel organic and have a backstory to be successful in the future.  Great examples are the Kith and Supreme partnerships that are supported by a retail presence in their stores and online. We recently signed an agreement with Fred Segal to develop their accessory programs, with co-brands being part of the roll out strategy, however of the 50 license partners we currently have, only four or five will be included in the program. We want the merchandise to resonate with the Fred Segal Hollywood vibe and feel collectible as it will be encapsulated in their five stores. 
We will see more direct-to-retail license agreements in the U.S., following the European model, as retailers look to establish exclusive licensing programs within their stores.  The DTR's will still need to be supported by manufacturers with product development teams that are experienced in character and entertainment licensing, as well as sourcing and logistics for the programs.  The primary difference will be who reports and pays the royalties, the manufacturer or the retailer. Licensors will need to be prepared with exclusive art, as well as a marketing strategy for those programs.  They will also factor the shift in royalties away from wholesale contracts, to DTRs and adjust licensee minimums on non-exclusive contracts. 
What drew you to speak at B&LIS this year?  
The opportunity to promote my company, to learn from my peers and to share some of my perspectives on changes that our industry is experiencing inside of the larger retail ecosystem. 
What excites you about engaging and learning from your community in person at B&LIS this November?  
Our (licensing) community is finally getting back to face-to-face events and meetings.  There's no question that the industry suffered a certain amount of stagnation during the pandemic, as the creative energy driven by social engagement wasn't available to us.  Over the past year I've attended several industry events and trade shows, and came away from each with new contacts, ideas and initiatives that lead to new and incremental business opportunities. I'm sure that my colleagues and competitors have as well! 
Registration for the November 8-9 event is live and can be accessed here. To view the most up to date speaker agenda, visit https://www.brandlicensinginnovationsummit.com/en/attend-north-america/speakers.html.
Subscribe and receive the latest news from the industry Article
Join 62,000+ members. Yes, it's completely free.
You May Also Like
---