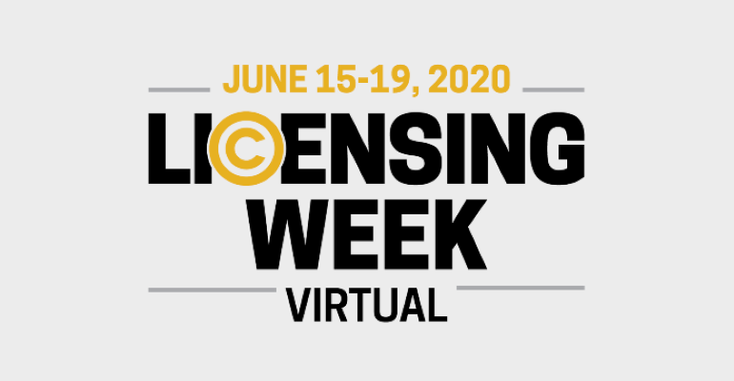 Licensing Week Virtual is fast approaching. The Matchmaking Service allows licensees and licensors to find their perfect matches for upcoming licensing deals, making it perhaps the most valuable service available for attendees.
Here are our top ten tips for using the service so you can get the most out of Licensing Week Virtual.
Matchmaking Service accounts are activated upon registration to the event. It's important that you register with the most accurate information because that data is used to create your initial Matchmaking profile.
Powwow with your internal team
Each user can select up to seven product and property category types for their individual Matchmaking Service profile. If your brand or product requires additional categories, it may be beneficial to consult with your team to ensure all categories are covered and to avoid duplication for your company's goals.
Additionally, Matchmaking has a dynamic way of recognizing the company you registered with and linking your other colleagues that have the same email
address domain. Did you know you can forward any meeting requests to your registered internal colleagues with a press of a button through the "Reassign to Colleague" feature located within the invite?
Setup your Matchmaking Profile
Within 24 hours of registering for Licensing Week Virtual, your Matchmaking Service account is created. You will receive an email that contains your unique Matchmaking Service profile link, prompting you to set your password and further enhance your profile to include logos,  a personal photo, company description, etc. The more information the better search results!
Once your profile is complete, go to "My Schedule" and select the time/dates you are available to take meetings. This is extremely vital to complete this step sooner rather than later, because if you are not showing availability, then no one can request to meet.
Click on "Find Meetings" to begin your search. There are three tabs - Auto Suggestions (based on your profile), Search, and Keyword Search (free text search bar in the event you are looking for a specific company or brand/product). You can also further narrow down your options by clicking "Refine Results."
The Matchmaking Service will regularly send email reminders directly to you for outstanding meeting invites or matches based on your set criteria. To ensure these don't go to SPAM, make sure that the "Matchmaking Team" sender and "
" email address are in your Safe Senders list.
Add confirmed meetings to your calendar
Users can sync their confirmed meetings directly from the Matchmaking Service portal, or through the email reminders, to their Outlook or iCal, simply by clicking "Add to Calendar".
Meetings booked through the Matchmaking Service support video and/or audio-only interactions. Set yourself up for success by taking your meetings in a quiet, distraction-free environment.
You never know what other opportunities are out there, so keep an open mind. Sometimes the best ideas are the ones not yet thought of!
Life happens! If you are not able to attend a meeting, try to reach out to them in advance through the Matchmaking Service "Confirmed Meetings" tab located in the "Inbox" section of the portal.
Lastly, when in doubt the Matchmaking Service CS Team is there for you. You can reach them via email at 
 or by phone 702-552-0188.
Read more about:
Subscribe and receive the latest news from the industry.
Join 62,000+ members. Yes, it's completely free.
You May Also Like
Loading..