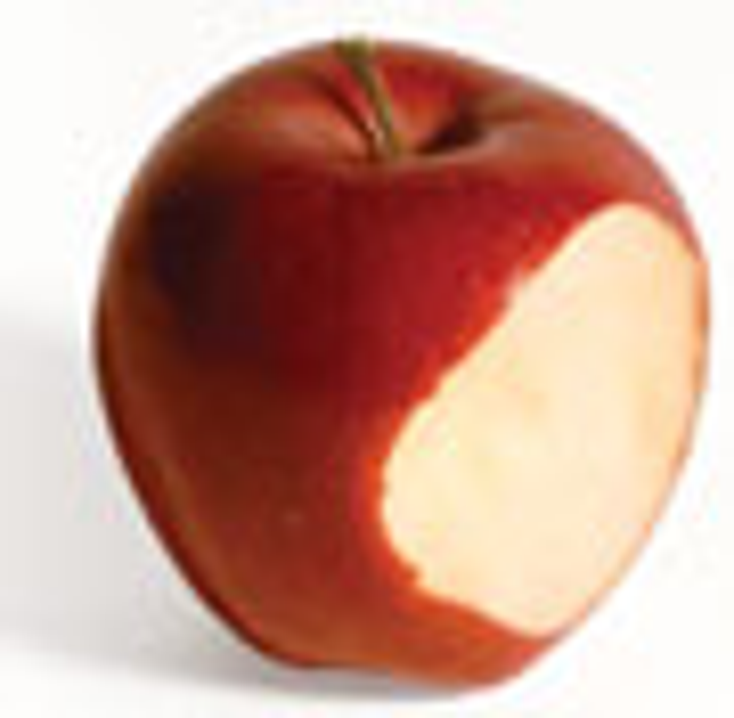 ]>Licensing International New York, June 21-23, 2005
The world, along with Michael Jackson's face, has changed a lot over the last quarter of a century. In 1980 there were 4.4bn of us on the planet, now there are over 6bn. Back then sales of licensed product worldwide numbered $10bn, and now, according to License! Magazine's industry annual report the industry is worth $172.7bn worldwide. Licensing International has grown too; what began 25 years ago in a small ballroom at the NY Hilton Hotel now fills the premier location of the Jacob K. Javits center. 1. You want food, Dude? As if Manhattan doesn't have enough great places to find food, you'll find it in many guises inside the show, too. Campbell's will be present via the Lisa Marks agency; spokescandies M&Ms will be spreading the word for Masterfood USA and don't miss Italian pasta manufacturer Dalla Costa, which produces licensed pasta shapes of Disney characters. It is here to meet other licensors looking to license staple foods, such as pasta.
2. Allez! Allez! Allez!
You'll feel like you've run a marathon after a day at the show, but keep pushing yourself, there are some great sports properties to see out there! The Tour de France makes its first appearance, together with Paris-Dakar and the Paris Marathon, courtesy of Amaury Sport Organisation (ASO) which organises the competitions and now aims to create international licensing programmes in carefully chosen categories. Agency IBML also debuts this year, introducing iconic international sport brands like Dunlop, Slazenger, Donnay, Karrimor and Lonsdale to licensing, and surf brand Voodoo Dolls. Less familiar to European sports fans is the 500 Homerun Club, a legendary group of baseball top players. Just 20 in the game's history have hit 500 homeruns.
3. Ssshhhh, we're reading...
Usually associated with quiet moments, the children's publishing sector is thrown into the spotlight this year with the introduction of a new seminar that explores the issues facing this $43m royalty generator. Elsewhere on the floor, Copyrights will introduce the UK best-seller Jacqueline Wilson to the US market, following a very successful launch in the UK.
4. At the Art of the Matter
Let me paint you a very pretty picture; with a 3.7% increase to $167m of art and design royalty revenues (LIMA), art and design is one of the fastest growing categories in the industry, and this growth is reflected at the show. This year, the Art and Design Licensing Gallery will be enhanced with a funky re-design and the establishment of an Advisory Board, which will liaise with the art licensing community day-today to ensure the Gallery can be as productive as possible.
Elsewhere ArtKey, the leading Asian art company, will showcase artists from the greater China region and masterpieces from National Palace Museum in Tapei. Mary Engelbreit, renowned artist and entrepreneur, will make her debut, as will Jacki Gelb of Gelb Illustration, whose work is sought after by some of America's Fortune 500 companies such as Du Pont and VISA.
Also keep an eye out for A Bunny Way of Life from Fred Kluth, and Dirty Girl from Global Icons.
5. The Catwalk
Back by popular demand, Licensing International's own fashion show, License to Style, will feature apparel and accessories licensed from the worlds of entertainment, corporate brands, sports, fashion and more. Don't miss the chance to see the latest from the category that is driving brands at retail, shown off here to its best advantage. The show takes place in the morning on Tuesday 21st, followed by a repeat performance at 2pm for show attendees.
Beanstalk will be on the show floor, having recently become licensing agent for Game Over, an urban athletic brand based in New York City. The brand's partnership with the New York Knicks and the Knicks Summer Camps contribute to its strong street credibility.
6. Expand your Knowledge at Licensing University
LIMA has announced the most comprehensive roster of insightful and instructive seminars in the 25 year history of Licensing International. There are 18 new sessions to be offered at Licensing University 2005, making a total of 35 seminars. There will be something for everyone, from the bewildered novice to the weathered licensing professional.
7. What is Ragdoll upto?
Following the announcement of its new CiTV commission called Blurrfect (for delivery later this year), we also know that Ragdoll has two large-scale projects in development. One is for 1-3 year olds and the other for 6-8 year olds. The company is presenting the new concepts on a very selective basis and has dropped the odd hint about the programmes' content. So it will look like business as usual at the Ragdoll stand, but it's the proverbial calm. Keep a keen ear open as more information becomes available later in the year.
8. Fizzy Pop-ular
The show can be thirsty work, so grab yourself a soda. You could choose Pepsi, for which The Joester Loria Group is planning the licensing and merchandising that will help re-launch Pepsi as a global super brand. Joester Loria's Debra Joester told License Europe, 'Pepsi is a pop icon and part of the fabric of our lives. It also has 100 years of extraordinary graphics that are ideal for today's fashion, bringing retro glamour to the collection.' Expect products for a youthful, energetic Pepsi lifestyle to be on sale in the US this autumn.
9. American Motor Muscle
Americans have a long and loving relationship with cars, so it's no surprise that there's some serious motoring pedigree on display this year. NASCAR has just completed one of its most exciting seasons in history, and the brand continues to grow with increased TV ratings and new licensees. In NASCAR's first year as an exhibitor, it will showcase new product in the apparel, electronic, toys, gift and home categories.
Joester Loria Group's Jeep licensing continues to grow. In Europe new products such as tools, children's products, and men and women's apparel will be launched autumn 2006.
10. Princesses and Pirates
Disney hopes to replicate the success of its Disney Princess franchise with the introduction of Disney Pirates. Pirates will draw on the appeal of the film Pirates of the Caribbean's lead character, Jack Sparrow, as an aspirational swashbuckler and adventurer.
Expect to see Disney display its increasing strength in the boys market this year: Power Rangers and the Incredibles will also attract boys, along with the new Narnia: The Lion the Witch and the Wardrobe, Disney/Pixar's Cars, and, of course, Pirates of the Caribbean 2.
Disney will also unveil the next phase of its Princess programme, driven by the platinum DVD release of Little Mermaid and TV show, That's So Raven.
11. The next big thing?
It's often to be found here. It could be this: Beyond Starlight will be exhibiting its Tales of Midnight, a highly acclaimed comic book written and created by Francis Lee. It has already achieved a surprising level of awareness and a huge fan base around the world that grew first from its presence on the internet.
12. The Usual Suspects
Familiar faces of licensing's classic characters play an increasingly important part in anchoring the industry and many are still being re-appraised and re-launched for the modern child and retrospective adult. This year, look out for Charlie Brown, for whom 2005 will mark the 40th Christmas; Paddington and Peter Rabbit from Copyrights; Felix the Cat and the classic Troll programme from DIC Entertainment. The grand-daddy of iconic characters, Mickey Mouse, will also be there, unveiling a new look. Others include DIC's Strawberry Shortcake (now topping $700m in global retail sales since 2003); My Little Pony from Hasbro (nominated for four LIMA awards this year) and Nickelodeon's Holly Hobbie, which will now also be licensed in Europe.
13. A Musical Messiah
Jimi Hendrix, "The world's greatest guitarist" according to Rolling Stone magazine, will be represented by Authentic Hendrix LLC, which is looking to mirror Hendix's unique appeal into an integrated licensing programme.
14. Funky, Lippy Designs for Life
Still in the ascendant, design-led properties featuring characters with attitude and cute slogans will be highly visible again this year. Particularly popular with speciality and gift retailers are properties like Jetix's Pucca, the funky, Korean fashion and lifestyle property with an animated series is in development; Joester Loria's Withit!, the hip and fun British fashion brand, and Copcorp's It's Happy Bunny, created by Jim Benton.
15. A Little Genius
If this year's show is anything to go by, the next generation of children will be a clever bunch. Educational-based products and properties abound this year and licensees and licensors need to wise-up to the opportunities in this expanding sector.
Look out for Leapfrog, the UK success story being represented by Brandgenuity in the US. Genius Products is seeking licensees for its Baby Genius and Kid Genius brands. Fisher-Price will announce plans to expand its babygear and Little people properties. The Baby Prodigy Company has released 'The Baby Prodigy Guide to Rising a Smarter and Happier Baby' with Random House and wants to expand its licensing programme, while Disney Consumer Products will extend its Baby Einstein franchise.
16. Boys Toys
The number of strong properties for boys never lets up, each one vying to break the dominance of movies in the boys' action category.
Here's just some of the ones that have new developments to tell you about: Pokemon, Sonic X, Transformers, Duel Masters and A.T.O.M. (Atomic Teens on Machines). New entrants are still heavily indebted to Japanese anime, for example D.I.C.E, an animated series featuring transforming dinosaur vehicles from United Media, and Nickelodeon's new show Avatar.
17. Upwardly Mobile
For the first time this year there will be a Mobile & Digital Licensing Summit in conjunction with iHollywood Forum. The summit will explore consumers' rapid adoption of wireless entertainment and explain strategies for creating and licensing content for mobile distribution. Monday, June 20th, 9am-6pm at the Jacob Javits Convention Center.
One company taking advantage of the wireless boom is Celmates Art and Design. Celmates was founded to represent the ideas and work of ex-Disney animators, skilled in hand-drawn animation, who started creating concepts for licensing after Disney switched to computer generated product. Celmate's Daniel Cohen says the work attracted particular attention last year from mobile phone companies, who could see the potential to make these images move.
18. Silver Screen Licensing Scene
Movies still dominate the licensing industry, so don't miss the opportunity to find out what Hollywood has lined up for Europe's cinemas over the next two years. Sony will talk about its Da Vinci Code, kid's horror Monster House, and animated feature Open Season. Sony's Juli Boylan describes the latter as, 'a buddy comedy with action and adventure and a heartfelt storyline with a forest full of animals.' Licensing will be aimed at boys and girls aged 3 to 7 and centre on the main characters Boog and Elliott.
DreamWorks' features Over the Hedge, Flushed Away, Kung Fu Panda and Bee Movie in the animation category, plus live-action features Baywatch and Transformers. News of new film Crood Awakening was recently unveiled in Cannes this year; the next partnership film with the UK's Aardman Animation and co-written by John Cleese.
Expect Disney to talk about prospects for Disney/Pixar's Cars, the Pirates of the Caribbean franchise, The Chronicles of Narnia and Toy Story.
19. Horror!
Prepare to be scared... a chilling wave of horror properties will sweep the show this year; New Line Cinema will introduce House of Horror, an umbrella moniker for its scary cinematic faces of mayhem; Fredy Kruger, Jason Vorhees and Leatherface, and Friday 13th. Sony will bring Monster House, a family horror film about the house next door that is a living, breathing monster. Although no adults will believe them, three children must find a way to stop the house and save the neighbourhood. Another horror option comes from UK agency Coolabi (not exhibiting) which represents Hammer Films' fearsome range of characters including Frankenstein, Dracula, The Mummy and others.
20. Lollipop, lollipop,
oooh lolli lolli pop...
One in three lollipops consumed in the world is a Chupa Chups. This unique, colourful and flavoursome brand is well-established in Europe, Australia and Japan, and is now focusing its attention on the American market. Stella Bella has been appointed the licensing agent for North America, and it is hoped the vibrant colours and unique flavours of the brand will lend themselves to the American and Canadian markets. Stella Bella plans to develop a line of fashion apparel and accessories to launch Spring 2006, to appeal to the tween and teen market.
21. Small Screen Stars
The major players in television will, of course, be present in force. Disney will be showing Mickey's Club House, a new series depicting Mickey and Friends in CGI animation, with opportunities for licensing across many categories at mass retail. Also look out for the next chapter of Power Rangers Mystic Force and girls' show, That's So Raven.
Warner Bros. Consumer Products weighs in with Cartoon Network favourites Hi Hi Puffy Ami Yumi, Teen Titans, Codename: Kids Next Door as well as The O.C. and more. Nickelodeon will highligh LazyTown, the Icelandic action show, and its new property Avatar, along with favourites SpongeBob SquarePants and Dora the Explorer. Jetix will show off the style guide for A.T.O.M. Alpha Teens on Machines, set to air on Jetix channels across Europe from September, as well as Sonic X and Totally Spies.
4Kids Entertainment will unveil licensing opportunities for the next phase of mega-hit Yu-Gi-Oh! franchise, Yu-Hi-Oh! GX, set a generation into the future, featuring new characters and storylines.
ITE, the largest multi-platform game developer and publisher in Denmark will be present for the first time, introducing Hugo the Troll. The Hugo TV show attracted attention at MIPTV, and a new look 'Agent Hugo' will be unveiled at New York.
Not to forget Italian production studio, Rainbow, which will be proudly exhibiting Winx Club, the first 100% Italian animation production to triumph in the United States. It will also celebrate the entry of beautiful Layla into the Club.
22. Perfect, Creative, Harmony
Licensing International is a show bursting with ideas, but being creative with existing ideas is also an important mantra. Take the Harmony initiative, for example, between Coca-Cola licensing and Studio Espinosa, which has helped extend Coca-Cola's connection with teens by developing a modern-day goddess with retro flair to symbolise peace, friendship and unity. She's called Harmony. The designers reinterpreted the classic 1971 Coca-Cola television commercial jingle "I'd like to teach the world to sing in perfect harmony" to create the image, which is like an amulet instilling the bearer with mystical energy to protect, empower and find balance. You can see it for yourself at Studio Espinosa's stand.
23. There's always a very unusual one...
which becomes the talk of the show. This year it could be The Rootfriends, a concept based in a fantasy world of walking, talking trees. It's designed to teach children up to 12 about botany through a product line of picture books, a music CD, food, clothing lines and a website. There'll be plenty of other unusual inspirations on the floor, too
24. Character Parade
Well, it is a birthday. On the first morning of the show, some 20 costume characters will set off down 8th avenue to arrive at the Javits for the show's official opening. Have your camera ready.
25. Indulge the Big Kid in you, and call it 'research'
Don't leave the Big Apple without visiting some of its legendary shops. Remember that bit in the film 'BIG' when Tom Hanks danced on the giant keyboard? That could be you. FAO Schwartz (767 5th Avenue) is where that scene in BIG was filmed. Opened in 1870 and reopened on thanksgiving 2004 after a visit to the bankruptcy court, this is a place to spend hours browsing and playing with toys, from baby rattles to $30,000 life-size toy cars. If you're not all played out, then move on to the flagship Toys 'R' Us in Time Square, featuring a walk-through Barbie house, mechanical dinosaurs and a ferris wheel. If toys isnt' your thing try the NBA store on Broadway for an all-American experience, or the American Girl Place store where your dolls can be mended, made up and join you for tea. If you can get downtown, go and research in Soho boutiques for the looks and concepts that might be reaching us next.
Subscribe and receive the latest news from the industry.
Join 62,000+ members. Yes, it's completely free.
You May Also Like
Loading..