A Visionary Leader
A Visionary Leader
Steve Russo, founder, president and CEO of Fab Starpoint, proves to be a leading licensee with a history and reputation to support the title. There are very few executives among the world's top licensors and retailers&#821

Steve Russo, founder, president and CEO of Fab Starpoint, proves to be a leading licensee with a history and reputation to support the title.
There are very few executives among the world's top licensors and retailers–and those throughout the fashion accessory industry–that don't know Steve Russo, founder, president and chief executive officer of Fab Starpoint.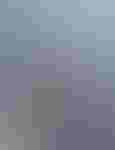 As the 15th anniversary of the company approaches, Russo's name and reputation as a leading licensee has become synonymous with success and survival across multiple categories and retail channels.
Despite the competitive marketplace, difficult economy and fickle consumer, Russo has found the right business strategy and philosophy to deal with the ever-changing market and meet every challenge the company has faced, while also laying the foundation for future growth.
Russo, a Wharton School graduate, attributes this success to hard work, day-to-day involvement, strategic planning and commitment to the core principles of quality, reliability and performance. He believes that Fab Starpoint's adherence to these principles combined with the constant goal of exceeding expectations of its retailer and licensor partners and hiring the top talent, has established the fashion accessory company as one the licensing industry's premier partners.
Since its inception in April 1997, Fab Starpoint has built an impressive portfolio of character licensed properties. In the latter part of 2008 however, the company strategically re-evaluated its existing product categories and licensing portfolio and embarked on a significant change in its business model.
"We were almost exclusively focused on kid's character licensed properties, many of which were movie-based and short term in nature," says Russo.
Today its current character license portfolio consists of evergreen properties from major licensors including Nickelodeon (Dora the Explorer, SpongeBob SquarePants, iCarly and Victorious), Hasbro (Transformers, My Little Pony and other diverse properties) and Marvel (Spider-Man, Marvel Heroes and Avengers). To reach an older age demographic, Fab Starpoint partnered with WWE Wrestling, NBA players such as Kobe Bryant and LeBron James who are the next generation of super heroes. Core licensed brands are Hello Kitty, Gwen Stefani's Harajuku Lovers and Paul Frank.
"We have partnered with the strongest character license companies who have multiple properties and offer a blend of evergreens, fashion and entertainment. This enables us to develop long-term partnerships with the best in the industry and enable our team to be more focused on building and growing a consistent business," says Russo.
From a license brand perspective, the company is well stocked.
"Fab Starpoint has the best girl's brand in the world–Hello Kitty," says Russo. "It's a brand that has been able to captivate girls from infant to junior and contemporary. Sanrio's true partnership in all aspects of the business including design, retail initiatives and retail differentiation is the best in the industry."
Furthermore, Russo began on a new endeavor of expanding his business beyond traditional licensing with the acquisition and development of company-owned contemporary handbag brands.
Living by the "glass half full" philosophy, Russo realized in 2009 that many mid-size independent brands were having a very difficult time getting the financing needed to properly manage their businesses and thus would need support and help to grow. Capitalizing on his expertise with woman's handbags and leather goods, Russo purchased the first brand, Isabella Fiore, and his new venture Artisan House was formed. This entity is run by a team led by industry veteran Laura Mays, a former senior vice president of Juicy Couture responsible for launching the Juicy accessory business and most recently its retail store expansion.
Today, Artisan House consists of wholly owned brands Isabella Fiore, Foley & Corinna and Danielle Nicole, along with long-term multi-year partnerships with Gwen Stefani's luxury brand L.A.M.B. and fashion icon Charlotte Ronson.
"Our focus is to build up the presence of these brands at retail and then look at strategic licensing partnerships in key categories for the brands we own," says Russo.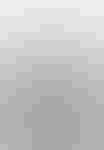 In three short years Russo has re-engineered Fab Starpoint's business model.
"I'm happy with the healthy blend of character licenses, brands and contemporary ladies brands that we market today as well as the shift made in Fab's product category focus," he says.
Fab Starpoint's core categories continue to be back-to-school, backpacks, lunch bags and school supplies, as well as kid's accessories, home décor and gifts. Most recently, the company has focused on expanding the children's luggage and travel business. While the kids' luggage category lacks a true destination/home at many retailers, Russo says that Fab Starpoint is committed to growing the business one retailer at a time by proving that mothers will buy their children luggage.
"Next time you are in an airport, look at how many kids are carrying their school backpack on their trip," says Russo.
A key to Fab Starpoint's success, points out Russo, has always been the company's philosophy to look two to three years ahead and begin testing new ideas and planting seeds.
This philosophy can further be seen in Fab Starpoint's launch of its own exclusive line of backpacks, Mojo. The line debuted in July 2011 exclusively on a designated e-commerce site (mojobackpacks.com), and will be marketed to select retailers at the Street section of MAGIC in Las Vegas.
Now that Russo is becoming a licensor, what are the challenges that he faced as a licensee that he will now handle differently?
"Unlike 10 years ago, licensing today is one product category handled by more than one licensee who then compete for the same retail dollars and its become the industry norm," he says. "I believe a better approach is to seek out best in class licensees in a product category that focus on different channels of distribution and do not compete directly with each other. This synergetic approach eliminates confusion, price competition and promotes quality and value, while maximizing each channel of distribution."
Russo, who not only takes pride in his hands-on style but also his big picture strategic planner philosophy, still gets excited about new ideas and new deals.
"When a retailer builds on an idea which has been carefully thought out–such as exhibiting at MAGIC and introducing a Hello Kitty junior line that generated an overwhelming response–that is what makes it worthwhile," admits Russo. "This gave us the confidence and performance with the independents nationwide to introduce a junior program to our core retailers that had a strong potential to succeed. It resulted in a win/win situation and a feeling of making a difference."
Russo, who is proud to be an out-of-the-box thinker, is already looking ahead to the future and planting the seeds for new business.
"This past summer we opened an Artisan Workshop pop-up shop on Main Street in East Hampton to better understand retail," says Russo. "And we will be opening a Foley & Corinna store in Nolita to expand on its successful Stanton Street, Bowery New York location."
Subscribe and receive the latest news from the industry Article
Join 62,000+ members. Yes, it's completely free.
You May Also Like
---