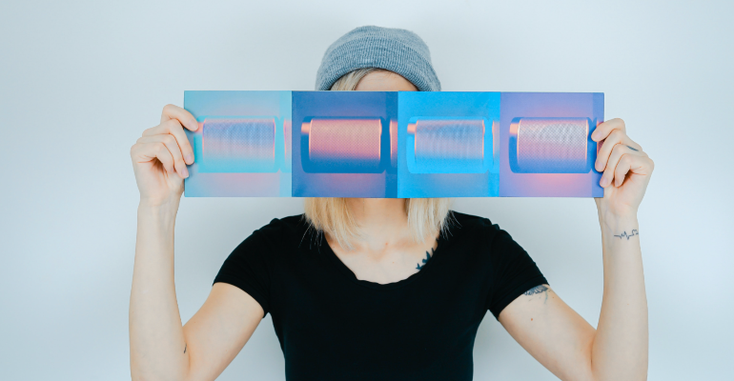 License Global
: Let's dive into the current global climate situation, what governments are doing to enforce vital change and how that pertains to the products we use every day. 
Helena Mansell-Stopher:
 Planet Earth has entered a new epoch dubbed the Anthropocene because of the extent of humanity's impact on the planet. We know that we need to stop how we currently operate and start to build a different future, but how do we even start to do this when the foundations of society are built on an old and well-oiled business model of 'take, make, waste'? We collaboratively re-imagine it and build it; how exciting. Because of the increased pressures on the environment, the government is now committing to reduce carbon output and invest in societal changes to support a greener economy. Developing this will result in a dramatic shift in legislation. Europe, China and on the horizon, the U.S. have announced transition plans with the U.K. and Europe leading the charge. You might have heard of the circular economy, focusing on three core principles that will help us move to a more sustainable future (design out waste and pollution, keep products and materials in use and regenerate natural systems). These principles are underpinning and informing this new global legislation.   
The
global industry is facing a serious step-up in requirements one year from now. Where are the real areas of change brands need to adhere to?
The first out of the gate is the U.K., announcing a new plastic tax which will be enforced as of April 2022, where producers will be charged £200 per ton of plastic produced that doesn't have a minimum of 30% recycled plastic content. Europe is looking to be more aggressive with a possible charge of €800 per ton charge and other countries are following. 
In the U.K. this tax is also the first stage of a 5-year plan to remove all virgin, single-use plastics, with the extended producer responsibility (EPR) scheme currently in consultation in the U.K. 
With the Green New Deal for Europe underway and similar plans for the U.S. and China, this is just the start.  
Due to changes in legislation and the increased demand from consumers to buy more sustainably, retail has dramatically increased its efforts to make their brands more sustainable over the last two years and are now putting pressure on suppliers to provide better solutions, enforcing strict guidelines banned materials. These guidelines are as granular as how much foil (30 percent max) can be added to products (as more than this makes it harder to recycle). 
Retailers are taking great responsibility in educating suppliers on why these changes are happening, and because of this, the industry will make great strides forward. 
What about the brand and licensing industry, you're curating a day at B&LIS dedicated to this on June 10, but can you give us a brief insight into plastics when it comes to consumer products?
Looking at the industry's efforts to build sustainable practices, the largest area of focus has been to remove any unnecessary single-use plastic (SUP) within the packaging, with companies such as Lego offering their internal packaging experts to their licensed partners to see how they can work together to reduce third party packaging too. Second to this is to replace materials for a lower impact alternative such as RPET, recycled polyester, organic cotton within fashion, FSC and recycled FSC paper, packaging to be recycled cardboard, and only vegetable dyes as adding recycling messaging to help the end consumer recycle correctly. All of this is a significant first step as its an area that is in your control, positive outcomes in the early stages will mean that as a business, it will be easier to focus on trickier areas (such as understanding the negative impact of the products you produce and build a plan to reduce them). 
As an industry, we are definitely at the beginning of our journey, but with this comes a great opportunity to re-imagine what our future looks like and imbed circular economic principles into our business culture to build a better future together.
Helena Mansell-Stopher is the Founder of Products of Change, an online membership platform to transform the brand and licensed industry into a more sustainable future productsofchange.com. She is the co-founder of the Sustainability in Licensing Conference (SILC21) sustainabilityinlicensing.com and curator of the sustainability agenda on Day Two of the
Read more about:
Subscribe and receive the latest news from the industry.
Join 62,000+ members. Yes, it's completely free.
You May Also Like
Loading..