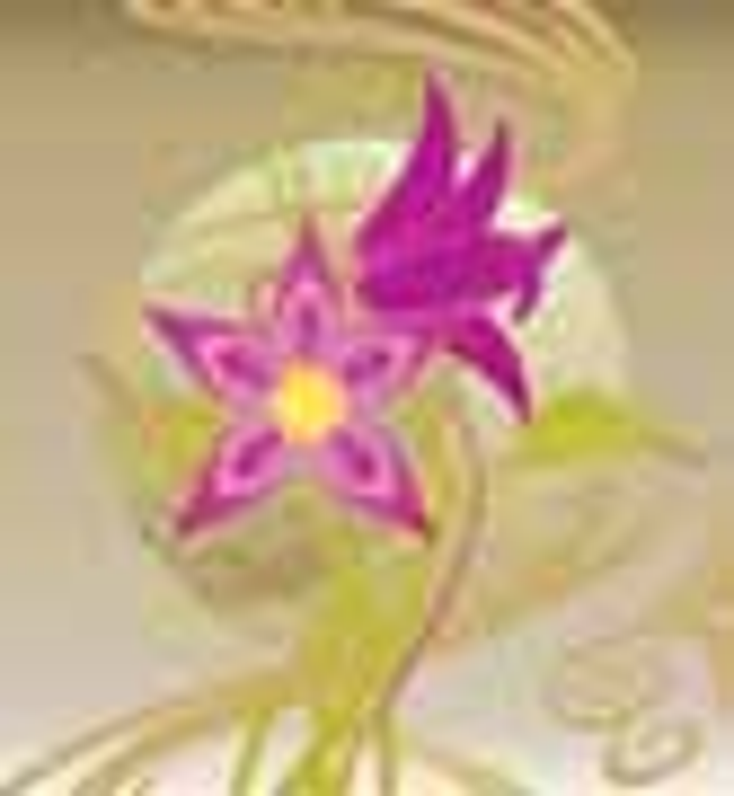 ]>
In July, Disney Consumer Products held its first European homewares summit. Over two days, 40 licensees and retailers gathered at Eurodisney in Paris. The aim of the summit was two-fold. Firstly, it enabled DCP to showcase current and future content, including three new pre-school properties (Little Einsteins, Mickey Mouse Clubhouse and My Friends Tigger and Pooh). Secondly, it highlighted and discussed specific style guidelines for homewares products for each property.
'We have a wealth of character opportunities in a broad category of products (infant & home furnishing, gifts, and collectables) and numerous retailers and licensee partners to work with,' says Daniel Ifcher, VP of Home EMEA at DCP. 'Getting everyone together gives Disney and its partners the chance to focus and prioritise our activity for the next year. It helps us to develop cohesive product ranges, in keeping with Disney's vision,' he says.
Judging by the time and investment ploughed into this summit, Disney is very
confident about the sector and sees great potential in it for growth across Europe. Disney Home currently generates an estimated $2.3bn annually in global retail sales and the European business makes up about 30% of this. Daniel is hoping to double sales in Europe over the next five years.
Whether this is a general reflection in the market, or whether Disney is driving it remains to be seen. One thing in Disney's favour is that it has a property and style guidelines to suit practically every demographic. At the summit, product development and creative execution were at the core of the discussions. Katie Frame, European creative director, home, talked to licensees and retailers about DCP Home's creative process and its strategy for producing compelling product. She explained that is based around three core principles: Disney's properties, trends and consumer focus. Children have an emotional connection to Disney's characters, a connection that changes in nature as they grow older but which can remain to some extent for a long time. Using this emotional pull as a hook, DCP and its licensees then try to offer consumers choice, the ability to personalise living spaces and good quality products. Of growing importance to DCP is keeping up with trends, something that becomes increasingly important as its consumers grow older. Part of Katie's remit is to reflect prevailing fashions and styles in the product itself, and increasingly this is being carried out in local markets. Licensees were shown detailed mock room set-ups for various properties, allowing them to see first-hand the style direction and segmentation for each.
The bedroom is the heart of Disney Home and the infant demographic is key. New mothers feeling nostalgic about their own childhood are attracted to characters they grew up with and feel comfortable with. Winnie the Pooh is a classic example and NPD's License Tracker finds Pooh consistently the number one property for 0-3s. As well as current infant ranges in retailers such as Babies RUs and Mamas and Papas, Disney will be be producing a new Pooh range called Simply Sewn which firmly positions him in the infant market. 'We all know children are growing up more quickly, they are forming opinions earlier and this transfers into how they want their bedrooms to look,' says Daniel. As children grow older they begin to assert their personality and desires into their possessions. A young girl dreaming of being a princess can go some way to achieving the dream by decking her room out to look like a fairy tale castle, for example. Disney has a co-ordinated programme for its Princess property, incorporating everything from bed linen and dressing tables to cross category items like dress-up. At the New York Licensing show, chairman of DCP, Andy Mooney explained, 'for younger girls it's all about me. They are very literal creatures and really believe they are a princess. The role play consists of living the lifestyle of a princess, every moment of every day.' As children get older, character references become more subtle as the influence of fashion trends become more obvious. Looking at the Disney's mock-up room sets for Fairies, a property with a core audience of 6-9 year old girls, the design elements include detailed finishes with glitter and sequins. It is less about being a Fairy, and more about harnessing the positive attributes of the lifestyle: friendship, magic and mishchief. By the time we get to W.I.T.C.H. with a core audience of 8-12 year old girls, Disney is looking at trends first and applying the brand to them. It has a strong fashion theme with bold and funky graphics, lending itself to product with a social angle, as girls of this age begin to spend time alone with their friends. Beyond bedding and linen, which are the mainstay of children's homeware products, other profitable areas for Disney include cushions and wall stickers. Licensed furniture is also proving popular with consumers at the moment ('not everything, but one or two items in a bedroom is nice,' says Daniel). Interestingly, tableware also performs well at the moment, presumably because of the comfort children feeding themsleves for the first time can get from Disney characters. Retailers are getting behind homewares according to Daniel. 'Our big retail partners across Europe are talking about extending square footage,' he says. 'Traditional grocers are looking to grow their non-food categories, and homewares is an exciting choice to fill that extra shelf space.' When you consider that Tesco is set to become the UK's biggest non-food retailer by the end of the year, this is an important point. Disney has key relationships with the likes of Tesco, Asda and Carrefour, amongst others, and is able to offer direct to retail deals and specific design ranges to each. Disney products aside, retailers are vying for a slice of the homewares market. Tesco has just launched a homeware catalogue and will offer next-day delivery on everything from beds and sofas to kitchenware. Ikea, perhaps the most well known homewares retailer in the world continues to grow. Last year it posted global sales of $18.3 billion, up 17 per cent on 2004. In the UK, Asda has launched a Smart Price flat-pack range of sofas, chairs, tables and other items. A small bookcase costs just under A315. There is also a more expensive George furniture range on sale at some of the chain's largest stores. This confidence in homeware products comes as traditonal DIY retailers are increasingly looking to finished room makeover products like cushions, curtains and kitchenware rather than traditional DIY materials, to boost beleagured sales. They are hoping to attract the casual shopper, interested in enhancing their homes, as well DIY enthusiasts with a list of materials. So where is this interest from retailers coming from? One argument is the notion of 'nesting': we are spending more time with our families and want our homes to be comfortable, welcoming places that we are happy spending time in, away from the stress of work. A corollory of this is that people are prepared to invest more and more on improving their home. DIY shows like Grand Designs (which has spawned its own magazine and trade show) and Changing Rooms have helped to fuel this trend, along with magazine titles including Ideal Homes, Homes & Gardens and Good Housekeeping. To some extent, adults customising their homes have a connection with the young girl who wants her bedroom to be like a fairytale castle or the boy who wants his to replicate a pirate ship. Homewares allows adults as well as children to customise their living space, to make statements about themselves: 'I am homely', 'I have a good sense of style', or 'I am wealthy', for example. From designers like Calvin Klein and DKNY offering homewares, mostly in the bedroom, to Jaguar furniture in the living room and a whole array of celebrity chef-endorsed kitchen items, adults are buying into licensed products for their home. Unsurprisingly, Disney has not missed the opportunity in the adult market. Home Furnishings Magazine named Mickey Mouse among the "Top 50 Style Makers" along with the likes of Ralph Lauren and Donna Karen, and Disney has responded with a new style direction called Mickey Milano. Featuring impactful bold icons based on classic Mickey images, the range will target adults, a segment previously ignored by Mickey. In April, Disney launched a new high end furniture collection called Walt Disney Signature by Drexel Heritage for the US market. Inspired by Walt Disney's office and living room, it is elegant, stylish and devoid of any of Disney's traditional branding; a world away from Power Rangers curtains and Pirates of the Caribbean rugs. The range is selling well and Disney has plans to introduce it into the European market. The homewares market in Europe has positioned itself next to the traditional children's sector, and has initiated a timely response to the possibilites available for adults. After all, it's been a long time since we kept our Action Man duvet until we got our first girlfriend.
Subscribe and receive the latest news from the industry.
Join 62,000+ members. Yes, it's completely free.
You May Also Like
Loading..