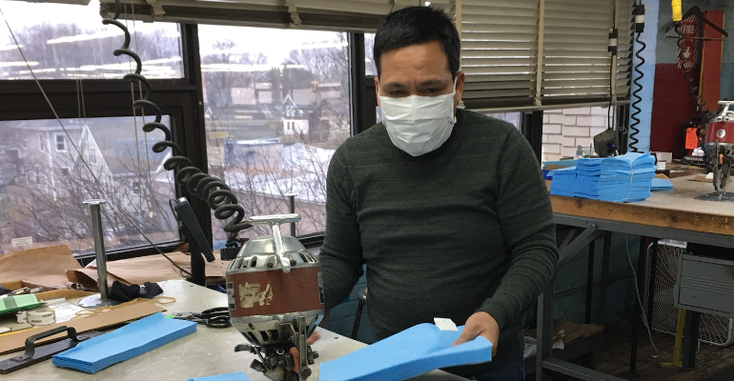 In response to the COVID-19 pandemic, Hickey Freeman Tailored Clothing has announced that it will begin production of protective face masks for the medical staff at Rochester General Hospital.
"We have hundreds of the best sewing machine operators in the country," says Stephen Granovsky, chief executive officer, Hickey Freeman Tailored Clothing. "When Rochester General made the request, of course we answered the call. We will do whatever it takes. This is a small contribution compared to the health care workers we are helping protect."
The HFTC factory is now manufacturing with an initial on-site staff, which will grow as needed. The facility had temporarily closed its operations to safeguard the health of the hundreds of employees who work in close proximity. New practices for distance and disinfection are being implemented to protect the staff brought back to make the masks.
HFTC announced the initiative on social media and has already received an outpouring of responses from more than 7,000
volunteers. HFTC is considering expanding its capacity by producing at-home kits for volunteers who have the skills and ability to contribute.
"I expected there would be people in the community who would want to help, but the response has exceeded anything I could have imagined," says Jeffery Diduch, vice president, technical design, Hickey Freeman Tailored Clothing. "In this time of crisis, Americans are ready to do what they can. It's truly inspiring."
Subscribe and receive the latest news from the industry.
Join 62,000+ members. Yes, it's completely free.
You May Also Like
Loading..