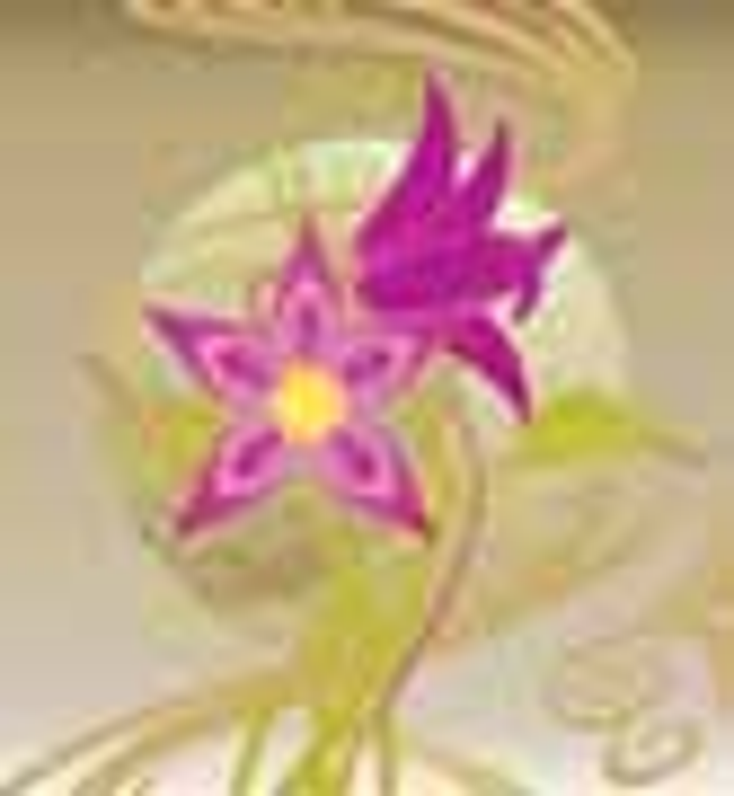 ]>
Pentland Brands Plc was founded in 1932 by Berko and Minnie Rubin as the Liverpool Shoe Company, a retailer and then a manufacturing business. When son, Stephen Rubin, joined the business in the 1960s he took the company into Asian sourcing and identified sport as a category that would become highly fashionable. In 1981 he acquired the now legendary share of Reebok that, ten years later, was to net Pentland over $700m. Andy Rubin is the third generation of a family business that started in the 1930s and now owns a portfolio of fashion, sport and outdoor brands that includes Speedo, Mitre, Red or Dead and Berghaus. It is also the worldwide footwear licensee for Lacoste and Ted Baker. Andy came into the business via Cambridge, Harvard Business School and the city in 1991, the year Pentland divested its Reebok shares to the tune of some $700m. Since then it has acquired distinct brands and developed them into new territories and new product categories. Andy talked to us about the perils
and possibilities of licensing and about setting your own standards at retail.
Since then the company has built a portfolio of highly distinctive sport, outdoor and fashion brands with global appeal. Last year, Pentland appointed Julia Massey as global licensing director, a move Andy Rubin says demonstrates the company's long-term commitment to developing the brands through licensing. 'We don't want thousands of deals immediately, but having Julia here means we can get our brands into a position in which they are ready to license,' he says.
We met Andy (dressed top to toe in Pentland brands) at the company's unforgettable headquarters, a state of the art building created with design at its heart, tucked inconspicuously next to a railway line in North London.
After the sale of its Reebok shares, Pentland was able to go out and shop for big brand names. Why was the vision to buy brands outright?
Because it was clear to us that owning and controlling our own destiny was a way of ensuring we did the right thing for brands at the right time, rather than being a distributor or a licensee, which we already had experience at. We also wanted to be able to grow globally.
What influenced your choice of which brands to buy?
We set about finding brands that were strong niche players, with international potential, but which had been under-invested or lost their way so that we could apply our brand management expertise to help them reach their potential.
Is licensing a necessary evil for brands like yours?
No, I think licensing is more positive than that. The test of non-core licensing is to ask, 'will this enhance the brand equity or have a negative impact?'
But isn't licensing anathema to the credo that brands should keep to a limited number of core competencies ?
There is a difference between what you can do yourself and what you know the brand can stretch to. We know categories like footwear and clothing as well as anyone but we don't know about eyewear or MP3s. If these categories are relevant to the brand then licensing is a good thing. Our role is to make sure we don't stretch things beyond where the brand can go-there's only a certain elasticity.
How do you prevent over-licensing a brand?
You have to be careful. Being a private company helps-it means we don't have to focus on short term revenue and we don't have to do something if it doesn't enhance the brand.
Have you been in the situation where a brand is running away with you?
Yes, we've got brands whose business we could double or triple but we're saying no. If you see the curve going sharply upwards, you know what the other side of the curve looks like. So you have to control production and distribution very closely and try to soften the curve.
When can you start to license a sport or fashion brand?
When the brand is well established in a market and well known for its core category. You can think of examples where brands have entered the UK market with a licensed product before the core product. Then you risk core products coming in on the grey market and it's hard to maintain the brand positioning.
If we want a global licensing deal we need the brand to have global awareness and maturity to make it attractive to the right licensing partners. Some of our brands are at that stage or close to it, others are not yet. Since Julia's been on board, she's been brainstorming brand by brand to see which products fit or don't fit and compiling a list of the categories appropriate for each brand.
Do you think the current business model for licensing will stick? Would you ever own a licensee, for example?
I think the model works if you have like-minded partners. You can see it working with Lacoste and Ted Baker-Lacoste products are 100% licensed, thanks to a philosophy of working with the best worldwide partner for each category. But every Lacoste product is on-brand and in the right retail and positioning. Ted Baker is the same, good at partnering with the right people. But unlike the global-scale partners of Lacoste, Ted Baker is often with smaller, entrepreneurial companies that are passionate about the brand. We've been able to be appropriate to both of them.
As a brand, how much do you have to think like a retailer?
Retail is a big challenge. I can't think of a brand in sports or fashion that I admire that doesn't have its own retail, because everyone is frustrated with the lack of good presentation out there. The way our brands are presented to the consumer is controlled by the retailer and we have only limited influence over that.
So how do you get retailers to do the right thing for each brand?
With the big brands we have made sure there are retail sites around the world to set the standards and tell the brand story-Speedo in Covent Garden, for example. Retailers can use these for inspiration in their own shops.
How can you achieve more for the brands at retail?
By encouraging our partners to do more-we're not experts at retail ourselves. There are 200 Speedo shops worldwide, for example, but run by third party distributors.
Will there be more brand shops in Europe?
Hopefully yes, either as flagships or with partners. We're not looking to compete with retailers, it's more about presentation of the brand. We'll also be doing more with the presentation of our brands on the web, where we're completely in control of it and able to start conversations with our consumers.
Are any of your brand websites functioning like this yet?
The smaller fashion brands we've brought recently, like Boxfresh, One True Saxon and Medium, already have a strong sell to consumers online-it's been natural way for them to grow their business. With the bigger brands, Speedo etc, we are creating communities involved in the sport, with information, competitions, bulletin boards, chatrooms, links to official sites etc.
The Pentland brands are very famous but why is there no 'brand Pentland'?
Because we don't see Pentland as a brand! If we do, it's as a trade brand. We want partners to know that a Pentland brand has certain credentials. But we want the consumer to see each brand as a specialist, an individual.
How does it feel to be the actual owner of a brand such as Speedo?
In 1990, when I was still at business school, I wanted to do something in the summer. My father said, 'there's a brand I think you might be interested to look at,' and it was Speedo. As a keen swimmer and water polo player, it was incredibly exciting for me. If you're in that world, it's the iconic brand. So I went to Australia to negotiate with the receiver. It was wonderfully exciting (until we announced it in Australia, where they were not too happy about a British company owning their brand!)
So owning a brand is very exciting. And there's also a sense of privilege.
Is it harder to stay on-brand as you get more partners? Do you just become brand policemen?
Part of our role is to be the brand guardian, but this is an important part of what we do everyday anyway not just with partners but also with new people in the company, for example. The way the brand looks must be in everyone's heads not subject to an individual's view.
How do you hold on to that brand knowledge internally-without it being diluted or diverted by new ideas, or new people?
That's a good question. It's a combination of building a culture of excellence, a passion for the brand, attention to detail in products and making sure the teams that run the brands are appropriate.
What freedoms does being an owner bring?
We were a public company until 1999 and had to think very carefully about everything we did, to ensure the city's approval. There weren't many listed companies like us; first we were quoted in the shoe and leather sector, followed by a time in miscellaneous. Very few people in the city understood the concept of owning intellectual property. Now, we have no outside shareholders and no debt. So we have huge freedom.
How does being a licensee help when you are looking for licensees for your own brands?
As a licensee, we treat the brand as if it's our own, investing in it and building it. This is our 15th year of being the Lacoste footwear licensee and if you went into the team now you wouldn't know we were licensees. We nurture the brand as if it's our own.
This makes us attractive to licensors and it makes us demanding on licensees but in the right way. Our conversations with licensees are more likely to be about brand equity and positioning than revenue. The first question I ask when Julia suggests a licensing partner is not what they're offering, but what is the distribution strategy; how will the brand be positioned?
Which of your brands do you like best?
People often ask me this but I can't answer-you can't ask me which of my children I like best!
So which brand do you think is most like you?
No I'm not answering that either!
You're wearing a mixture of all your brands!
Yes, there are certain brands I identify with and am comfortable wearing and others that I know aren't targeted at me.
Do you agree that "brands are the new entertainment content providers"?
This is a very interesting angle. I think it's all about building relationships with your consumers. For example Berghaus and Speedo are living in very specific worlds. There's no reason why, via the web, Berghaus can't be the content provider for people involved in outdoor activities, rather than logging on to a generic information provider.
How are you becoming content providers at Pentland?
I like the saying, 'the consumer has the remote control' and with two teenage children I know how differently the next generation consume and engage with its media. They edit out the ad messages, so we are having to engage with them in cleverer ways. Being content providers is about building communities that consumers want to be part of rather then be marketed to, so that your brand is part of their life, rather than just what they choose to buy.
Which all comes back to licensing. We don't want to just sell swimmers swimwear. We want to come up with products that are suited to their lives and lifestyle. Hence the Speedo MP3 player, because we know that swimmers pound up and down the pool for hours and hours. A waterproof MP3 player is a product that will make a very big difference.
Is today's throw-away society compatible with the authenticity and long lasting nature of brands like Brasher or Berghaus?
What's going on in the market is polarisation. At the top end people are prepared to pay a premium for authenticity and for luxury. At the other end people want absolute value, which is where fashion retailers are proving themselves to be expert. Consumers are mixing the two up, accessorising expensively, which is good for some of our brands. But the active market is different. The throwaway thing is irrelevant-you want something that lasts and works. The one place we mustn't be is stuck in the middle. We must be different and be better.
Why has it taken you so long to create your own brand with Clerk and Teller?
People would always say to me, 'we've got such good brand management experience, why don't we create one of our own?' So we did. From a number of ideas we generated, Clerk and Teller resonated particularly strongly. It's easy for anyone to source good product now. You need to source really great product and have a good story-in this case, about two bank employees (the clerk and teller) who design clothes at night.
How will Clerk and Teller develop?
We'll take our time and be consistent in everything we do. We'll seed the brand through small and niche retailers for a while then expand to footwear, to other markets like Japan, the US and Germany. Then we'll look at licensing products such as cufflinks or luggage.
How do you keep creativity fresh here?
Internally we do it by constantly raising the bar, by never being satisfied by what we've done before and by keeping people challenged creatively. We also introduce fresh talent every year from a pool of new graduates on one year contracts. At the end of the year, if they are good enough, they get recruited into one of the brand teams. Externally, the market moves so fast and there are so many good people out there that you have to keep up. Creatively we're all swimming against a very strong current and if we stand still we'll be dragged backwards.
What's your dream licensed product?
As a swimmer, I'm particularly passionate about the Speedo MP3 player so this is a product I'm very keen to crack.
What would your advice be to a brand wanting to start licensing?
The very best piece of advice is to be clear what your objective is. Is it about brand building or about money? Because the two are not always compatible. And also being clear about your time frame. Being too hasty can put your brand equity in jeopardy. The late Bernard Lacoste was a master of licensing and he had a favourite phrase, which was 'step by step'. He was very conscious of not growing too fast. Finally, take your time to find the right partner-be clear what your criteria are for a great partner and then go and seek them out.
Subscribe and receive the latest news from the industry.
Join 62,000+ members. Yes, it's completely free.
You May Also Like
Loading..