Snack Attack!
Snack Attack!
]> Big food brands get serious about toy snack makers. Some of the largest snack brands are showing a voracious appetite for toy brand extensions, particularly tre

]>Big food brands get serious about toy snack makers.

Some of the largest snack brands are showing a voracious appetite for toy brand extensions, particularly treat-making machines.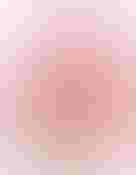 In late July, the Cracker Jack Popcorn Factory landed in some Toys "R" Us stores in the Northeast, a full month or so before anticipated. At press time, another five food-making toy devices with brand names such as Kellogg's Rice Krispies, Hershey's, Double Bubble, Charms, Jell-O Frozen Pudding Treat Maker, and ICEE are debuting at mass and toy specialty stores across the country, and all are priced at $25 or less. By spring, the first Hostess Cupcake/Twinkie-making toy will be available on shelves, and Campbell's Soup will have announced its partner for a comprehensive food toy program for 2003. General Mills, parent company and trademark owner of several kitchen staple brands such as Betty Crocker, Pillsbury, and Cheerios, is "absolutely interested in exploring partnerships for the food play aisle," says Leigh Ann Schwarzkopf, General Mills' manager of trademark licensing. Why the rush into this category, which for nearly 40 years has been dominated by the unstoppable, untoppleable Hasbro-owned Easy-Bake Oven? "Packaged goods manufacturers spend tremendous amounts of money building brand imagery and recognition with adults and children alike," says Gina Raphael, president, Los Angeles-based Siren Marketing, an agency that works with rights holders such as Hershey Foods and manufacturers. "Extending these equities into toys and other merchandise for kids is fun, brand enhancing, and profitable." Ever vigilant in the search for powerful properties, especially for the critically important, fourth quarter/holiday selling season, toymakers have been heavily pitching the big trusted food brands ever since Wham-O struck gold with its branded Baskin-Robbins ice cream maker a few years ago. In the last five years, more snack brands than ever have opened their doors to licensing talks, and that was sweet music to many toy resources. "In the toy baking segment, you can't go up against Easy-Bake without a strong licensed name," says Dan Pottick, president, Sky Kids, a Cresskill, NJ-based toy manufacturer and Hostess Oven licensee, which for decades has been a food role-play toy resource for brands such as Baskin-Robbins, Kentucky Fried Chicken/KFC, Pizza Hut, and Burger King. "That said, there's a tremendous amount of creativity going on in the segment right now."Just Like Mom & DadAccording to marketers, kitchen playthings are beginning to appeal to more consumers than just the little ones wearing pigtails. Young boys now have hearty appetites for snack-making toys. "Kids watch mom and dad in the kitchen, and they want to role-play. Not just girls-I think kitchen fun is shared by both boys and girls equally," says Michael Tabakin, Toys "R" Us director of corporate marketing and licensing. "The greatest chefs of the world have their own TV programs, and some of them happen to be men. Think of what Emeril has done to create excitement in the kitchen."
"There's been a shift in gender," concurs David Fergenbaum, vice president, marketing, creative play brands, for Hasbro, owner of the Easy-Bake Oven trademark. The oven sells about a million units year, and has sold more than 50 million ovens over its lifetime.
Ten years ago, the food-related toy category appealed 90 percent to girls; 10 percent to boys, Fergenbaum says, but now it's more like 75/25, with girls leading. "Boys have just as much natural tendency to cook, but there's been an absence of toys and perhaps an unwillingness from the boys to admit their interest."
But times are changing fast. Hasbro has taken on the license for the gender-neutral Kellogg's Rice Krispies Snack Shoppe (one of the few snack makers that requires no batteries or electricity, just gravity, water, and about five minutes to allow the wet mix to coat the rice cereal) and just launched the Quesy Bake Cookerator, a boy-friendly version of Easy-Bake that cooks up treats such as Mud 'N Crud Cake.
"We try to identify untapped niches in the marketplace that appeal to both boys and girls, and Charm's
Blow Pop and Double Bubble certainly have dual appeal," says ex-Hasbro executive Lloyd Mintz, a principal with Wellesley, MA-based licensing consultancy Nine Oaks Group, speaking on behalf of his client, Natural Science Industries (NSI). West Hempstead, NY-based NSI, a craft and activity kit maker and licensee to property owners such as Scholastic and The Smithsonian, recently took its first toy food steps. Concord Confections just gave the green light for the Double Bubble Bubble Gum Factory. Synchronicity, Kennebunk, ME, which handles Tootsie Roll Industries' licensing, chose NSI to make the Charms Blow Pop Lollipop Shop.
Touch of Nostalgia
It is also the first foray into food making for licensees such as Toronto-based Spin Master Toys, maker of the ICEE and the Hershey's Chocolate Magic maker, and for Sky Kids, a licensee for the Hostess Oven.
"Choosing Hostess was a no-brainer," says Sky Kids' Pottick, "What kids wouldn't want to whip up Twinkies with their very own Twinkie machine, whenever they wanted?"
Plus, Sky Kids has a nostalgia-rich property on its hands, and both the licensor, Interstate Brands, Kansas City, MO, and the licensee sense the toy might appeal to folks much older than the ones watching Saturday morning cartoons.
"Everything Hostess creates is centered on kids and fun, so it's logical that we make that step to make product that entices children, and maybe from a heritage perspective, the adults, as well," says Mike Redd, vice president of marketing for Interstate Brands cakes, which includes Hostess, Dolly Madison, and Drakes. Nancy Bailey & Associates, Coral Gables, FL, is the licensing agent.
No Guarantees
But like in every licensing deal, a great brand name linked with a great manufacturer does not guarantee success. Products must have a point of differentiation, cautions one agent or the item will die in the shadows of the Easy-Bake Oven.
The Mrs. Fields cookie maker, last year supplied by MGA (but Wham-O prior), couldn't compete with the Easy-Bake, most likely because the product was too close in function to the girls' dream oven, which also makes cookies. Some say Mrs. Fields' brand glow had lessened a bit by the turn of the millennium.
As Spy Kids' Pottick reveals, "There was a time in 1990s when Mrs. Fields had a mystique sort of like what Krispy Kreme has now, but then it passed. It's like what David's cookies once had in the 1980s."
Will Winston-Salem, NC-based Krispy Kreme-the latest sweets chain to capture the hearts and bellies of the nation-have a toy product presence on shelf next year at Christmas? Will any, besides Easy-Bake, be in toy aisles two years from now? TRU's Tabakin says sales performance naturally dictates shelf space, and he can't even begin to address sell-throughs until October. So let the bake-off begin.
Subscribe and receive the latest news from the industry Article
Join 62,000+ members. Yes, it's completely free.
You May Also Like
---