Diageo's Baileys, Guinness Taste New Extensions
Diageo's Baileys, Guinness Taste New Extensions
Beanstalk will bring the alcoholic beverage brands to new categories through lifestyle and gift partnerships.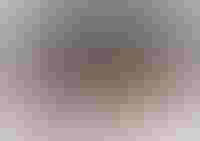 Beanstalk will bring the alcoholic beverage brands to new categories through lifestyle and gift partnerships.
Beanstalk, the exclusive licensing agency for Diageo, the company behind brands such as the premium Irish alcoholic beverages Baileys and Guinness, is continuing to expand the product portfolio for the company by adding several new lifestyle and gift extensions for both brands. With 40 global licensees already on board for the Diageo program, Beanstalk, which has managed the program since 2014, is adding to that roster with recent deals.
With an established consumer product program underway for Baileys that includes ice cream, chocolate and coffee creamers, Beanstalk is taking the Baileys brand even deeper into adjacent categories such as sweet treats and expanding the flavor options and distribution for its coffee creamer products.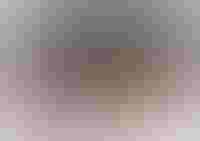 Due to the liquor's distinct flavor profile of Irish dairy cream, Irish whiskey, cocoa and vanilla, Baileys lends itself organically to a range of confectionery products, a category the company has invested in for more than 15 years and that is embraced in over 30 countries. The current Baileys sweet treats line includes collaborations with partners such as Unilever for Baileys Magnum ice cream and General Mills for Baileys Häagen-Dazs ice cream.
But officially licensed partnerships are not the only place that Baileys is finding resonance with consumers.
Diageo says that DIY recipes are also booming for the brand and could even possibly end up on retail shelves.
"We love that consumers experiment with Baileys and post their creations to social media," says Declan Hassett, senior licensing manager, food, Diageo. "These recipes are a testament to the versatility of the Baileys flavor profile, demonstrating how easily Baileys can extend to chocolate, desserts, ice cream and coffee. Fan-based DIY recipes inspire the ways in which we think about our existing and future licensing programs."
For the first time ever, Baileys will also launch a seasonal coffee creamer flavor in the U.S. Longtime licensee HP Hood will debut a limited edition Hazelnut Caramel Blondie flavor, which will join the 14 other variants available year-round and three other seasonal holiday products. The new flavor hit retailers early this year.
In Europe, Baileys has teamed with dairy producer Arla to create two new products–Baileys Pouring Cream and Baileys Extra Thick Cream. The items launched at European grocery stores during holiday 2015 and were supported by a promotional campaign that included in-store sampling events at 51 U.K. supermarkets.
Down under, Diageo, with the assistance of Beanstalk, extended Baileys even further with more ice cream flavors available for distribution at Australian independent stores and supermarkets such as Woolworths and Coles. Flavors like burnt toffee and chocolate, as well as Baileys cream and custard from partner Bulla, hit the market last fall as an exclusive holiday item.
According to Hassett, forward initiatives for the brand include testing for almond milk-based Baileys desserts.
Looking to Guinness, Beanstalk is building on the existing savory food extensions for the brand.
In North America, licensee High Liner Foods recently released Guinness BBQ-glazed Atlantic salmon for distribution at Costco wholesale retail locations across the U.S.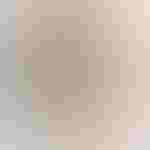 "The association with Guinness and seafood is longstanding," says Hassett. "The natural saltiness of seafood naturally complements the malt, roast, caramel creaminess of Guinness."
Other extensions for the brand include a chilled steak slice collaboration with U.K.-based pie and pastries manufacturer Holland's Pies for the convenience store market, which hit stores in April. (This is building on the existing Holland's Pies program that is sold at major grocers throughout the U.K. including Tesco, Sainsbury's and Morrisons.)
And AB World Foods has created a Guinness-inspired table sauce that will fully roll out across the U.K. late this year. It is currently served as a table top condiment at 36 O'Neill's pubs and in major Irish grocery stores such as Spar & Centra, Supervalu and Dunnes.
Says Hassett: "We will continue to showcase our brewing credentials by releasing some interesting beers developed in our pilot plant in St. James's Gate while also focusing on delivering great looking and great tasting Guinness draught wherever consumers are looking for great beer. To support our robust portfolio of proteins and snacks, we will be launching an even broader portfolio of licensed food that showcases the complex and delicious taste of Guinness, including appetizers and desserts.
Subscribe and receive the latest news from the industry Article
Join 62,000+ members. Yes, it's completely free.
You May Also Like
---