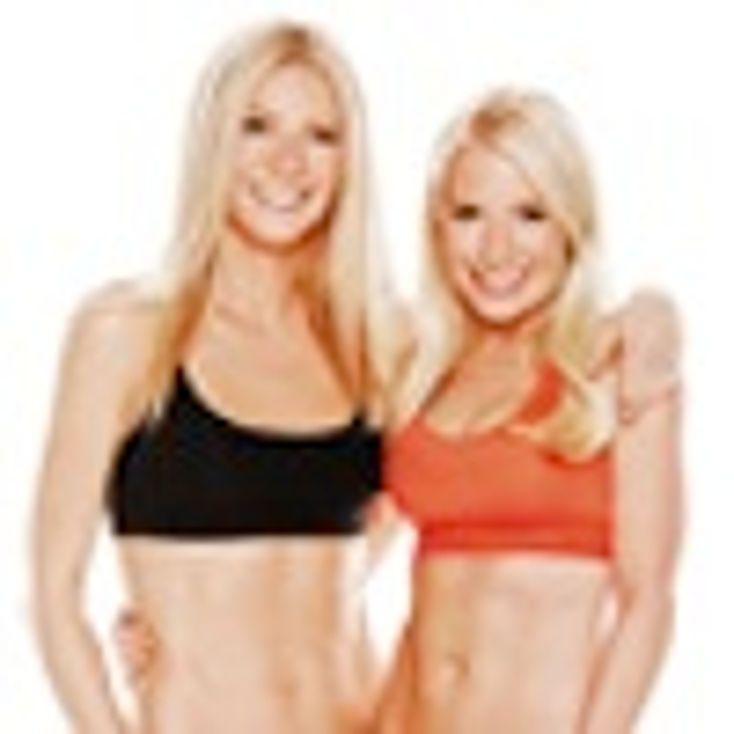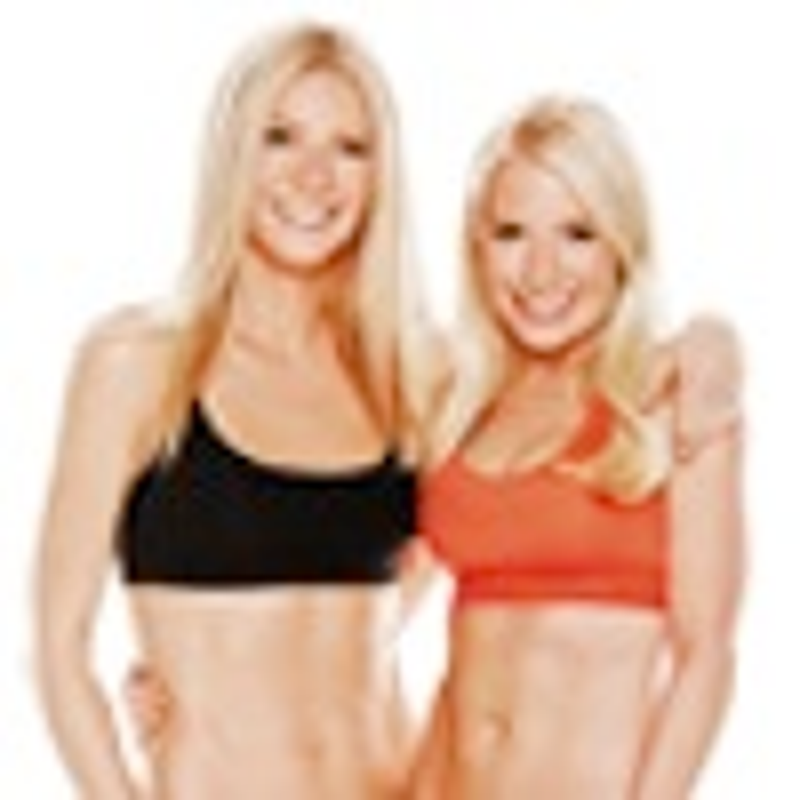 Gwyneth Paltrow and Tracy Anderson
Gwyneth Paltrow and Tracy Anderson, co-founders of the Tracy Anderson brand, are teaming up to build a comprehensive licensing program that includes consumables, apparel and lifestyle products.
When Tracy Anderson was knee deep in researching a fitness regime that she believed would revolutionize a women's wellness and body shape, she had no idea how one celebrity would ultimately influence her life and career.
Conversely, Gwyneth Paltrow had no idea how one fitness expert would solve her dilemma of how to lose the extra baby weight from her second pregnancy and keep her looking super fit.
Anderson, who battled the constant challenge of weight gain as an aspiring dancer, was originally influenced by the therapy and exercise regime that her ex-husband, a professional athlete, had followed to rehabilitate after a lower back injury.
"I gained 35 pounds during school, and it kept me from excelling at the one thing I had worked my whole life to do, and it didn't seem fair," Anderson recalls.
It became
her passion and purpose in life to find a solution that could benefit all types of women and improve their lifestyle and self-esteem.
Paltrow, who was frustrated trying to lose 20 pounds after her second child was born in 2006, admits she had tried just about everything to get back to her pre-pregnancy weight with minimal success.
"After I had my second child, I had about 20 pounds to lose and I had a very difficult time. I had always been fit but I couldn't get the weight off or change my body shape. And then I met Tracy," Paltrow recalls. "In my first 10 days, I lost 11-inches and became obsessed with the program while filming the first
Iron Man
movie. I could not believe the results as all the problem areas I had were disappearing. I was getting the body that I never thought I would have. Every woman should have access to this program."
With Tracy's program, Paltrow lost weight, changed the shape of her body and become a true believer in Anderson's regime. She told Oprah about it one afternoon and the rest, as they say, is history.
Paltrow and Anderson quickly bonded and become partners in a business that now has the potential to become a major player in brand licensing. Over the next five years it could represent as much as $1 billion in retail sales of licensed merchandise.
So that's the edited and concise version of what really is a wonderful, feel-good story of two women both searching for lifestyle solutions personally and professionally that now millions of women–and soon to be men–around the world will be a part of.
Through her research, which began in the late 1990s, Anderson slowly established the basis for her fitness program and since 2006, when she hooked up with Paltrow, the two have continued to build the Tracy Anderson brand franchise. It's been a slow and meticulous process over more than a decade that is now about to enter an accelerated growth phase that will encompass a global brand licensing program comprised of diverse products including apparel, accessories, food and beverages, co-branding and fitness studios.
Several recent initiatives exemplify not only the positioning of the brand, but also its potential for new products and brand licensing in the future:
New logo–Paltrow says the logo represents the brand in a strong, clean, simple and iconic way.

Program for men–The Tracy franchise is moving into the male sector in the next few months with six new programs for men.

Food delivery program–A daily meal program was recently launched in Los Angeles, Calif., with plans to expand it nationwide over the next few months.

Apparel–A new fashion line of exercise leggings was recently introduced in several capri styles.

Studios–Paltrow and Anderson opened a flagship fitness studio last month in Brentwood, Calif., joining other locations in Studio City, Calif., Water Mill, N.Y., and New York City, with private training offered in London.
The timing for expansion is right as Paltrow's celebrity is as popular as ever considering the recent release of
Iron Man 3
in which she once again plays character Pepper Potts; a new cookbook,
It's All Good: Delicious, Easy Recipes That Will Make You Look Good and Feel Great
, released in April; and her recognition by
People
magazine as the World's Most Beautiful Woman for 2013.
In addition, Anderson has continued to develop a huge audience and enhance her reputation with a library of DVDs, consumer products and an online community.
Paltrow and Anderson also appeared on the cover of
Redbook
magazine in January.
Over the past several years, the Tracy franchise has grown in popularity slowly but surely as more and more women have adapted the Anderson program. In 2007, the first DVD was released, and then Paltrow and Anderson appeared on Oprah and the brand entered a new phase of growth.
"That's how we started to reach a mass audience," says Paltrow.
Subsequently, the Metamorphosis Program was developed based on four different body types, an infomercial was created and various new DVDs were released.
Despite their success and popularity, Paltrow and Anderson have remained very conservative and cautious regarding growth.
"What makes a brand sustainable and important is authenticity, growth control and never just a quick grab for cash, which dilutes the brand," says Paltrow. "Everyone wants a piece of it because of how well it works. When you have a brand like this, you have to guard your brand whether it's being protective of our IP or really being ambassadors of the brand in a careful way. Understanding that women trust us and having deep respect for that trust and faith they have in both Tracy and myself and the method is important."
"If you look at the big brands that have been sustainable over time it's quality, trust and authenticity and that's exactly what we are trying to provide," Paltrow and Anderson agree.
"The main goal is to make the brand accessible to everyone as a proven method that can transform your body at every price point, from the free content on YouTube and other sources, to the DVDs, to the studios, which are on the high-end," Anderson explains.
Understanding the customer has been essential to expanding the Tracy franchise, and this philosophy hasn't changed since Anderson began her business.
"We keep responding to customers, which is happening in a very organic way. We always listen and interact with our customers," says Anderson.
Both women agree that the growth capacity is limitless at this point in every category including apparel, an area they say they haven't even scratched the surface of yet.
The Tracy brand, which is still in its infancy and poised for extensive expansion, will be exhibiting at Licensing Expo in June to "explore every conceivable option," says Paltrow.
"It's the perfect way to position the brand among a different groups of businesses. It's an interesting place for us to explore relationships and see what kind of partners might be a good fit for us," explains Paltrow. "Tracy is at the forefront of the wellness trend. We would like a strategic partner to come in with capital and help us expand the way we want to expand as long as they are able to respect the way we have built the brand so far and truly understand what we stand for."
This high profile award-winning actress and well-regarded fitness guru, who met by happenstance seven years ago, seem to have the perfect partnership and positive outlook needed to expand the Tracy brand worldwide well beyond its current market position.
Based on what Paltrow and Anderson have already accomplished, the future of the Tracy franchise offers unlimited potential for products and partners, and this brand could quickly become one of the hot new stars of brand licensing.
Endless Opportunity
In yet another extension of the Tracy Anderson/Gwyneth Paltrow brand partnership, the duo are also teaming for a digital AOL series, "Second Chances."
The 10-episode series will profile the stories of women who overcome adversity. The show will be produced by Ryan Seacrest Productions, helmed by omnimedia entrepreneur Ryan Seacrest. The series is exclusive to AOL.
"Second Chances" is just another example of the infinite growth possibilies and will further lend exposure to the growing Paltrow/Anderson brand, strengthening awareness and lending more and more clout to the globalization of the franchise.
Paltrow and Anderson (along with hairstylist David Babaii) are also teaming for a blow dry salon out of the Brentwood, Calif., flagship Tracy Anderson studio. The blow dry bar is exclusively for gym members.
Another helpful and impactful win for the brand is Paltrow's personal branding, such as
Goop.com
, a weekly lifestyle publication that offers tips on fashion, cooking, travel, wellness and culture. Goop is also branching out into products as well–it premieres one exclusive limited edition brand collaboration weekly, ranging from clothing to beauty products and everything in between.
Subscribe and receive the latest news from the industry.
Join 62,000+ members. Yes, it's completely free.
You May Also Like
Loading..