There is a busy little monkey in the marketplace, and his name is Julius.
Saban Brands' Paul Frank brand, led by character Julius the monkey, is looming larger than life these days, with high-end partnerships, mid-tier expansions and entertainment launches in the pipeline.
Developed out of a garage in Southern California, Paul Frank was launched as an independent, handmade range of wallets and small accessories in 1997. Saban acquired the brand and its lengthy catalog of art and design in 2010, and has since steadily grown the brand across all categories.
"The Paul Frank brand is very unique in that it's elastic in its appeal–male, female, toddler, adult, hard goods, soft goods–it's driven by the strength of its design," says Elie Dekel, president, Saban Brands. "There is no television or publishing to support it (although it's coming), but yet the brand has spread around the world."
And Dekel might be considered modest when he describes the strength of the brand.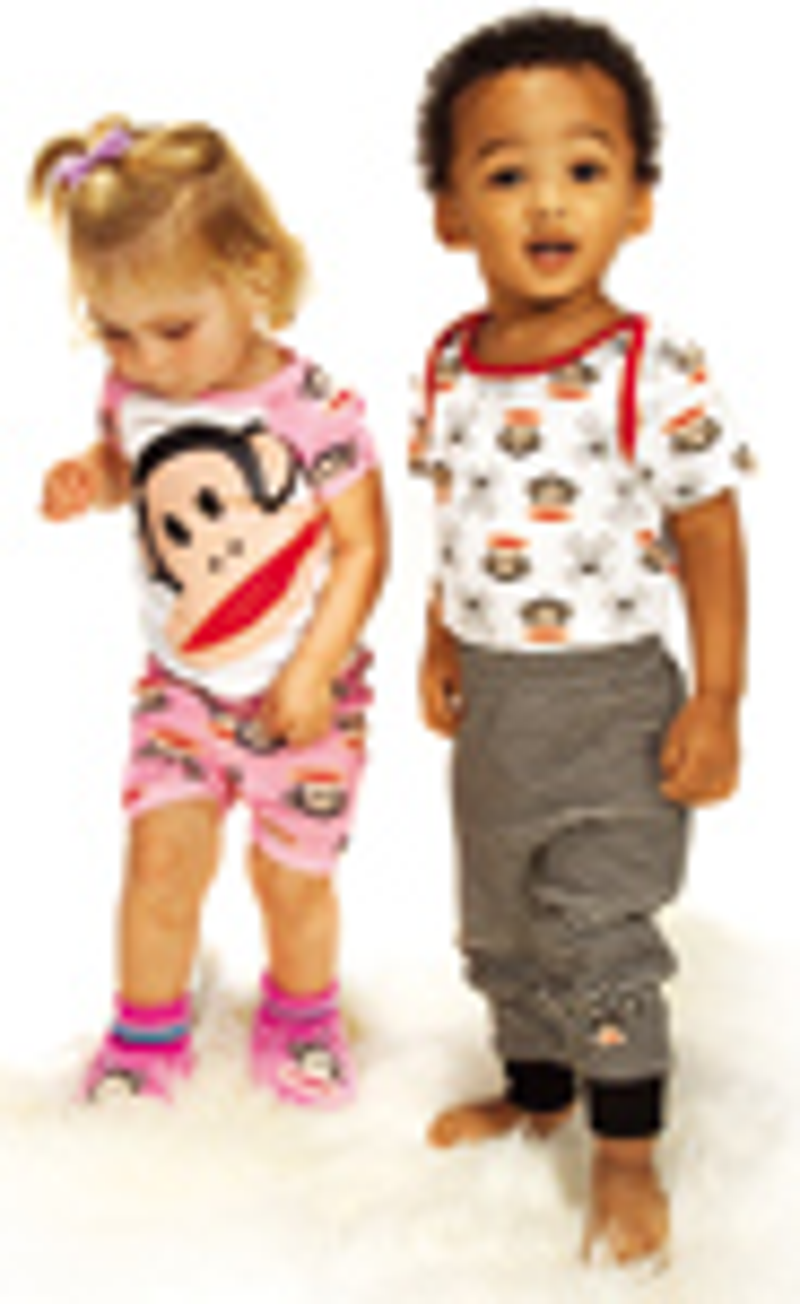 Last year, Saban brokered a
deal with Shanghai Romma, naming the company master apparel licensee for China. The deal also gives the brand a retail presence–Shanghai Romma is launching a minimum of 60 stores over the next few years, establishing Paul Frank solidly on Asian soil.
"We're opening two to three stores a month now there for young women and men, and will open up children's stores soon," says Dekel. "We see the brand has very far reach."
In North America, Paul Frank is a force, and there are no shortage of deals and partnerships for Saban to announce. The focus remains largely on expanding the brand and making it accessible to all, from infants to kids to tweens and adults, with a reach from specialty retailers to mid-tier and beyond. Currently, the brand has more than 45 licensees signed on in 25-plus categories through multiple channels of distribution in the U.S.
Most recently, Saban paired with Babies 'R' Us for the launch of Small Paul, a collection of infant and toddler apparel and accessories, which debuted May 23. The merchandise is receiving its own designated shop-in-shop within national retail locations, with products such as branded bags, backpacks, footwear and hosiery, along with a Julius plush. Hard goods are expected for a phase two expansion, says Dekel.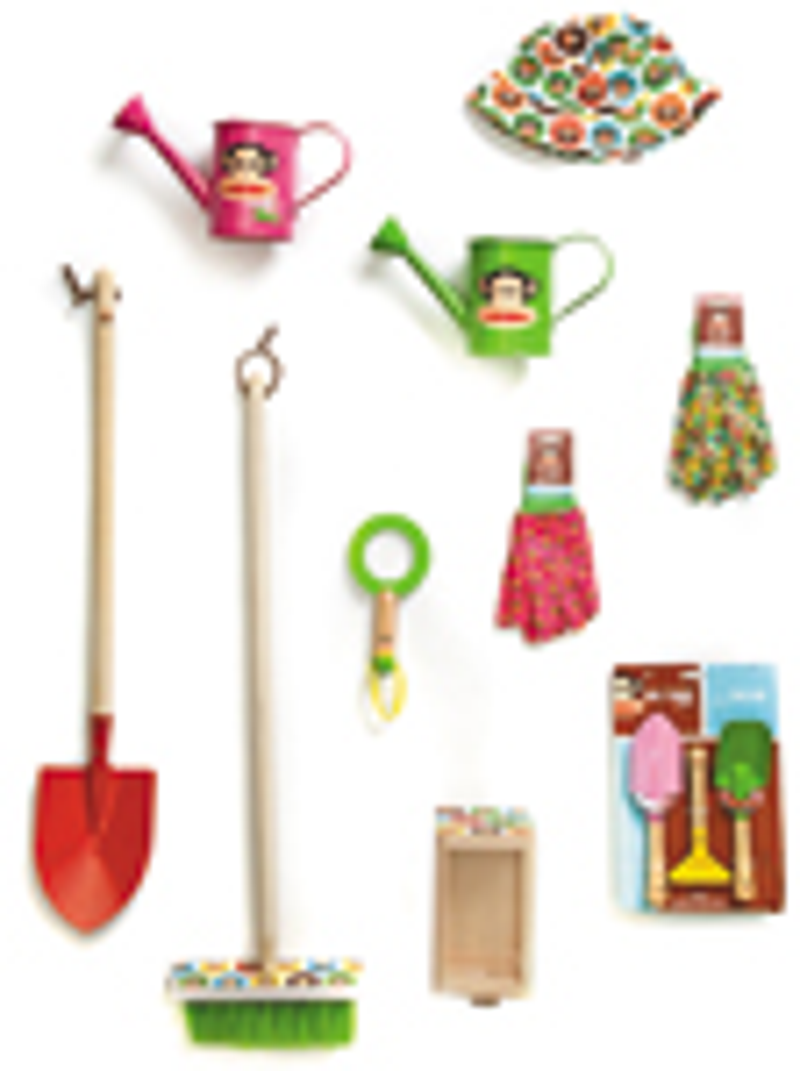 "Paul Frank is a young adult brand that is premium priced, but we are now in an approach to reach more mid-tier retailers," says Dekel. "We are seeing the brand exceed all expectations. In addition, we are establishing a new brand within the Paul Frank universe that is coming in the form of entertainment. It will help us to better further and segment the brand into preschool and infant, and provide a platform for the brand to thrive."
Preschoolers will soon see Julius on the small screen, as Saban readies to launch "Julius Jr." (working title), a 2D animated show, in 2013. Older children and adults will get a Julius animated primetime special, already in the works, set for debut this December.
Paul Frank is also heading into the high-end home furnishings market with a partnership with Najarian Furniture Company, announced in March. The collection will target toddlers to teens (and beyond as Paul Frank's appeal is really cross-generational), and include complete bedroom sets, storage cubes, stackable ottomans and desk chairs, ranging from $49-$999. The brand is debuting soon and is receiving national retailer support, says Dekel.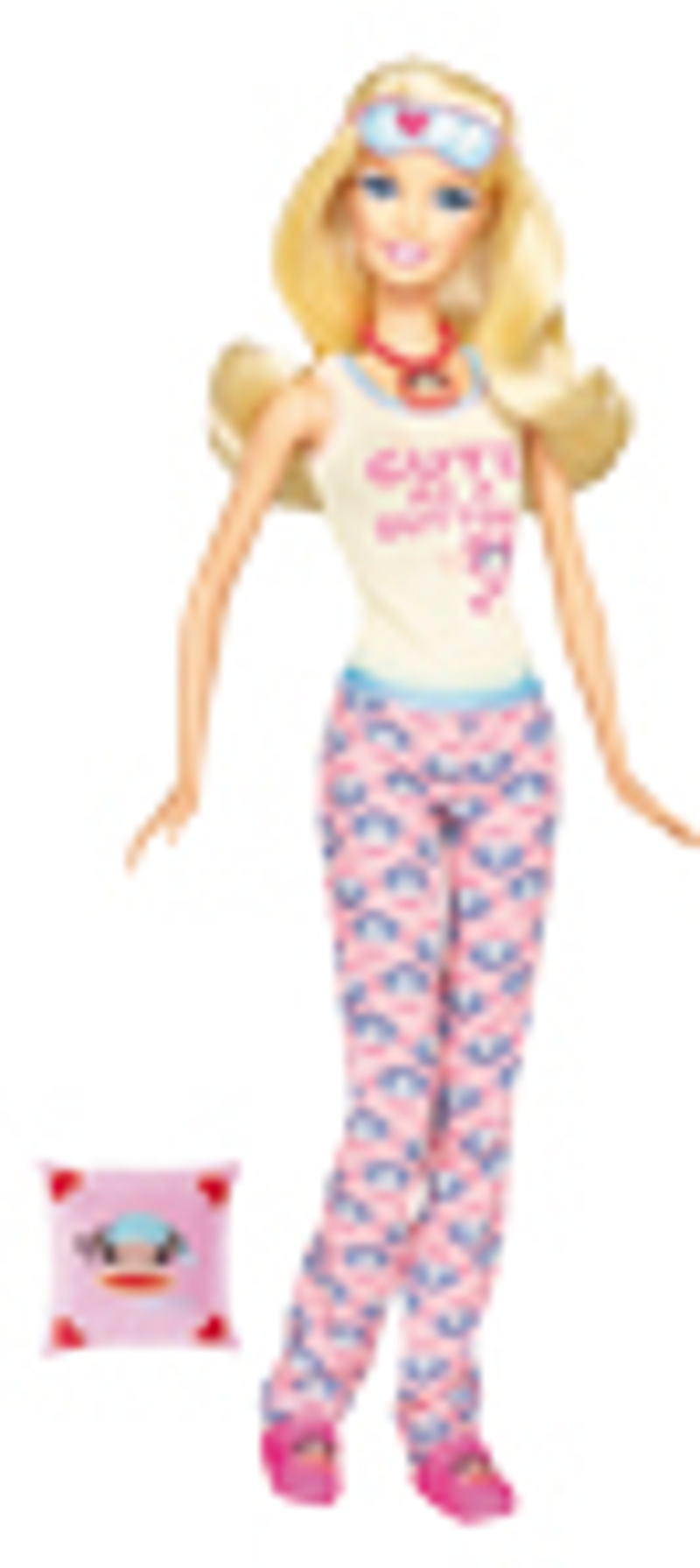 Paul Frank has also paired with Mattel for a Barbie Loves Paul Frank collection. The collaboration made its debut this past spring exclusively at Target and includes both Barbie and Ken dolls and a decked out Barbie bedroom set. Barbie is fully accessorized in Paul Frank pajamas, while Ken dons Paul Frank music-themed duds.
And it doesn't stop there.
Paul Frank has gotten into the garden space with a 16-piece set of tools for children. The range, made in partnership with Toysmith, was available at retail between February and April.
Forthcoming is a range of golf gear, dubbed appropriately Paul Frank Golf, targeted toward adults and "legitimate golf players," that will launch this summer, and Julius is heading to college with a collegiate apparel collection from Jones & Mitchell.
There are also mobile tours, participation in film and music festivals, charity contributions and social media campaigns all in the game plan for the brand and steadily being implemented.
"The dual gender nature of Paul Frank is widespread in its appeal," says Dekel. "Although the brand is based on youth culture and gift giving is a brand ethos, the brand is accessible, joyful and there is a quality component that urges a sort of conversation and expression.
"I've been blessed to work on many brands in my career, but Paul Frank has been the most surprising and enjoyable experience because of its flexibility and the delighted response from consumers," he continues.
Subscribe and receive the latest news from the industry.
Join 62,000+ members. Yes, it's completely free.
You May Also Like
Loading..