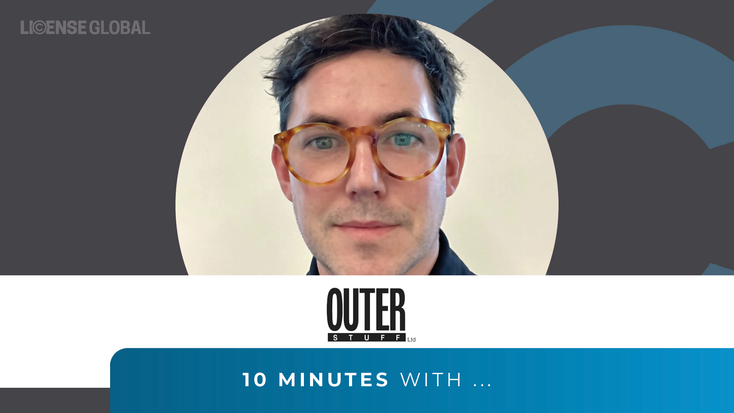 License Global: What trends are you seeing in the licensed sports apparel space?
Harris McQueen:
U.S. sports, such as
,
and
are trending in a big way and continue to show huge growth opportunities. They are powerhouse evergreen brands that consistently perform strongly internationally and have been leading the way with nostalgic '90s and '00s collegiate trends. It's no secret that streetwear brands have gravitated towards peppier looks in recent years. With brands like KITH, Aimé Leon Dore, Noah, Dime, Awake NY, Stüssy, Golf Wang and more dropping dressed-up offerings from cardigans and tailored pants to full-blown suits, it's clear that streetwear isn't all hoodies and tees anymore. Key shapes paying homage to U.S. sports, such as varsity jackets, basketball vests, NFL football jerseys, hockey jerseys and baseball tops, are hugely popular.
Motor Sports and F1 are trending too, with influences from Netflix's "Drive to Survive" show to the Motor Sports Y2K trend that brands, such
as Rhude, Supreme and Palace have all reached out on influence. McLaren F1 has been a great success in this space as well.
What are consumers looking for when purchasing a piece of licensed sports clothing?
Consumers look at sportswear as it is of higher everlasting quality. Fans like to have associations with the biggest teams and leagues globally, which are often highly associated with premium sports brands, such as
and
. Sports iconography is timeless and continues to influence streetwear culture today. The sports leagues have superstar icons that fans follow, which offers an opportunity to buy into the lifestyle.
Stars like LeBron James have 158 million followers on Instagram and are considered icons of style and role models for kids. Sports organizations are putting more attention on trend-led kits, which aim to have a greater connection with their community followers and fans alike.
This can be seen from NBA's City Edition launches to Football Clubs third-team kit initiatives, causing marketing noise and digital relevancy. Fans not only want to buy official sports kits but look to the high street to buy trend-led designs in fashion shapes that enhance their day-to-day style.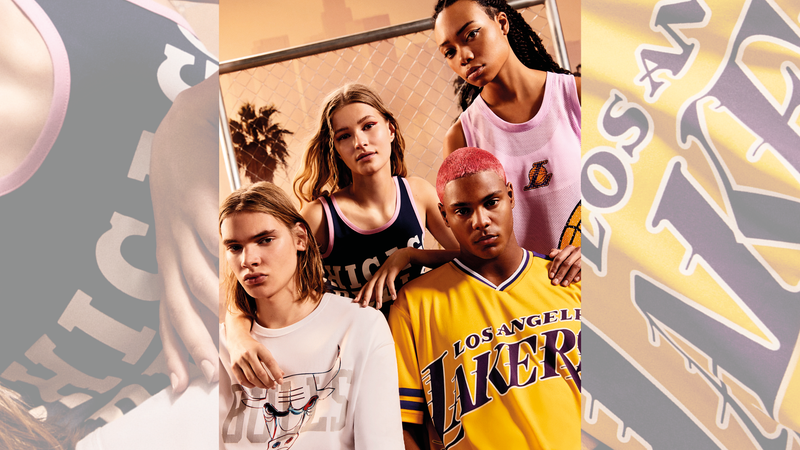 Lefties x NBA, Outerstuff
Are there any particular products/product categories that are performing exceptionally well at the moment?
Outerwear is always popular. The U.S. sports shapes continue penetrating and influencing every major influential street and sports brand. These include baseball tops, American football jerseys, ice hockey jerseys and basketball vests. The American nostalgic style of oversized boxy T-shirts and oversized hoodies perform well, too, influences from the '90s and '00s.
Outerstuff reps a host of brands, particularly U.S. sports, which are huge in the U.K. and Europe. Is that where you are seeing the biggest growth at the moment?
U.S. sports are still growing in the fashion space and have so much more to come. NBA is such a strong franchise since it's building popularity from the Michael Jordan era. The depth in strength across the teams provides a wide opportunity, with a fashion retailer soon launching a full collection featuring all 30 teams.
There are many top European players in the NBA that further support the brand's desirability across Europe, such as MVP winners, Nikola Jokic and Giannis Antetokounmpo, and there is real hype around newly drafted 7'6" Victor Wembanyama from France.
NFL has been building strong momentum with increasing international games in Europe each year, culminating with the Super Bowl, one of the world's biggest sporting events.
U.S. sports remain a key focus for Outerstuff, and we are seeing wider sporting growth areas, including
which launched in the U.S. with huge success last year. We will be launching McLaren F1 in select European fashion stores soon.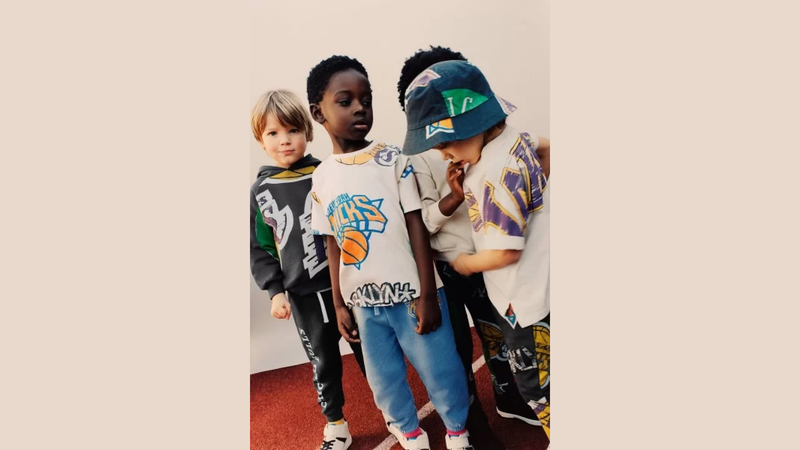 You represent some football clubs, including Liverpool in some territories. Are you looking to grow the brand further in that area?
Football clubs, such as
, have a massive global fan base and perform extremely well in the fashion space. We represent
across North America and Europe, see football as a trending area and are reviewing many exciting opportunities in this space.
You are exhibiting at Brand Licensing Europe for the first time in October. What brands/IP will you be showcasing, and what are your core reasons for being at the event?
Outerstuff will showcase the latest and greatest across U.S. sports, including NBA, NFL and NHL. We represent over 250 U.S. colleges in the U.S. and will be showcasing a select number of U.S. colleges internationally. McLaren F1 will be our key focus in the motorsports space, and Liverpool FC and FIFA will be our key football offerings this year at the show.
What do the next 12-24 months look like for Outerstuff? Anything you can share with us?
Outerstuff is focused on delivering the best service for our licensors and key strategic retailers, offering the best creative and delivering some of the hottest campaigns in the market. We are actively looking to strengthen our portfolio in key sporting and lifestyle areas and will be looking at key market growth.
To learn more about NBA, NFL, NHL, the wide range of U.S. colleges represented, McLaren F1, Liverpool FC and FIFA, visit Outerstuff at stand D250 at Brand Licensing Europe, Oct. 4-6, ExCeL, London.
Read more about:
Subscribe and receive the latest news from the industry.
Join 62,000+ members. Yes, it's completely free.
You May Also Like
Loading..