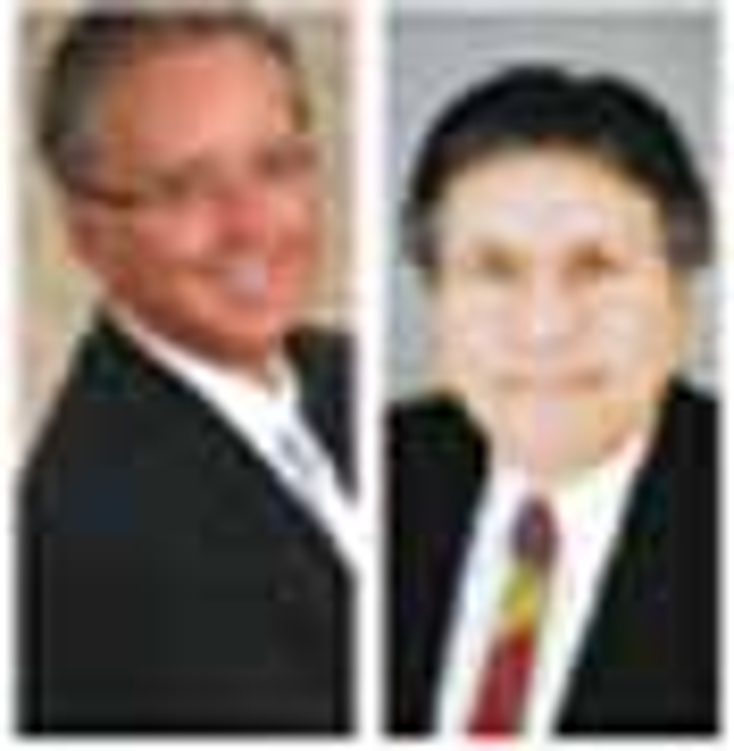 ]>
Cookie Jar Entertainment Inc. CEO Michael Hirsh began his career in 1971 as co-founder of Nelvana Limited, where he served a three-decade tenure as CEO and played a pivotal role in a collaborative effort—along with Cookie Jar Entertainment Inc. President and COO Toper Taylor—that redefined the medium of animation. Under Hirsh and Taylor's guidance, the Canadian production company went public in 1994. Nelvana was sold in 2000 for upward of $650 million, but Hirsh served as CEO until 2002. In 2004, Hirsh and Taylor led an investment group comprising TD Capital Canadian Private Equity Partners and the OMERB to acquire Cinar Corporation, giving Cookie Jar Group's entertainment division the rights to brands such as
Caillou
and
Arthur.
In March '04, Cookie Jar Group began operations under the ownership of Hirsh and Taylor, along with educational publishing principals Steve and Patti Carson.
Q: Describe your consumer products team and structure.Hirsh:
Cookie Jar Group is all about reaching the
same child at home and at school. We strive to bring our brands to life through great product and ease of distribution. Whether it's online, in-store, in the classroom, or at home, we reach out to kids and families with an array of product. From
The Doodlebops
music experience to
Caillou
CD-ROMs to "A,B,C" borders and workbooks in the classroom, Cookie Jar is dedicated to success in both entertainment and education. As such, the organization comprises Cookie Jar Entertainment Inc. and Cookie Jar Education Inc., the latter of which includes Carson-Dellosa Publishing and HighReach Learning. Cookie Jar Group currently employs more than 500 people worldwide and maintains offices around the world. Cookie Jar Entertainment develops, produces, distributes, licenses, and markets children's and family programming such as
Arthur, Caillou, The Doodlebops,
and
Gerald McBoing Boing.
Cookie Jar Education creates, manufactures, and markets in-classroom educational content, as well reading, language, mathematics, science, ethics, social development, and arts and crafts products for teachers, parents, and caregivers.
Q: Which of Cookie Jar's properties are you currently licensing?Taylor:
Cookie Jar Entertainment is driven by licensable brands such as
The Doodlebops
and
Caillou.
Since its launch on CBC and Playhouse Disney less than one year ago,
The Doodlebops
has become a household favorite across both the U.S. and Canada. Licensees—including master toy licensee Mattel, Disney Records, Lions Gate, Unique Party Goods, and Disguise Dress Up, to name a few—have thrown their support behind the television series.
Caillou
is an evergreen series having enjoyed five years of success on PBS in the U.S. and nearing 10 years in Canada. Consumer purchasing has reached upward of $35 million in wholesale sales in Canada.
Caillou
merchandise includes DVDs, CD-ROMs, apparel, plush, games, home décor, and an extensive list of books, among others. Cookie Jar also manages third-party brands such as MGM's
Pink Panther
and
Arthur.
In addition, co-production is another key strategy Cookie Jar utilizes, and we continue to actively seek out co-production partners, licensees, and brand-based programming. We have partnerships with European, Japanese, and Korean companies and look forward to building our relationships with industry experts from these territories.
Q: What are some of your licensing and merchandising successes in the last year or two? Taylor:
The Doodlebops
is a "kids first" music-based franchise that targets children ages 2 to 7. At its core, the brand is all about live tours, CD albums, autographs and meet 'n greets, role-play toys, and dress-up costumes. The fan base is growing exponentially, with more than 20,000 fans coming out to meet the Doodlebops during the course of a two-week promotional tour. We expect
The Doodlebops
toy lines will be among the most sought-after during the 2006 holiday season.
Q: What has your division done to maintain and drive new business?Hirsh:
Cookie Jar is where kids are. Whether it's at play, at home, at school, reading a book, or online, we strive to be there with our shows, brands, and products. We want kids, parents, teachers, and caregivers to easily find and purchase their favorite Cookie Jar brands. We constantly learn about where our audience is and search for new products, innovations, and partners in every major market that will help reach them. Recent examples include our Websites, live tours, and growing online fan clubs. We reach more than 2 million teachers across the U.S. and have access to thousands of preschools and classrooms, which is a unique strength.
Q: What is your rollout strategy for consumer products?Taylor:
There is no magic formula.
The Doodlebops
is a rock band for kids, and as such, our strategy includes getting the Doodlebops out there in front of kids—signing autographs, doing performances, involving kids in their world. So there is a period of incubation and nurturing prior to product launch, but it is packed with marketing efforts.
Caillou,
meanwhile, is a lifestyle brand for preschoolers that has grown and entrenched itself in every preschooler's world, with more than 4 million weekly viewers for the last five years. Thus, our strategy for
Caillou
has been 100 percent grassroots. From daycare and preschool promotions and programs to costumed character story-time events and meet 'n greets,
Caillou
has become an evergreen brand in the daily life and mind of a preschooler.
Q: What can retailers and the licensing industry do to help business?Taylor:
In the same way a local broadcast station relates to its community versus a national cable network, retailers could move toward a more community-oriented focus, giving kids and families a reason to shop their stores.
Q: Where would you like to see Cookie Jar positioned in five years? Hirsh:
Clearly, we want to be the leading edutainment player, succeeding in both entertainment and education. Cookie Jar will be the company that helps kids learn and grow, succeed in school, and improve graduation rates.
Subscribe and receive the latest news from the industry.
Join 62,000+ members. Yes, it's completely free.
You May Also Like
Loading..