Trend-Driven Content Agenda Confirmed for North American Edition of the B&LIS
Trend-Driven Content Agenda Confirmed for North American Edition of the B&LIS
Market trends, retail disruption, sustainability and digital advances serve as content focal points for Brand & Licensing Innovation Summit North America.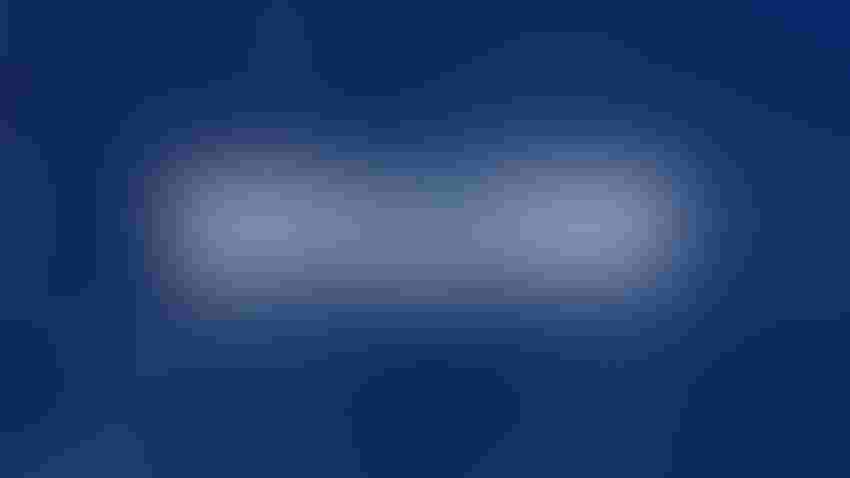 B&LIS promotional image.
License Global
Following Licensing Expo's celebrated return to in-person this May, which welcomed a record number of retailers, the Global Licensing Group shifts focus to the Brand & Licensing Innovation Summit (B&LIS) North America to deliver thought leadership on trends as well as forecasts, retailer insights, spotlights on growth categories and deep dives into digital and content innovation. 
B&LIS North America trails the successful European launch held last year and is confirmed to make its debut Nov. 8-9 at Convene in New York City. The in-person conference is designed to connect senior-level brand licensing leaders and decision-makers for a two-day conference focusing on the future of consumer products, the changing retail landscape and the importance of transformation.   
More than 200 licensing, manufacturing and retail executives will gather at B&LIS for a content-rich agenda structured to incite peer-to-peer dialogue and inspire action to propel the $300+ billion global licensing industry forward.  
"The licensing and retail industries are undergoing disruptive change, from navigating supply chain challenges, the rising cost of living impacting consumer spend, to unprecedented levels of content consumption," says Anna Knight, senior vice president, Global Licensing Group, Informa Markets. "There is so much to discuss amongst the industry as societal behaviors continue to shift and B&LIS is the perfect platform to do this. While it's an exciting time that presents a huge amount of opportunity for the licensing industry, adapting to these changes comes with challenges that require cross-industry discussion. With B&LIS, we're initiating this much-needed conversation and providing a platform to bring new approaches into play that will shape how people view, shop for and engage with brands. We look forward to re-convening the industry at B&LIS in New York following a well-attended and productive Licensing Expo held last month in Las Vegas, where thousands met in person for the first time since 2019 to renew relationships with customers, sign new partners and discover the hottest new IPs. Our large-scale trade shows are designed to facilitate deal-making and trend discovery and are perfectly complemented by the thought-leadership-driven nature of B&LIS. The licensing industry's leading change-makers have the opportunity to apply their learnings from Licensing Expo at B&LIS for two days of trend-driven education, discussion and debate that will inspire the next new ideas and creative approaches to brand extension strategies."  
Content for the 2022 edition is highly curated to reflect the industry's leading challenges and explore new growth opportunities. The focus of the conference sessions, workshops, breakout sessions and networking opportunities will touch on major issues impacting business today and into 2023. Themes of the agenda include: 
Market Trends: Join market leaders exploring the dynamics shaping licensed products, current trends in consumer behavior and what those changes mean for the future. Through presentations and panels, decipher how to spot emerging trends and where the next opportunity lies.   

Retail Disruption: Explore ideas and strategies that are changing the face of retail, from direct-to-consumer tactics to the impact of retailtainment and more. 

Digital Advances: New technological advances such as NFTs and the metaverse have opened up new opportunities for licensed consumer products. Discover what these opportunities are and how to create these experiences. Reaching consumers has greatly transferred to the digital space and recognizing the right platform to use is critical for business growth. 
Sustainability: Through a series of panels and presentations, understand how to practically realize environmentally sustainable business practices in your organization and what roadblocks you may encounter along your journey. 
"B&LIS provides the rare chance to learn from industry greats and brainstorm amongst notable retailers and licensors to drum up new approaches that may become the next viral idea," says Knight.  
CLICK HERE to sign up for updates about B&LIS; receive an alert when registration opens to secure an Early Bird All Access Pass and enjoy a discounted pass plus, be the first to know when the content schedule is announced and discover new networking opportunities.        
Subscribe and receive the latest news from the industry Article
Join 62,000+ members. Yes, it's completely free.
You May Also Like
---