B&LIS Insight Series: Introducing Web 3.0
B&LIS Insight Series: Introducing Web 3.0
With expert panelists and guest speakers preparing to drive new schools of thought at the Brand & Licensing Innovation Summit Europe (June 21-22), License Global explores some of the agenda's key discussion topics.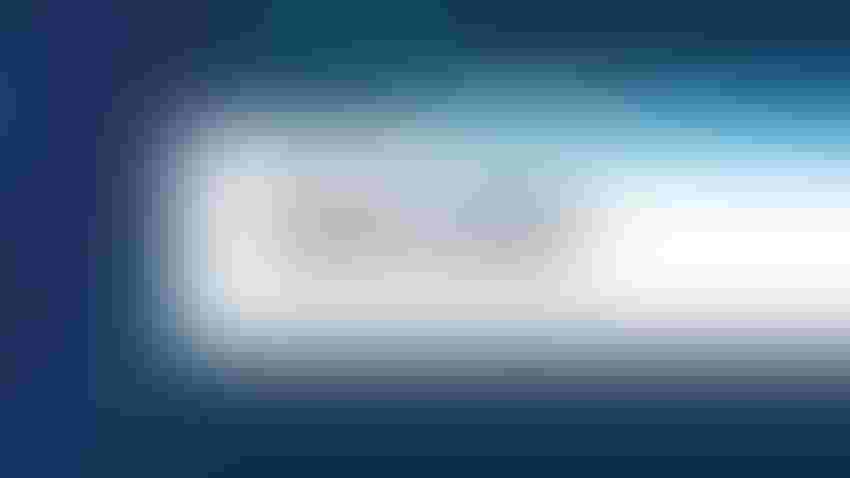 Brand & Licensing Innovation Summit
The world of Web 3.0 (or Web3) is starting to evolve before our very eyes. For most, daily conversations in the brand space will include mention of the metaverse, blockchain or decentralized communities, and that is just a tiny part of the broader Web3 conversion happening technologically, economically and culturally.
What Brands Need to Know about Web3
According to the scientist who coined the term, Gavin Wood, Web3 is a "democratic age" for the web, without centralized structures or the handful of companies that dominate many user interfaces.
Built on blockchain technology – a decentralized algorithm and ledger that automatically verifies user action and logs in without the overview of a gatekeeper or controlling brand – Web3 will play a more significant role in the regulation of decentralized currencies, like bitcoin or Ethereum, and offer creators a chance to build their brands, communities, universes and platforms.
Web3 is a new phase of digital communication, commerce, and lifestyle.
What we experience visually will remain the same. Still, the internal decentralized structure of Web 3 will create an entirely new way for people to interact via the blockchain and remove the usual go-between of platforms.
While it presents an exciting challenge to tech giants, it comes with myriad new ways for users to build communities, engage in new experiences and drive business; this is where terms like "the metaverse" and "non-fungible tokens" come into play.
How Brands Can Engage Web3 Audiences: The Metaverse
The terms, "metaverse" and "metaverse gaming," have become a popular talking point, and as the technology of Web3 has evolved, brands have been growing alongside it.
Metaverse portals such as Decentraland – a virtual world owned by its users – parses out land in a 3D virtual space to its owners through non-fungible digital assets in an Ethereum smart contract. Each plot of land has a cartesian coordinate and offers owners full ownership of what they create in that space, e.g., games, applications, environments or events.
Because of spaces like Decentraland, everyday brands and digital-native brands alike collaborate to bring new digital assets to consumers. For example, The Metaverse Fashion Week (TMFW) brought artist, Grimes, and digital fashion house, Auroboros, together to display collaborative digital fashion items during a live virtual concert.
Fashion brands such as Estee Lauder, Forever 21 and Phillip Plein continued the trend of buying real estate in the metaverse as they set up flagship stores for TMFW. It's not TMFW that brings brands to the digital space; however, as Newzoo noted, one key trend of Web3 was brand engagement in the metaverse, often created through either collaborative assets or virtual real estate.
"Virtual land allows companies to build interactive experiences in the metaverse for consumers," says the Newzoo Web3 Report. "Meanwhile, brick-and-mortar retail stores have struggled during the pandemic and are expensive for brands to maintain. Virtual land in growing metaverses like Decentraland and The Sandbox can provide an attractive (and cheaper) alternative for brands re-evaluating their physical footprint. These virtual locations can act as venues for events or highly realistic virtual shopping experiences for digital or real-world goods. A specific location in the metaverse has the potential to reach a larger share of customers than most physical locations. To that end, early metaverses like Decentraland and The Sandbox have attracted major investors seeking to build virtual shopping malls."
How Brands Can Engage Web3 Audiences: NFTs
Alongside the metaverse's place in our daily conversations comes non-fungible tokens, or NFTs. Like metaverse or broader Web3 technologies, NFTs are digital assets owned solely by their collector and recorded in the decentralized blockchain ledger.
Because of the demand faced by consumers for digital collectibles and the activity of creator-driven marketplaces, brands have embraced the NFT world at scale. Paramount, Mattel, SEGA, Ubisoft and far more are offering layered collectibles, collaborations and unique tokens and present an entirely new product category for brands willing to explore the space.
Brands are also created in the NFT space. For example, Bored Ape Yacht Club not only created a community of NFT owners and developed a line of merch to complement its growing brand but also helped forge brands out of its NFT owners. Most famously is the Bored & Hungry restaurant in Los Angeles, created using the IP rights of an owned Bored Ape Yacht Club NFT, and now more owners are looking to get into the brand circuit with licensing experts such as Brand Central.
Licensing Expo, produced in partnership with industry trade association, Licensing International, has revealed Paramount and VaynerMedia, two of the world's largest and most respected brands in the entertainment and NFT industries, will be delivering the Opening Day Keynote on May 24.
For more leadership insights into the world of Web3 and to understand how this new age will impact global brands, register for the Brand & Licensing Innovation Summit Europe.
Subscribe and receive the latest news from the industry Article
Join 62,000+ members. Yes, it's completely free.
You May Also Like
---