Open-Source Sustainability: Products of Change Launches a Framework for Greener Brands
Open-Source Sustainability: Products of Change Launches a Framework for Greener Brands
Helena Mansell-Stopher, chief executive officer, Products of Change, talks with License Global about the POC Industry Framework, an open-source initiative engineered to help brands tackle the first steps on a journey to a greener operation.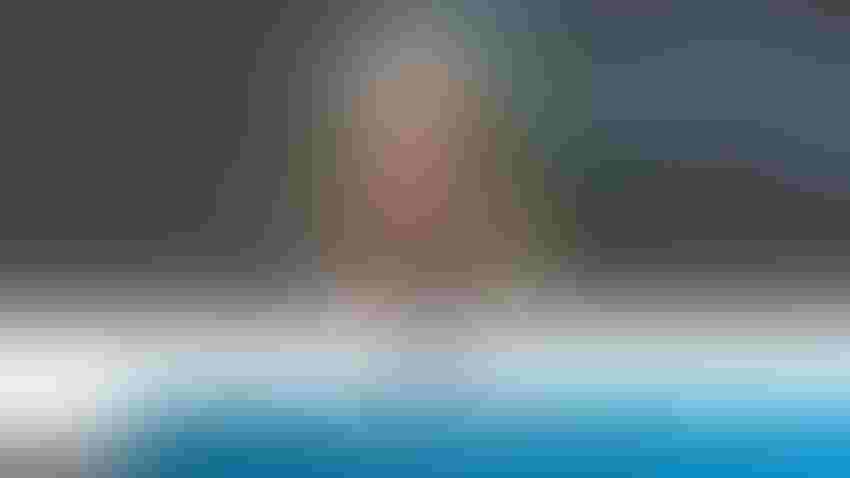 Helena Mansell-Stopher
Products of Change
Products of Change has launched an industry resource to help brand owners, manufacturers, licensing partners and agents create a clear-cut pathway toward sustainable development. The POC Industry Framework is the result of a two-year, cross-industry project to develop a framework to transition the $290 billion global brand and licensing industry to a more sustainable way of business.
Products of Change has launched the Framework in association with the Global Licensing Group. It has been developed with help and insight from the Natural History Museum, the LEGO Group, BBC Worldwide, Hasbro, Paramount, Art + Science, Golden Bear, George@Asda and the POC Advisors team.
"We are honored to collaborate with Products of Change to help licensing make a more positive impact on our planet," says Ella Haynes, event director, Global Licensing Group. "Our events bring the industry together in one place, and we aim to highlight the critical topic of sustainability through in-person connection. New frameworks will be a substantial resource to aid businesses to take actionable, measurable steps towards Net Zero, with the goal of real change in our market. It is our greatest pleasure and pride to support the vision of Helena's initiatives at Products of Change. Sustainability is a key pillar for the Global Licensing Group at Informa, which is tangible at all our events. We are grateful for the incredible partnership with Products of Change to help bring this mission to life."
Ahead of the launch, License Global exclusively caught up with Helena Mansell-Stopher, chief executive officer, Products of Change.
License Global: What was the driving mission behind the Framework, and how is an open-source guide to sustainable business a game-changer for the licensing and consumer product industry?
Helena Mansell-Stopher: When Products of Change launched three years ago, we aimed to educate to inform change within the industry by sharing best practices and showcasing innovations from outside the industry. What soon became apparent was that to drive real, meaningful change, we had to discover our new path forward as an industry, working collaboratively with brand owners, licensed manufacturers and retailers. To build methodologies and guidelines that aligned us as an industry as we embarked on the fourth industrial revolution, we needed a collective approach.   
We started working groups to address just this within the POC community, our first group being a legal workstream looking at how we gain parity across our licensing agreements; this body of work evolved into the POC Partnership Framework, with the legal element being delivered as a supporting legal mechanism for the industry, it's three bodies of work within one: how to start your journey as a team, how to build your plan as a licensor with the supporting legal mechanism and how to reduce your impact as a licensed manufacturer.
Though the body of work has taken two years to build and has been reviewed and added to by multiple licensors, licensees and retailers, it was decided that as the industry has produced it for the industry, then this should be given to the industry, it's the only way we are going to be able to drive large-scale change over the next seven years.
This has a lot of in-depth information; what do you think are the key pillars of the Framework, and how would you pitch this to someone interested in changing their business strategy to become more sustainable?
The good news is that I no longer have to pitch why sustainability is good for business, with legislation changes coming thick and fast. Brands are requested to disclose their ESG (environmental, social and governance) plans and retail requests disclosure of the impact of what is being produced. The landscape is changing, and we are here to support the industry on this journey.
Transitioning not just how you operate as a business but as an industry is complex and will take many years to take shape. The partnership Framework needed to showcase the direction of travel with short-, mid- and long-term goals. It focuses on reducing our impact across waste, packaging, products, materials, supply chain and facility management, highlighting the importance of not just carbon calculation and reduction but biodiversity loss and implementing regenerative practices. The framework is there as a starting point with the POC community here to help with the delivery and how to track our progress and build the tools to implement this as an industry.
Products of Change Sustainability Framework
How do you see this Framework growing and evolving as the need for sustainable business practices increases globally? 
The Framework has been built for the future licensing industry to take us on a journey to it. Over the years, we will have to look deeper into our social compliance, chemical impacts of what's being produced, overstock, transparency, carbon accounting, material disclosure, creating new circular business models into how we operate, and the list goes on ... the industry will look very different in ten years, maybe even as soon as five years. We have a very steep and long journey ahead, and though overwhelming, it's also super exciting.
How is POC building a community of solution-driven brands to lead the charge and inspire people to take the first steps to sustainability?
The POC community has multiplied over the last few years as green teams have popped up across the industry; what the industry needs is the technical direction (what is the best option) as well as digital solutions (what technology do you use) to help support the decisions being made within a company, and that's where POC comes in; think of us as an extension to your team with the sustainability know-how. As the POC community shares their experience, it also enables others to leapfrog their competitors; when the big brand owners share their innovations, it allows the SMEs to follow, saving time and money. We have live work streams looking at innovations and learnings within packaging, plastics, toys, fashion, paper, transparency, data and carbon. 
The Industry Framework is split into Parts One, Two, and Three, offering businesses a step-by-step guide into first implementing the basic groundwork and initial processes to prepare themselves for a period of transition in Part One.
Part Two helps set goals and ambitions to hit across critical business areas within a timeframe, from Waste Reduction, Packaging Design and Product Design to Material Selection, Supply Chain and Purchasing and Facility Management.
Part Three offers suggested contractual language for brand owners and agents to collect and nudge sustainable behavior across their partnership base.
The Industry Framework is a complimentary resource now available to the entire brand and licensing industry via the Products of Change platform.
Subscribe and receive the latest news from the industry Article
Join 62,000+ members. Yes, it's completely free.
You May Also Like
---