New Animation Includes Live Action and Apps
New Animation Includes Live Action and Apps
The newest License Global Live webinar addressed fresh approaches to animation.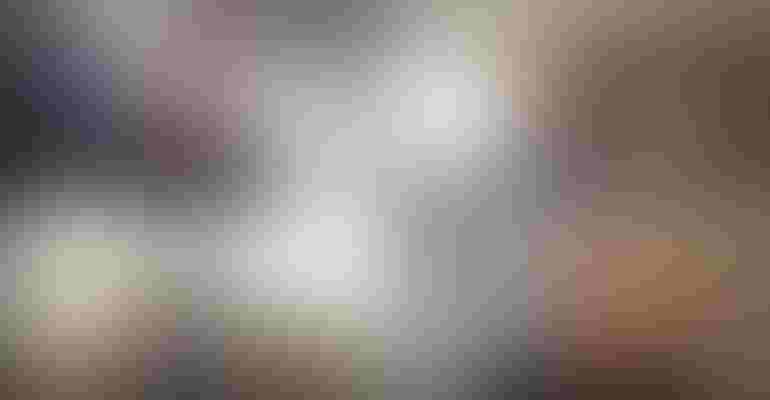 Yesterday, License Global presented the webinar, "A New Age in Animation."  
The panel, moderated by Ken Faier, president and chief executive officer, Epic Story Media, featured Olexa Hewryk, vice president and head of animation, Sesame Workshop, Brian Ige, senior vice president, animation, VIZ Media and Colin Brady, chief creative officer, AMGI Animation Studios.  
Faier opened with a discussion about the challenges facing content-side shipping challenges, product supplies, supply chains and rising costs. The panel agreed that the last year and a half was challenging for animation. AMGI Animation Studios used some of that time to create a new animation app called, Immi. "We're creating full-body animated characters that are driven just by the face alone," says Brady. "So, the average person can pick up a phone and control Pixar-quality characters in real-time."  
While live action was difficult to produce during the height of the pandemic, production is back in gear for animation and live action.  
"A lot of what we do is global and different parts of the world were impacted in different ways," says Ige. "For the most part, things seem to be back on track." 
Faier noted that from a toy perspective, "We saw a lot of increased sales across the board."  
Ige agreed and added, "Entertainment is one of those categories that tends to do well in times like this."  
The panel also talked about the many different platforms available to share content. Faier asked about how to build an audience that's large enough to create a mass-market property. Inge says that streaming has allowed them to reach new audiences.  
"Streaming allows us to reach consumers who may have never engaged with anime content in the past," says Inge. "Anime content travels well, it's global, it has global appeal, it reaches a lot of different audiences. There are stories for all different types of people and age groups. So, there's something for everyone." 
On the evolution of going from more traditional broadcast networks to what platforms Sesame is targeting, Hewryk says, "At Sesame, our goal is to be where kids are today and increasingly that is on multiple platforms, so we need to mirror that in how we get our content out there. Every new series also has YouTube content." 
"The fan fiction, the world that exists outside of the TV shows seems to be where there's a lot of interest," says Brady. "We believe more and more that the YouTubers of the world, the TikToks, the Instagrams we feel that not everyone in the world wants to be a creator ... But there are enough independent creators out there that can create very high-quality shows for very little money." 
The discussed turned to how the gaming industry fits into the animation world. 
"It's definitely one of the key drivers," says Ige. "It's another way for us to continue to engage with audiences. Games are very expensive to create, especially platform games. It takes a certain type of IP to make it work." He also mentioned the collaboration and licensing opportunities of esports. 
Hewryk says game development is important for Sesame Workshop.  
"We have an internal team that focuses on game development, it's a unique opportunity for us to leverage that IP, build on that appeal of our characters and allow our audience through touchscreen and all of the new technology engage with the characters that they love in a fun new way." 
Other topics covered included the pros and cons of trying to launch new IP or expand existing IPs, in particular in the kids' category. To stream the rest of the webinar on-demand, watch it here.  
Subscribe and receive the latest news from the industry Article
Join 62,000+ members. Yes, it's completely free.
You May Also Like
---