Meet the License This! Finalists
Meet the License This! Finalists
Six finalists are up for two grand prizes.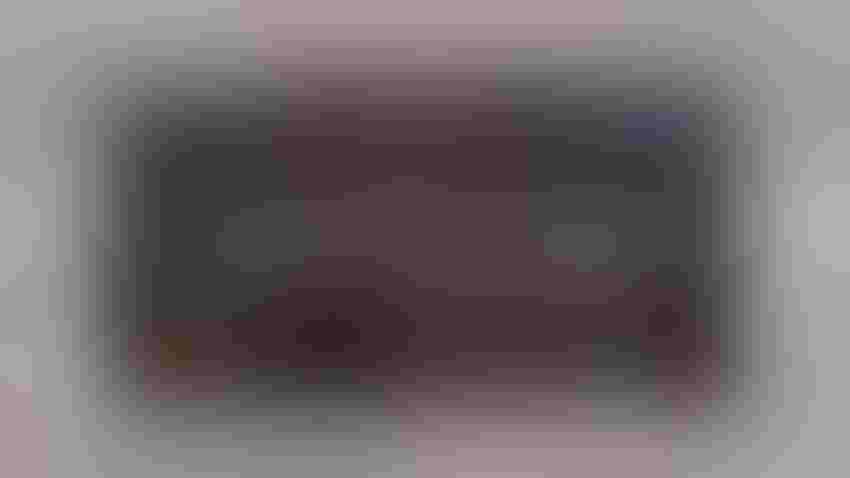 Licensing Expo, a trade show produced in partnership with industry trade association Licensing International that is slated to take place May 24-26 at the Mandalay Bay Convention Center, will host the License This! Competition on May 25. The judging panel comprising nine senior-level experts from across the licensing industry nominated three finalists per category – Characters & Animation and Brand & Design – to present on-stage in front of a live audience and panel of judges and compete for the grand prize package. Registered Licensing Expo participants are encouraged to attend the live finale held in the Licensing U theater located on the show floor on Wednesday, May 25, from 3:30-4:30 p.m. for a preview of the industry's emergent creatives, designers and animators. The License This! Competition's final presentations will also be accessible on-demand via the event's platform.
Finalists for the 2022 competition, sponsored by Flowhaven, include:
Character & Animation
I want to be a baller-ina – Finalist Cherie Mays
"My target is young elementary girls from Kindergarten to 5th grade," says Mays. "Tina and her friends are very relatable characters with diverse backgrounds which also makes for extended licensing in the future. After an established book series, animation would be the next venture."
Sunny The Apathetic Bunny – Finalist Claire Schechinger
"Much of my drive to see this endeavor succeed on a national and even international level is a personal desire to help represent and entertain a section of our population who are introverted and neurodivergent," says Schechinger. "I also wish to be an example of what success in the online entertainment industry looks for people just like them. We know that the neurodivergent population, of all ages, make up a large percentage of the buying power In the Anime and Comic industry. I have experienced this firsthand online as well being an attendee and an exhibiting artist at Anime/Comic conventions for over a decade. I am also on the spectrum and bi-polar which gives me the unique opportunity to identify with my audience."
Catoms: Atoms with Attitude – Finalist Kieche Meleson O'Connell
"I took the periodic table and made each element into a cat that represents its unique scientific qualities in the form of coat patterns, superpowers and personalities," says Meleson O'Connell. "The Catoms universe offers fun stories where the characters take you through the mysterious and often invisible world of chemistry but from the Catom's point of view."
Brand & Design
Game Toy – Finalist Alexandre Silva
"My idea was to create a character that could represent all other licenses and brands, having direct communication with everyone, including the geek and gamers audience, becoming an art toy for collectors, consumers and more," says Silva. "The Game Toy can be Mickey, it can be Super Mario, Sonic, a soldier, a clown or a robot. That is, it has no limit for customization."
Monsters & Martians – Finalist Ken Reil
"The Monsters and Martians concept is about having fun bringing twisted horror to the masses," says Reil. "Our art is focused on a unique low brow style of hand drawn art with our take on any monster or alien the mind could create. Love zombies, skulls and the undead? We got it. Creepy clowns? Your nightmares covered as we love clown motels. Sexy with whole lot of horror sass? We will catch you by surprise. Creepy, freaky, weird and just downright odd. This is the way we like it."
Hunnie Bumble and Friends – Finalist Stef "Sharky" Schultz
"Hunnie Bumble is a whimsical queen bee who lives in a colorful world comfortably far from our own reality -- along with her husband "Hubbie Bumble," and all of their friends," says Schultz. "Buzzing with adorable antics, absurdly zany humor and with new friends being introduced all the time, Hunnie Bumble and Friends will always keep it cute, adventurous, and zany on the countless adventures to be had -- from cooking and hide-and-go-seek, all the way to skydiving, rock climbing, spelunking... and whatever else they feel like in the next 5 minutes!"
Register for Licensing Expo here and be sure to attend the competition on Wednesday, May 25, from 3:30-4:30 p.m. to see who wins!
Subscribe and receive the latest news from the industry Article
Join 62,000+ members. Yes, it's completely free.
You May Also Like
---