Licensing Week Virtual Preview: A Q&A with Anna Knight
Licensing Week Virtual Preview: A Q&A with Anna Knight
Anna Knight, vice president, Global Licensing Group, discusses Licensing Week Virtual and why it's a must-attend event.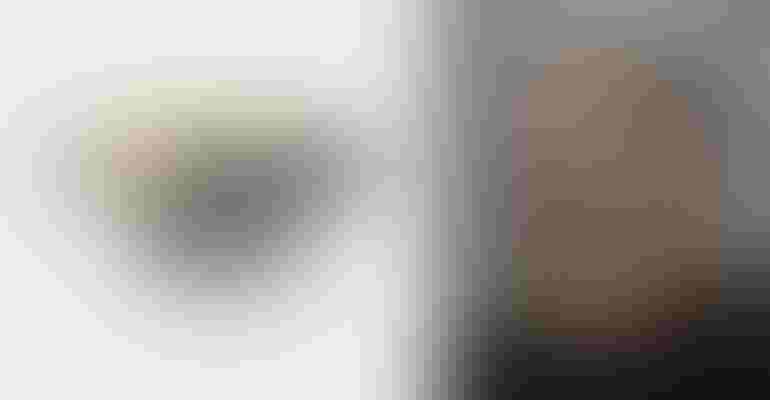 Driven by experiences, emotion and an active marketplace, the licensing industry, a $292.8 billion global business, is experiencing a temporary disruption as a result of the current pandemic. For the time being, consumption is shifting to digital platforms such as Instagram, gaming and streaming. In fact, the animation category of streaming alone increased by 22 percent during coronavirus, according to Reelgood.
This industry, now, more than ever, is forced to adapt to the new normal by working together and pooling resources. The demand for connections has never been greater. In response, the Global Licensing Group organized Licensing Week Virtual, a five-day, online-only program, in partnership with Licensing International, that aims to bring together the global licensing community at a time when physical networking and deal-making is unfeasible.
Backed by more than 30 sponsors including Brainbase, Beanstalk, Bioworld Merchandising, Easyriders, Jewel Branding & Licensing, NFLPA, OpSec, The Smurfs, Ubisoft, ViacomCBS and more, the digital event combines virtual keynotes at the start of each day, followed by educational and topical seminars, matchmaking, networking and a digital exhibition. Taking place June 15-19 2020, Licensing Week Virtual offers the best aspects of a Global Licensing Group event in a safe, remote manner.
Anna Knight, vice president, Global Licensing Group, had a chat with License Global to discuss the event and why it's a must-attend for the licensing industry.
License Global: How will Licensing Week Virtual offer the same kind of support and results as a live event?
Knight: Whilst we can never fully replicate the live event experience, Licensing Week Virtual will certainly provide the two most important elements of our traditional Global Licensing Group events – connections and learning. From the popular Matchmaking Service, which allows attendees to search for, connect and secure meetings before the show begins, to an interactive and colorful expo floor featuring 30-plus exhibitors spanning entertainment, gaming, lifestyle brands and more, to the second annual Pitch the Brands contest, what makes this inaugural virtual event unique is its timeliness. We've folded in support measures not historically seen at a live event – on-demand educational seminars and sessions dedicated to navigating the current pandemic, which attendees can view at a time that suits them.  
The licensing community, like many other industries at this time, is looking for direction. We are in a unique position to facilitate these conversations, as well as deliver the much-needed connections this industry needs to advance.
What are the main focus areas and topics that will be discussed?
We designed the five-day program to reflect each corner of the industry – Brands & Lifestyle; Characters & Entertainmen; Art, Design & Emerging Categories; and Licensing University. Each day spotlights themes, topics and conversations that are top-of-mind for anyone in the business of brand licensing. Excitingly, topical seminars will explore how television and video games will drive a global economy that beats to the drum of pop culture, especially in light of television consumption skyrocketing as a result of the stay-at-home mandate.
We've also dedicated a handful of sessions to navigating the current pandemic. Now, more than ever, our community needs to work together and pool learnings in order to adapt to the new normal. Session topics include consumer and marketing trends post-COVID-19, marketing in the new normal and how the landscape has changed with regard to negotiating license agreements.   
Speakers include Beanstalk, CAA-GBG, Kraft Heinz, NFLPA, Peanuts, Sesame Workshop, The Brand Liaison, ViacomCBS and many more. You can find the full agenda here.
Any advice for attendees navigating a virtual event?
Do your prep work in advance of the event. It's so important to leverage the Matchmaking Service to discover new opportunities and to set up those critical business meetings before potential business partners' time is booked up. Secondly, a virtual event is a new experience for most of us. Take the time to review the agenda and create a game plan for the week. The keynotes will be streamed live, so we do advise you to watch them as they occur. The rest of the sessions are on-demand, so you can watch them at the most convenient time for you during the week. Make sure you also plan time to visit the virtual show floor and useful information available in the resource center.
During the week itself, we're on hand to help, so contact us using the "help" areas or chat functions, and we'll be there to answer your questions.
For more information on Licensing Week Virtual and to register to attend, click here.
Subscribe and receive the latest news from the industry Article
Join 62,000+ members. Yes, it's completely free.
You May Also Like
---