Licensing Show Wrap-Up
Licensing Show Wrap-Up
The License! editorial team awaited late-breaking news stories (read: acquisitions) for the License! Show Daily editions. While the news stories did not break at show time (or as of press time), there were still plenty of hot prope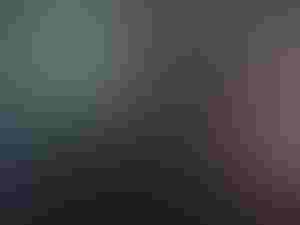 The License! editorial team awaited late-breaking news stories (read: acquisitions) for the License! Show Daily editions. While the news stories did not break at show time (or as of press time), there were still plenty of hot properties generating buzz at this year's Licensing 2002 International Show. Overall, show buzz pointed to preschool initiatives that offer extra, extra early learning (DIC's Mommy & Me and Ready Set Learn, Discovery Channel); anniversaries (First Flight Centennial) and nonprofit initiatives (FireZone); the coupling of nostalgic characters including Jim Henson's Muppets and United Media's Peanuts with race cars, and apparel (Woolrich with Discovery Channel); plus recent (and upcoming) movie releases including Scooby-Doo and Powerpuff Girls (Warner Bros.), Spider-Man and Lord of the Rings II (Sony), Peter Pan (Universal Studios, Sony, and Revolution), and Lilo & Stitch (Disney).
But you want future properties to watch… predictions, right? Well, Hamtaro (ShoPro) was a major buzz with its entrance into the U.S. market via the Licensing Show. Olivia, the pretty piglet from Silver Lining Productions, will become a classic. We're also placing bets on Pepper's Ghost Productions' Tiny Planets, the tales of Bing and Bong (two furry aliens), as heroes of the licensing universe. Also, already viewed as a hot property to watch in License!'s June issue, Nickelodeon's A Series of Unfortunate Events will make its film debut in 2003.
Of course, there were many companies that couldn't offer details of upcoming property deals and future initiatives, but we'll scoop the scoop from the likes of Mattel, Classic Media, and 4Kids Entertainment.
While classic characters, well-known children's characters (Bob The Builder, SpongeBob SquarePants, Disney's Princesses, for example), and the brand initiatives for the likes of Maytag and Hummer (Equity Management) and Dodge (Brand Sense) made headlines at the show, there was yet another buzz that pleased exhibitors. Our editors learned that senior management teams from the likes of retailers Wal-Mart, Toys "R" Us, Kids "R" Us, Macy's, and Hot Topic were on the show floor searching for new concepts, ideas, and products to stock their shelves. Now that's a show trend that is often unpredictable.
Nick's Big Event
Which property will be the next Harry Potter?
Nickelodeon hopes its "A Series of Unfortunate Events" casts its own fanciful spell on kids 8 to 14 when the company releases a movie based on the eight-book series for holiday 2003.
Mattel has signed on as master toy licensee with gift, stationery, video games, and other prime category targets. No definitive timeframe has been established for first product shipments, but a parallel plan to hit traditional retail channels and bookstores is in the works.
Written by Daniel Handler under the Lemony Snicket pseudonym, the books follow the adventures of three Baudelaire orphans who journey through a series of unfortunate events in search of a home and a guardian. Handler also is penning the screenplay that will focus on the first three books. Barry Sonnenfeld of Men In Black I and II fame will direct the film.-Dawn Wilensky
Artistic Corner
Designs by Shan, handled by Honolulu, HI-based Lifestyle Licensing Int'l., recently signed with check maker CheckWorks and currently is seeking partners for housewares, bedding, tabletop, sleepwear for kids, and bath sets.
The artist, whose full name is Shan Ogdemli, has one particular collection of vintage-feel hotel and lodge logos and signs, dubbed "Travelogue," which has been picked up by several players, including dinnerware maker Sakura and textiles marketer Riverdale. Lifestyle is led by Dean Berko and Lona Pratz, two former Lassen Worldwide dealmakers who now run their own firm.
Little Suzy's Zoo (handled by Moon Mesa Media, in Sherman Oaks, CA) is focused on moving into the entertainment world, specifically home video, says Paula Miller, vice president, licensing and brand development, Suzy's Zoo Studios in San Diego. Opportunities also abound for educational toys, baby furniture, bath/HBC, and other domestics-related goods.
Other interesting forays:
Via publishing partner Scholastic, LSZ is headed to the ball game. In conjunction with Major League Baseball, Scholastic-supplied LSZ books and plush will be given away to ticket holders at various stadiums this summer.

New York-based agency Alaska Momma now represents the artist known as Apple, who currently has a dinnerware license with Sakura. Apple's drawings are sweet, cute, and simple.

Whimsical artist Jody Winger, handled by Buffalo Works based in Wayzata, MN, just entered into an agreement with Colorbok for stationery and scrapbooking products and with Kittrich for back-to-school supplies and wallpaper borders. A calendar partner is on the horizon.
-Teresa Andreoli
Motor Trends
The Dodge Viper, currently one focus for Dodge's newly souped-up licensing program, is seeking the extremes in edginess. The fastest U.S.-production vehicle, priced at about $80,000, is the inspiration of a two-pronged approach to merchandising concept conceived by Brand Sense Marketing, based in Los Angeles, CA.
The first approach is an aspirational, upscale accessories program, for which auto designer Osamu Shikedu is sketching ideas for product. Watches may include elements of the dashboard; eyewear may incorporate the look and feel of Viper components such as the shape of a tail light. The other is an extreme sports-related program, for items such as Viper snowboards, skateboards, and sportswear. "The Viper has a 500-horsepower engine. It's the kind of car that appeals particularly to guys near or at driving age," says Robert Hollander, president of Brand Sense.
Meanwhile, Ford's licensing deals, brokered by New York-based The Beanstalk Group (which Ford bought last year) are taking new turns. New product introductions include men's cologne inspired by luxury vehicle Jaguar via Switzerland's Parfums Jaguar SA, available in Bloomingdale's and Harrod's of London. In development is high-end luggage for the Astin Martin and upscale apparel for the GT 40. "We are restructuring the business," says Seth Siegel, agency co-founder, "and challenging all 650 licensees to justify their commitment to the program." Beanstalk has signed about 70 licensees in the last few months.
In other auto-related news, Primedia Enterprises' car buyers' magazine, Motor Trend, has signed a deal with Certified First Network of Auto Body Shops for a branded collision repair service, and with GE for branded automotive roadside assistance service. Fuel company CITGO has hired Clarkston, MI-based TradeMarketing Resources and Jack Douglas in Houston as agents to explore licensing ventures. -Teresa Andreoli
Applauding the NYPD
Applause bowed the initial pieces in its plush and gift collection featuring the NYPD canine squad and mounted unit.
NYPD representatives and star canine Apollo were on hand at Joester Loria, the exclusive licensing agent for the NYPD. Royalties will assist in causes such as grief counseling and crime prevention. The collection includes ceramic and resin items, and will hit specialty retailers in time for the coming holiday season.
According to Bob Solomon, chairman and CEO of Applause, FAO Schwarz will feature a life-size plush horse as part of its in-store display. Solomon, who left Applause after the merger of Applause Inc. and Dakin in 1995, recently reassumed leadership of the company after its foreclosure in 2001 and renamed it Applause LLC. Applause recently inked a master toy licensing deal with Fox Licensing and Merchandising for limited-edition Simpson plush dolls. The dolls will make their retail debut in time for Thanksgiving this year, and additional products will be released throughout 2003.
Applause also inked a master gift and plush licensing agreement for the entire Nickelodeon portfolio including Ren & Stimpy and SpongeBob SquarePants. New licenses on board include Disney characters Lilo & Stitch and United Media's Snoopy and the Peanuts gang.-Cavelle Johnston
Baby Einstein Brainstorm
Who is a logical personality in history suited to educate your children? The Roger Richman Agency is positioning the Baby Einstein brand as a "thinking brand for kids" ages 6 to 12, especially 9-year-old boys. The agent is seeking licensing partners to develop a complete line of educational products for diverse channels of distribution-mass market and toy superstores, specialty toy and hobby. In addition to the brand's technological/educational spin, the Baby Einstein logo is designed to function as a puzzle with varying color options depending on gender.-Cavelle Johnston
BratzPack in Cyberspace
MGA Entertainment launched its new interactive Website, bratzpack.com. The site features Meygan-the newest member of the BratzPack-plus games for 'tweens, horoscopes, fashion activities, e-greeting options, and links to major retailers. MGA recently signed UBI Soft for video games for all platforms, Elmar for jewelry and hair accessories, and IMT for sunglasses. Come Easter 2003, MGA expects to release the first animated BratzPack featurette and is looking at a feature film and TV. -Cavelle Johnston
Crank 2 Introductions
Crank 2 launched three new accessory brands for 'tweens and teens: Glamunition, a junior girl power brand; A Bit of Mischief, a teen health and beauty brand; and Techno Prisoners, which focuses on tech-savvy boys who are "prisoners to technology," explains Robert Reda, president of Crank 2. Techno Prisoners is the studio's first attempt at creating a boy brand. -Cavelle Johnston
Global Icons Initiatives
Global Icons bowed its licensing initiatives for ice chest manufacturer Igloo; Stripperella, the animated series featuring Pamela Anderson; and Spinning, the indoor stationary fitness program. Global Icons wants to expand Igloo into apparel, sporting goods, housewares, hardware, and food; Stripperella into categories such as gift and novelty; and Spinning into athletic apparel and accessories, nutritional food and beverage, personal exercise equipment, and publishing. -Cavelle Johnston
Subscribe and receive the latest news from the industry Article
Join 62,000+ members. Yes, it's completely free.
You May Also Like
---