Licensing International Announces D&I Advancements, New Scholarship
Licensing International Announces D&I Advancements, New Scholarship
The Licensing International Scholarship Program will help college students who are planning in a career in licensing.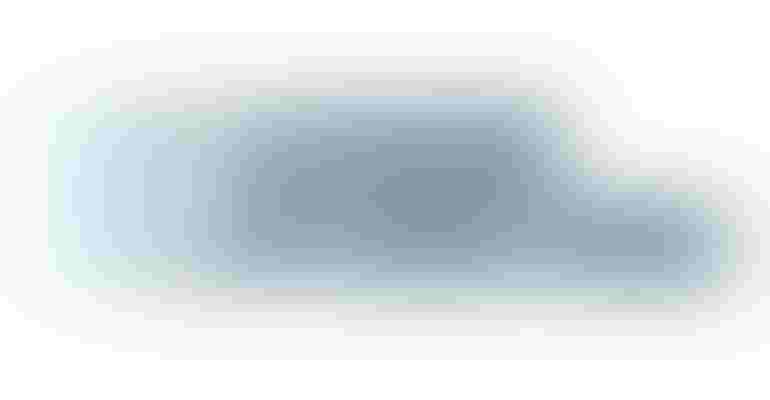 Licensing International hosted a live event on Sept. 22 to announce the results of the year one report on advancing diversity and inclusion in the licensing industry.  
After initiating the study of diversity in the licensing business community in 2020, conducted by the Geena Davis Institute on Gender in Media, benchmarks were established to measure progress over the next year. During the virtual event, Licensing International shared that, despite the impacts of the pandemic, the licensing industry showed growth across a myriad of benchmarks posed.  
The event also featured a live panel discussion with Jamie Stevens, executive vice president, Sony Pictures Entertainment and chairperson, IDEA committee; Malaika Underwood, senior vice president, licensing, OneTeam Partners; and Steven Wolfe Pereira, chief executive officer, co-founder, Encantos. 
Notable increases in the benchmarks established by Licensing International and GDIGM since 2020, include the following: 
 34% of respondents report that their organization has D&I education and training programs, up from 21% in 2020; 

  41% of survey respondents report that their organization has a D&I program, up from 30% in 2020; 

15% of respondents report that their organization budgeted financial support for D&I programs in 2021, up from 10% a year ago, an increase of 5% 

 The number of programs with D&I mission statements increased by 6% in 2021 from 23% to 29%; and 

The number of organizations with D&I Recruitment efforts increased by 6% from 26% to 32%. 
"Given the severe financial implications of COVID-19, we were able to advance progress significantly in spite of these unprecedented challenges," says Madeline Di Nonno, president, chief executive officer, Geena Davis Institute. "It was heartening to see that diversity, equity and inclusion initiatives remained a priority which reflects the ongoing commitment to systemically change the licensing industry."  
The study by the Institute compiled responses from a global survey of Licensing International member companies with supplemental research and data analysis which gave strong insights in 2020 allowing for the industry to target areas of growth and create actionable steps for change. Since the study, notable progress has been made including increases in the number of D&I education and training programs within organizations, and an increase in the financial budget to support these programs. What's more, the research has also provided industry leaders with tangible measures to promote diversity and inclusion as some parts of the industry begin to recover from the COVID-19 pandemic. 
"The licensing industry is driven by consumer behavior more than ever, and this shift in business is both important and exciting because it creates a dialogue and amplifies diverse and underrepresented voices," says Maura Regan, president, Licensing International. "This work is not one and done, and while there is still progress to be made I am hopeful for this continued shift and know the brands that keep working to meet consumers where they are will be successful."  
Research for the Diversity & Inclusion in the Licensing Industry was sponsored by the National Basketball Players Association, National Football League Players Association, Peanuts Worldwide and Sony Pictures. 
Licensing International also announced a legacy scholarship honoring Mad Engine founder Alby Amato. This scholarship is part of the Licensing International Scholarship Program which is designed to inspire the next generation of talent toward a career in brand licensing. 
The Alby Amato Legacy Scholarship, funded by Mad Engine Global's donation of $50,000, will be awarded to college juniors who have demonstrated an interest in a career in licensing with a focus in retail and an eye for t-shirt design. 
"Alby was deeply committed to the licensing industry and also to its creative community," says Dean Allen, chief merchant, Mad Engine. "The Licensing International Scholarship is an opportunity for Mad Engine to support and foster the next generation of the Licensing Industry and the perfect way to honor Alby's legacy, which is alive and well at Mad Engine." 
Alby sold Mad Engine in 2011 but continued to work with the organization in different roles through the years and remained an inspiring visionary for the company. 
"We cannot think of a more fitting way to honor the legacy of Alby Amato and his deep commitment to inspiring the next generation of licensing professionals," says Maura Regan, president, Licensing International. "We are grateful for Mad Engine's continued commitment to Alby's legacy." 
Licensing International will begin accepting student applications for scholarships in November.  Scholarships will be awarded to students seeking degrees in business, e-commerce, marketing, design, engineering, entrepreneurial studies and other brand licensing industry-related programs, who also meet several other eligibility requirements. 
Subscribe and receive the latest news from the industry Article
Join 62,000+ members. Yes, it's completely free.
You May Also Like
---