Festival of Licensing Exhibitor Spotlight: Endemol Shine
Festival of Licensing Exhibitor Spotlight: Endemol Shine
Endemol Shine is bringing the heat at Festival of Licensing, and License Global chats with Amber Sheppo, senior vice president, licensing, to find out what their plans are for the virtual event.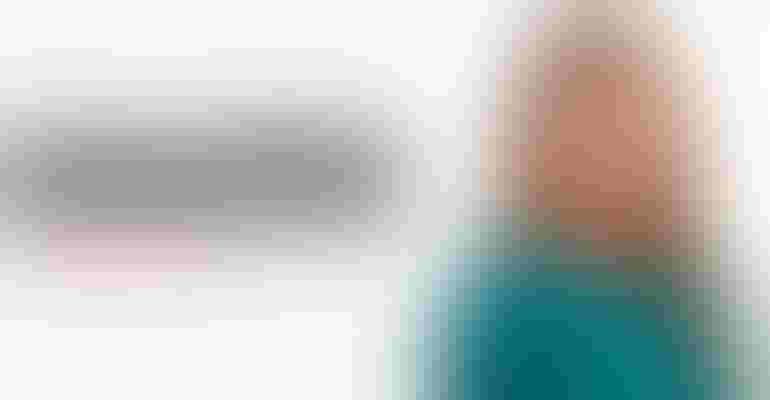 Ever binged "Peaky Blinders," salivated over a plate in "MasterChef" or been consumed by an episode of "Deal or No Deal?" If yes, you've tuned into one of Endemol Shine's hit series. The global content creator, producer and distributor has a diverse portfolio of companies that are behind some of the most prominent television formats and series in the world.
Endemol Shine is exhibiting at Festival of Licensing, the month-long virtual celebration of the global licensing industry, which takes place online Oct. 6-29. Endemol Shine will be exhibiting during Americas week, Oct. 20-22. It's free to register and attend via 
www.festivaloflicensing.com
.
We recently spoke with Amber Sheppo, senior vice president, licensing, Endemol Shine North America, to learn what impact licensing has had on the company, the types of deals it's looking for, challenges, advice and much more.
License Global: Tell our readers about Endemol Shine and some of the biggest licensing partnerships they might recognize coming from the agency.
Sheppo: Our team at Endemol Shine North America produces world-class content and compelling storytelling to multiple platforms in the U.S. and across the globe. We are now part of the Banijay family, the world's largest international content producer and distributor spanning 22 territories with over 120 production companies and a catalog boasting more than 88,000 hours of original programming. Endemol Shine North America produces some of the biggest television hits and franchises on television today including hit culinary competition series "Masterchef" (Fox) and "Masterchef Junior" (Fox), "Big Brother" (CBS), "LEGO Masters" (Fox), "The Biggest Loser" (USA) the recently launched scripted conspiracy thriller series "Utopia" (Amazon Prime Video) and we are bringing back the iconic extreme obstacle course series, "Wipeout" (TBS) next year. 
Some of Endemol Shine North America's successful licensing initiatives include several fast-selling "Masterchef"  branded cookware line and kitchen accessories,  "Masterchef" /"Masterchef Junior" cookbooks, a health and wellness resort inspired by "The Biggest Loser," a "Masterchef Junior Live!" multi-city road tour, the award-winning "Black Mirror" board game, a "Deal or No Deal" board game, a live cruise ship experience and more. Plus, we are excited to bring the very first "Masterchef" restaurant concept to the U.S. with VC Capital in 2021.   
Endemol Shine is participating in Festival of Licensing Americas. Can you tell us about some exciting news attendees can look forward to? 
Now that we are owned by Banijay, we have even more exciting titles to license around the globe! The Endemol Shine North America portfolio is part of Banijay Brands' global offering which will additionally feature in the EMEA and Asia weeks.
Here at Endemol Shine North America, we are focusing on growing our product lines and experiences based on our behemoth culinary competition series "Masterchef" /"Masterchef Junior," our gritty Netflix drama "Peaky Blinders," our digital property "Simon's Cat" and iconic celebrity "Mr Bean," which recently celebrated its 30th anniversary. 
We are also excited to showcase two brand new properties – the scripted conspiracy thriller "Utopia" (Amazon Prime Video) and the non-scripted fall-on-your-face obstacle challenge "Wipeout" (TBS), returning to screens in 2021!
What types of connections is Endemol Shine looking to build at the festival?
During the festival, executives from Endemol Shine will be seeking new opportunities across all categories including traditional consumer products, live events, fan experiences, gaming and more. 
Endemol Shine Group's companies in North America are behind hit series such as "Big Brother," "MasterChef," "Extreme Makeover: Home Edition," "The Biggest Loser" (USA), "The Real Housewives of Atlanta" and more. How does licensing strategies differ from established brands as opposed to those that are up and coming?
When working with established brands like "Masterchef," for example, we realize there is a dedicated fan base, so we know exactly who we are catering to. This makes it easier for us to tailor a licensing program to what we know the fans will want.
Up-and-coming brands on the other hand, like "Utopia," have the benefit of being new, generating buzz in the press and social media and being more top of mind around the proverbial water cooler. However, with the way viewers are consuming media these days, there is room for both! 
2020 has been a year like no other. What challenges do brands face today, and how can licensing be an avenue for success?  
This year has completely turned the world, and the licensing industry, topsy turvy. Consumers stopped buying branded tees and stocked up on toilet paper and Purell hand sanitizers. Retailers shut their doors and online shopping skyrocketed. People worked in their sweatpants instead of slacks and accessorized with face masks instead of jewelry. Nonetheless, the world has started to find its new normal, retail is back and consumers who are now fully stocked on toilet paper and sanitizer are looking for things that bring them comfort. This can be a character they love, a show they binge or a brand they trust. As we head into the holiday season, I predict this season will be unlike anything we have seen before. Consumers are going to be buying more licensed products, and our industry will find its new normal as well. 
Many of Endemol Shine's clients are within the entertainment space. How has this category been impacted by the pandemic? Are licensing strategies changing as a result?
Being a production company who was not in production for a bit certainly felt odd – but I am happy to say that the production industry is resuming, and cameras are rolling again! This did greatly impact entertainment licensing strategies – with no new summer blockbusters or your typical new fall lineup, licensors pivoted to nostalgic brands or digital brands from their portfolios. We are in the great position to have so many iconic titles in our roster, especially now that we are a part of Banijay, such as "MasterChef," "Deal Or No Deal," "The Biggest Loser," "Fear Factor," "Survivor" and more. These titles resonate day in and day out. From a retail perspective, many shopping malls may have been closed, so we pivoted to online retailers and DTC offerings. Experiential licensing, which was on the rise, has been put on pause for a beat, so we are looking at new ways that we can connect with fans.     
The consumer landscape is always evolving. What advice would you give to new up and coming brands as well as established brands to stay relevant and ahead of the curve?
My advice is to really know who your fans and audience are – with a plethora of brands in the market you need to be focused on your core consumer.  Find out who they are, where they shop, what they do, what is meaningful to them and then partner with licensees and companies who can deliver on that checklist. 
What trends can we look forward to in licensing in 2021 and beyond?
Next year and in the near future, I see growth in the digital space, and of course, branded face masks!
Want to learn more? This company is an exhibitor at Festival of Licensing. For more news like this or to experience the event, click here.
Subscribe and receive the latest news from the industry Article
Join 62,000+ members. Yes, it's completely free.
You May Also Like
---