Doing Good and Learning More: Licensing Week Virtual Day 2
Doing Good and Learning More: Licensing Week Virtual Day 2
The inaugural Licensing Week Virtual online event continued on Tuesday, where members of the licensing industry came together again to educate, learn, network and more.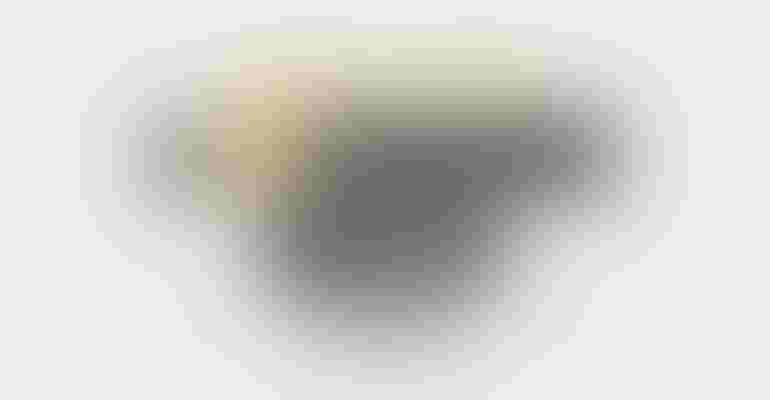 Day two of Licensing Week Virtual kicked off on Tuesday, June 16, providing a breadth of new  online opportunities for the licensing industry. The theme of the day, characters and entertainment, brought out some of the most well-known executives in the licensing industry who shared tips and strategies via online keynotes and various panels. From listening to speakers to networking and "walking" the virtual show floor, there was something for everyone in the industry to enjoy. Here's your recap of the second day of this inaugural event – and all it had to offer.
The Future of Consumer Products and Retail: Top Execs Share Where We Go from Here
Tuesday's Licensing Week Virtual keynote – hosted by Pam Kaufman, president, ViacomCBS Consumer Products – brought together a panel of experts from Penguin Random House, Just Play, Family Dollar and Kellogg's to discuss innovation and leadership in today's consumer products space. 
The consumer products business has had to innovate, evolve and respond to rapidly changing consumer trends. With lockdowns lifting in certain parts the world as well as social issues coming to light involving diversity and racial equality, the panel looked at how consumerism changed as life, as we knew it, was put on hold.  
To gain in-depth insights into what's to come and to learn how brands are innovating in the consumer products space – from plushes with facemasks that reduce children's anxiety to providing comfort through brands and adapting to consumer feedback – watch the full keynote session with ViacomCBS by registering for Licensing Week Virtual. 
What Do Licensees Want?
On day two of the "What Do Licensees Want?" panel at Licensing Week Virtual, licensees from across the spectrum sat down with Marty Malysz, president and founder, Dependable Solutions, to share the new challenges facing them in 2020. Leaders from Picnic Time, P&G and Aquarius Entertainment Merchandising joined the discussion to highlight what licensees are looking for during this "new normal."
The challenges presented to licensees, and just about every business, have evolved with the COVID-19 pandemic. As retailers have shut down and people have been stuck at home, many licensees have been examining ways that they can redirect their resources to ensure their business can handle these sudden and radical changes.
To hear the full panel discussion on how executives are rising to the challenge and securing licensees, register for Licensing Week Virtual today.
Digital to Physical: Bridging Online Brands to On-Shelf Success!
An informative panel discussion led by Stu Seltzer, president, Seltzer Licensing, broke down the keys to converting a digitally successful brand into on-shelf success. Panelists included Eric Karp, senior vice president, global brand licensing, BuzzFeed/Tasty; Taylor Carlson, vice president, marketing and licensing, Group Nine (Popsugar, The Dodo and Thrillist); and Scott Dunn, talent manager, Walter Geoffrey The Frenchie.
The panelists shared case studies from their own personal experiences building successful programs for brands with roots in digital, spanning publishing, homewares, apparel and more. Each panelist revealed their secrets to these successful brand deals.
To watch the complete session, "Digital to Physical: Bridging Online Brands to On-Shelf Success," register for Licensing Week Virtual.
Doing Well by Doing Good
Since 1969, "Sesame Street" has found sustained success as a value-driven property that aims to not only entertain but also educate. Classic characters such as Elmo and Cookie Monster have helped guide families during challenging times for more than 50 years. Now, in a time of unprecedented uncertainty, "Sesame Street" feels more vital than ever. The values and mission of the brand are being brought to life to help children understand the world in 2020.
During a fireside chat at Licensing Week Virtual, Scott Chambers, senior vice president and general manager, Sesame Workshop, highlighted how, while the mission of "Sesame" hasn't changed, the work "Sesame" continues to do is still significant and just as successful. It's a true tale of success amid a world of uncertainty.
To hear more from the fireside chat, register for Licensing Week Virtual to listen to the complete recorded panel discussion.
If you couldn't attend any of these must-watch discussions, don't worry. Those who are registered for the event can rewatch all of the panels and presentations for up to one week after the event is over. Other perks come with registration, too, including a Matchmaking Service and the opportunity to walk the virtual show floor to network and more. Register for the first-ever Licensing Week Virtual by clicking here.
Subscribe and receive the latest news from the industry Article
Join 62,000+ members. Yes, it's completely free.
You May Also Like
---