Case Study: Creative Licensing Embarks on Adventure with Built Games
Case Study: Creative Licensing Embarks on Adventure with Built Games
After utilizing Licensing Expo's Matchmaking Service, CLC has signed on a number of new licensees for a board games, collectibles and more.
Following its successful participation at Licensing Expo, Creative Licensing has signed on a number of new licensees for board games, collectibles and more

.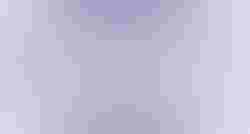 Creative Licensing Corporation is no stranger to the trade show circuit, with more than 20 years of experience exhibiting at Licensing Expo and more than five years exhibiting at Brand Licensing Europe. According to Stephanie Kupperman, director, business development, CLC, exhibiting at both shows has been "absolutely seminal" to the growth of the company's business.
"We have two meetings every half hour for the entirety of the show," says Kupperman. "This allows us great face time with our licensees and often new collaborations form as a result of this face time." 
And 2016 was no different as CLC had a number of pivotal meetings–including one with Built Games that resulted in a mobile game set to be released in 2017. Kupperman shared with License Global the details of the client meeting and the resulting deal.
How did the partnership with Built Games come about?
The global head of partner development and strategy for Built Games, Jay Guevarra, reached out to me via the Licensing Expo Matchmaking Service in the beginning of May. I was hesitant at first because I only saw one license on their website, but regardless, I decided to take the meeting because they were based in Los Angeles (as are we) and were working in mobile games.
When their team showed up for the meeting, our booth was absolutely slammed and there was nowhere to sit. Fortunately, I had booked back-up space on the show floor. This ended up working out great because we sat comfortably at a quiet table where we could really get to know each other. We hit it off immediately because the CEO of Built Games, Mike Pagano, is a big fan of many of our titles, so we had much to talk about.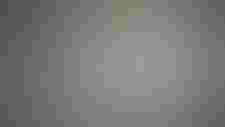 What happened after the show?
We met again just a week after the show and decided immediately that Bill and Ted's Excellent Adventure was the best film to partner on because Mike is a huge music fan.
Currently, Built Games is in the development phase and we have been extremely impressed with not only the quality of their animations, but also their storytelling abilities, professionalism and enthusiasm to make a stand out game. The game, titled "Wyld Stallyns," is set to debut in 2017 and we couldn't be more excited.
What was your first impression of the Matchmaking Service?
We mostly used it to field inquiries from potential licensees. I wasn't reaching out to people on the Matchmaking site, but I would often visit it and found it useful to see who was active. I tried to make myself very visible by uploading a photo and including my title, because I felt that those were the profiles I was most drawn to on the site.
Honestly, I was surprised by the amount of inquiries I received from established businesses and agencies. I would absolutely recommend the service to anyone attending or exhibiting. I even received an inquiry from a previous licensee of ours!
Any tips for new users of the Matchmaking Service?
Make sure to refine your search by category, as it's a great tool!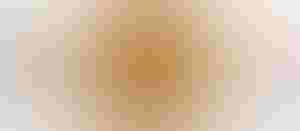 Do you have any other pending licensing deals as a result of meetings at the shows? 
Yes, many. A few examples include:
River Horse for a Highlander board game;

Cryptozoic for an Escape from New York board game;

Space Goat for The Terminator board game;

Pegasus Hobby for Scars of Dracula collectible model kits;

Middle of the Beyond for Evil Dead 2 collectibles; and

Boom! Studios for Escape from New York/Big Trouble in Little China crossover.
Any tips for brands out there still searching for the right licensing agent?
It is important that your brand not only fits within the agent's collection of brands, but that your personalities and objectives are aligned. 
Subscribe and receive the latest news from the industry Article
Join 62,000+ members. Yes, it's completely free.
You May Also Like
---