The Business of Fashion 2
The Business of Fashion 2
As the fashion industry's biggest trade event heads into another season, License! Global takes a look at current trends and major merchandising programs in licensed apparel.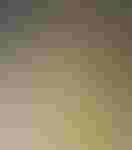 As the fashion industry's biggest trade event heads into another season, License! Global takes a look at current trends and major merchandising programs in licensed apparel.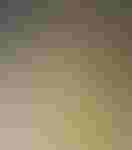 The business of apparel licensing is never more top-of-mind than during the semi-annual MAGIC Market Week, taking place August 18-20 in Las Vegas, Nev.
The collection of 10 trade shows (FN Platform, WWDMAGIC, Sourcing at MAGIC and WSA@MAGIC in the Las Vegas Convention Center, and The Tents at MAGIC, Project, ENKVegas, MAGICMen's, MVMNT and Pool Trade Show at the Mandalay Bay Convention Center) showcases the full spectrum of apparel and accessories offerings.
With apparel and accessories licensors accounting for 21 percent (or $53 billion in retail sales of licensed merchandise worldwide in 2013) of the License! Global annual Top 150 Global Licensors Report, fashion licensing is a big business that continues to grow. And that sales figure doesn't include the countless apparel extensions and collaborations created by entertainment and sports licensors from other sectors of the $252 billion brand licensing business worldwide.
Many of the trends currently being seen in the licensed apparel marketplace reflect what's happening in the fashion world, with entertainment characters earning a place on the catwalk, brands taking a more aspirational approach to their apparel programs, collaborations being developed to specifically align with major events and celebrity licensing continuing to attract new names.
Character Couture
Characters are no longer just for kids. With the current demand for a retro aesthetic and a newfound reverence of "geek" culture, characters have become not only acceptable, but desirable to adult consumers.
The past year has seen more high-fashion character collaborations then perhaps ever before, with designers putting their own spin on characters from SpongeBob SquarePants to Garfield.
Nickelodeon's SpongeBob SquarePants made his Milan Fashion Week debut in February in a range from Moschino, designed in partnership between the label's creative head Jeremy Scott and Nickelodeon and Viacom Consumer Products.
Now the loveable sea sponge is set to appear on another luxury range from London fashion designer Beatrix Ong. The five-year deal will debut with a Toile de Jouy-inspired collection that will launch in spring/summer 2015. A separate core collection is also in development.
Marvel, whose characters have long reigned in the apparel world, took a new tack this year in its partnership with Her Universe, which will design a collection of superhero fashions targeted specifically to the brands' adult female fan base.
Another character who has entered the fashion fast lane is Garfield, who was featured on a line of men's and women's apparel from Lazy Oaf this spring.
King Features also signed a new deal with Fashion Lab in March for an apparel range inspired by Betty Boop in the U.K., a follow-up to the cartoon vixen's collaboration with Joyrich last year.
Aspirational Apparel
Gone are the days when a licensor would create a line of t-shirts and call the job done. While t-shirts are still a core product for most brands, the best apparel programs these days are much more aspirational, seeking to embody the essence of a property, not just feature key imagery. These collaborations go deep into the brand, allowing consumers to incorporate the spirit of the property into their lifestyle.
Perhaps the best recent example of this is Hot Topic's fashion range for Disney's Maleficient. The seven-piece collection, which launched alongside the movie in May, featured faux leather accents and skull hardware with not a logo in sight.
Similarly, The Limited is planning a line inspired by the ABC drama "Scandal" that draws on the style of the show's main character, played by Kerry Washington. In fact, the line was designed in partnership with Washington and the series' costume designer Lyn Paolo.
Timely Team-Ups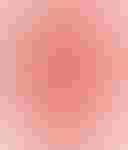 Apparel programs for entertainment properties and personalities are nothing new. What is new is how these programs can arrive at retail.
With increased efficiency in production capabilities and the rapid movement of trends thanks to social media and new content platforms, these collaborations are happening more quickly and more often than ever before.
Take Katy Perry's recent partnership with Claire's. Arguably one of the biggest pop stars of the moment, the singer-songwriter designed a line of jewelry and accessories themed around her new album "Prism" in May that was released to coincide with the start of her Prismatic world tour.
In the same way, entertainment franchises are looking to capitalize on major world events like the FIFA World Cup by incorporating their brand into merchandise timed to the occasion.
Warner Bros. Consumer Products EMEA worked with a number of its licensing partners and retailers to develop synergistic products that incorporated its brands into World Cup gear and were on shelf before and during the event. The strategy resulted in a line of Superman/country flag tees at Zara, Batman/national colors tees at Carrefour in Spain and Looney Tunes-themed football t-shirts at El Corte Inglés in Spain.
Celebrity Collaborations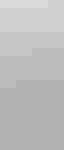 Partnerships between retailers and stars from every genre imaginable are a continuing trend that shows no sign of letting up. And why would it? These partnerships not only provide retailers with headline-grabbing product lines, but they give famous faces a chance to break out from the genre that they made their name in.
Kmart has launched a number of such collaborations in the last few years and most recently with Maroon 5 front man Adam Levine, who released a women's wear line this spring.
Other celebrities who have recently entered the fashion game include longtime Ann Taylor model Kate Hudson, who released an LBD (little black dress) capsule collection with the retailer earlier this year; and Kendall and Kylie Jenner (youngest sisters of the Kardashian clan), who released a line of footwear and bags with Steve Madden in March, a follow-up to their apparel line with PacSun last year.
But entertainment personalities aren't the only famous faces doing collaborations these days. Some of fashion's biggest names are also teaming up with retailers.
Target, arguably the king of bringing high-end labels to everyday consumers, announced that its next such line will be with the French brand Altuzarra, out Sept. 14.
Other retailers are now following suit, featuring their own partnerships with fashion royalty. Banana Republic will debut a capsule from Roland Mouret this month and Elie Tahari will launch a limited edition collection at Kohl's this fall as part of the Kohl's DesigNation program.
Subscribe and receive the latest news from the industry Article
Join 62,000+ members. Yes, it's completely free.
You May Also Like
---