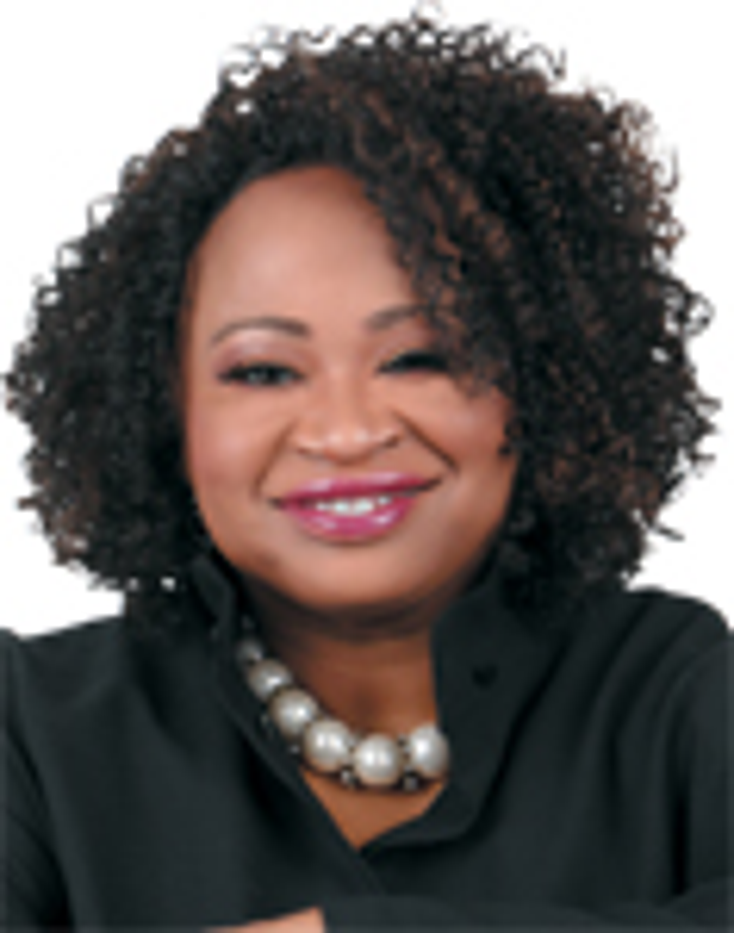 Warner Bros. Consumer Products has a new president, new content and new initiatives that will drive WBCP's retail sales for years to come.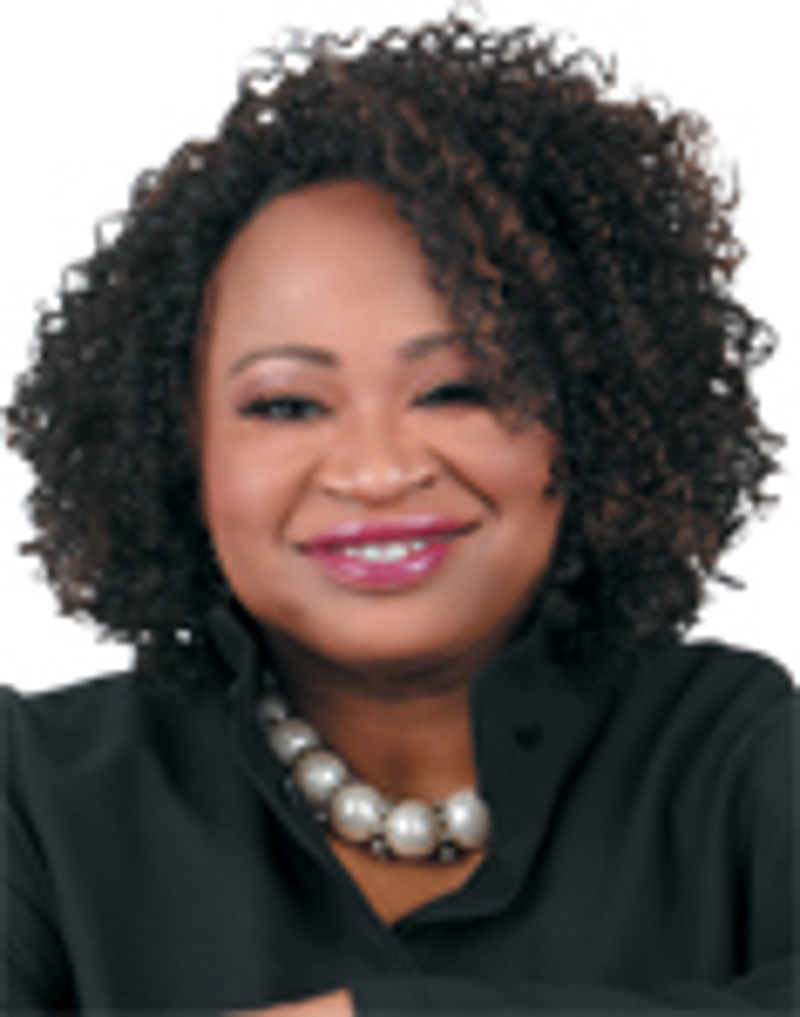 Pam Lifford, president, Warner Bros. Consumer Products
Following the retirement of longtime licensing executive and International Licensing Industry Merchandisers' Association Hall of Fame inductee Brad Globe, Warner Bros. Consumer Products has turned to another seasoned pro with major studio and global entertainment expertise, as well as fashion savvy, to lead its initiatives and drive growth.
Pam Lifford assumed her new position as president of WBCP in February and has quickly assimilated with the dedication, passion and positive attitude she has exemplified throughout her career in brand licensing that spans 25 years of developing relationships with premier brands, manufacturers, licensees and major retailers around the globe.
Most recently, Lifford served as executive vice president of global licensing for such lifestyle brands as Quiksilver, Roxy and DC Shoes, as well as previously oversaw the global home, fashion and infant businesses at Disney Consumer Products from August 2000 to March 2012.
"I have had the opportunity to spearhead creative
projects and forge innovative partnerships and collaborations," Lifford says. "These types of initiatives are perfect to evolve the business at WBCP."
And WBCP's consumer products and licensing business is definitely evolving, as several new content initiatives are being developed along with a major expansion of its live events business.
WBCP ranks as No. 5 in the exclusive Top 150 Global Licensors report, published annually by
License! Global
, reporting $6 billion in retail sales of licensed merchandise for 2015.
"Warner Bros. has an incredible catalog of brands and properties and a slate of groundbreaking content coming down the pipeline for the next five years, from classic animation to DC Comics Super Heroes," says Lifford. "This has primed the division for exciting growth opportunities."
New initiatives include new content for "DC Super Hero Girls" as well as the forthcoming feature
Fantastic Beasts and Where to Find Them
.
Location-based entertainment opportunities include:
Harry Potter: The Exhibition–Making its next stop in Brussels, following a stint in Shanghai, this exhibition brings the Harry Potter experience to fans with a state-of-the-art interactive presentation featuring thousands of props, costumes and magical creatures from the film series.

The Harry Potter Film Concert Series–This new concert tour celebrates the Harry Potter films and will screen the movie Harry Potter and the Sorcerer's Stone while the audience listens to a live symphony perform John Williams' musical score.

Theme park experiences–A new $1 billion theme park is planned for Abu Dhabi's Yas Island, and is scheduled to open in 2018.
"We live in a high-demand, lightning-fast world with consumers who evolve every second of every day," explains Lifford. "My vision is to build engaging and innovative products and consumer programs that are inspired by the ever-evolving, content-driven entertainment world and, most importantly, are relevant and leverage all media platforms–the omni-channel approach."
Lifford has identified four key pillars that will drive the WBCP business–people, retail, franchise management and product.
"Strong retail partnerships, distinct in-store merchandising and compelling programs for each of our target consumers are essential to convert customers from being engaged with our brand to purchasing our products," says Lifford. "As an organization, we are committed to collectively building, strategically planning and consistently supporting our franchises across the company. That includes all Warner Bros. divisions and Time Warner companies.
"Perhaps the most important pillar is creating amazing products," emphasizes Lifford. "I truly believe and reinforce this philosophy daily–product is king. We are dedicated to creating innovative, high-quality and beautifully designed products for every targeted consumer segment across every retail tier of distribution. To accomplish this, we'll be approaching our business differently–from how we execute our product, how we position them at retail, and how we effectively support our franchises with dynamic marketing and creative programs."
But for Lifford and WBCP, it's the company and those that work to execute these initiatives that will really drive home the power of its portfolio.
"People are perhaps the critical component that ties all of these together," she says. "We want to build a high performance organization. The main focus will be to attract and retain high-quality people across the industry and align ourselves with best-in-class external organizations, focusing on partnerships and strong relationships."
As WBCP prepares for Licensing Expo 2016 and the year to come, Lifford says: "We remain focused on forging new and innovative partnerships with licensees and retailers to deliver great product to our consumers. Product is king–and so fashion and trend-right products are a key pillar of my vision, particularly for our core franchises
Batman
,
Superman
, 'Looney Tunes,' 'Scooby-Doo' and
Harry Potter
."
In addition, Lifford says the kids' sector is a strategic priority for Warner Bros.
"We are working closely with our colleagues at Turner's Cartoon Network and Boomerang on developing our overall kids' businesses, including new content and harvesting our incredible library of characters," she says. "My priority is to build long-term and profitable franchises that not only drive opportunity for our retail and licensing partners, but also expand the fan experience and build new consumer engagement opportunities."
One property that Lifford believes has "amazing potential" is "DC Super Hero Girls," which takes a fresh look at DC Comics' female superheroes and the theme of girl empowerment.
"The rich characters, unique plot and immersive world that we develop in the stories allow us to create products across all categories of business," says Lifford.
Lifford is also bullish about new opportunities for the
Harry Potter
franchise.
"We are continuing this journey by expanding J.K. Rowling's Wizarding World–including the recently opened Universal Studios Hollywood theme park experience–for the legions of current fans and new generations to come. From our new film series
Fantastic Beasts and Where to Find Them
to themed lands, tours and exhibitions around the world, we want to continue to leverage our success with
Harry Potter
and build on the momentum of delivering immersive, high-quality experiences that utilize all of our content."
Over the next several years, Lifford wants her tenure and WBCP to be recognized as a "high performing organization that expanded its footprint at retail globally by creating amazing products for our impressive franchise portfolio including DC Comics, 'Looney Tunes' and Hanna Barbara, and leverage our newest franchise additions like
Wonder Woman
and 'DC Super Hero Girls.'"
"Our business will be driven through all consumer segmentations and will be a balanced portfolio of male and female businesses," Lifford adds. "We will accomplish this by forging strategic partnerships with innovative brands and retail alliances."
Read more about:
Subscribe and receive the latest news from the industry.
Join 62,000+ members. Yes, it's completely free.
You May Also Like
Loading..