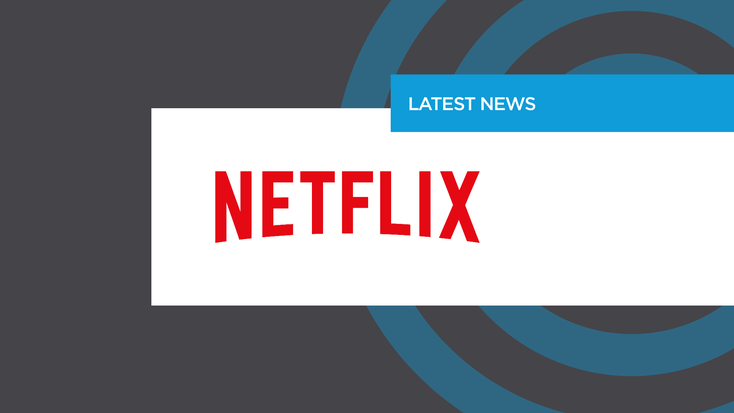 It's no secret that streaming platforms created a huge sense of comfort and stability among global lockdown procedures, bringing hundreds of millions of subscribers high-quality content in a time of great uncertainty. 
This new chapter in the age of streaming was also responsible for an entirely new level of activity regarding brand licensed products, thanks to bankable data and unparalleled intellectual property engagement. 
But with content and streaming now such an integral part of the cultural zeitgeist, streaming is beginning to show a regular pattern of consumer influence outside of proactive brand licensing campaigns. 
For example, "Stranger Things" – the most watched English-language series on
– took the consumer market by storm when its signature '80s retro style was proactively transformed into licensed goods, capsule collections and location-based experiences. 
However, some influences are not solely dictated by the brand as streaming audiences are proving to be a hugely
positive variable in brand and licensing growth. 
In 2019, "
" first brought its "Dungeons & Dragons"-influenced narrative of '80s mystery and horror to millions which, in turn, inspired a huge uptick in
for the tabletop game. 
The theory of cultural influence was then confirmed after each series promoted off-the-chart peaks in searches and interest for Wizards of the Coast's "Dungeons & Dragons" as the game's cultural relevance – alongside additional factors such as lockdown's impact on gaming – combined to create a perfect storm of product demand. 
This wasn't a revival as such, "Dungeons & Dragons" has long had a dedicated fan base of active players since its launch in 1974, but the introduction of this traditional nerd culture trope in a popular narrative simply served to introduce the brand, and the overall experience, to an entirely new generation. 
This effect took place once again upon the launch of "Season 4," not only for "Dungeons & Dragons" but for the musician, Kate Bush. In the episode titled, "Dear Billy," the song, "Running Up That Hill (Deal With God)," of 1985 fame was introduced to a new generation of viewers, sparking a triumphant return to popularity for both the artist and the song, placing Kate Bush back in the charts after 37 years. 
"Stranger Things" is not the only intellectual property showing signs of cultural and consumer influence. 
NPD spotlighted the monumental return of chess in consumer priorities after
following the launch of Netflix's "The Queen's Gambit" (2020). This rise in popularity, once again powered by the combination of lockdowns and cultural influence, indicated that our time spent on content and at home is still a breeding ground for this new form of product programming. 
Highly acclaimed period drama, "
," also had a huge impact on consumers, with John Lewis stating
sales of croquet sets rose 90% week-on-week
after the launch of series 2 this year. This was also combined with the increased interest in corsets, tiaras and empire line dresses as consumers sought to recreate the gallant lifestyle of the show. 
Streaming content's impact on peripheral products (which can often be equally as powerful as they are unpredictable) is nothing new, but the regularity in which we're seeing these influences emerge and the pattern they show within streaming's hit shows has most certainly caught our eye. 
As consumers recreate looks, lifestyles, experiences and environments from hit shows through featured peripheral products more frequently, this pattern has the potential to fuel more reactive brand campaigns, and quite possibly, an entirely new era for product placement. 
What do you think, is this a new opportunity for product placement to influence licensing, or just a case of good storytelling? Get in touch at
to share your view. 
Read more about:
Subscribe and receive the latest news from the industry.
Join 62,000+ members. Yes, it's completely free.
You May Also Like
Loading..