Spotlight: Airborne Entertainment
Spotlight: Airborne Entertainment
]> Friends since attending Montreal-based McGill University together, current Airborne Entertainment CEO Garner Bornstein and President and CMO Andy Nul

]>

Friends since attending Montreal-based McGill University together, current Airborne Entertainment CEO Garner Bornstein and President and CMO Andy Nulman set out six years ago to create a cutting-edge mobile entertainment company. After spending 15 years with the Just For Laughs Comedy Festival, most recently as CEO and producer of its TV shows, Nulman says, "I was looking for a change." At that time, chimes in Bornstein, "I had just sold my last company, Generation Net, and was looking for the next thing. I had developed a great friendship and respect for Andy, and we decided to set out on the great unknown together." Since day one, their objective has remained the same—make sure the company grows and stays ahead of the game, which, notes Bornstein, "is becoming increasingly challenging given the speed of change in the mobile business."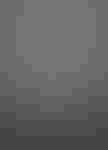 Q: Describe your organizational structure. Bornstein: In our earliest days as a dot-com, my title was "Dark Lord of the Force." However, as our business has grown into a $50 million business, our organizational structure has evolved to become fairly typical of what you would expect to see in companies of our size.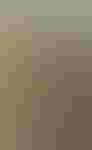 Nulman: That's the ONLY place we are typical, though... Bornstein: We have offices in Montreal, New York, Seattle, and Denver, and while the bulk of the creative, tech, and operations work is done out of Montreal, our other offices provide immediate outreach to our carrier and brand clients. As for our business model, it's twofold: One allows us to reach consumers through their wireless carrier, the other, directly via Web and/or short-code initiatives. Nulman: What's amazing is that the original carrier business model we proposed in our first "looking for financing" PowerPoint six years ago is the one that exists today—the consumer pays the carrier, and the carrier keeps a cut and sends us the rest. We either keep the balance if we created the content in-house or share it with one of our brand partners. Back then, this business model was science fiction. Bornstein: What's also amazing is that our corporate mission hasn't wavered, either. We were always about providing our customers and partners with unique mobile content and applications, while making sure that we were nimble enough to keep up with technical innovation and the change in consumer demand. Nulman: Which is why the company's motto is "The Everything Else You Can Do With Your Mobile Phone." While the bulk of the industry's revenues comes from ringtones, wallpaper, and games, we also are heavily involved in video, ringback tones, UI themes, full-track downloads, SMS, and WAP applications, as well as mobile marketing and promotions. Q: How does licensing fit into your current business model? As far as licensed content goes, what are Airborne's strengths? Nulman: Licensing has been an important part of our business since day one. Licensed products set trends, and they do a lot of the heavy lifting by establishing audience, community, and credibility. A licensed brand provides a starting point blueprint for us. Disney was our first content partner and HBO our second. We learned lots of lessons from them, including what makes a great brand partner and what it takes to make successful mobile content. These days, our A-list partners include Maxim, Fox's Family Guy, the NHL, Speed TV, mary-kateandashley, the Sprouse Brothers, and two more heavyweights we are finalizing contracts with. Bornstein: What these companies know when they sign with us is that there is no brand risk. We would never jeopardize a $1 billion brand with a $2 download. We understand show business and the media, as well as mobile, and this provides a great comfort zone. Also, because Airborne is a diversified mobile media company, we focus on the mobile device and not any specific content category or distribution channel. We have full capabilities across video, wallpaper, games, ringtones, ringbacks, and more. Where we go then depends on what works best for the licensed brand. Q: Describe some of your successful licensing partnerships to date. Nulman: We've done well with most of our licenses, but Maxim and Family Guy have been grand slams. Both brands have raging fans who seek out mobile product, and both have been cooperative in deploying the marketing assets they have in their arsenal, everything from magazine pages to DVD in-packs. Bornstein: Carrier penetration for each is about 100 percent, which has allowed us to launch promotions, giving away everything from DVD sets to trips. In fact, we just launched a game with Maxim called "ScoreWars," where top prizes include all-expenses-paid trips to the Maxim Super Bowl and Hot 100 parties. Both brands are prime examples of what can happen when there is full commitment to a true partnership, not a mere "royalty collection" relationship. Q: How do you work hand-in-hand with licensors on content creation? Nulman: Our focus is always what's right for the brand, no matter what's going on in the industry. Certain brands can "go long," that is, stretch effortlessly across multiple technologies and product lines. Others may be limited to one or two. In other words, we won't push a brand such as "For Dummies" into ringtones or a visual artist into games. Bornstein: An ideal mobile partner is a license that has three key attributes: a passionate fan base, a distinct market identity, and the ability to deploy significant marketing assets. Without all three, you're at a serious disadvantage. Q: What are the essential steps between signing a licensing agreement and actual content being made available for mobile handsets? Nulman: This is our secret sauce! I don't know how much we should give away... Bornstein: We could tell you, but then we'd have to kill you. Nulman: In a nutshell, we try to manage expectations and think long-term. Mobile is not a "get rich quick" business. It takes patience and vision to succeed. First, we come up with the initial designs and prototypes that we can get into market quickly, but while we do this we also map out an ongoing 18-month product and marketing roadmap. Bornstein: And as soon as one set of products hits the market, we're working on the next set and on additional markets and innovative promotions. We demand constant feedback in return. This is a business that changes by the minute. Q: What do you feel licensors and carriers can do to improve business? Nulman: Take less of a cut, for one. Bornstein: Yeah, that would help. But you have to understand that licensors and carriers are two very different entities. The carriers are the "retail," and the licensors are the "product." While they both have to sell, their priorities are dissimilar. Nulman: What we do is get them to work together by developing contests, promotions, and timely sales programs. It's quite similar to licensing in most other industries. Both the carriers and the brands have marketing assets in their arsenal. Our job is to make sure they are in sync and used to their fullest capacity. Q: What has your division done to maintain and drive new business?Bornstein: Andy sniffs the street. He's like a hound for what's next. Nulman: I'll take that as a compliment...I think. It's true, though, we dive deep to latch onto what's coming versus what's already here. Q: What are some of the challenges you face as they relate to mobile content licensing? Bornstein: There are two big challenges—one, a licensor often sees mobile as a cash grab and prices itself out of reality by demanding an upfront that's disproportionate to its revenue potential. Some of them get signed as loss leaders and "press releases," (not by us!), but, in the end, it helps neither the licensor nor the mobile industry. Nulman: The other challenge is that there is so much content out there it's hard to find if you don't know exactly what you want...and who really does? Carriers are limited by the physical real estate of the phone screen, and the tyranny of deck placement leaves the majority of content hidden and hard to explore. However, legitimate direct-to-consumer plays and off-deck strategies (when carriers allow access to content via SMS messaging from magazine ads, garment hang tags, and the like) will open up the marketplace. Q: What's next for Airborne? Where do you see the company five years down the road? Nulman: Five years ago we were trying to convince whoever would listen that mobile would be a viable business one day, and that Airborne would be a leader within it. Go figure... Bornstein: Five years from now we will still have a leadership position, but as the industry expands exponentially, we will concentrate on two or three areas where we can dominate. I don't want to predict what these areas will be right now, but suffice to say that they will take advantage of our strengths—innovation, creativity, and reliability. Name: Garner Bornstein, CEO, Airborne Entertainment Education: "Andy [Nulman] and I both received business degrees from McGill University and graduated in the same class." Hobbies: "I'm into skiing, hiking, cycling, and travel...especially on my Segway. My big project right now is building a vineyard at my country home in Vermont and learning how to make my own wine." Name: Andy Nulman, president and CMO, Airborne Entertainment Hobbies: "I like long walks, the smell of pine leaves...I'm kidding. I'm actually deeply into playing hockey (I'm a goalie), snowboarding, loud rock music, louder contemporary art, public speaking, fashion, and incessant reading. I don't sleep much."
Subscribe and receive the latest news from the industry Article
Join 62,000+ members. Yes, it's completely free.
You May Also Like
---